Kids in the kitchen: Oskarmade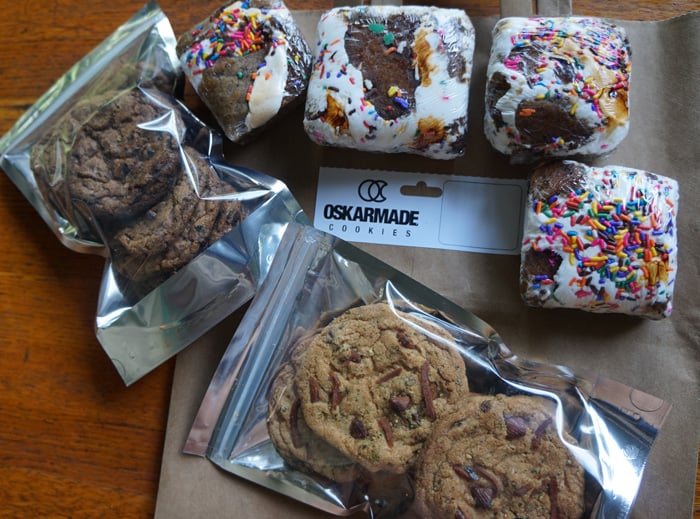 When you were eight years old, what kind of goals did you have? Okay, well, I'm Chinese, so of course by eight years old, I aspired to be an attorney. But most third graders aren't really thinking of rising up to the challenges of running a business.
Bradyn Oskar Asato kind of has it in his genes to have a food operation: his dad, Neale, has worked at Vintage Cave and Livestock Tavern, so he started helping in the kitchen at an early age and is already developing a palate.
Earlier this year, Bradyn entered a contest at Windward Mall, where 15 entrepreneurs from five to 16 years of age submitted business ideas. Through a people's choice vote, he came in third place and almost sold out of his 800 cookies. The experience inspired him to start a retail operation at the farmer's markets and a possible wholesaling business, so he — with help from dad — started a Kickstarter campaign to raise funds for a mixer, tent, kitchen and insurance.
Eventually he'd like to feed, shelter and create jobs for those less fortunate by creating a nonprofit charity where he could help get them back on their feet.
I got to try some of his baked goods, and they're pretty good! The cookies are a little more savory and crispy, especially the hurricane spam ones, shown here on the bottom, which feature spam bits and furikake. The experimental brownies are super sweet, with marshmallow topping and sprinkles, plus rice crispies in the middle. (That one is still in development.)
It's a cute company with a good product! If you'd like to support Bradyn, check out his Kickstarter, here.