Kid Friendly Restaurants with Ono Grinds!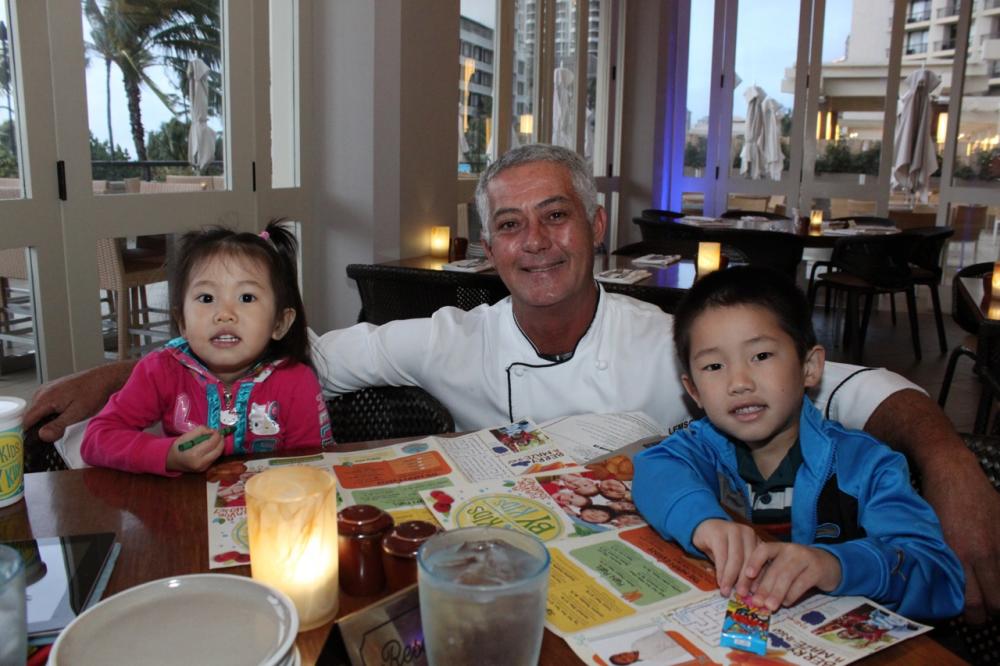 As much as Kelly and I enjoy cooking at home, we equally savor the opportunity to check out a hot, new restaurant or return to an old haunt for a delicious meal. Dining out is exciting as it's a chance to try new foods, get inspired to cook at home, and many times, connect with the community by learning about the people and places growing or raising the food.
It's with this same philosophy that we make the effort to take the kids with us to restaurants. In fact, these days, Ensen and Avery dictate the majority of our decisions regarding where to eat. Restaurants must be family-friendly and, more importantly, serve the kind of food the kids will eat.
Luckily, Kelly and I have been able to introduce the kids to some of our favorites, which have become places they love as well. When asked, "Where do you folks want to eat?" Avery is quick to suggest PRIMA in Kailua where her favorite dishes include head cheese (I kid you not!) and Brussels sprouts. When asked the same question, Ensen never hesitates to lobby for a visit to Tadashi or Jimbo for udon, Town in Kaimuki for pasta, or Kuru Kuru Sushi for his favorite salmon nigiri.
Many joke that our kids have become mini-foodies, which I take as a compliment. I'm more proud of the fact that they don't ask for fast food (rarely) and are always up for a new experience.
Such was the case recently when we were invited to dinner at Shor American Seafood Grill at the Hyatt Regency Waikiki. My friend and colleague, Laura Van Sciver, who handles public relations for the hotel explained the new Hyatt "For Kids By Kids" program to me. The initiative was created in partnership with 11-year-old "Kids Can Cook" host Haile Thomas and legendary chef Alice Waters, best known as the founder of the slow food movement (an alternative to fast food). Waters created four seasonal menus for the restaurant, while Internet cooking sensation Thomas provided consultation as the company's kid taste tester and Hyatt kids menu developer.
Van Sciver explains, "Hyatt Corporation took on a formidable challenge late last year. It joined forces with the Partnership for a Healthier America, founded in 2010 with honorary chair, First Lady Michele Obama. A big part of our campaign is to help our guests and employees eat and live healthier. We reduced portion sizes and created huge networks with local farmers to provide only the freshest local ingredients. As an extension to that, the For Kids By Kids Menu was introduced. It is designed to provide fun interactive options that are healthy and flavorful."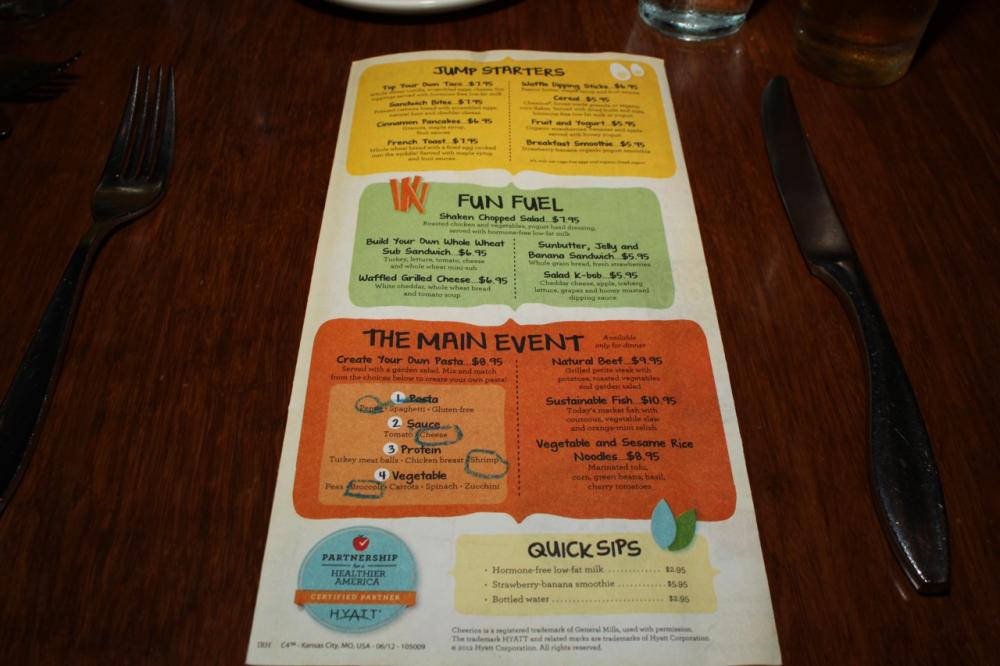 How could we resist the invitation to check it out for ourselves? On a lazy Sunday evening, we made the trek to Waikiki (which locals should do more often). After being seated, we were greeted by our server, Brandon, a new dad himself, and advocate for healthy eating, who explained the menu and made us feel right at home.
Executive Chef, George Lemson, also came to the table to say, "hello." His passion for cooking with local products and pride in offering these new kids menus were evident in our brief and informative conversation.
"Thoughtfully sourced, carefully served is our mantra here," explained Lemson. "The menu is intended to introduce kids to healthier food and a variety of options, which is the way things need to go."
I couldn't agree more.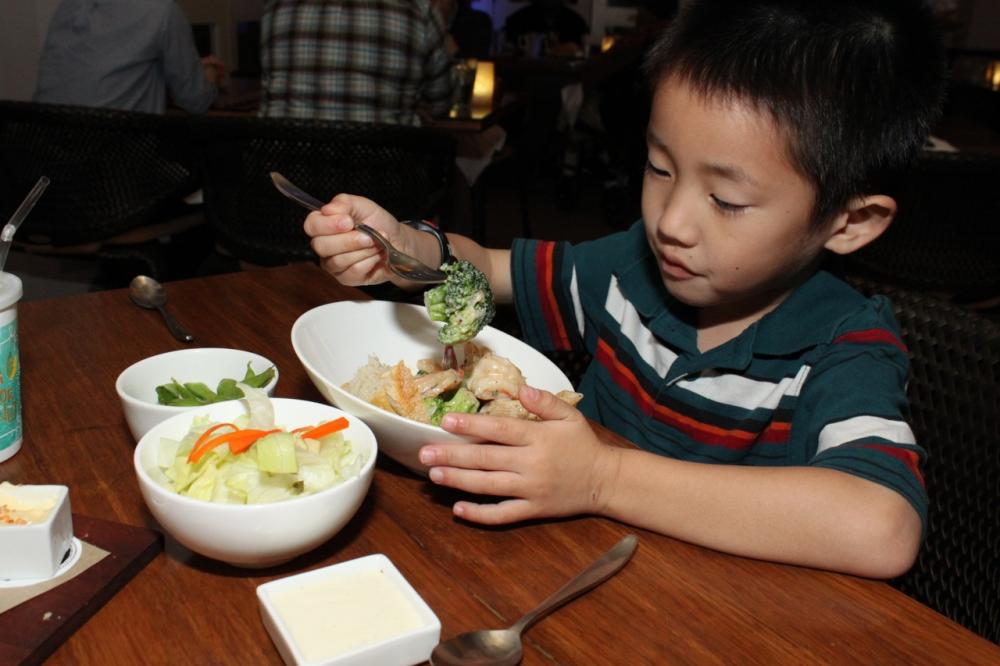 Ensen quickly decided to go with Create Your Own Pasta, an option from The Main Event offerings. He carefully selected penne pasta with cheese sauce, local shrimp and broccoli ($8.95), which also came with a small garden salad. He savored every bite of his pasta, and was nice enough to share with Avery, even though I could tell he didn't want to. Other selections from this part of the menu included Natural Beef ($9.95) grilled petite steak with veggies, Sustainable Fish ($10.95), which varies depending on what's fresh that day, and Vegetable and Sesame Rice Noodles ($8.95).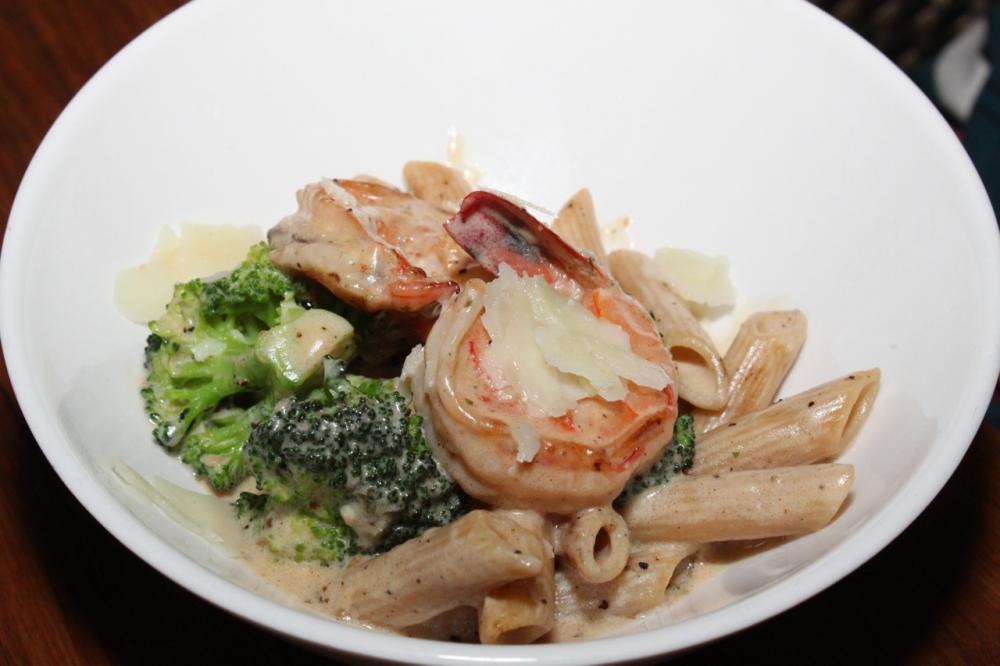 The menu also features a Jump Starters section, which includes dishes such as Top Your Own Taco, Sandwich Bites, Fruit and Yogurt and Breakfast Smoothie. The Fun Fuel section offered Build Your Own Whole Wheat Sub Sandwich, Shaken Chopped Salad, and Sunbutter, Jelly and Banana Sandwich. Prices range from $5.95 to $7.95.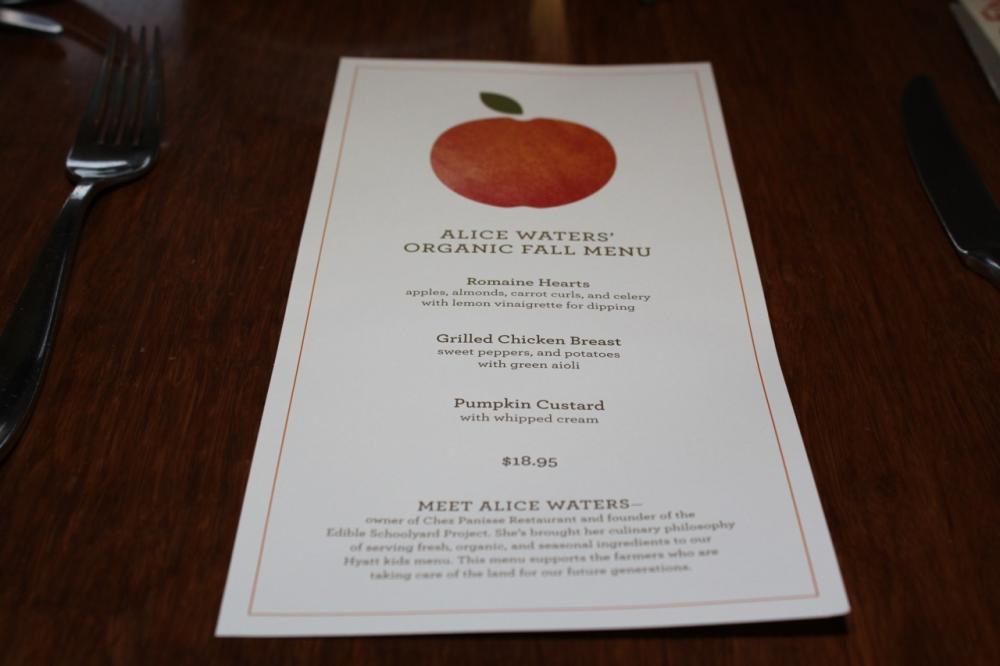 We decided on the Alice Waters winter menu ($18) to share with Avery. This option features a salad of local greens and vegetables, a perfectly cooked, moist, and delicious Jidori chicken breast with lemon parsley sauce, and a pumpkin custard dessert. While intended for kids, it's nicely portioned for adults who eat light. We all enjoyed this three-course offering very much.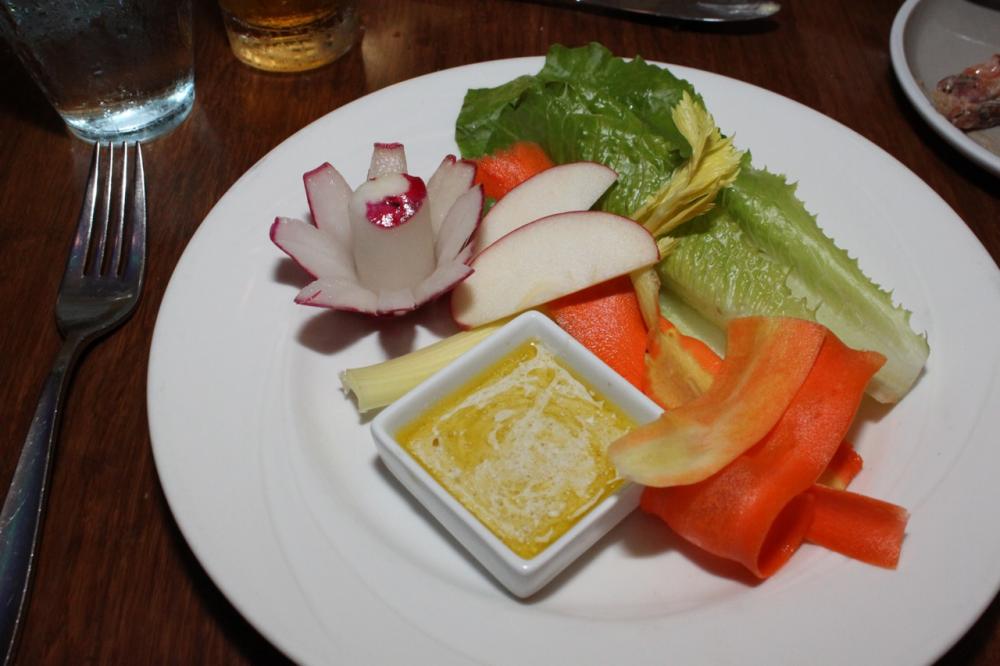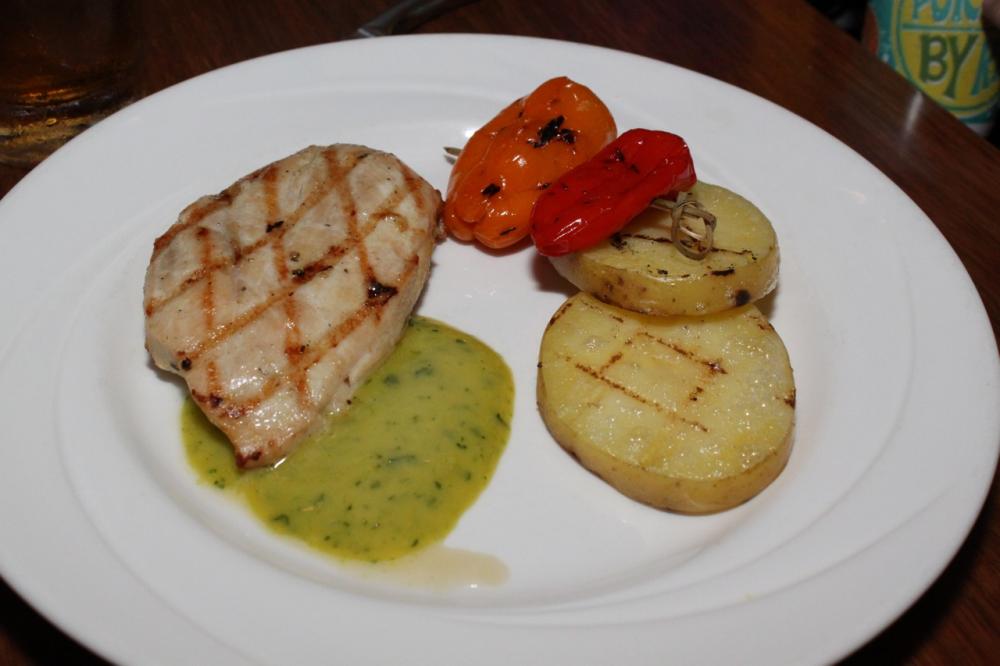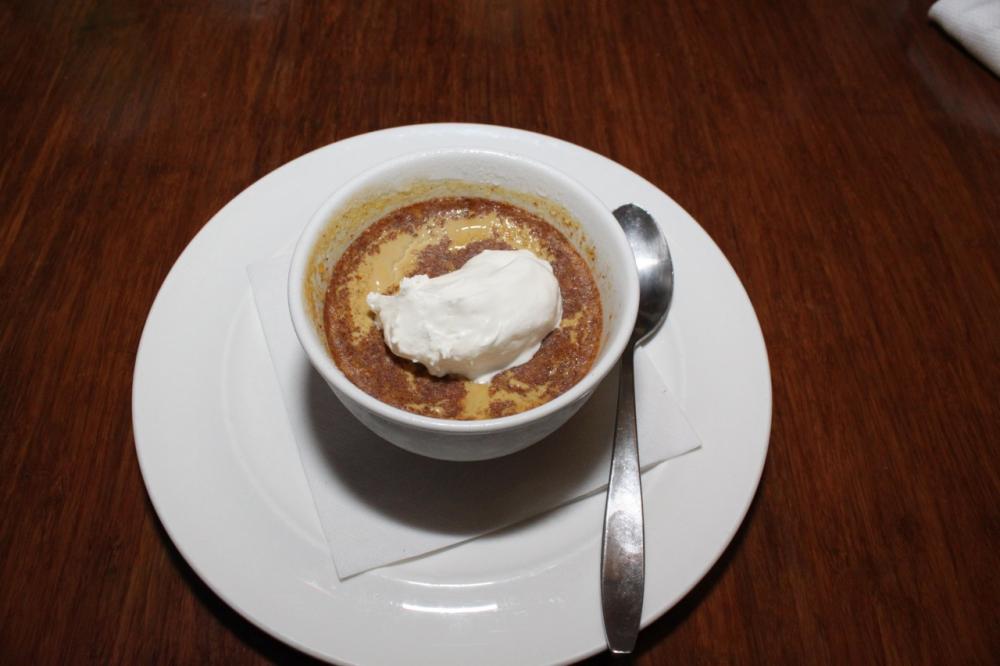 We also couldn't resist ordering the Braised Manila Clam Pot ($18) and Big Island Kulana Strip Loin ($36) off the regular menu to complete our meal. A generous serving of clams swimming in a delicious white wine broth was accompanied by garlic bread. The local grass-fed beef was served medium rare just as ordered. It was mouth wateringly tender and provided just the right amount of grassiness in flavor without being overwhelming. I've come to really love local beef over the years for its unique flavor and recommend it to others.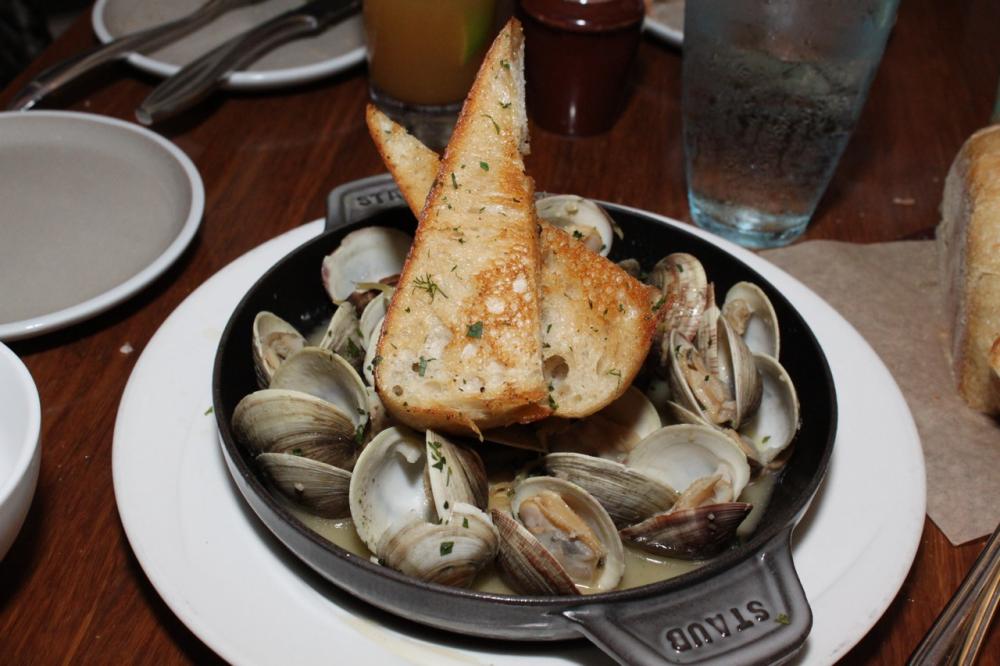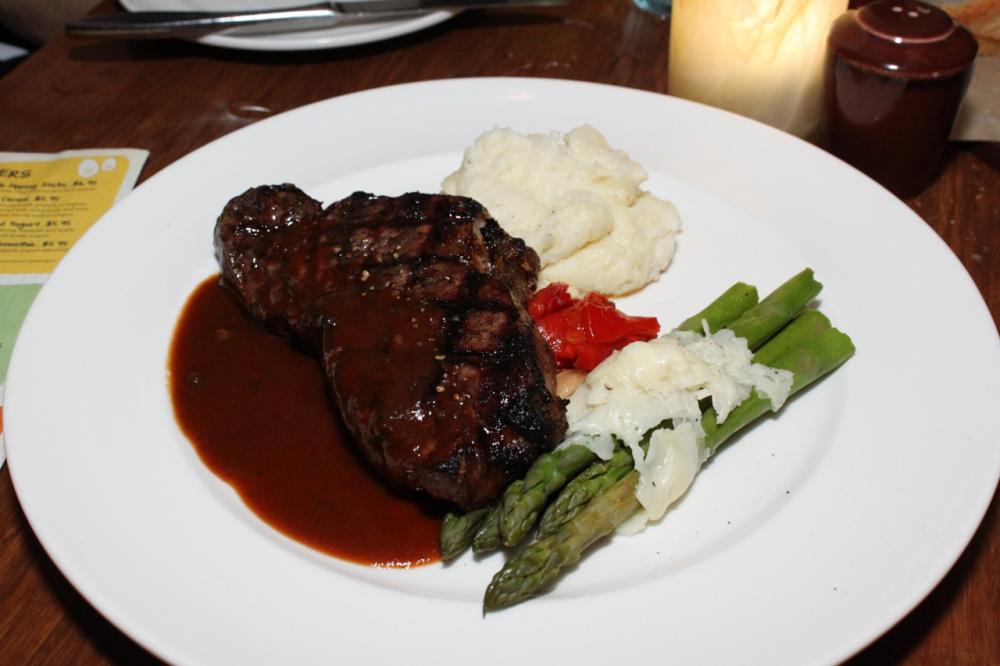 Overall, it was a wonderful, relaxing and delicious evening in Waikiki. While one might have anticipated the trio of refreshing fruit sorbets at the end was the "cherry on top" of a great meal, it was actually trumped by the four hours of FREE parking that the Hyatt offers to its guests (including valet).
Sorry folks, you can't use the "parking is so expensive in Waikiki" excuse to avoid heading into Waikiki anymore. Just plan ahead and chose your destination wisely.
Bon Appetit!
Nathan Kam is a Honolulu public-relations executive, husband and a proud daddy of two incredible kids, Ensen (5) and Avery (2). He enjoys cooking, gardening, traveling, blogging and golfing. You can reach him via email, Twitter, Facebook, LinkedIn or via his personal Kam Family Blog.