Kia ora Auckland: Where to eat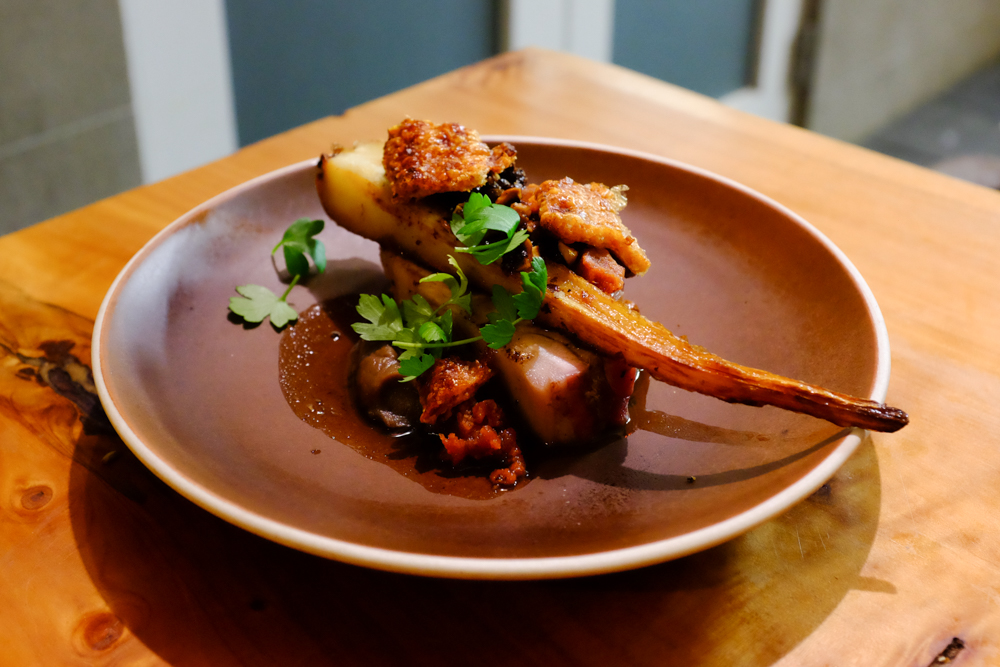 Farm to table, sustainable, seasonal, free-range — the trendy buzzwords slathered like jam on menus the world over these days have been New Zealand's standard practice from the beginning. The cuisine is similar to that of Australia, largely influenced by its British roots but evolving in recent years with a cosmopolitan influx of Pacific Rim, Southeast Asian and Middle Eastern nuances.
I did little research on where to eat before arriving in Auckland, referring to sites like The Urban List and Metro Eats to plot out my meals. I also relied heavily on the recommendations of servers at cafes and restaurants, figuring that the best intel comes from within the industry.
CAFES
Kiwis are serious about two beverages — coffee and wine — so if you're into espresso drinks, Auckland is your town. Flat whites are the go-to in this corner of the globe and to be honest, there wasn't one I didn't like. From the Paneton Bakery near my first Airbnb to Mary's in the Ponsonby district, these frothy lattes are the ideal way to enjoy espresso, especially with the local dairy.
Best Ugly Bagels
Can you tell the difference between Montreal- and New York-style bagels? After multiple visits to Best Ugly Bagels, I have seen the light: Montreal bagels are the superior ring-shaped bread. Hand-rolled, simmered in honey water and wood-fired daily (with Manuka hardwood no less), these bagels have an airy texture with a crisp edge that stands up well to a second toasting to the point of achieving a slight char. Best enjoyed as a sandwich, but you can't go wrong with a Best Ugly Bagel.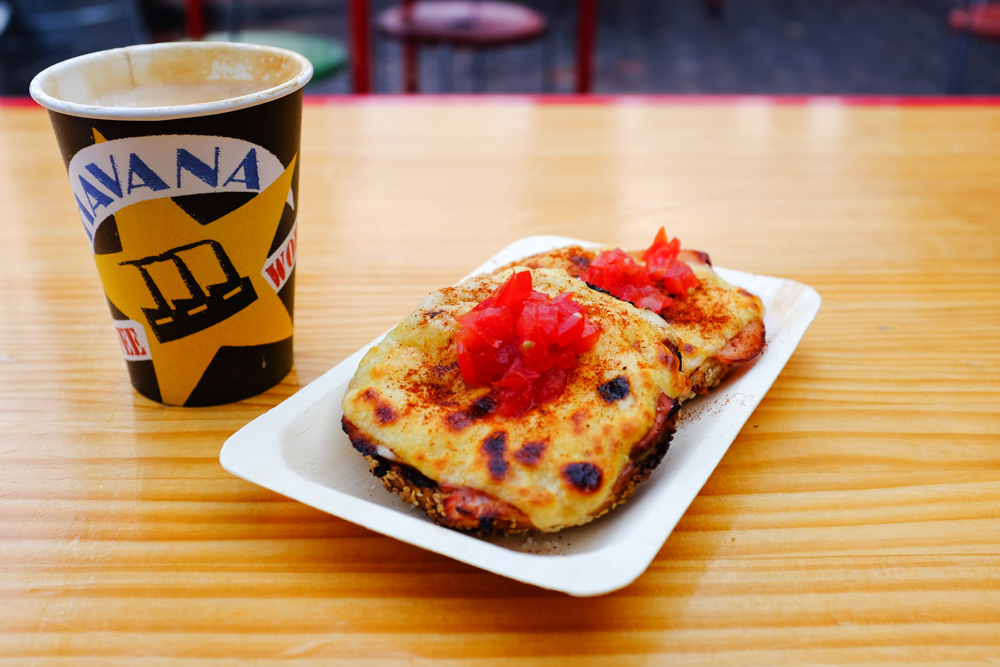 "A bechie and a flattie," became my regular order at Best Ugly Bagels. The Beche ($12 NZD / $8 USD), short for the bechamel sauce that envelopes the charred Montreal-style sesame seed bagel, is topped with free-range ham, blistered emmenthaler cheese, dijon mustard and diced tomatoes. I had three of these before my trip was up because on drippy cold mornings, biting into a steaming hot bagel is the culinary equivalent to getting a bear hug from your dad–familiar and comforting to the bone.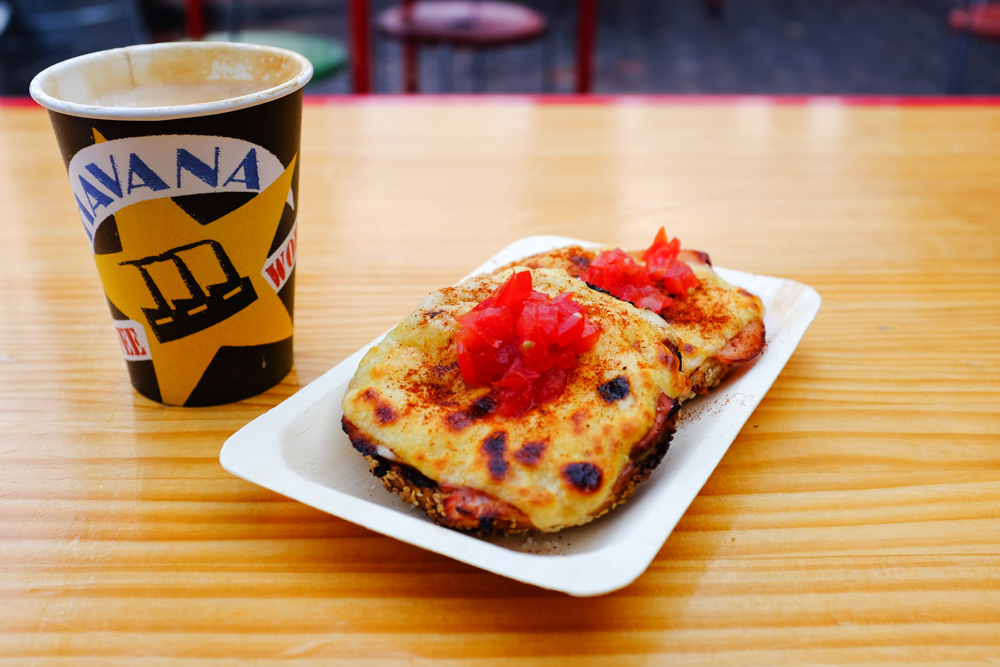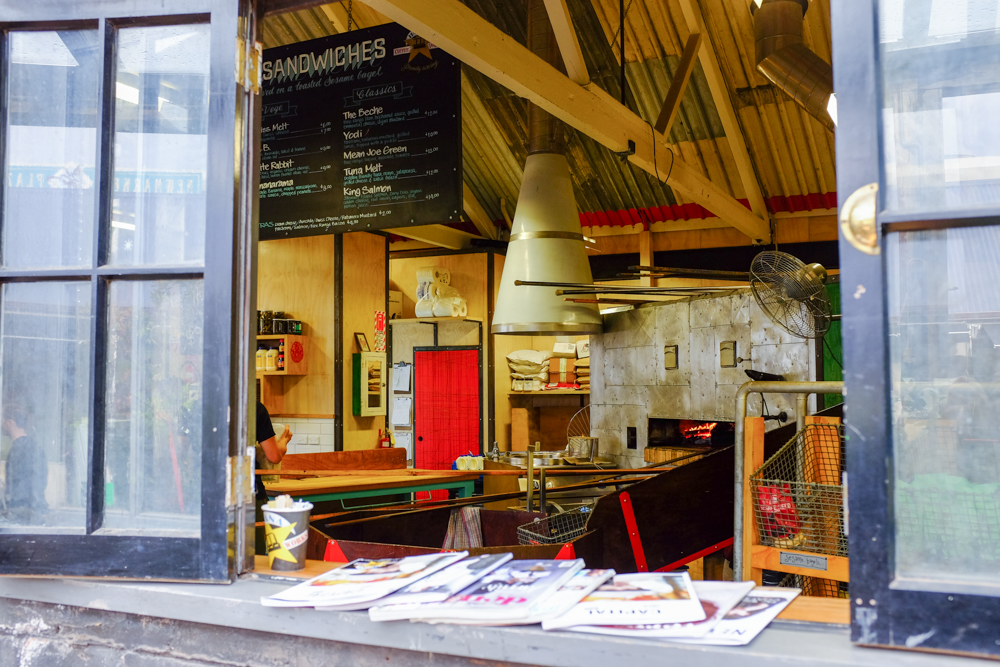 Best Ugly Bagels are hand rolled and baked daily in wood fire ovens at both of their locations. Montreal-style bagels differ from their New York cousins with crispier exterior and chewier innards. Because they contain no salt, these airy bagels have a sweeter tinge than most bagels you've had before. I think I'm convinced these are the best type around.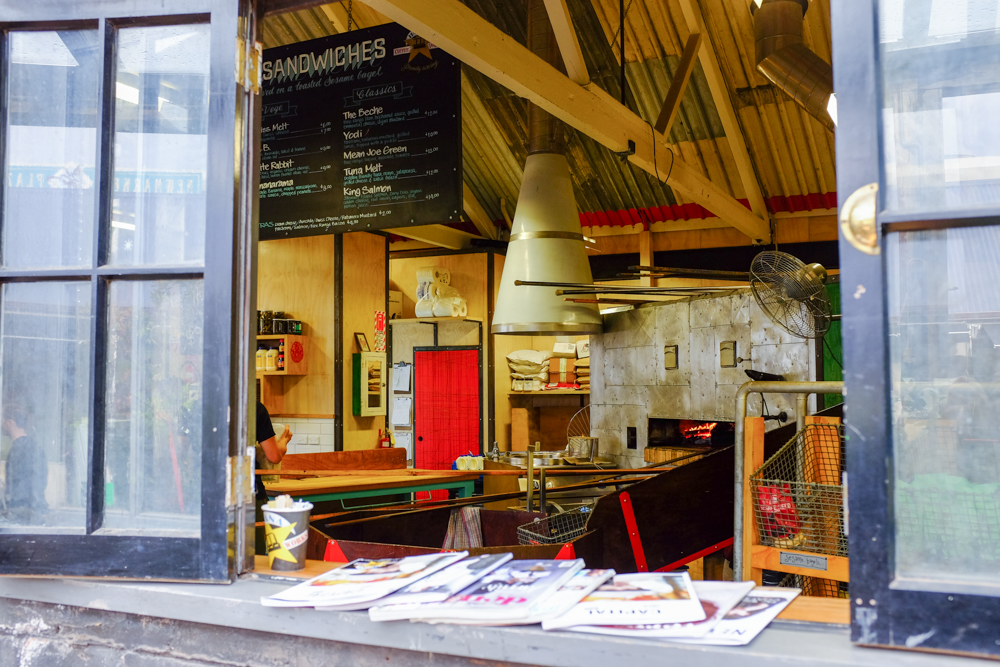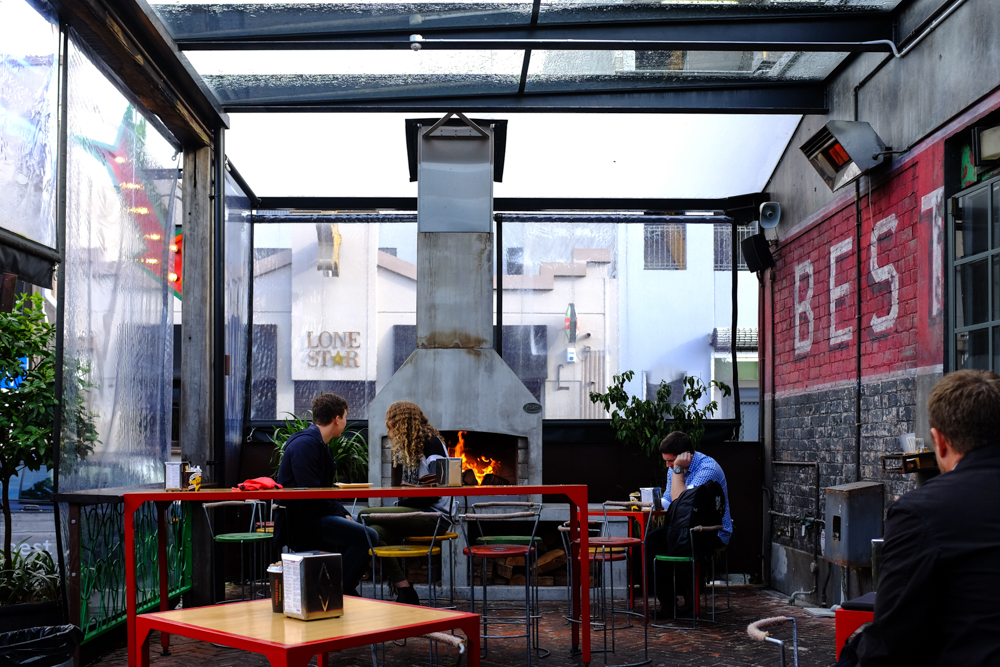 Ample outdoor seating can be found at the Newmarket location on York Street.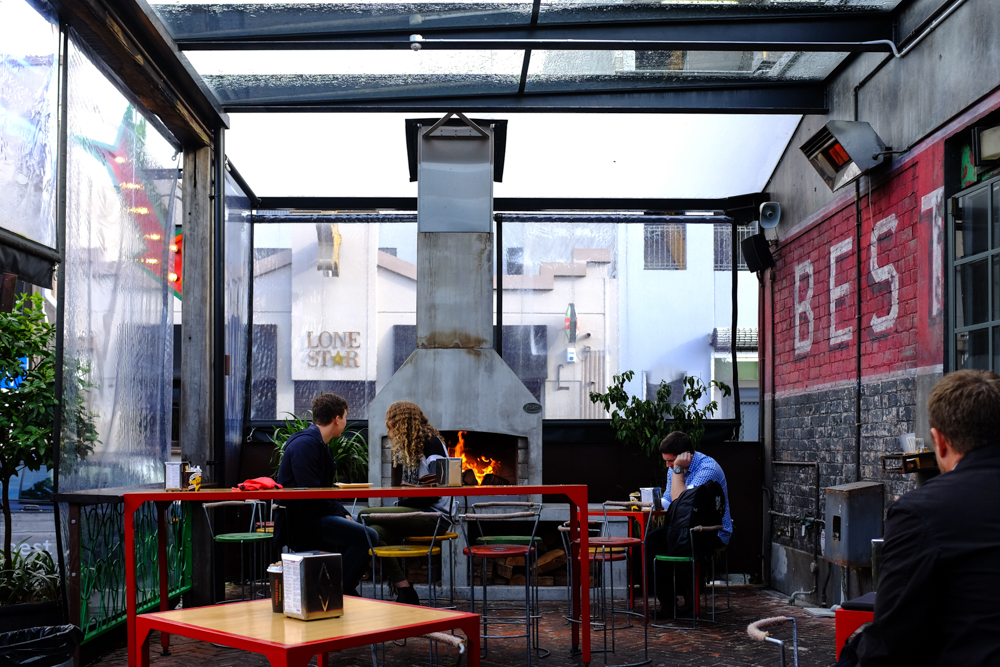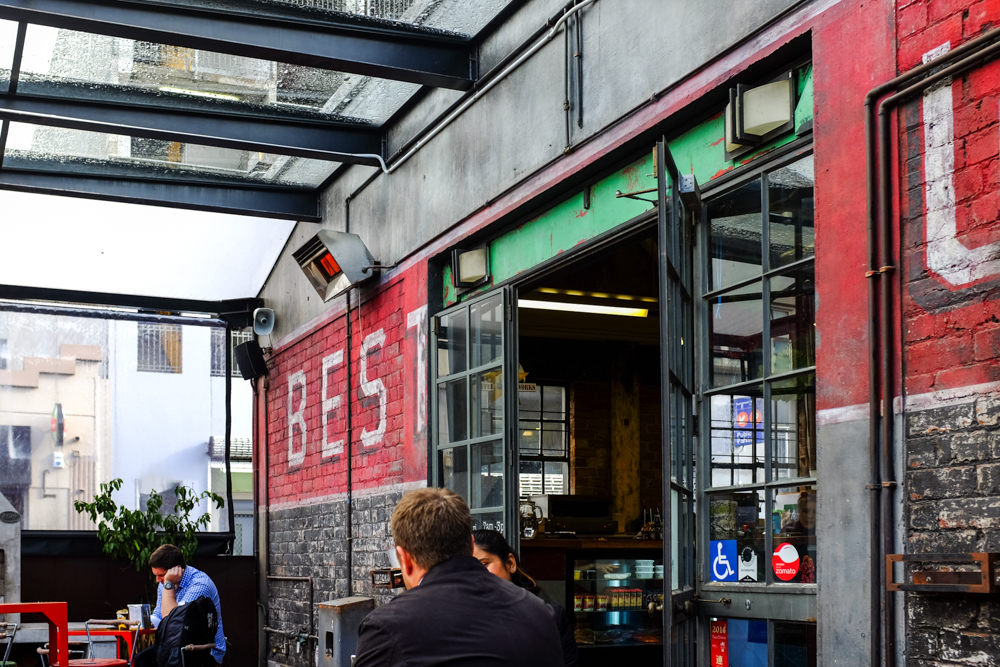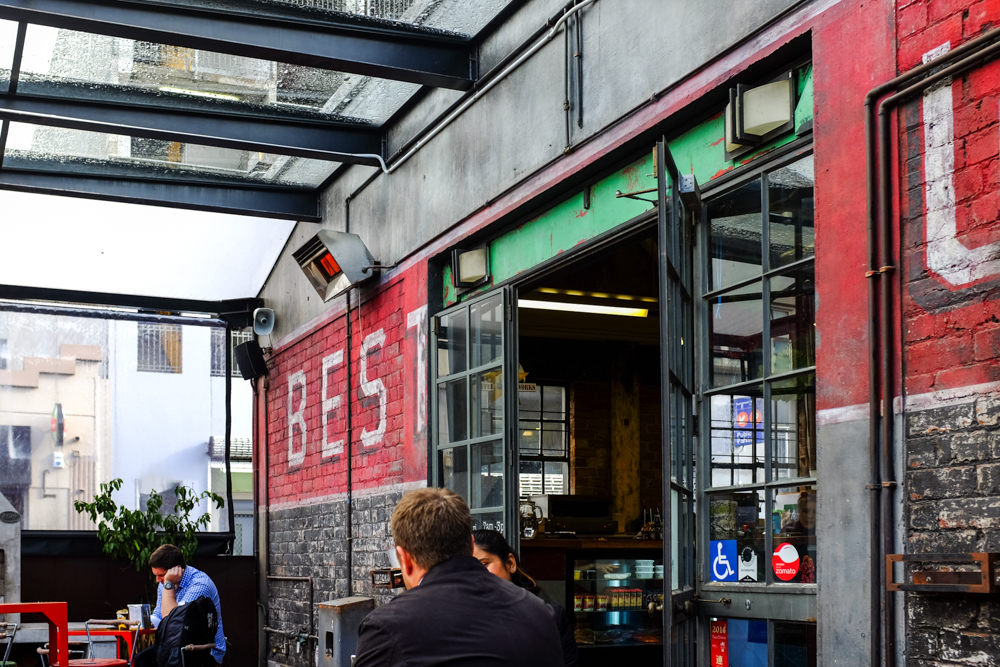 3A York St ・ Newmarket ・ +64 (09) 529 5993
Corner of Wellesley & Nelson St ・ CBD ・ +64 (09) 366 3926 ・ www.bestugly.co.nz
Mary's
Housed in a former fire station, Mary's has become a new mainstay in the Ponsonby neighborhood. Headed by iconic Kiwi restaurateur Tim Tohill and his team, this cafe brings a sophistication to bistro fare that is simply divine. The classic menu ranges from simple toast to shakshuka and lambs fry, with slabs of halloumi cheese and avocado finding their way onto most dishes.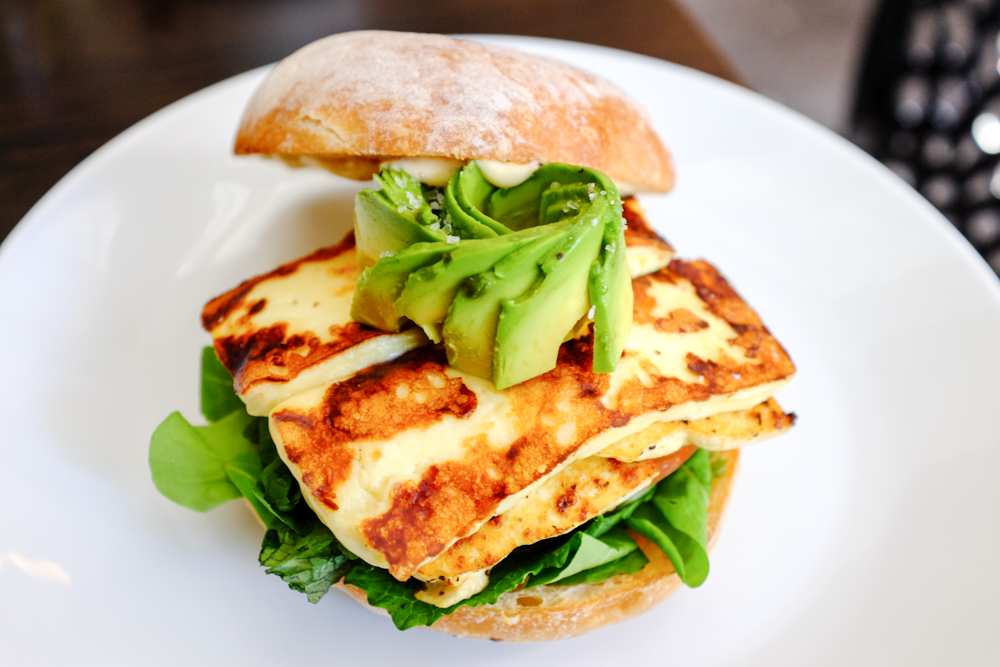 I found out about Mary's from The Urban List Auckland's Instagram (
@urbanlistakl
). I was hypnotized by the avocado spiral on their tofu and halloumi sandwich ($18 NZD / $12.25 USD) and subsequently brainwashed into paying this cafe a visit. Commonwealth countries have a fantastic obsession with halloumi cheese (the grilled cheese under the avocado). Its springy texture is reminiscent of the firmest tofu with a briny essence that lends itself to the creamy avocado and generous schmear of aioli on the house-baked ciabatta bun.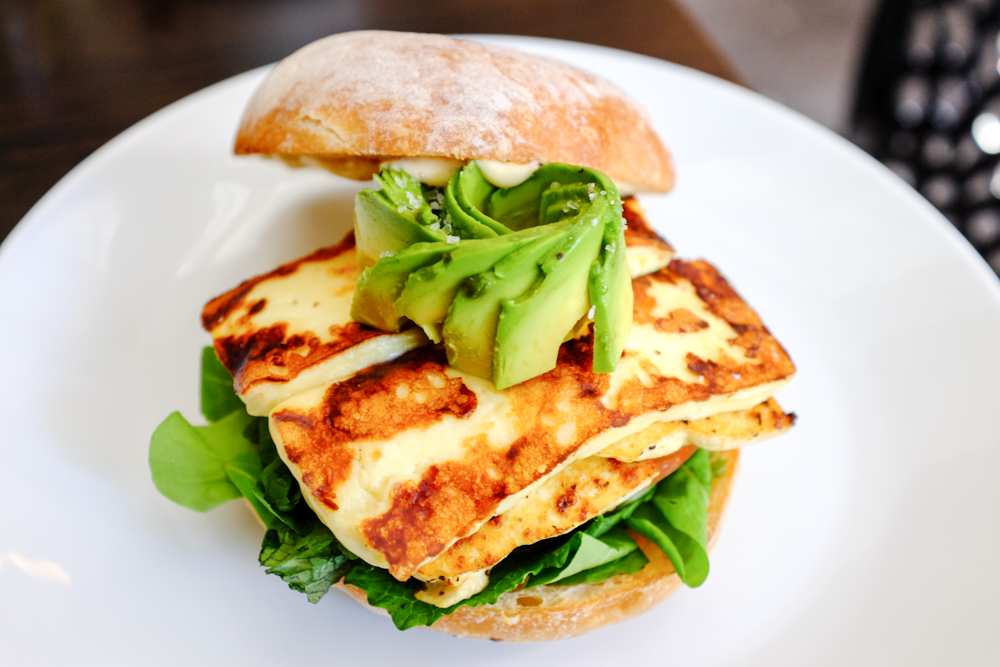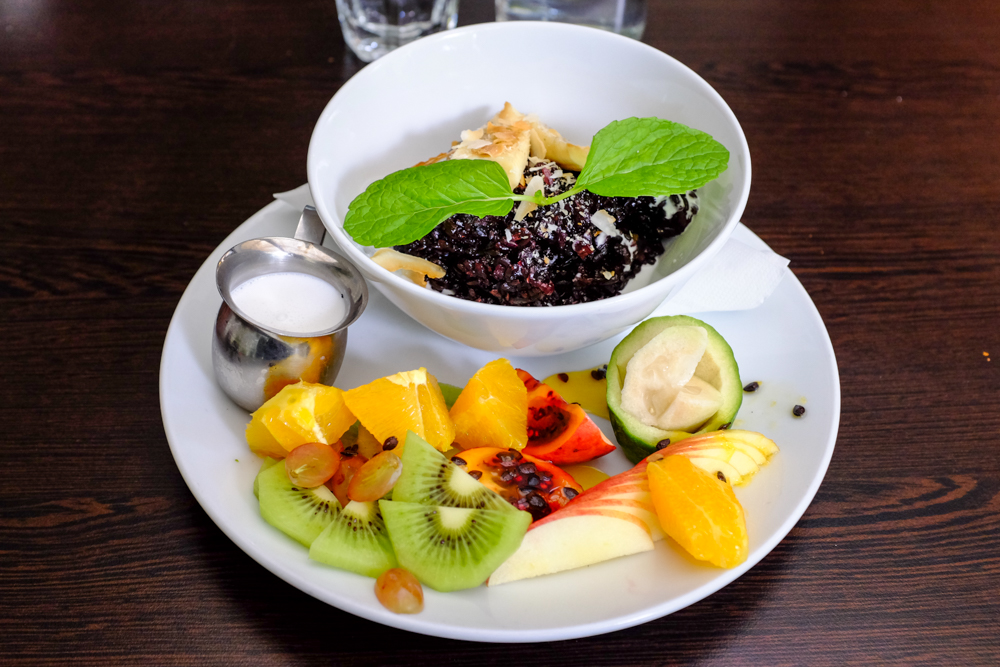 The vegan black sticky rice with coconut cream and seasonal fruit ($15 NZD/ $10 USD) was a visually satisfying dish that we ordered after seeing on Instagram as well. The warm black sticky rice is coated with thick coconut milk and served with slices of New Zealand's seasonal kiwifruit, lilikoi and feijoa a guava-like fruit with a juicy sweet flesh.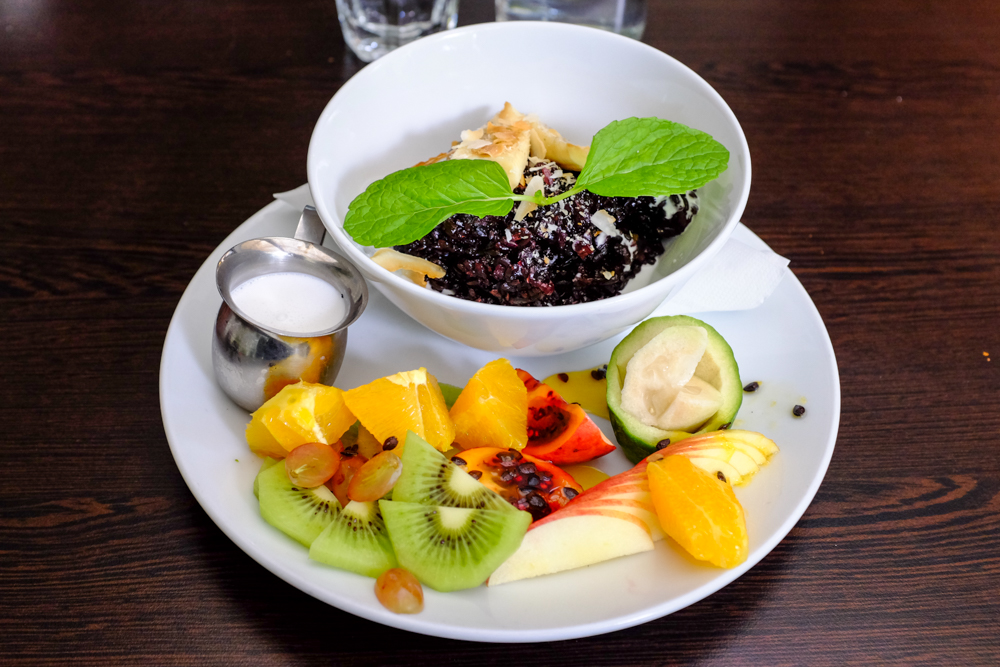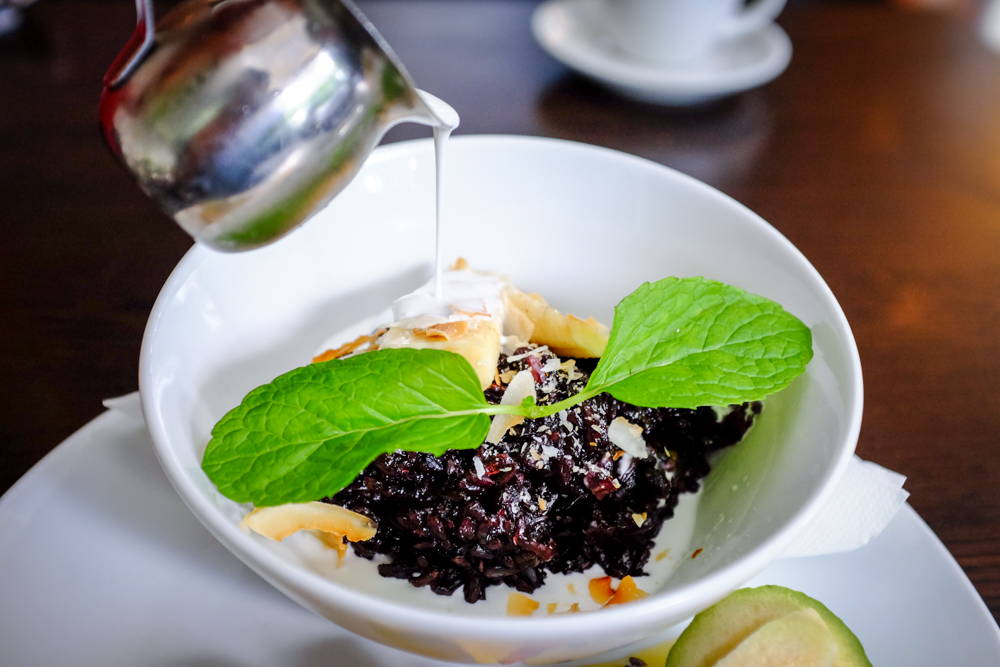 They give you more coconut cream to douse as you please.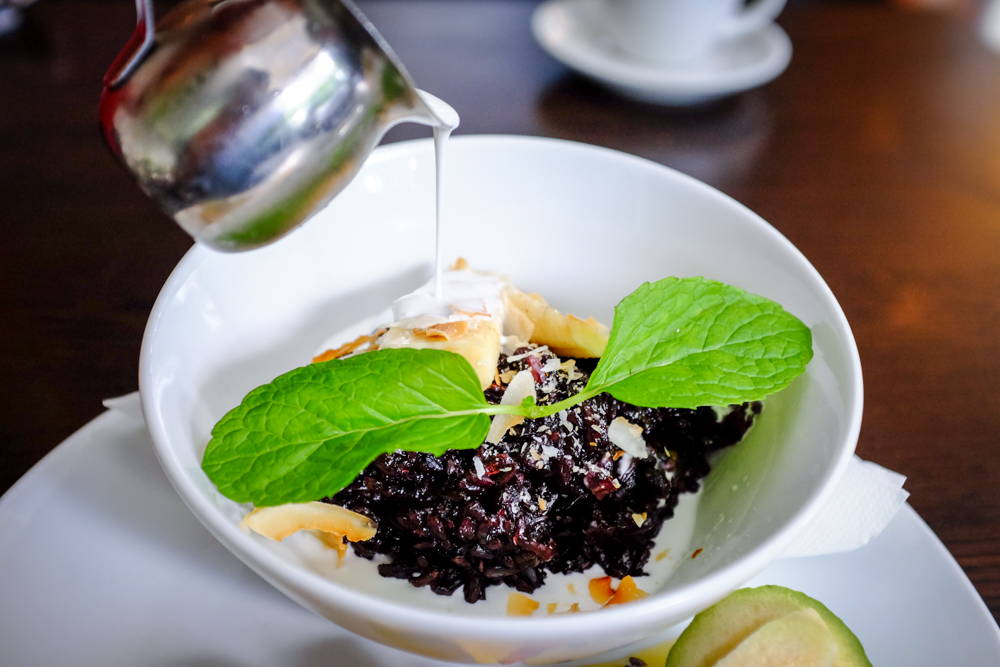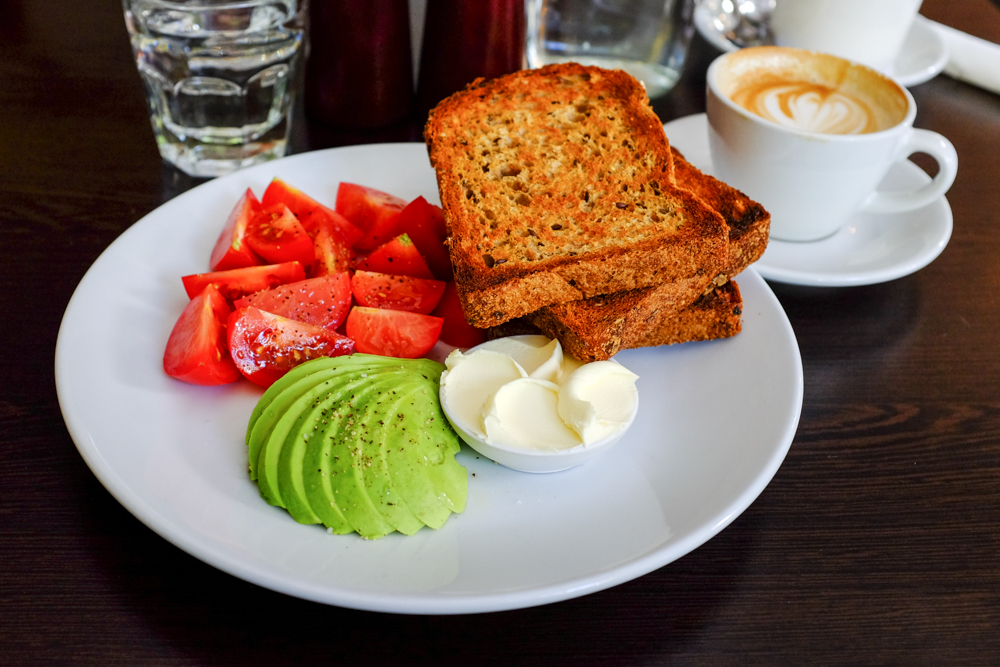 An incredibly simple meal turned out to be shockingly delicious. Thick slices of whole grain toast (baked in house) served with fresh cream cheese, sliced avocado and vine-ripened tomatoes ($12 NZD / $8 USD). I couldn't get over how incredibly fresh everything was – it was as if I were given a new set of tastebuds.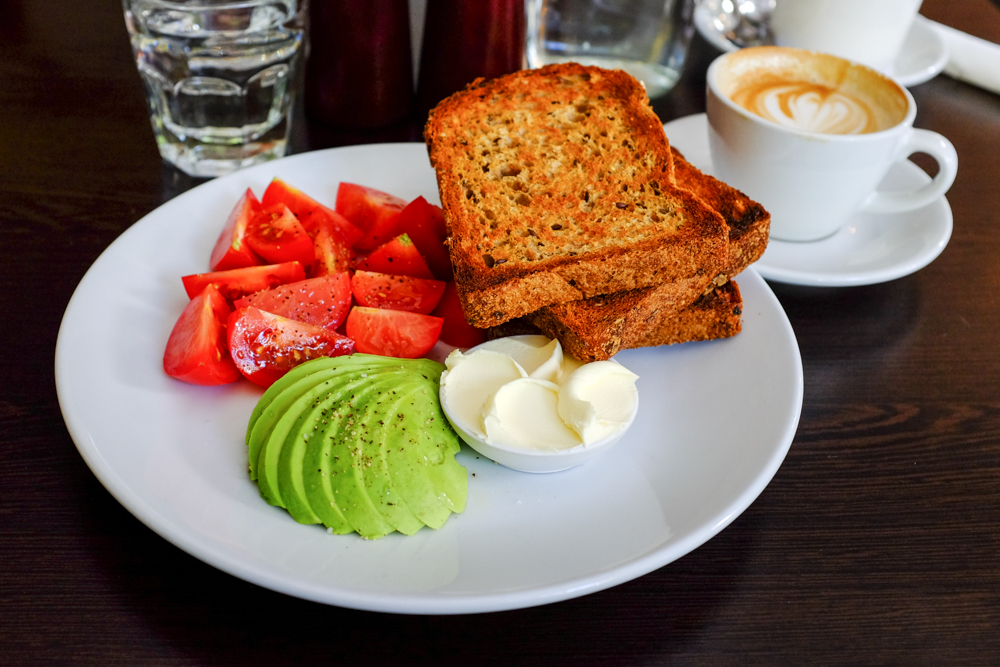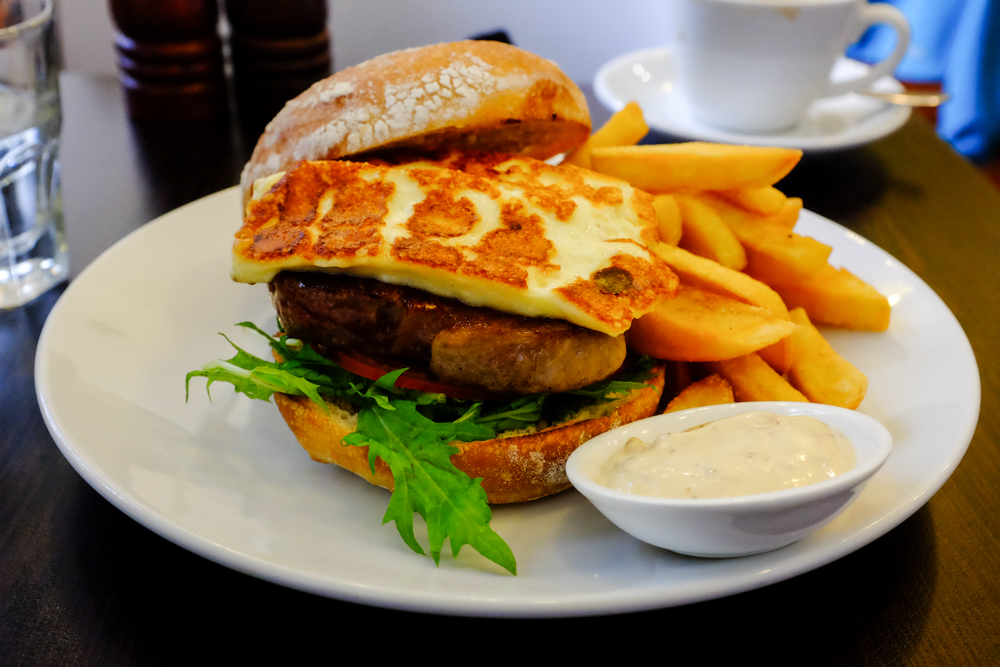 Mary's was so good, I made a second trip at the tail end of my stay just to have it again. Going the sandwich route for lunch, I opted for the steak and halloumi ($22 NZD / $15 USD). The steak was seared in butter to an ideal medium and was tender throughout. When you're walking close to 15 miles a day, having a steak for lunch is like the best thing ever. This sammie also came with a huge helping of "chips" or steak fries as we know um.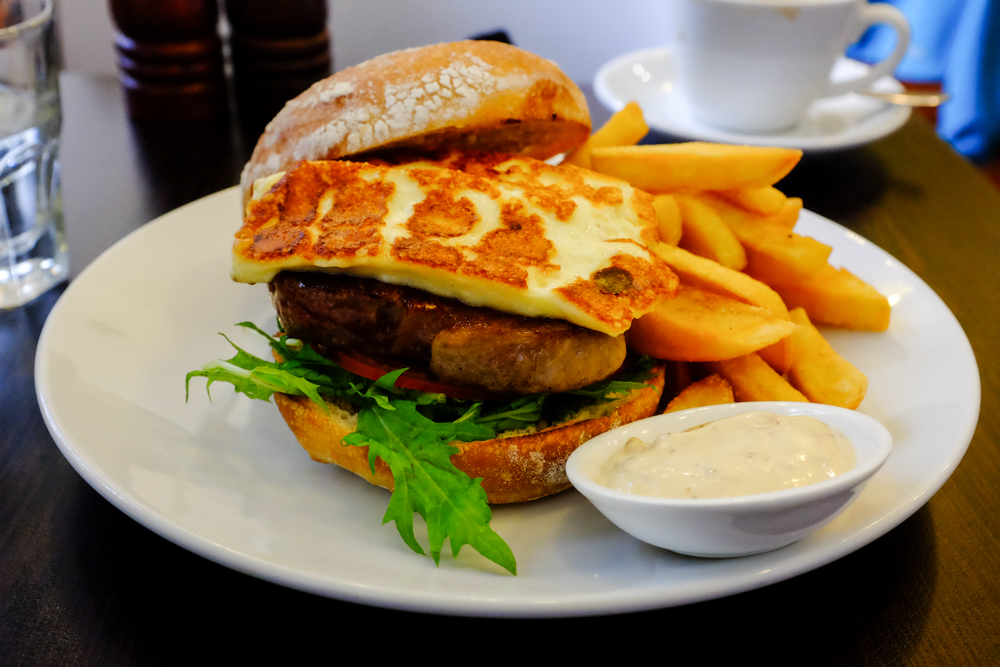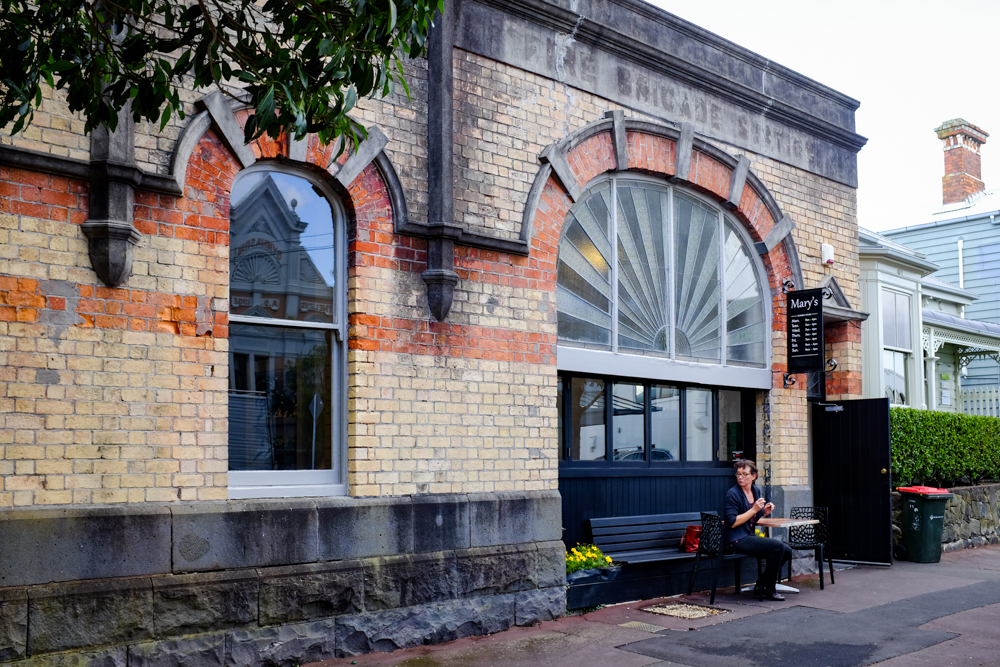 Iconic Kiwi restaurateur Tim Tohill and his team are behind Mary's, a fairly new mainstay in the former red brick Ponsonby Fire Station on St. Mary's Rd. High ceilings, bright natural lighting and attentive staff make this a great cafe to kick back for a flat white or two as you let the afternoon escape you.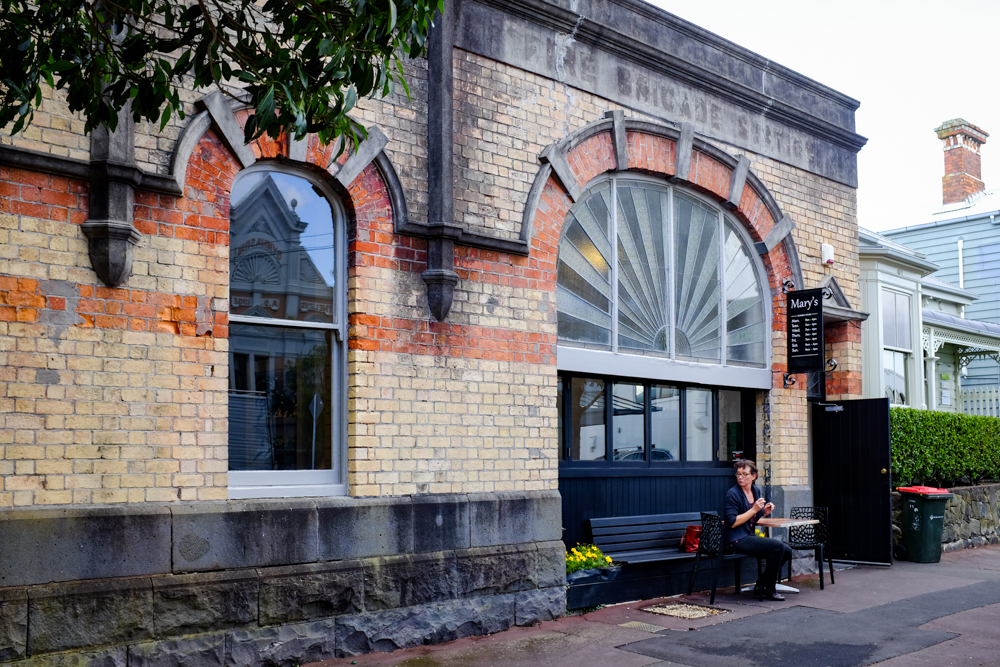 13 St Marys Road ・ Ponsonby / St. Mary's Bay ・ +64 (09) 360 7260
McDonald's
To be honest, Macca's outside of the States is one of the best things to experience. I know it's fast food and I know it's not the healthiest option, but going to McDonald's in another country is like going to the U.S. embassy of food: You should go and check in to just to make sure you're out of harm's way. The way I see it, you get to try foods you wouldn't normally see at your corner drive-thru, like the Georgie Pie.
16 Customs St E ・ Britomart ・ +64 (09) 377 4380 ・ www.mcdonalds.co.nz
Paneton French Bakery
Strolling around the Wynard Quarter/Victoria Park area, the first cafe I stumbled across was Paneton. For what it offered it was a good find! Cheap coffee and delicious pastries were just what this weary traveler needed after arriving in Auckland near midnight. Service is quick and friendly and you'll find something to sink your teeth into.
21 Halsey St ・ CBD ・ +64 (09) 309 5338 ・ www.panetonbakery.co.nz
RESTAURANTS
Federal Delicatessen
You're probably thinking, Thomas, why on earth would you visit a New York-style deli in a city two and a half worlds away? Well because good food is good food, OK? I sniffed Federal Delicatessen out from Cat Toth-Fox's blog recounting her trip to New Zealand and lamenting that she didn't have time to pay it a visit. I figured I'd take a stab at it and wow, it's no wonder it's one of Metro Peugeot's Top 50 Restaurants in Auckland right now.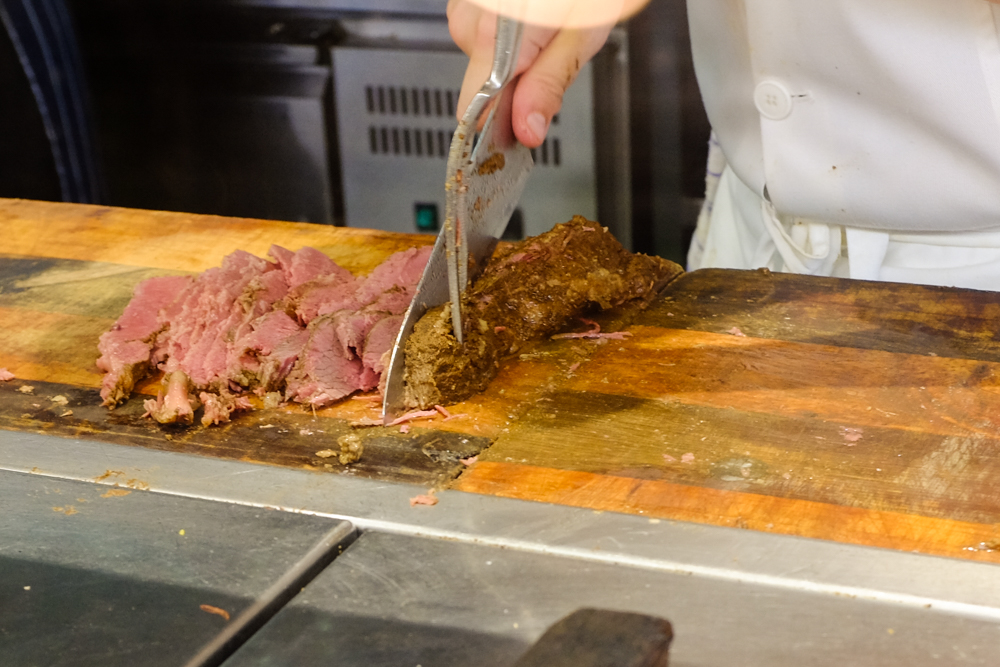 Federal Delicatessen, located at the base of Auckland's iconic SkyTower, smokes their beef brisket pastrami in house. I sat at the counter for a front row seat of the action and watched as the brisket dude sliced and plated up glorious slabs of smoky beef for the dozens of orders that streamed in. I couldn't wait to get my share.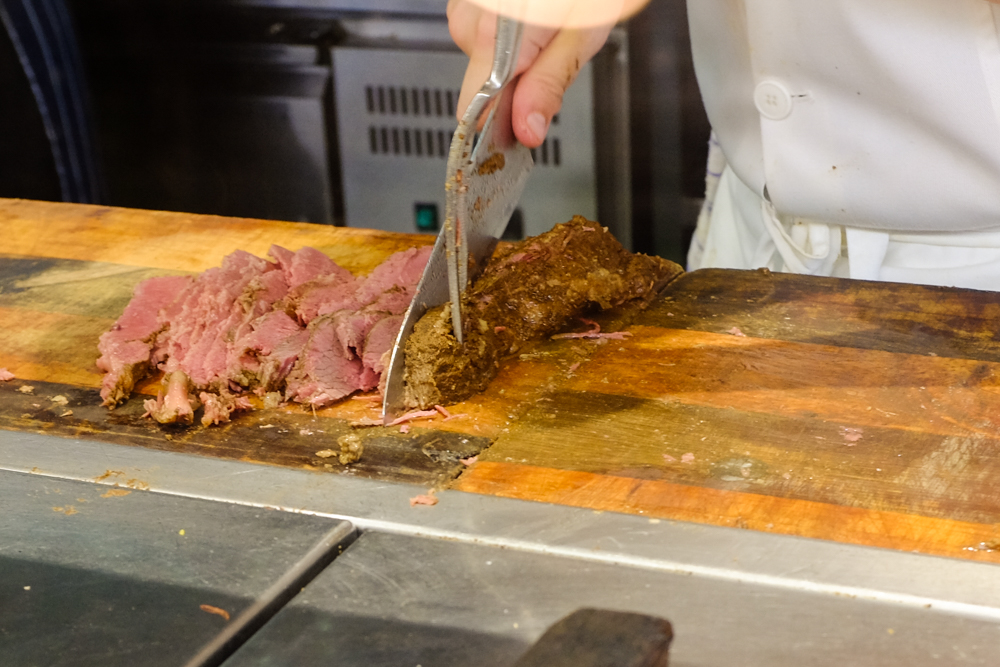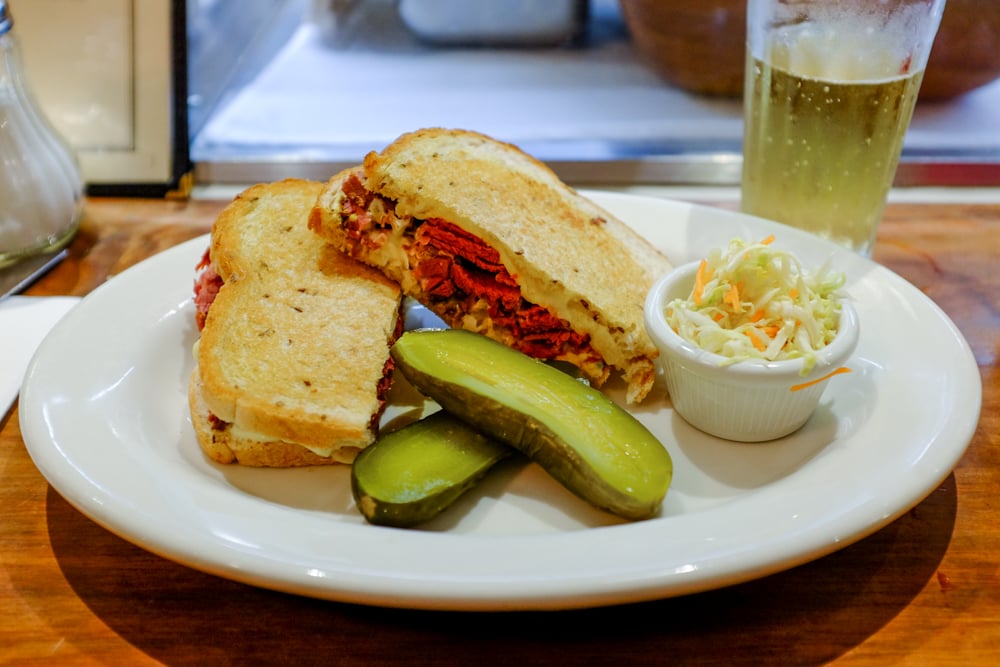 There she is. The toasted pastrami reuben ($22 NZD / $16 USD) on rye with a huge Vlassic pickle, cole slaw and an ice cold pint of apple cider – a New Zealand favorite. The rye is given a swipe of butter before being topped with creamy Russian dressing, yellow mustard, a generous layer of smoke-filled juicy pastrami, sauerkraut and Swiss cheese before taking a pass in the toaster. The resulting sammie is a fabulously filling lunch in the heart of CBD.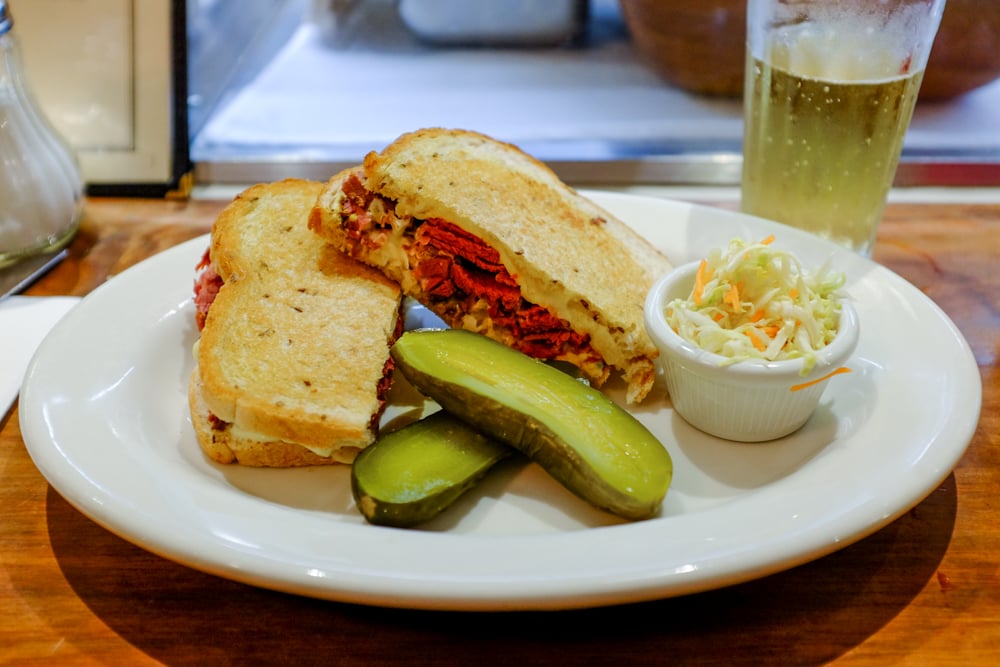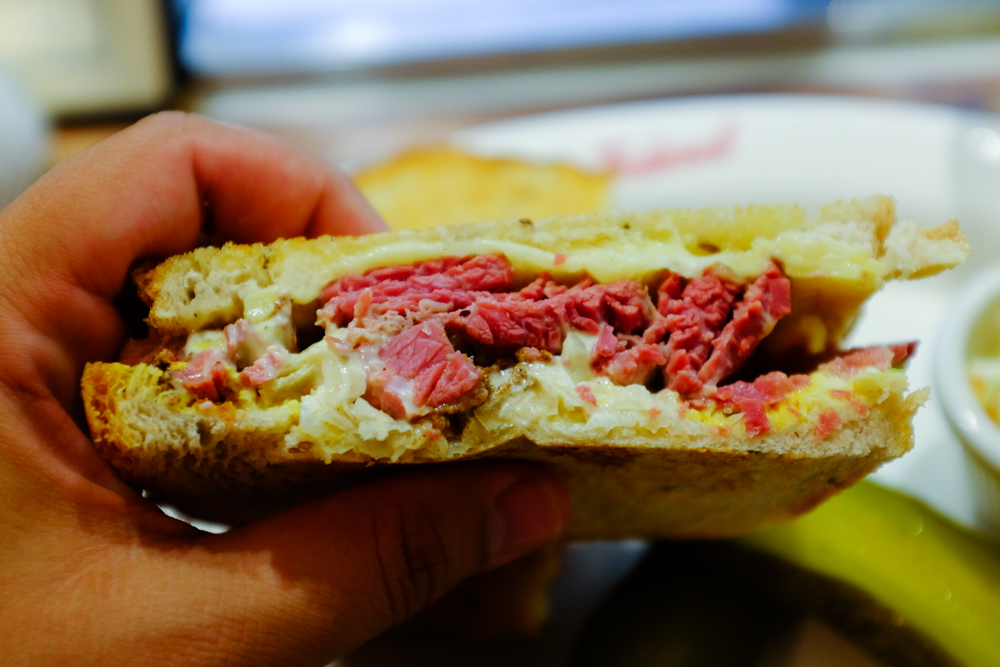 Check out that pastrami! So good.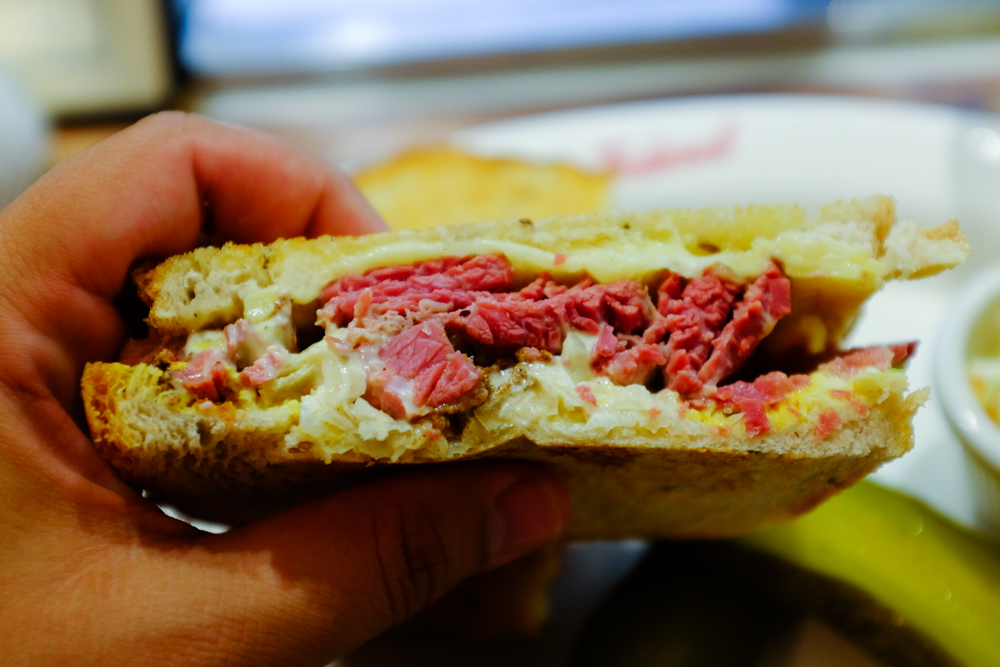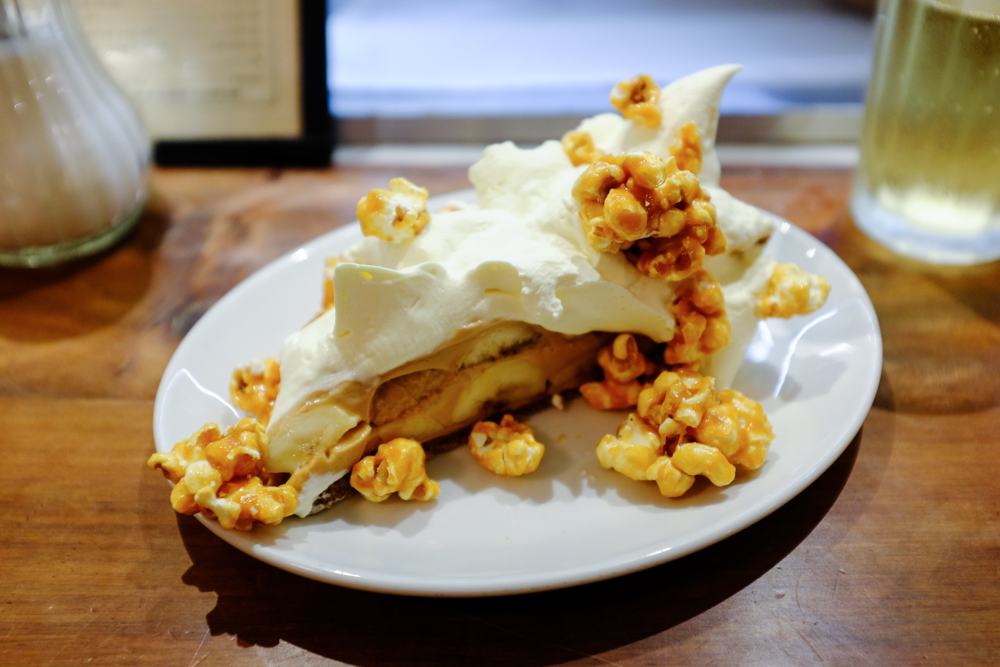 I decided to top off my lunch with an indulgent slice of banana & toffee pie ($11.50 NZD / $7.80 USD). Topped with a stiffly whipped cream and a handful of caramel corn. Wow. I was already pushing the limit when I did the sammie, but this was over the top delicious. I didn't want it to end.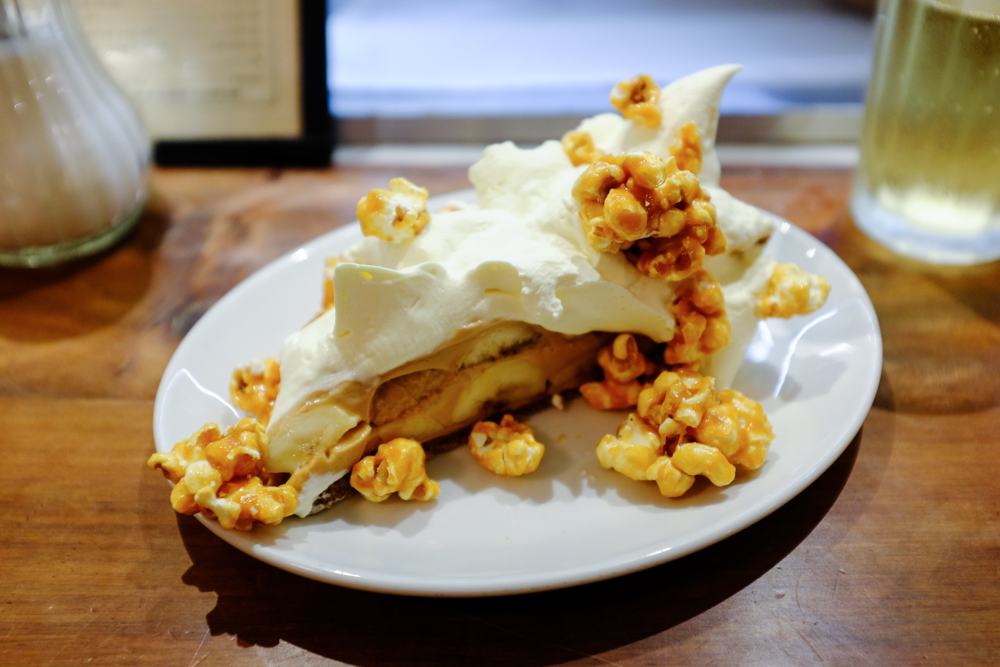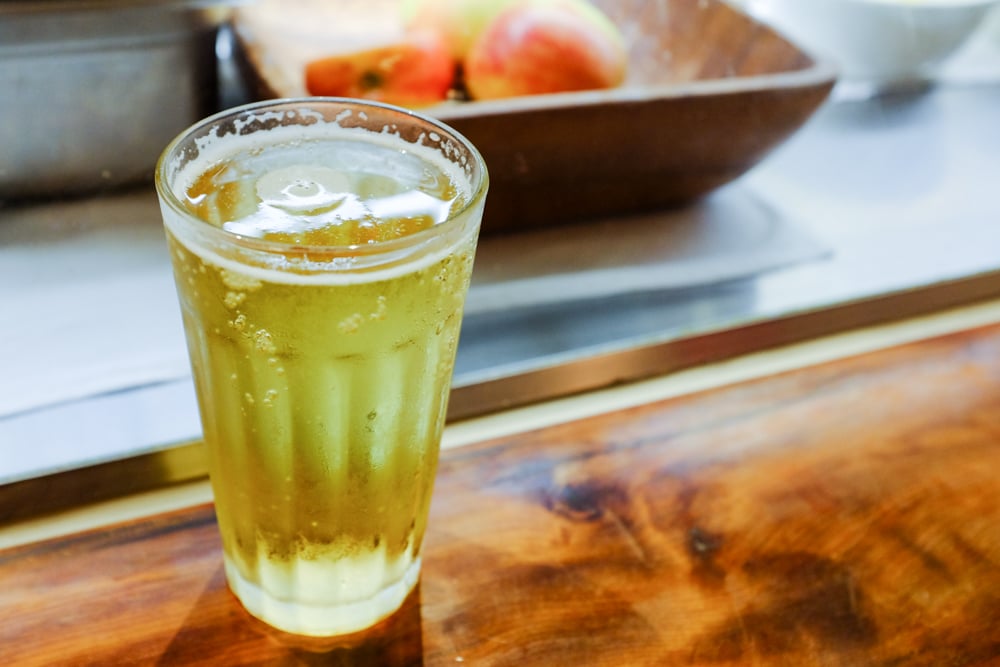 One of New Zealand's biggest exports happens to be apple. With all the leftovers the industry has to deal with, making cider seems like the best possible outcome. This Moa apple cider ($7 NZD / $4.75 USD) was crisp and refreshing. With 4% abv, I found that it was perfect for drinking all day and ended up having two more before moving on to my next stop. So worth it.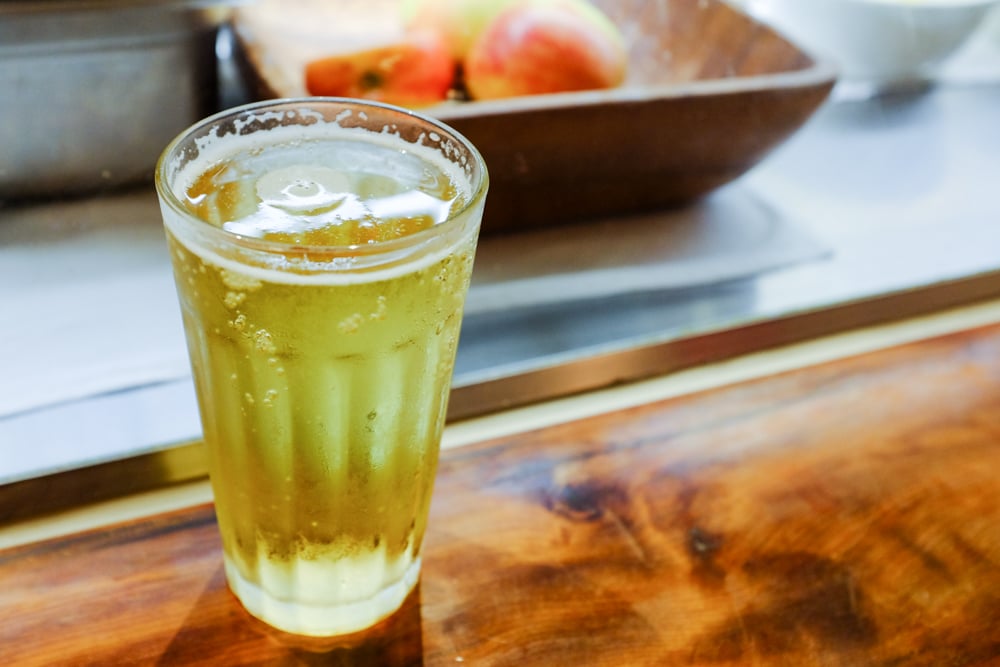 86 Federal Street・ CBD ・ +64 (09) 363 7184 ・ www.thefed.co.nz
Orphans Kitchen
Orphans Kitchen came recommended by my server at Mary's who waxed poetic about the food she had at their company Christmas party. These Kiwi sure now how to dine! Qwner-chef Tom Hinson is unabashedly sincere in his approach to the ingredients, with a menu that changes at least seasonally and almost daily, since he forages, sources and harvests much of what is served that night. Partner/owner-manager Josh Helm creates an atmosphere that is unpretentious and warm; the knowledgeable staff cares as much about the experience as he does. There's nothing "OK" about OK — it too is one of Metro Peugeot's Top 50 Restaurants in Auckland this year.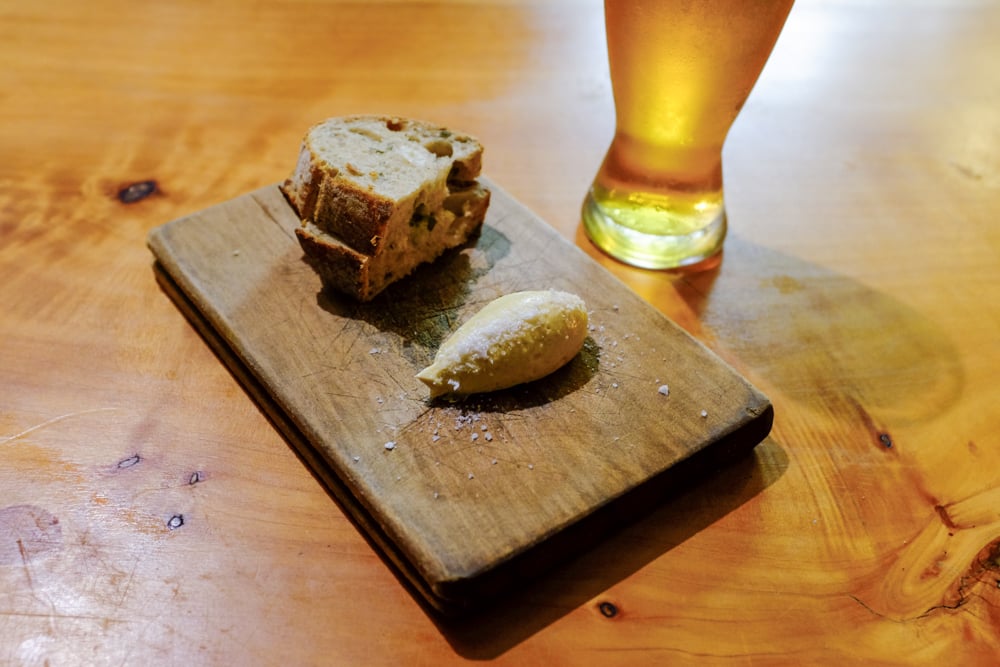 Fresh baked whole grain bread with house churned butter. The simple yet explosive flavor paved the way to a delicious meal.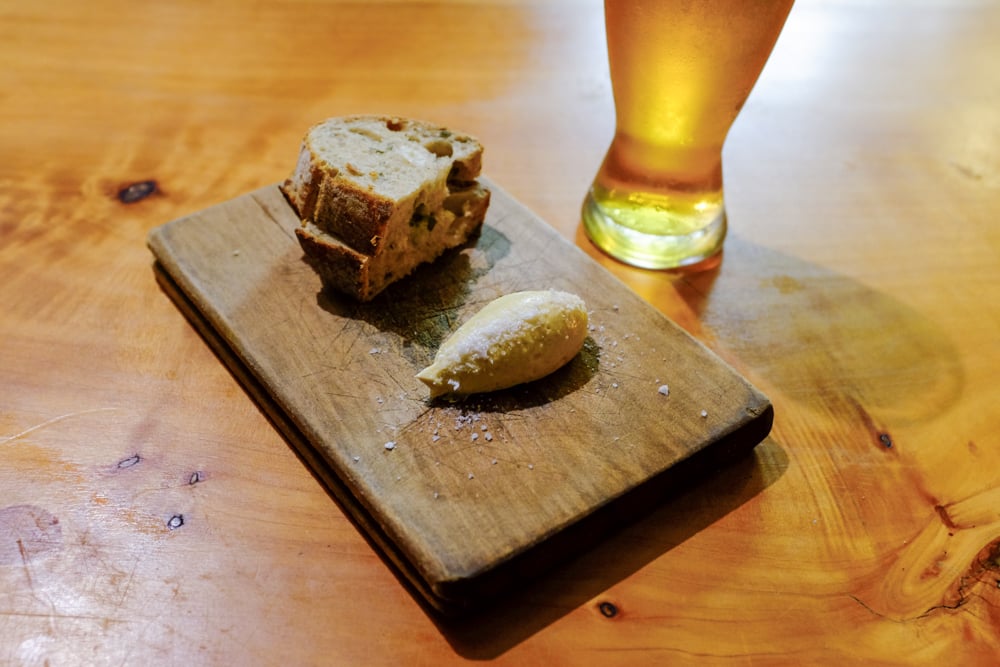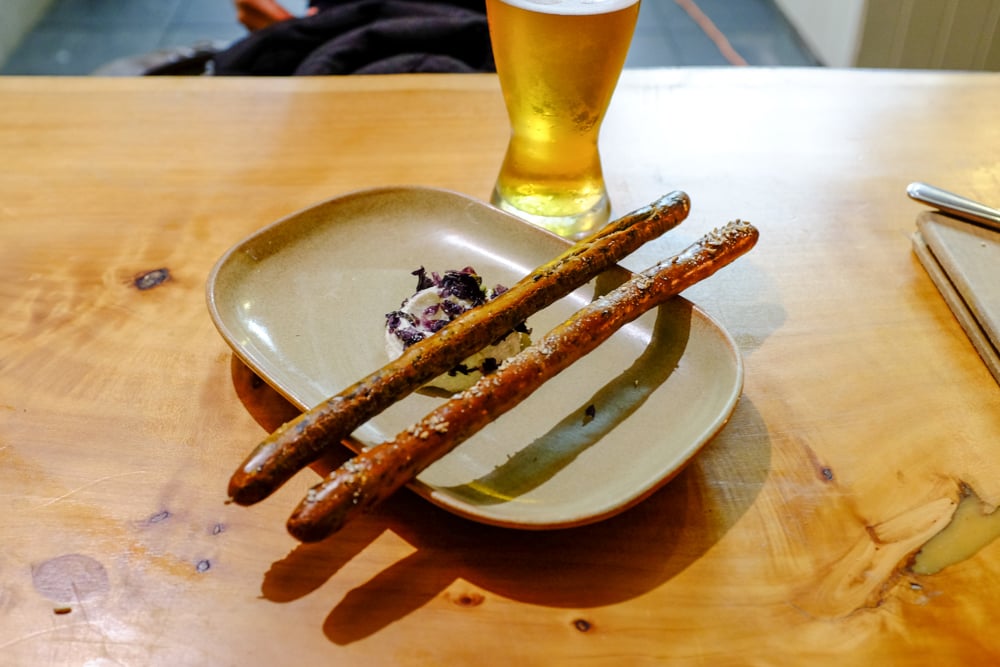 The smoked bottarga with rye pretzel was a great start to the meal. Smoky, creamy, briny goodness with bits of wakame seaweed made this a dish we ordered twice.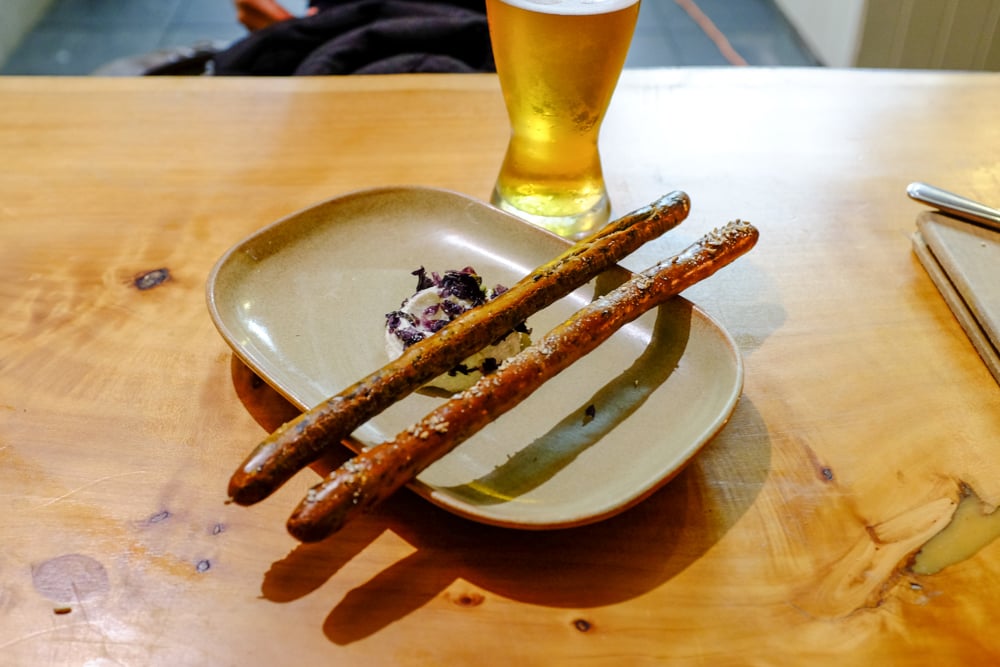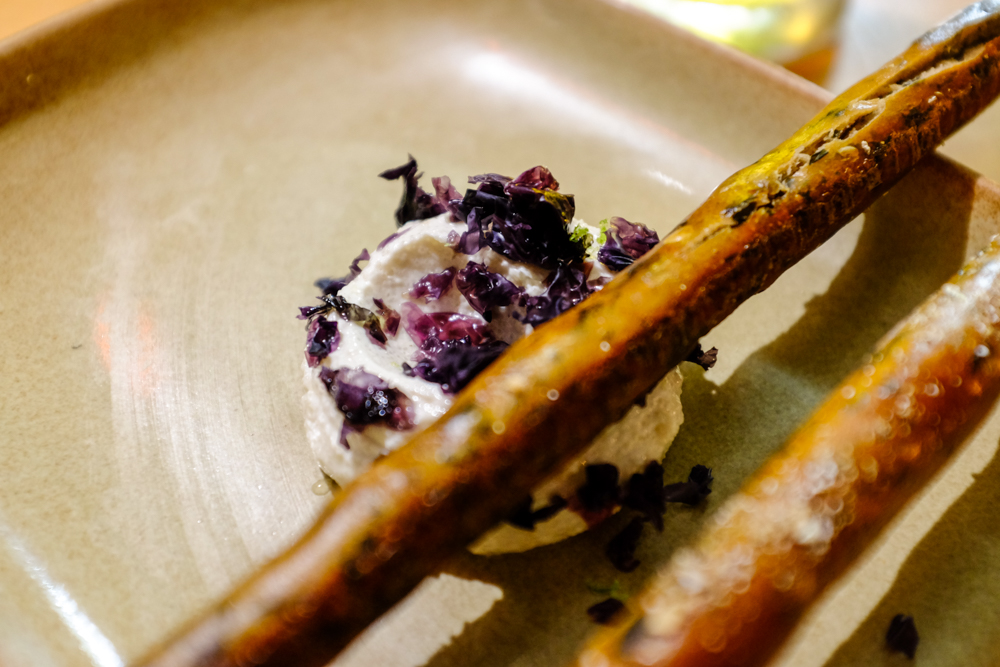 See the bits of wakame?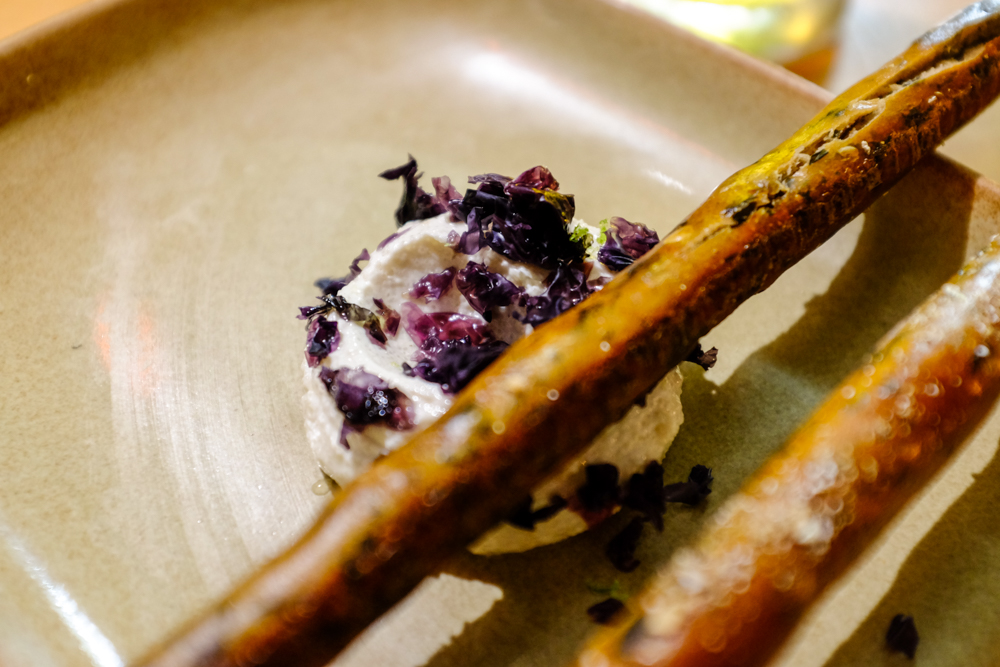 The smoked swordfish (see a trend here?) with nashi pear and foraged fungi. Another spectacular starter and also found on the tasting menu this season.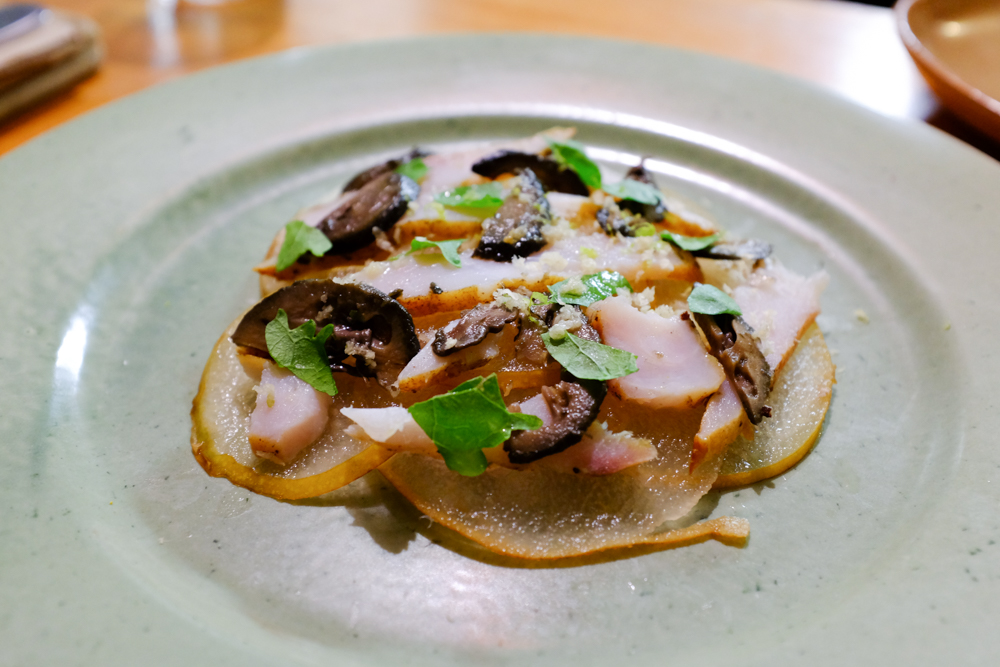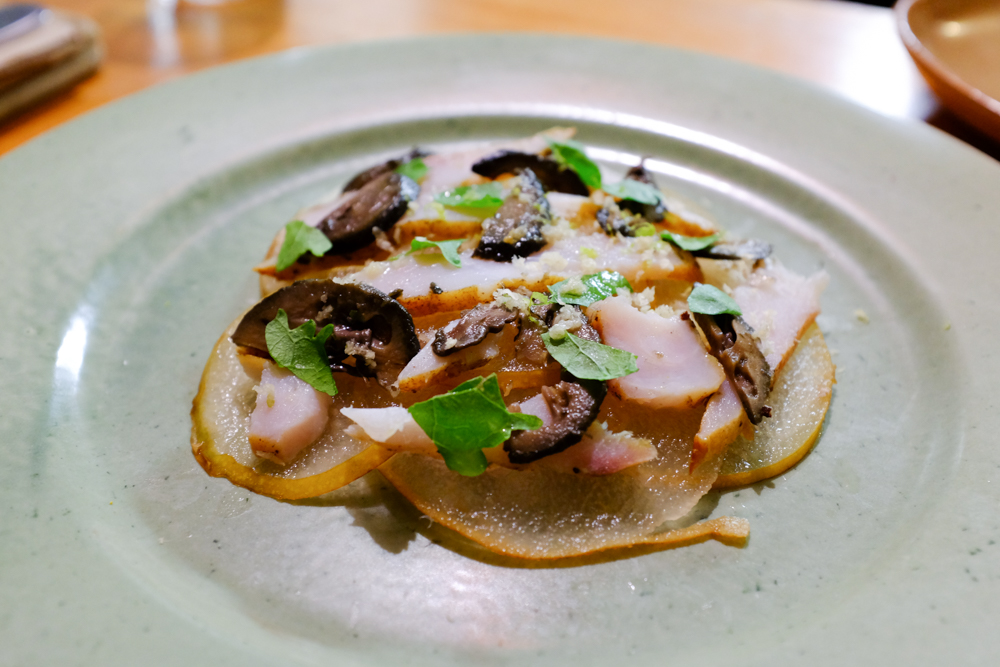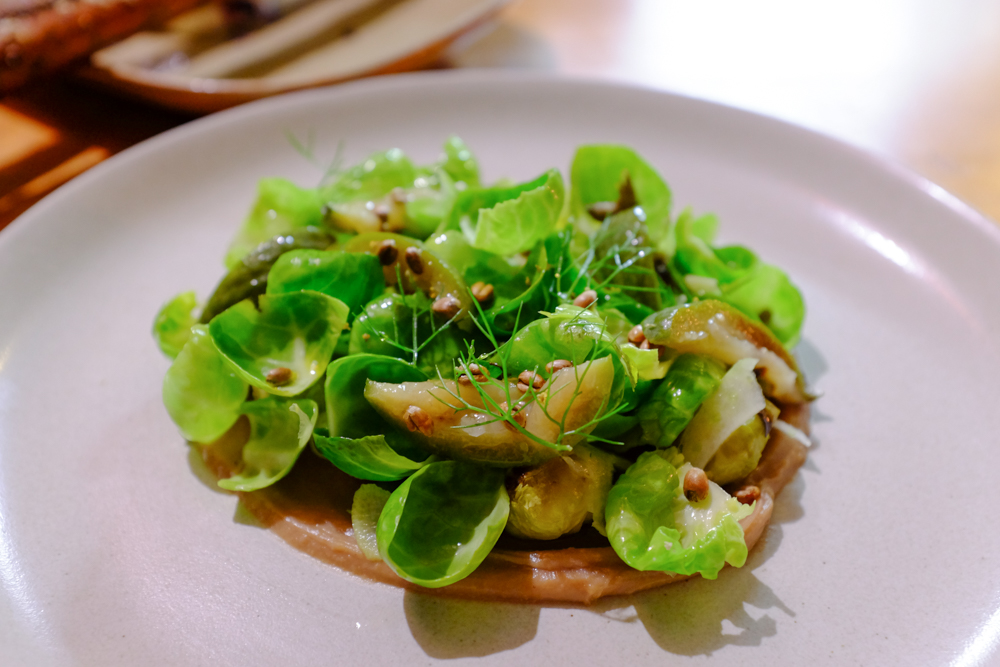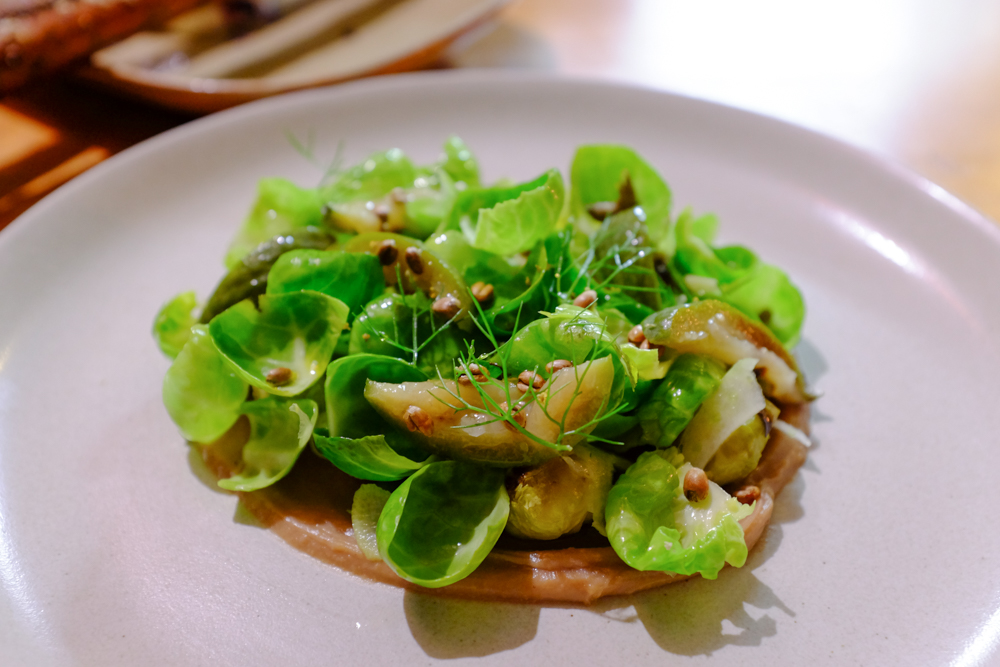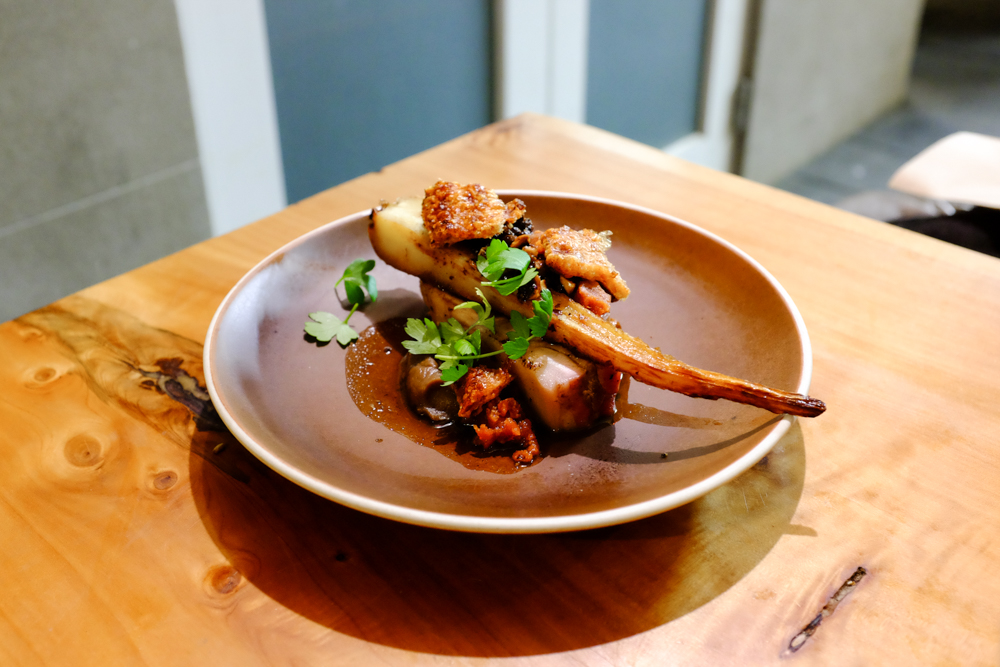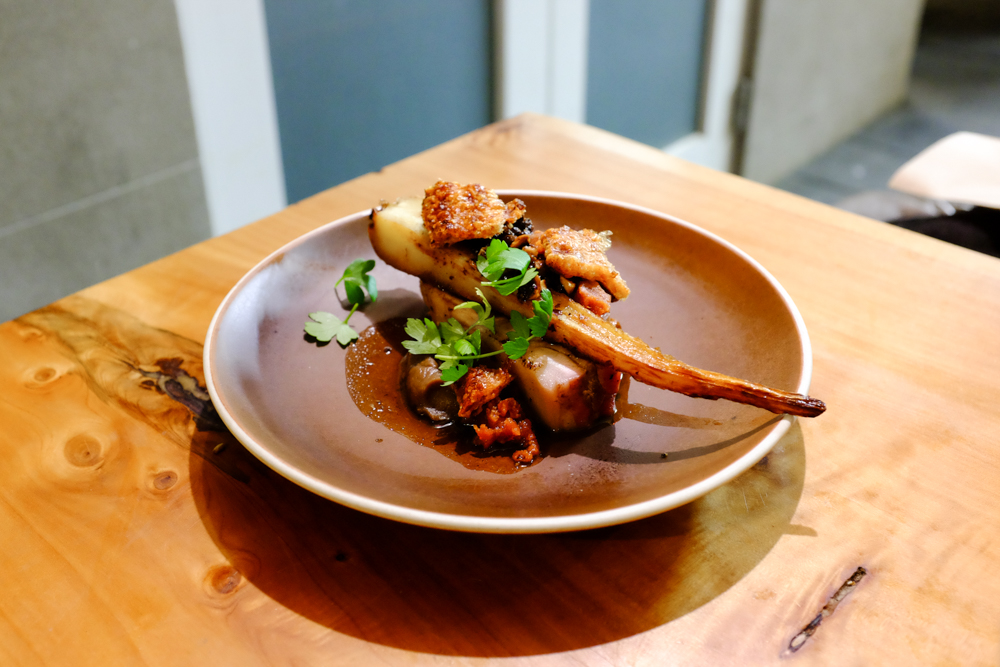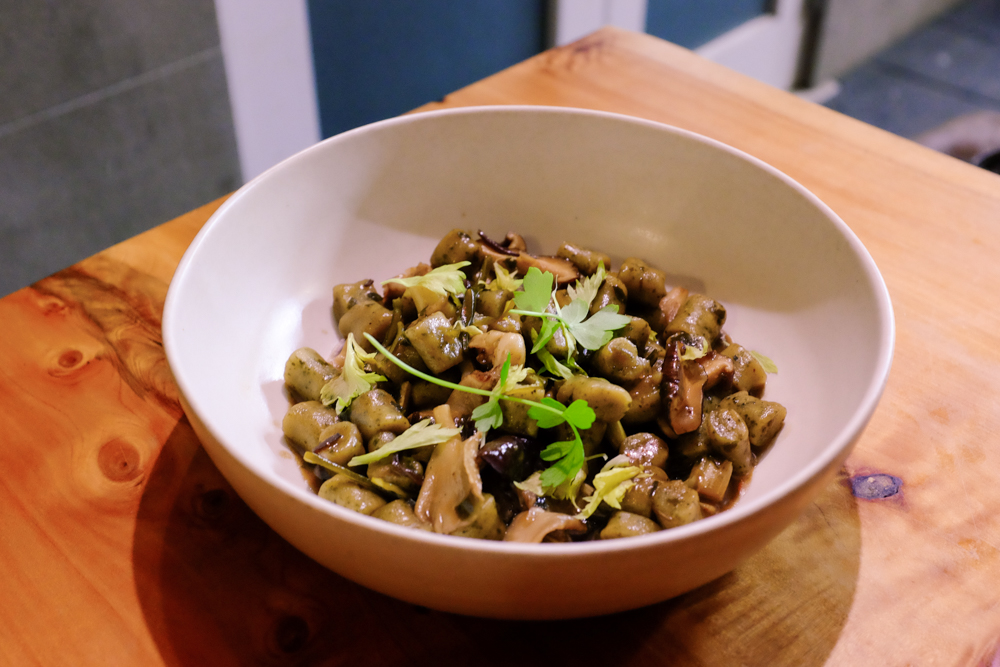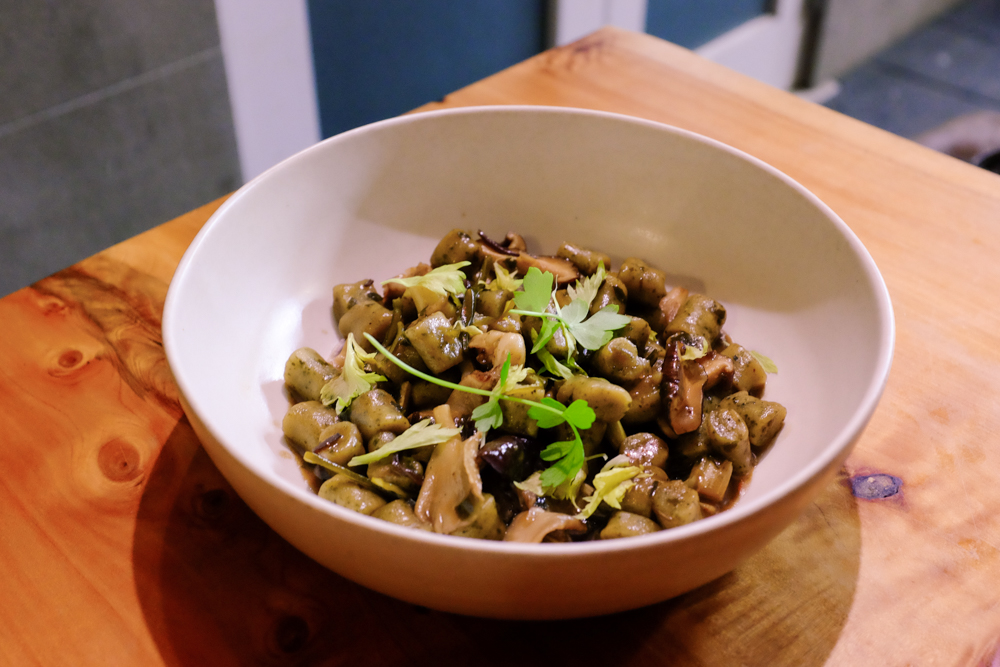 118 Ponsonby Rd・ Ponsonby ・ +64 (09) 378 7979 ・ www.orphanskitchen.co.nz
Uncle Man's
I have been dying to have authentic Malaysian food. I am obsessed with sambal and while I had a taste of Indonesian fare in LA, I never had good Malay eats. Tucked away in the middle of K' Road, Uncle Man's was just a short walk from my second Airbnb and after hiking all day, I wanted something comforting and close to home. Malay food is a supreme mashup of Southeast Asian, Chinese, Indian and the Middle Eastern flavors and techniques.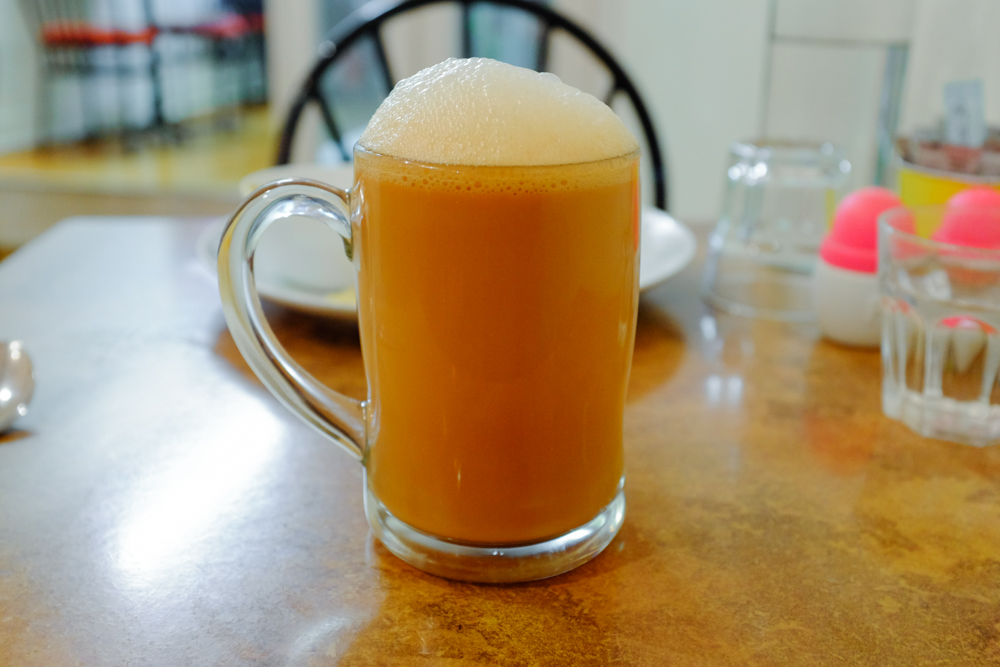 You see that dome of foam? That's the result of this tea being pulled or poured in and out of two aluminum mugs until it has been aerated and incorporated with sweetened milk. This teh tarik ($4 NZD / $2.50 USD) was the perfect way to warm up after getting caught in a sudden rain shower on K' Road.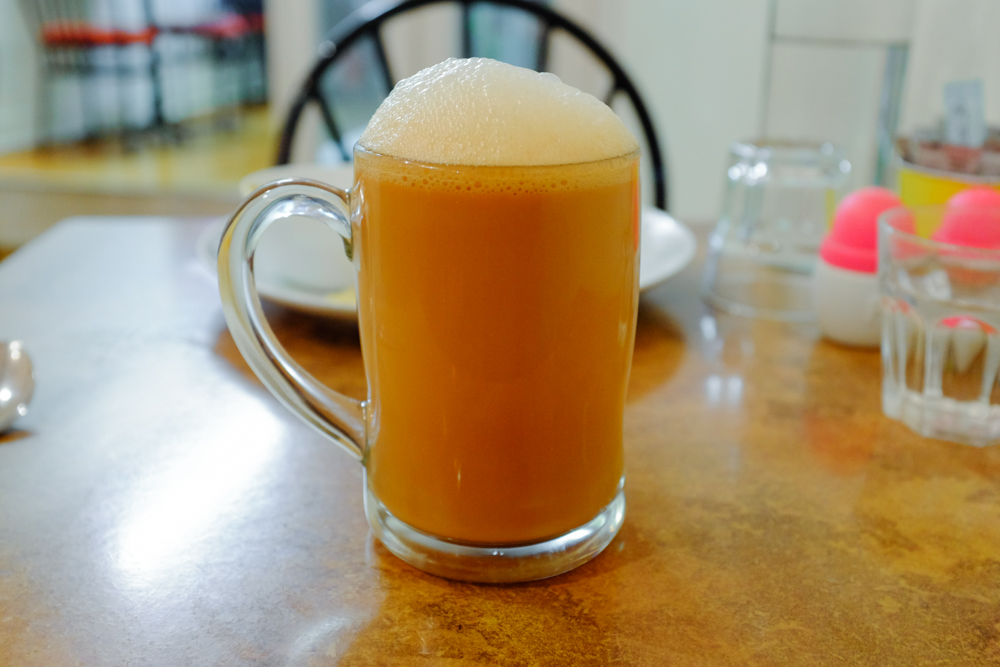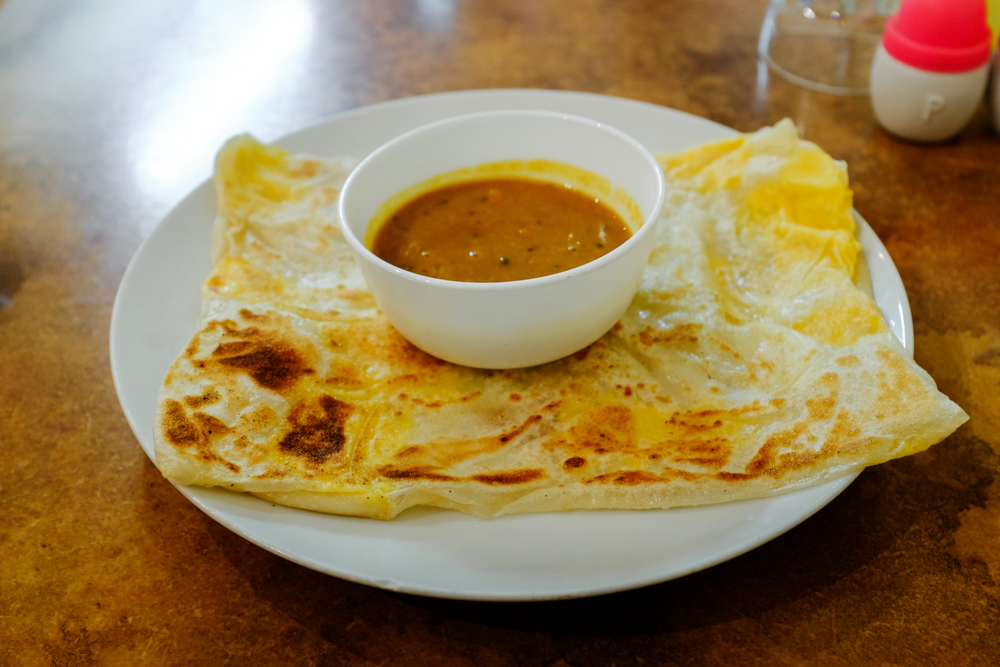 Mmmm light and buttery roti cheese ($8 NZD / $5.50 USD) stuffed with cheese and onions served with a delicious bowl of dhal curry for dipping. I couldn't stop gushing over how delicious this was to my Malay friend back in Hawaii and from the reviews Uncle Man's seems to be the place with the most authentic Malaysian cuisine in Auckland. Save some roti for your main dish, because you'll want to soak up every last bit!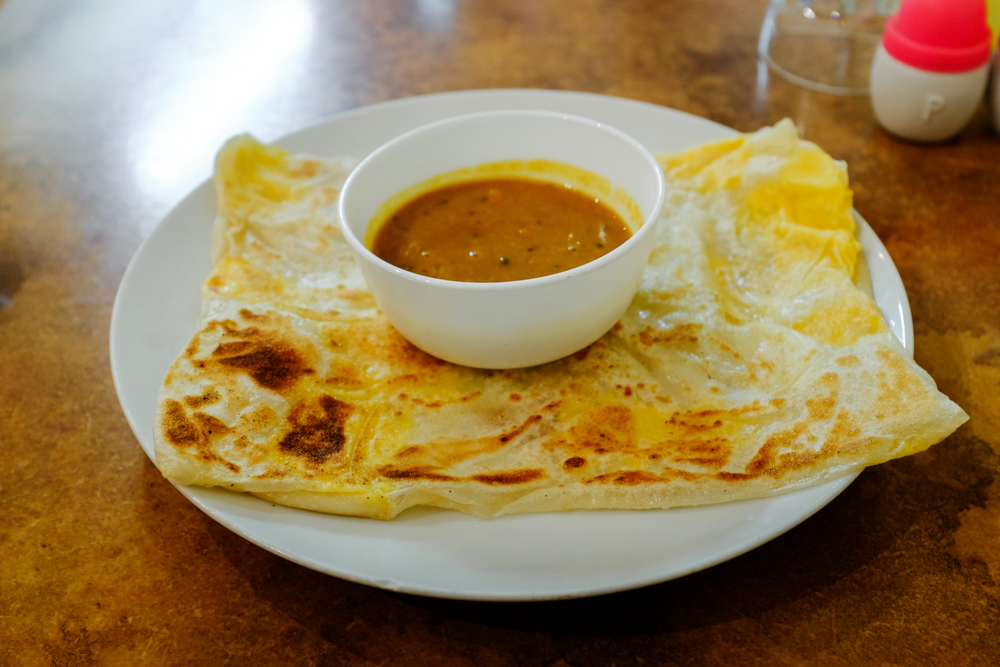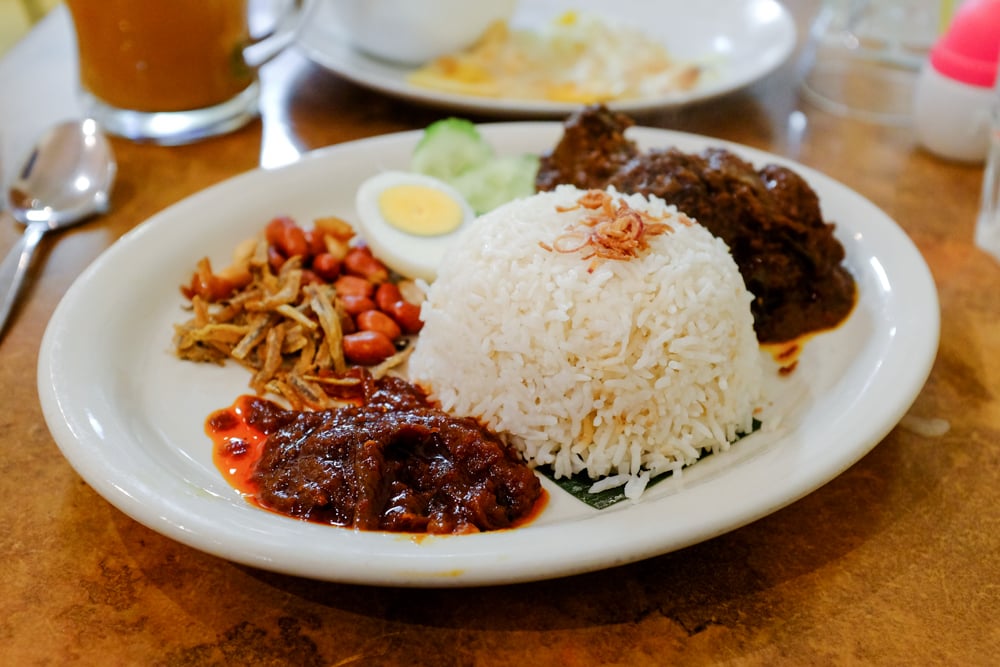 Nasi lemak ($9 NZD / $5.50 USD) is the national dish of Malaysia. The base is the mound of fragrant pandan-coconut rice that is accented with hard-boiled egg, roasted peanuts, fried shallots, fried anchovies, fresh cucumber slices and the all important sambal. From there, you can devour this plate as is (most Malaysians would eat this for breakfast) or you can add on a portion of chicken curry, fried chicken or beef rendang ($4 NZD / $2.50 USD), a stew-type dish simmered for hours to produce fork-tender pieces of beef, like I did.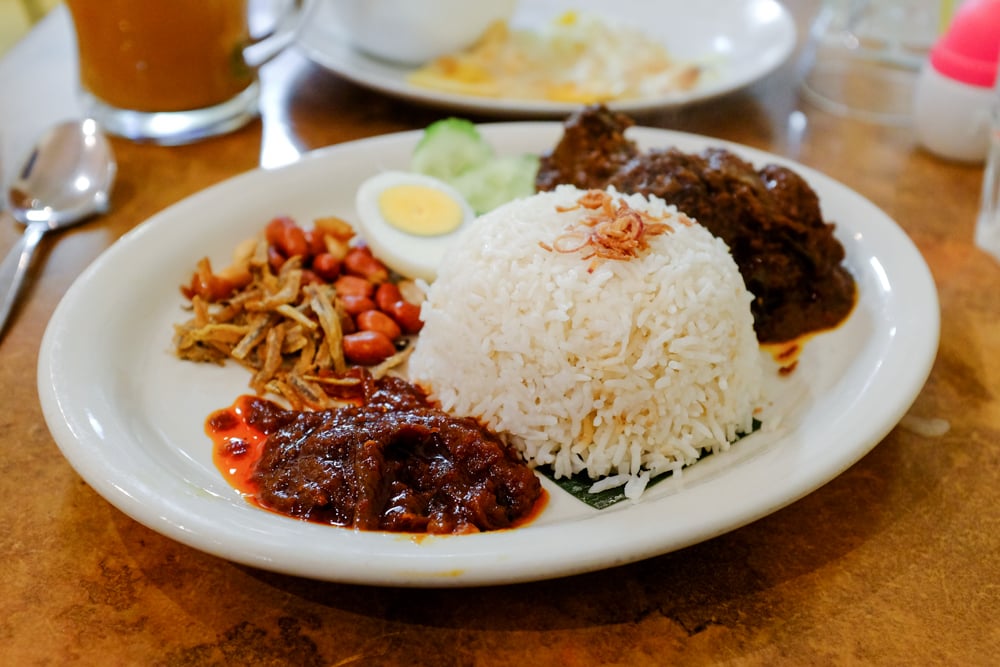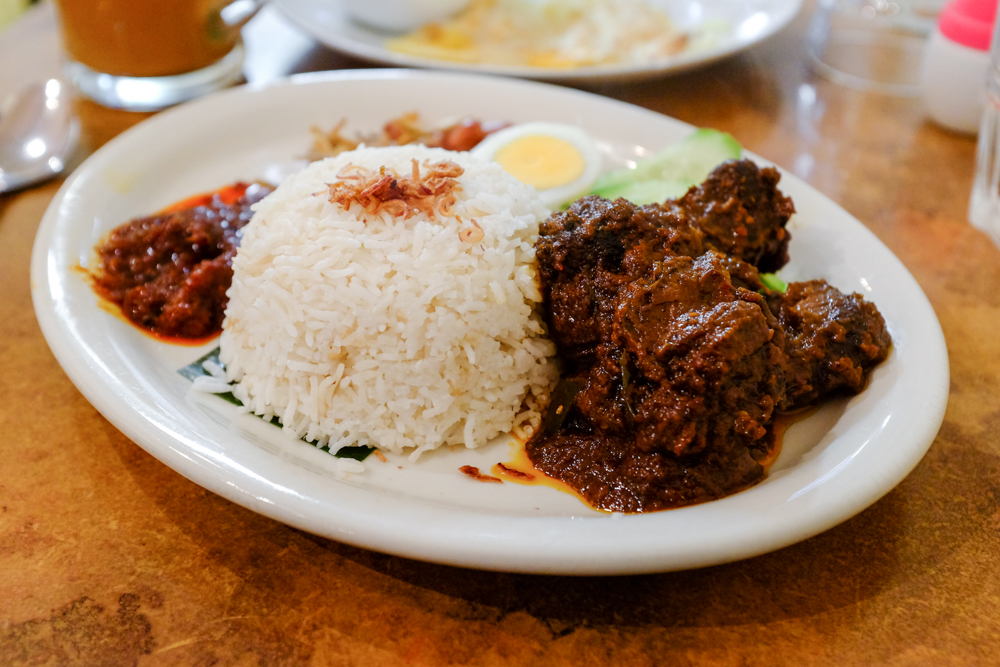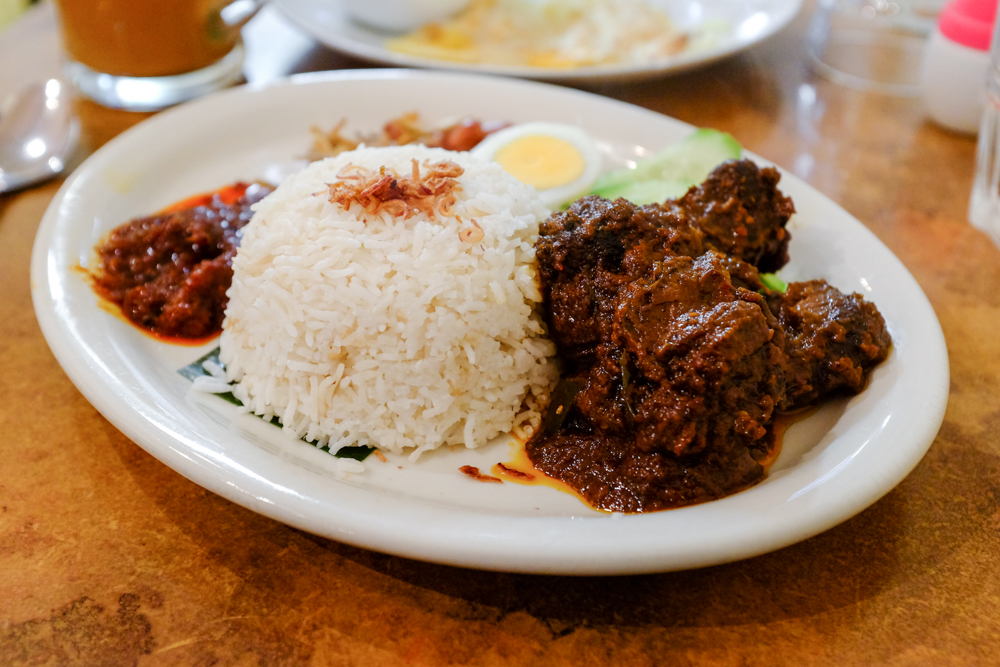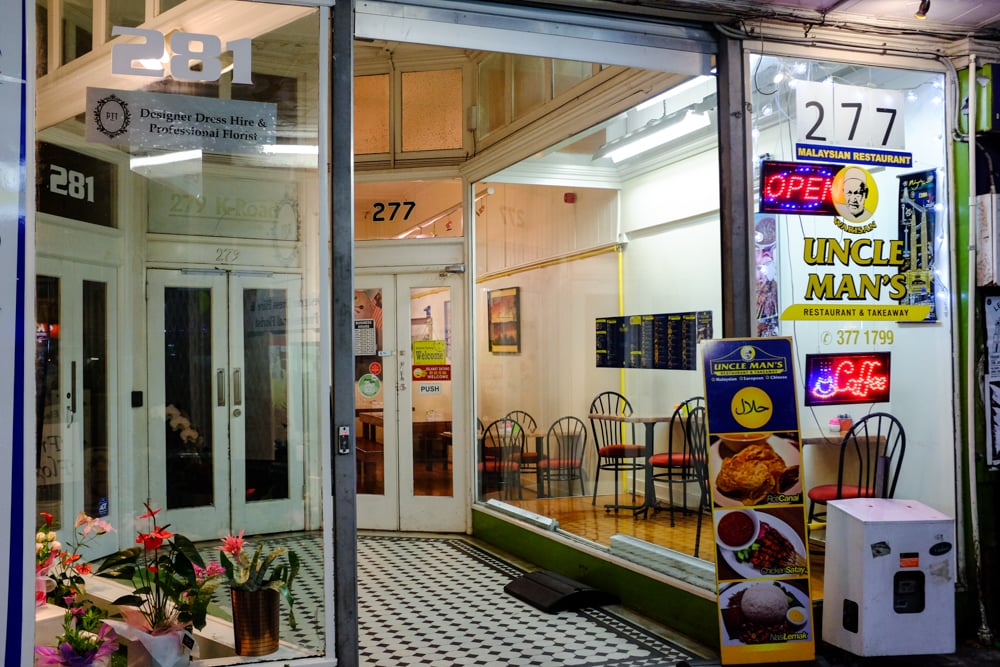 Don't let Google Maps fool you, Uncle Man's is actually on the opposite side of Karangahape Rd than what is shown online. It took me 15 minutes to finally locate the shop, but I'm glad I made sure to find it.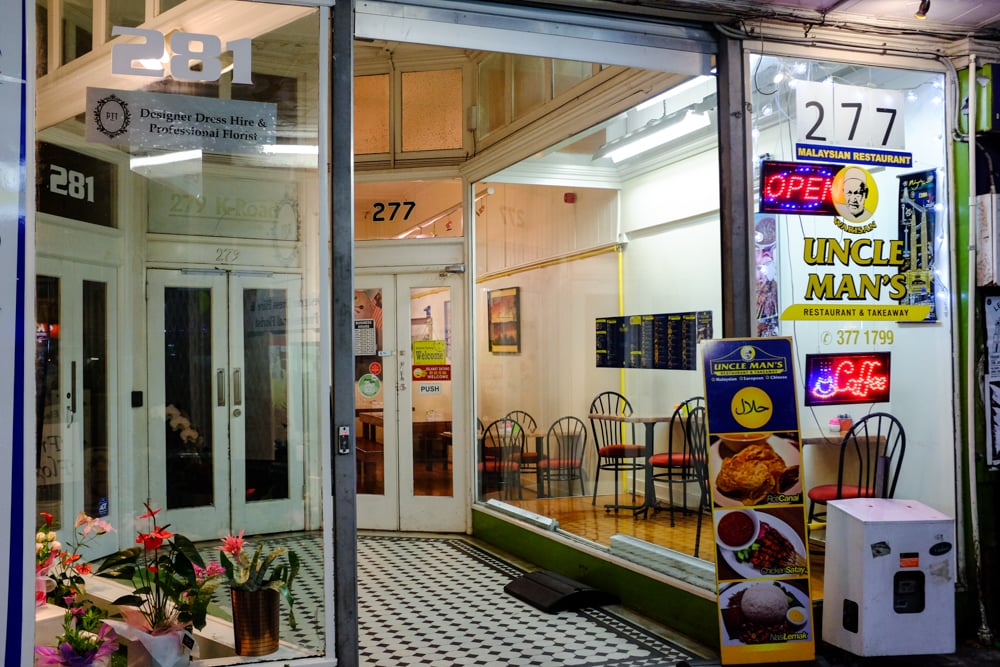 277 Karangahape Road ・ K' Road ・ +64 (09) 377 1799
TAKEAWAY
Betsia
If you know about the Halal Guys in New York, then you'll be very familiar with the type of food served at Betsia. The name caught my eye because it looked like Bestia, one of my favorite spots in Los Angeles. Betsia is a local restaurant chain in Auckland that serves Halal food like beef, lamb and chicken plates, falafel and strangely enough, burgers. Halal most commonly refers to food and drink that's permissible for Muslims under Islamic Shariʻah law. I found it to be a great option for takeaway when you just don't want to deal with dining out because thank goodness for online ordering!
199 Symonds Street ・ Eden Terrace ・ +64 (09) 307 0107 ・ http://www.betsia.co.nz/
9 City Road ・ CBD ・ +64 (09) 366 7691
Eden Noodles
Ranked as one of the top restaurants in the Auckland area, this little shop has lines out the door nightly and even sold out of noodles by the time I arrived at 6:15 p.m.. If the soft, supple dumplings (made to order) are any indication of the rest of the menu, then Eden Noodles is worth the trip into the suburbs. It's located along a major bus route next to what is probably the only Target store in New Zealand. Although they have seating, it's very limited and being a solo diner, I decided to take away…on the bus. At least the bump ride home agitated the sauce, coating every last centimeter of dumpling!
105 Dominion Rd・ Mount Eden ・ +64 (09) 630 1899