Kevin Hanney's Chopchop Rotisserie opens in Waikiki
A new concept in a new hood for fans of 12th Avenue Grill and Koko Head Cafe
Without much fanfare, Kevin Hanney and his wife Denise Luke opened the doors to Chopchop Rotisserie, their third restaurant, on Monday night. It's not on 12th Avenue. It's not on Koko Head Avenue. It ain't even in Kaimuki — it's on densely populated Hobron Lane in Waikiki. An unlikely place for Hanney, who has strong roots in the neighboring hood in the hills, but you best believe this place was packed when I arrived at dinner time.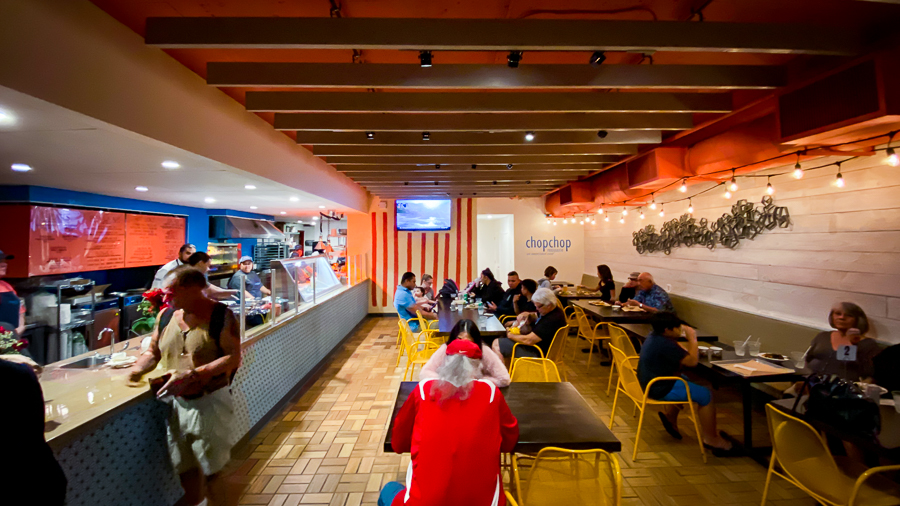 Supposedly the density of this area rivals that of Singapore (Read: plenty of hungry residents eager to check it out). Parking might be a hassle if you don't live within walking distance, but I am often lucky enough to find a metered stall on Hobron where it is currently $3 an hour. Public parking at Villa at Eaton Square is listed at $2.50 per 30 minutes or you can pay a $10 flat rate. Thankfully the service at Chopchop is quick and super casual — order at the counter, get a number and wait for your food. Seating is open, but you cannot bring alcohol outside.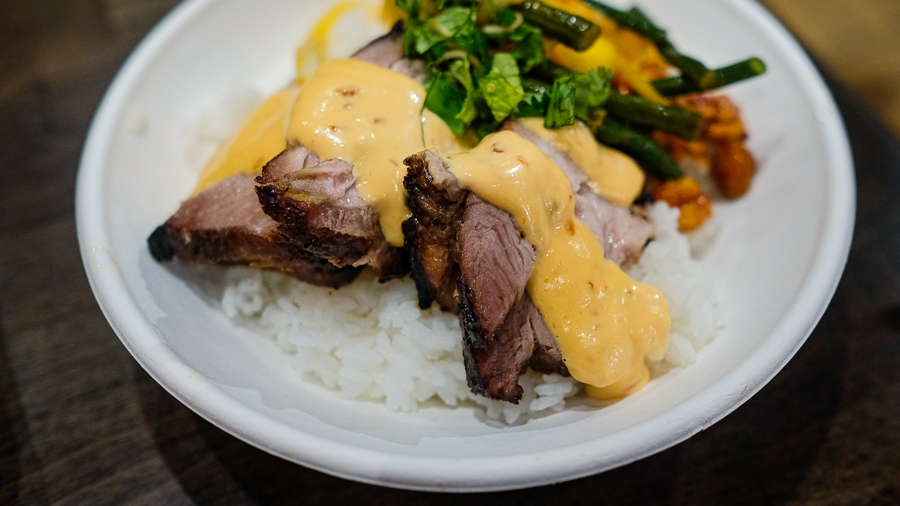 Choose either a plate or bowl with your roasted main. Choices include chicken with pineapple chimichurri ($13/$11), roasted beef short ribs with hoisin barbecue sauce ($15/$13), miso pork with chili-miso mayo ($13/$11), brussels sprouts with Thai vinaigrette ($11/$9), or cauliflower with smoky vinaigrette ($11/$9). Plates come with rice or drippings potatoes and a side salad while bowls come with rice, pickled veggies and kim chee peanuts.
Pita wraps are another option but come preset with various combinations of proteins and vegetables and are $9 to $13.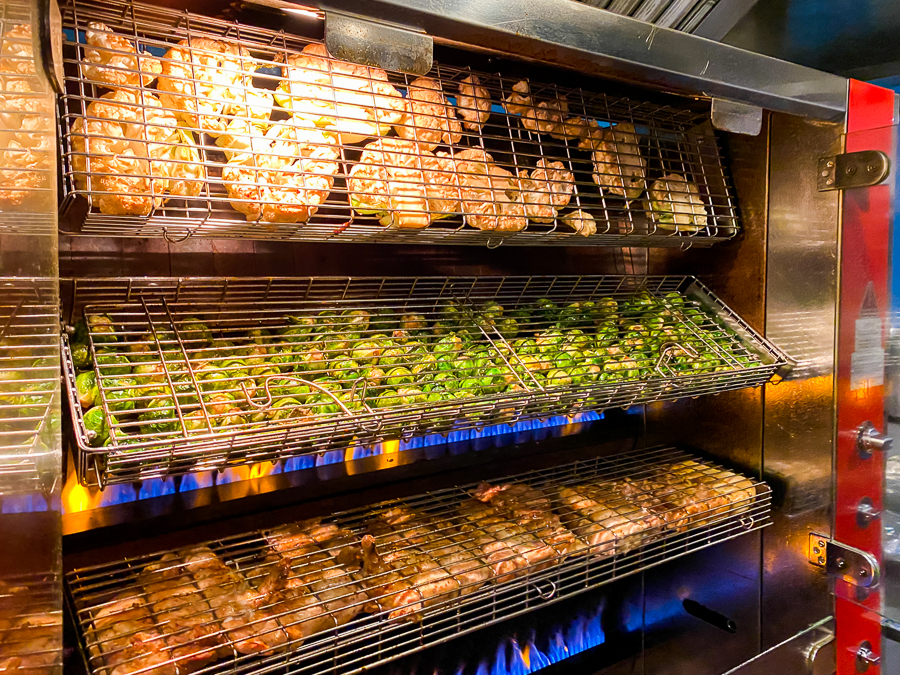 All of the mains are roasted in a multi-layer rotisserie oven that's jamming all night long. Vegetables are kept near the top so they stay vegetarian while meats take up the lower rows, allowing their drippings to bless each rack on the way down to a large tray of fingerling potatoes. Seeing this oven fully loaded and turning is pretty much live food porn.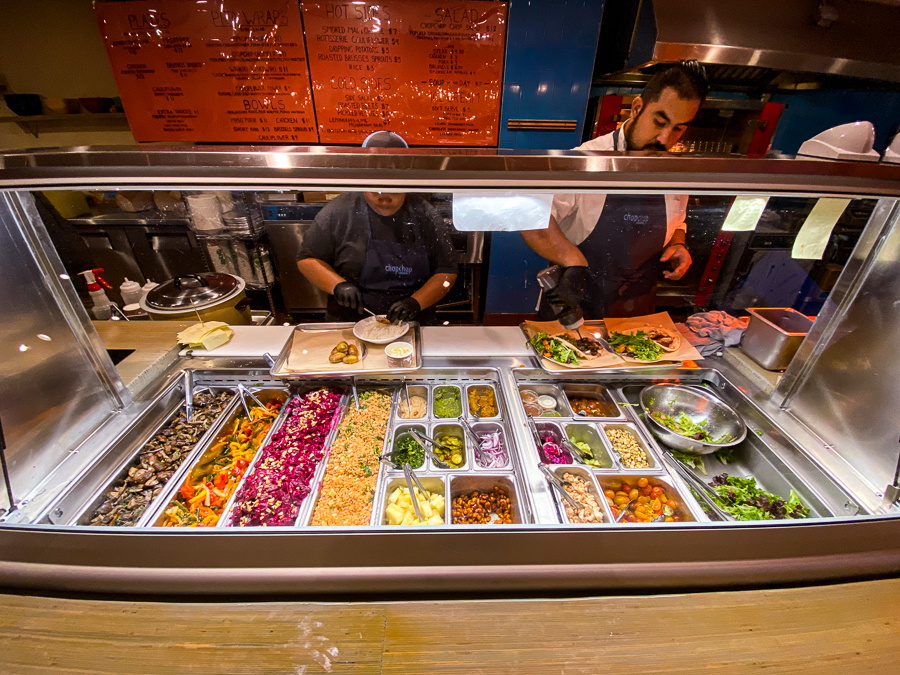 The beef short ribs are a popular choice, five big slices topped with a slick of hoisin barbecue sauce. This has a familiar sweet-savory flavor profile you can't go wrong with. The pork loin is marinated in red miso before being roasted in the oven, leaving a dark, caramelized exterior with a tender center. Sauced with chili-miso mayo, this one has a spicy kick you'll chase after. I haven't tried the chicken yet, but I'm going for it on my next round. The sauces are key and elevate each main beyond just rotisserie this or that. Extra sauce is $1 more.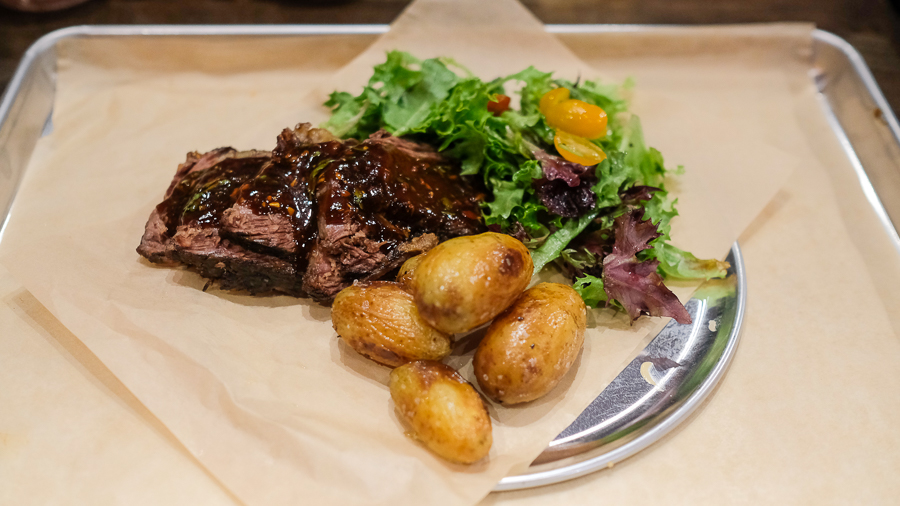 Sides come in warm and cold options. Warm choices range from the potatoes roasted in drippings, brussels sprouts and cauliflower to 12th Avenue's signature smoked pecorino mac and cheese. Cold options are more exciting, especially the bright lemongrass mushroom salad and a refreshing li hing lemon herbed corn and quinoa salad. The pickled veggies included on the bowls are a mix of sweet peppers, long beans and carrots in a gochujang sesame sauce. The crunch factor is huge and very much appreciated.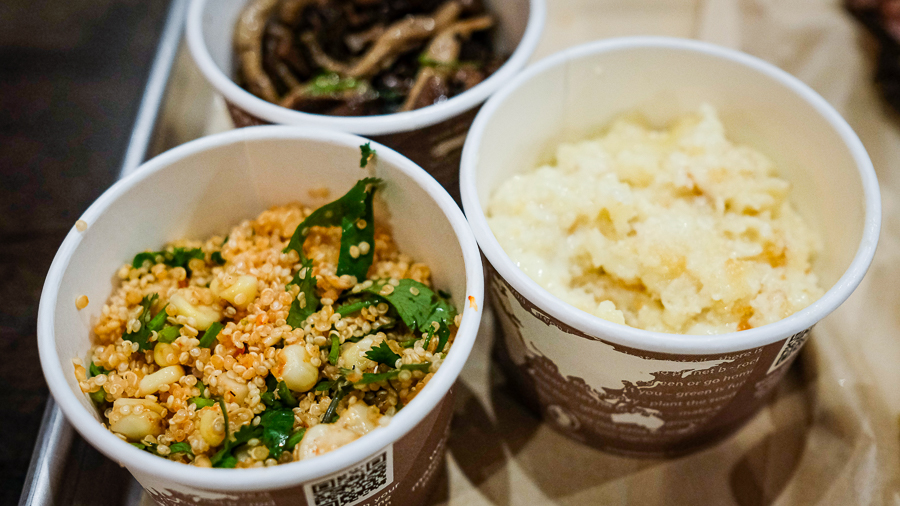 I'm willing to give the potatoes another chance because they were cooked perfectly, but lacked the oomph I was expecting from the rotisserie drippings.
The space, near Food Pantry and Kulu Kulu Cake, was home to Da Smoke House Bar and Pub since 1978. Operating 12th Avenue Grill and Koko Head Cafe taught Hanney and Luke that opening another full-service, sit-down restaurant in the current dining landscape would be extra risky. So they instead opted to go fast-casual and tapped Felix Tai to become the corporate chef for all of their restaurants. Formerly of Polynesian Cultural Center's Pounders Restaurant, Tai's experience and Chinese-Indian-Malaysian upbringing are evident in the eclectic menu.
Open just days, there's still a lot for the Chopchop crew to do before will hit their stride, but the food is solid and early customers happy. I cannot wait to head back for more slow-roasted goodness.
Chopchop Rotisserie
Eaton Square
438 Hobron Lane
Waikiki
425-4268
Daily 5-10 p.m.