Keiki Treat: Graham Cracker Houses
Why save "gingerbread" houses for Christmas? Add an edible nest (with eggs!) for an Easter surprise.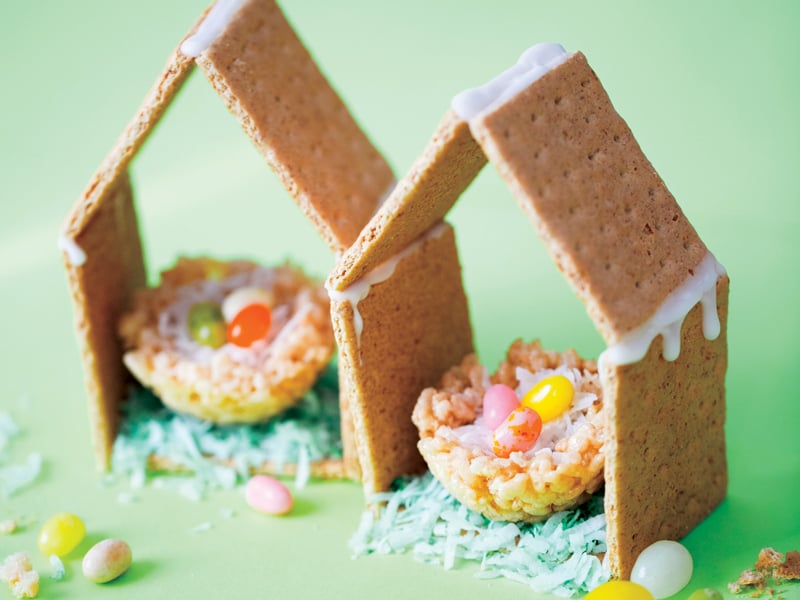 Photo: Karen DB Photography
Ingredients
Graham crackers held together with royal icing—1/2 cup powdered sugar mixed with a teaspoon each of milk and corn syrup
Coconut shreds mixed with green food coloring
Rice Krispie treat nests
Jelly beans
Remember: Royal icing needs more time to dry in our humid weather. Twenty-four hours gave our houses a firm finish.
Tip: We found demitasse or espresso cups were the perfect molds for these tiny nests.
---
Want more Easter fun? Find egg dyeing ideas, crafts and a full list of activities and egg hunts in our Easter Corner.