HONOLULU Family Easter Craft: Mini Egg Planters
These tiny planters are eco-friendly and fun to make.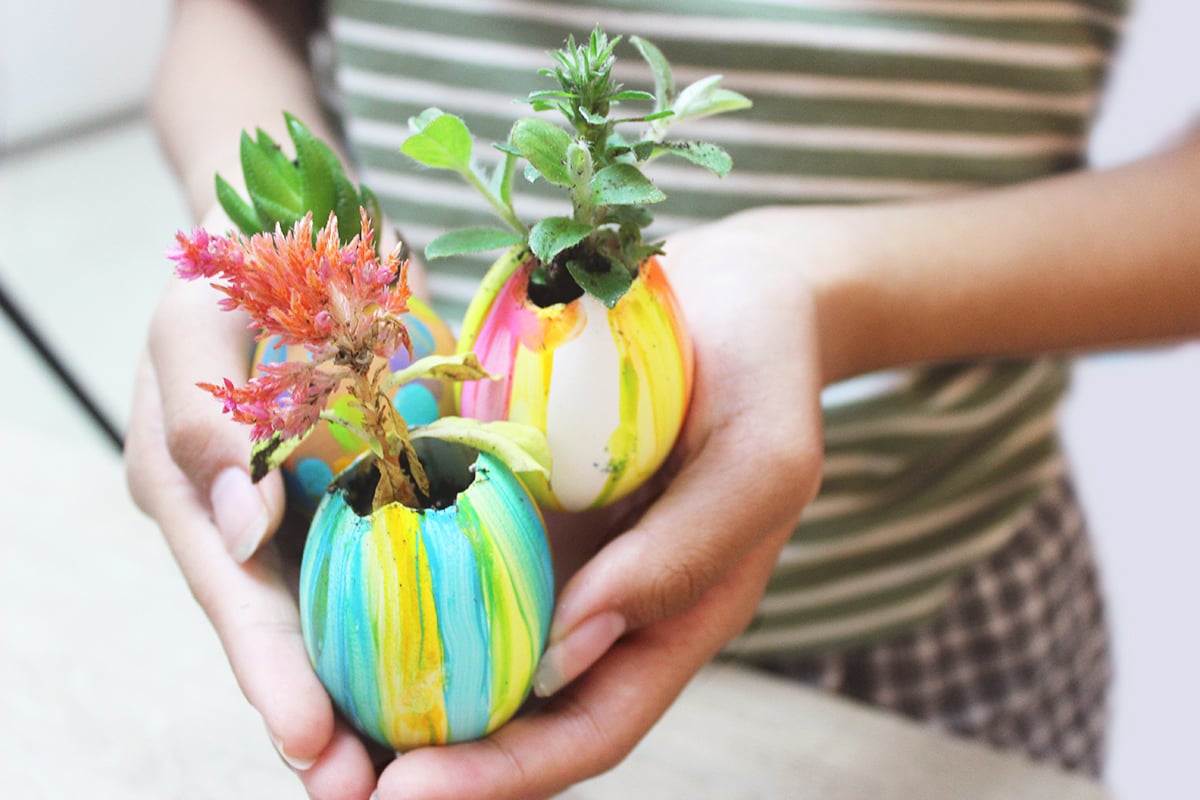 Don't throw away your colored Easter eggs! Here's a fun and eco-friendly way to recycle those eggs into pretty mini planters that's sure to help your garden grow.
Materials:
Egg shells with a hole at the top (big enough to fit a small plant)
Acrylic paint
Paint brushes
Water
Soil
Small plants or seeds
Instructions:
Paint your design of choice onto the egg. Pretty it up with fun and funky designs to make your garden dazzle.
Let it sit to dry for a few hours, or until they are dry to the touch
Fill emptied-out egg shells half-way with soil.
Add your small plant or seed, then fill the rest of the shell with soil to the top of the egg
Water your new plant and watch it grow.
Bonus: When the plants grow and need repotting, you can use the crushed egg shells as fertilizer.
---
Looking for more Easter Fun? Check our Easter Corner for a roundup of events and activities, at-home craft ideas and even virtual storytimes!