KaSnack Battle Musubi: Don Quijote's one-pound monster
Yesterday, a meatless musubi. Today the weighty question: Do you really want a one-pound musubi?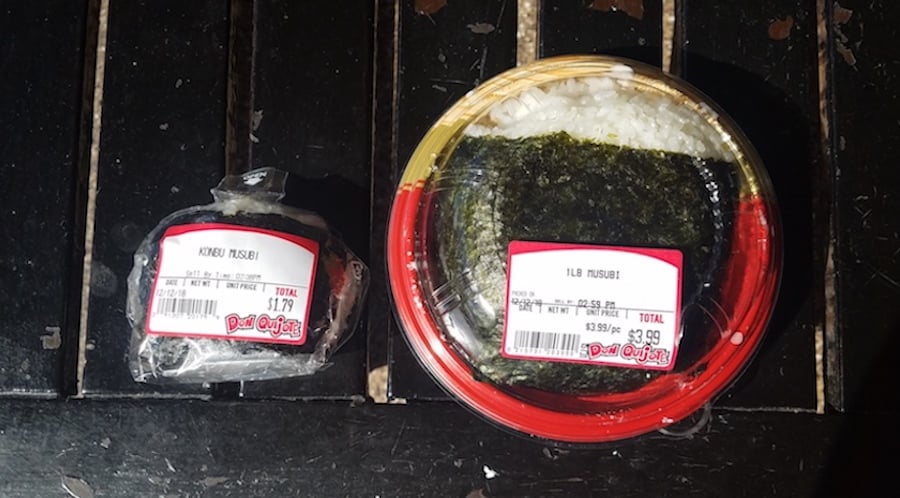 What do you do when two unconventional new musubi show up around town? Put them head to head, of course, to see if either is worthy. Here's the other half of Battle Musubi: 7-Eleven's Tofu and Brown Rice Musubi.
What?
Tucked away in a corner of the hot food counter at Don Quixote is a new one-pound musubi filled with tuna, chicken and konbu seaweed.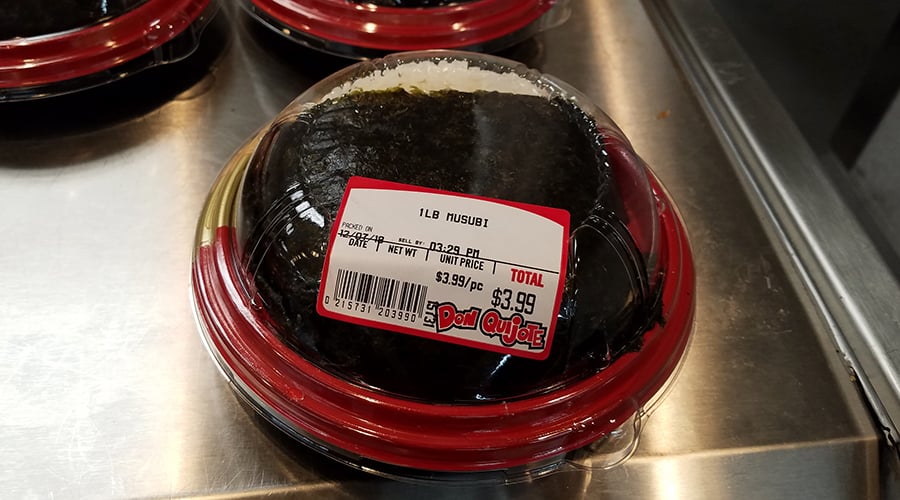 Every single thing you need to know
At the height of holiday season, every day seems to require previously unknown levels of stamina. Despite our best efforts, there will be days when even finding time to eat becomes a challenge. This is where the musubi hero steps in.
At a purported one pound, this musubi fills the rice bowl container it is sold in. Cross-sectioning the monster reveals a layer of creamy, lightly seasoned tuna salad and a generous portion of chopped chicken karaage mixed with slightly pickled julienned konbu. The chicken and konbu produce a delightful synergy that I'm tempted to try to replicate in my own kitchen.
The tuna salad holds its own against the chicken-konbu mix. The rice is nicely cooked and compressed inside its nori sash, much like the sumo wrestler it oddly resembles.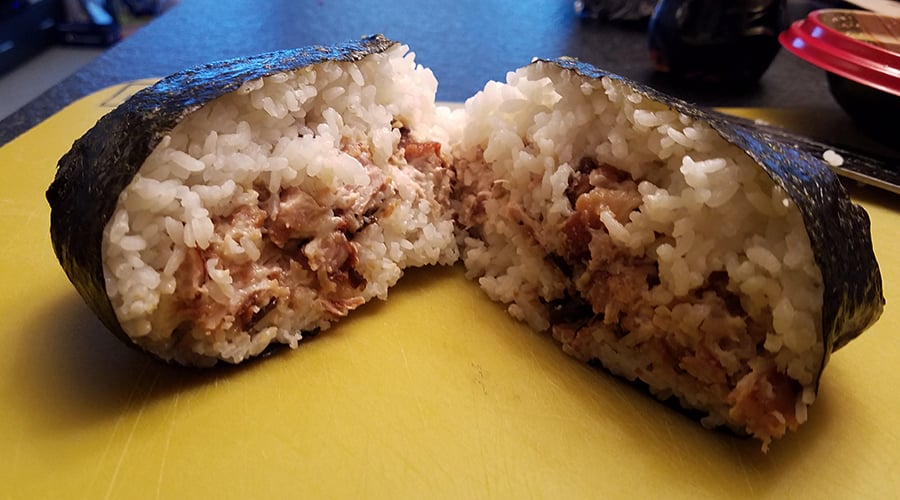 Verdict
At an extremely reasonable $3.99, this tasty one-pound behemoth will help power you through a marathon holiday season day … and then some.
Happy holidays!