Karai Crab reopens in the old Cafe Sistina spot
The seafood restaurant offers some new items and happy hour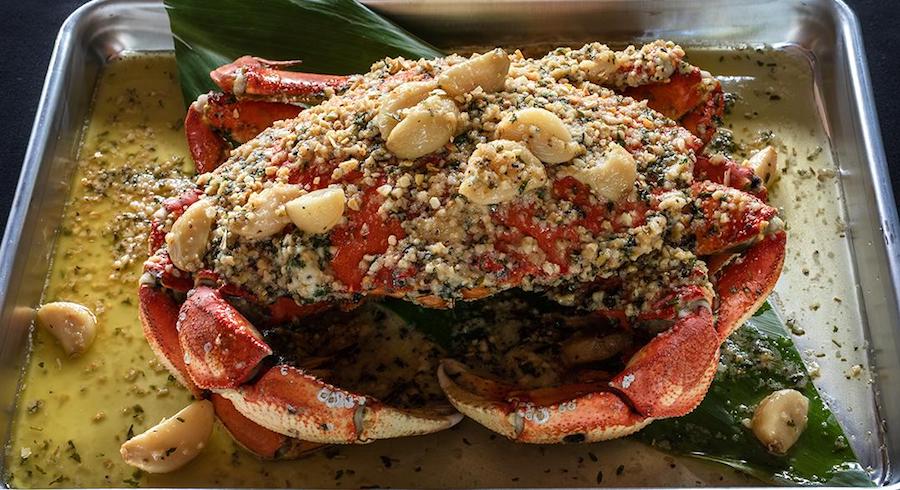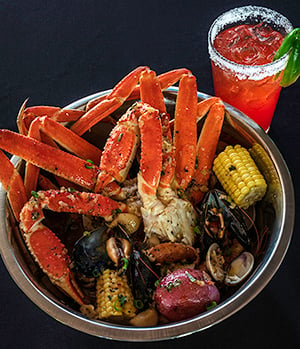 Karai Crab, the popular crab boil restaurant adjacent to The Willows since 2012, reopens today in the former Cafe Sistina space on King Street. The new location is 2,700 square feet — twice the size of the old location — and will have a full bar and expanded menu.
AND, even better, now that they have a full bar, they'll have happy hour from 4 to 6 p.m. daily on food and drinks.
While they will continue to serve customer favorites, like the Cajun-style seafood boil, cioppino, and miso-sake clams, they've revamped the menu to reflect the new space. Karai Crab will introduce a seafood pan roast, which is basically a creamy seafood stew — if you're a Las Vegas regular, you know about this legendary Louisiana dish served at the Palace Station. Other new items include seafood pasta, vegetarian pasta, garlic fried rice, honey garlic chicken wings, raw oyster shooters, shrimp and grits, ahi poke, and a housemade mason jar dessert of the day. They'll also have a special called "The Kraken," named after the legendary sea monster, which will be their version of a clam bake-style feast to feed four to six people.
The Willows closed in December 2018, and from there, Karai Crab started looking for a new home. They closed the Hausten location last month, and now seafood lovers can find them on the first floor of the Interstate Building at 1314 S. King St. The new space gave the restaurant an opportunity to rebrand, so you'll find they have a new logo and a super cute interior with clever, instagrammable sayings on the wall murals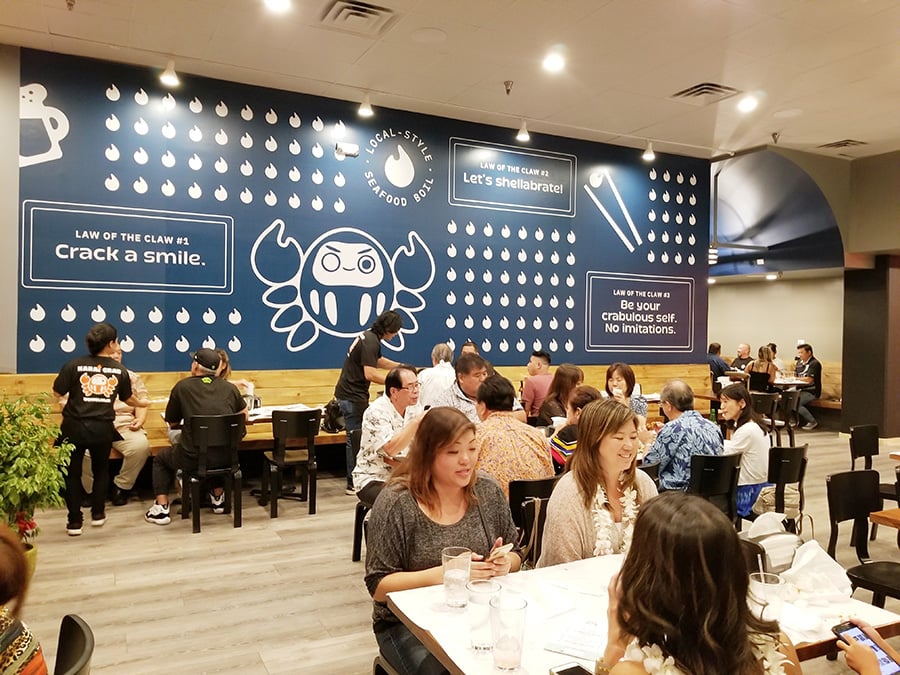 Bookmark this post so you can use it as a cheat sheet to check their hours, because it's not easy to remember: Karai Crab is open Monday through Thursday from 4 to 11 p.m., Friday from 4 p.m. to 1 a.m., Saturday from 5 p.m. to 1 a.m. and Sunday from 5 to 11 p.m. Validated parking is available in the building.
Karai Crab
1314 S. King St.
952-6990