Kamakana ready to shine after 'The Voice'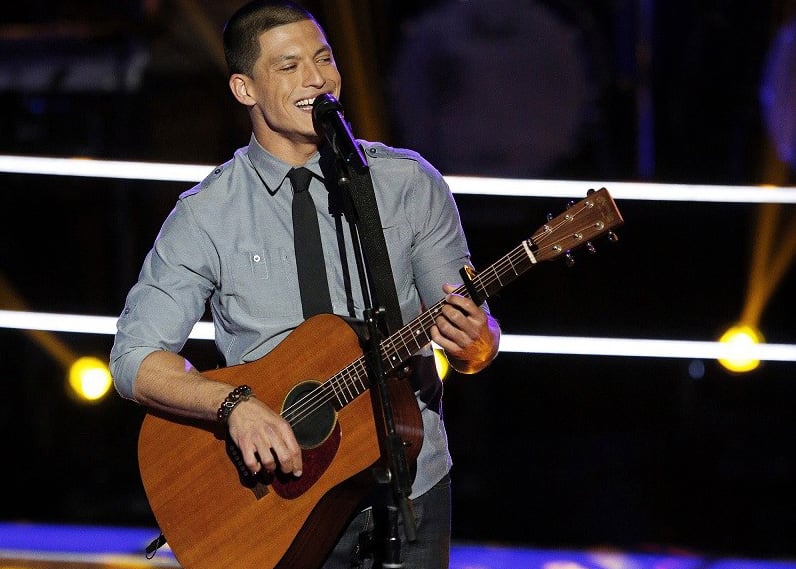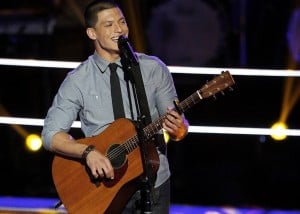 This past Tuesday, Hawaii's Duncan Kamakana performed in the battle rounds of NBC's "The Voice" against the season's top contender, Sarah Simmons. Kamakana and Simmons of Team Adam gave stellar performances singing Lady Antebellum's "Wanted You More," but it was Simmons who won over coach Adam Levine and moved on to the knock-out rounds.
Although Kamakana was ousted from the competition, he at least had the chance to showcase the unique tone and texture of his voice. Earlier in the season, during the blind auditions, viewers were given just a five-second glimpse of his performance. After the show aired, we were able to catch-up with Kamakana for another interview:
What are some things you've learned during your time on "The Voice" that you feel will help your career in the music industry?
I think it's the connections more than anything that will help me moving forward. The relationships created with the other artists, and many of the people we've worked with will be the most meaningful now that my career, as I see it, is really just beginning.
Who do you think will go all the way this season on "The Voice?"
I'd like to think that my battle partner Sarah Simmons will be standing on top when this is all over. It's going to be hard to count out Judith though. I think we have a lot to look forward to from both of them.
What advice do you have for youth in Hawaii who would like to follow in your footsteps and pursue a career in music?
The most important thing is to keep at it, and to be yourself. There are a lot of carbon copy entertainers out there, and it's key to find your own voice. What I tell a lot of people is everyone has an audience somewhere, you just have to find yours. Don't worry about sounding too much like anyone else, in this industry that actually hurts you. Just be you.
Clearly, you have many fans throughout the country – #teamDuncan was definitely trending after your performance Tuesday night. When will your fans in Hawaii get to see you perform again?
I'm back home now getting the band together and making sure that when we hit that stage you see and hear nothing but the best. Keep a look out these next couple weeks for show announcements on duncankamakana.com and on my Facebook fan page at facebook.com/duncankamakana.
Here's another chance to see Duncan Kamakana's battle round duet with Sarah Simmons: