Kakaako street food scene hits 2.0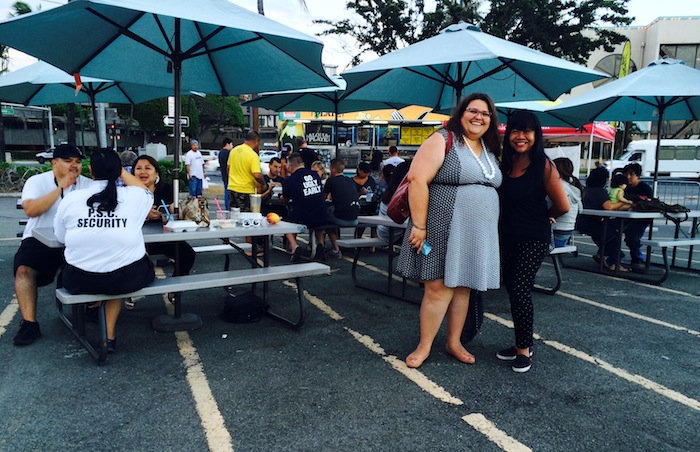 Those tables, tents and food trucks you see at the old Fisherman's Wharf? On Ala Moana just across Ward Warehouse? That's Kakaako's new street food pod.
Not only that, it's a permanent thing, and the start of something much bigger. Those five trucks and tents will rotate every day at lunch and dinner, seven days a week, so the lineup is always changing. And with much of the area being converted to semi-permanent built-out stalls, elevated decks, a bar area, a space for movie nights, a doggie rest area and parking, the rotating lineup of five vendors at a time will triple by late summer. You can find out who'll be there when at makersandtasters.com.
What else? Even bigger news ahead for Eat the Street, already one of the country's largest street food fests: It's doubling in size, and it won't be monthly any more. Here's Poni Askew of Streetgrindz, driver of all these happenings, with details of what's coming.
Streetgrindz Kewalo
1011 Ala Moana Blvd.
Lunch 10am to 3pm
Dinner 5 to 10pm
makersandtasters.com