Kaiseki at Hiroshi Eurasian Tapas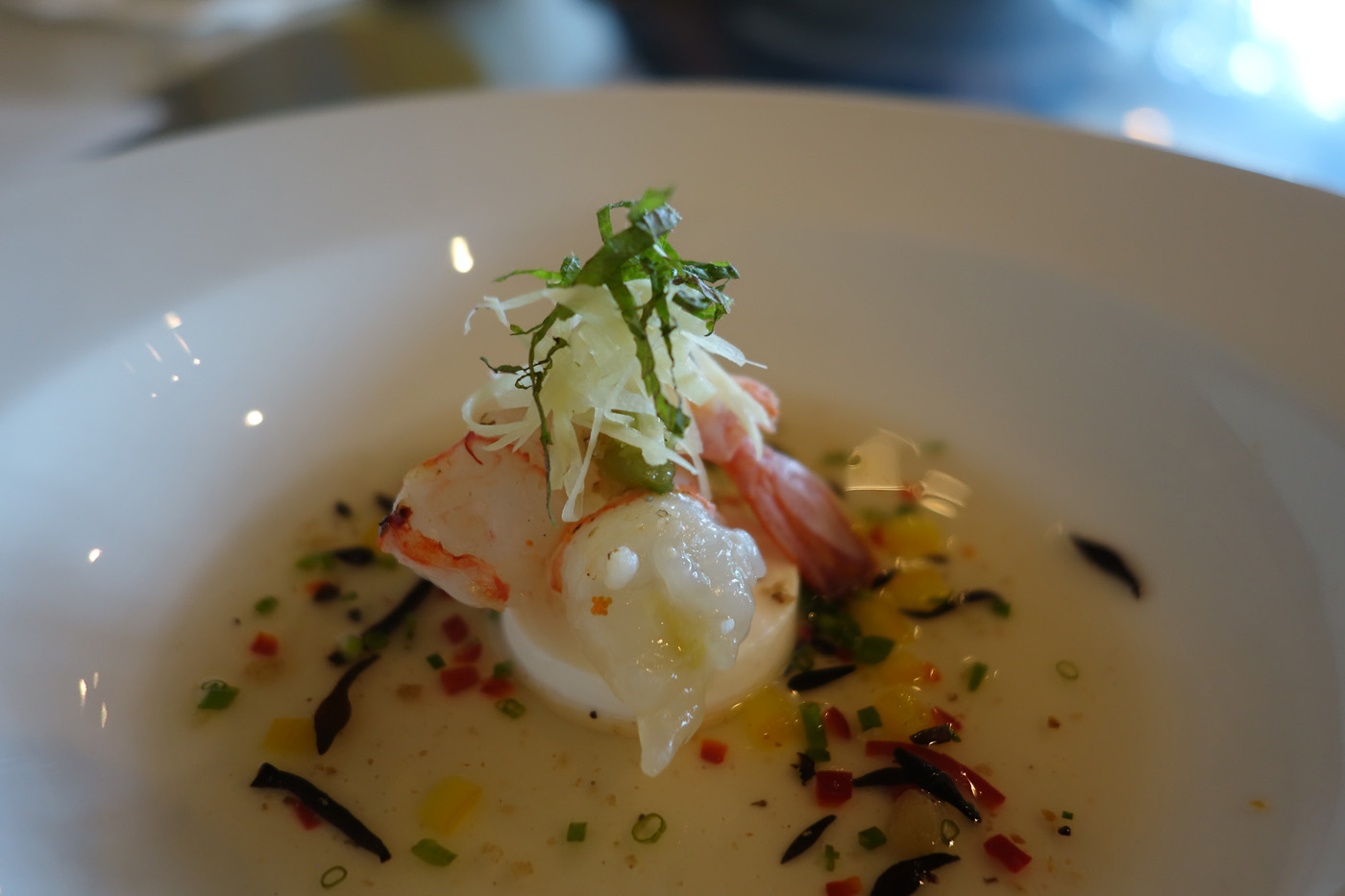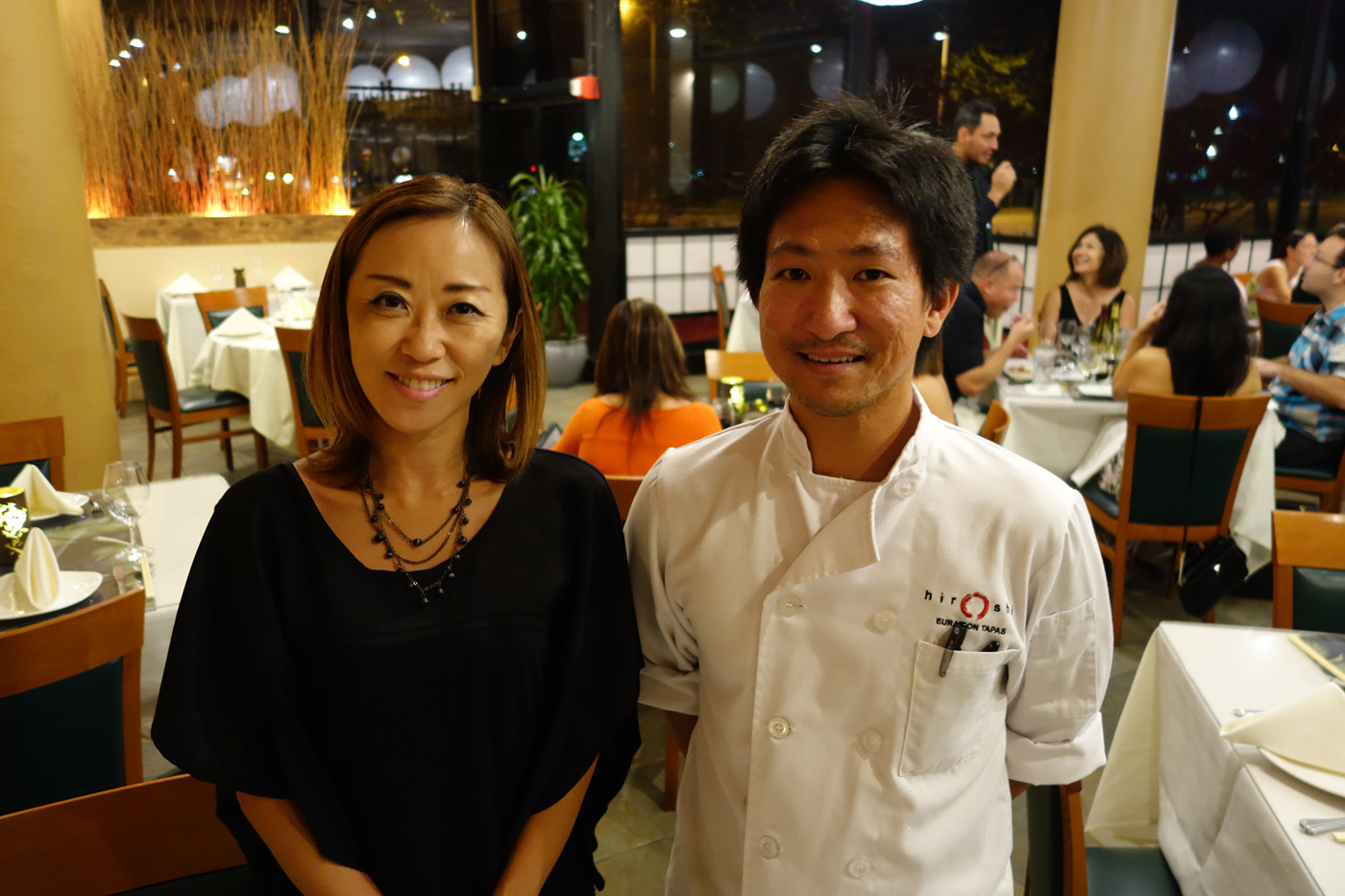 This is purely a food porn post — I had not thought about blogging it, but the photos turned out nice and I wanted to show them off. I recently went to one of the kaiseki dinners at Hiroshi Eurasian Tapas with my Japanese blogger friend Ritsuko Kukonu. It was a "best of" showcase from their Chef's Table series, and she had never been to Hiroshi in her life.
We went in with one huge concern: the fixed menu would have nine courses. If you've done these large tasting menus, you know that by the end, you feel too full to enjoy dessert. Before we even got started, we told our waiter how scared we were at least twice. Chef John Iha came out to let us know that they did some analyzing of their dishes and came up with a portion that would enable customers to have a good sampling of each, but not walk away too full. He pointed to his little 83-year-old grandmother on the next table, who had snarfed up every course. Okay, then. Let's go.
Kaiseki at Hiroshi
Picture 1 of 11
To start: torched Kauai ama ebi (sweet shrimp), just lightly torched to give it a sear. I could have eaten a whole bowl of this, especially with that light Hamakua tomato-hijiki jus, kizami wasabi, Big Island ginger, shiso (I love shiso) and kukui nuts. The yuzu panna cotta pulls everything together.
Another recent meal I had there was an experimental theme called Oodles of Noodles. Since it was their first time, they invited me to try a couple of dishes and go through a practice run. The funny thing was, they didn't realize that setting up a noodle station in the corner would cause the restaurant to become a steam bath, so they had to crack the back door open that night! The crew has figured out what they need to do for the next one on August 8 to be less steamy, but no less interactive.