Kaanapali Fresh: 'Aha'aina O Ka'anapali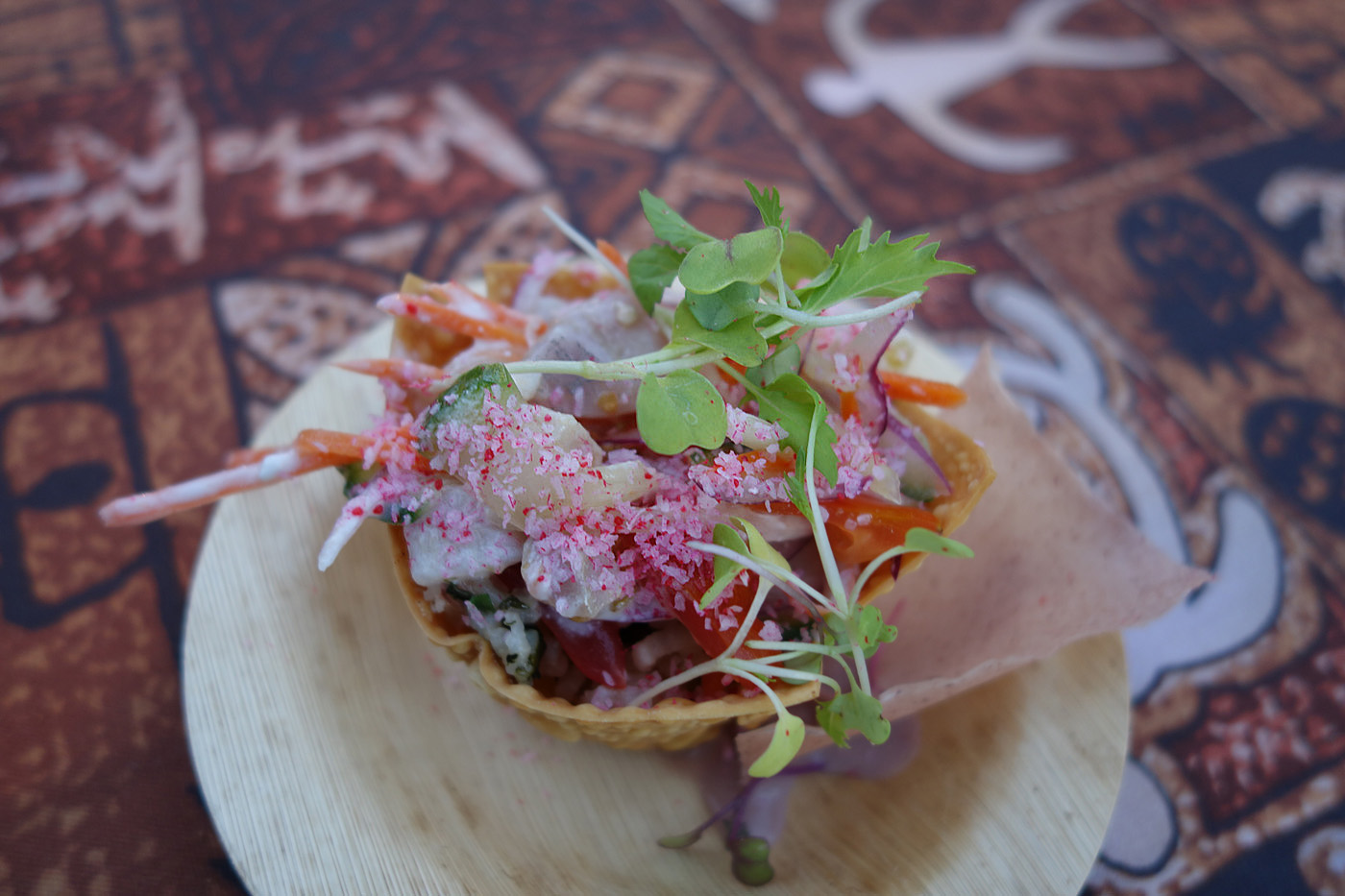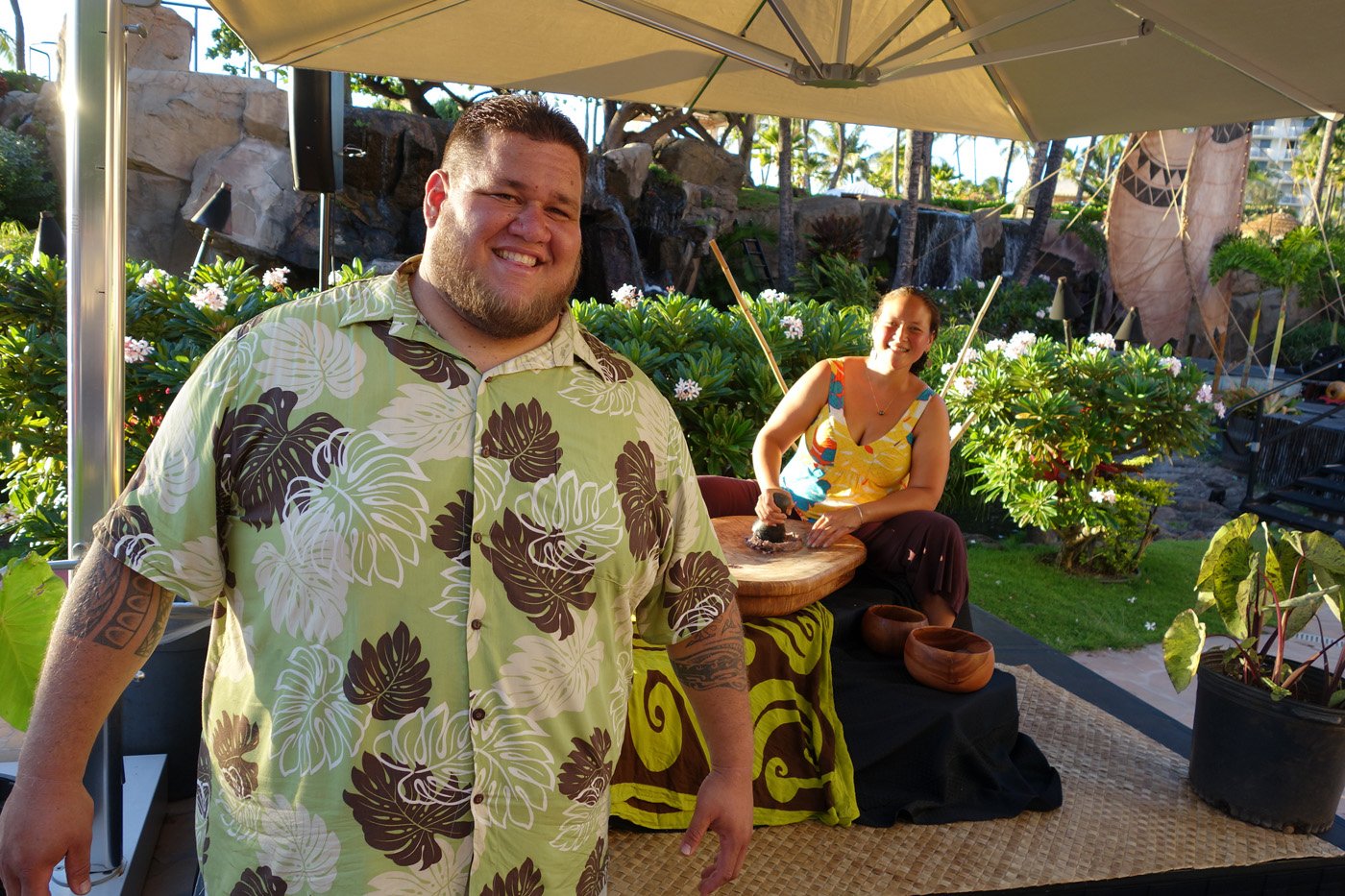 There's farm to table dining, and Maui has a lot of that … but have you tried evolutionary dining? This year, Kaanapali Fresh challenged their featured chefs to use traditional Hawaiian ingredients (and/or recipes, if possible) to create dishes that enhanced those natural flavors.
In keeping with the theme, the evening started with an elaborate Hawaiian ceremony. A flotilla of outrigger canoes, followed by a double-hulled sailing canoe, landed on the beach — that was an event in itself, even for locals like me who have seen Hawaii canoe regattas. We then watched an elaborate Hawaiian ceremony with chants, songs, and the exchange of gifts to start the event. In addition to great food, we enjoyed entertainment by Nāpua Grieg and Hālau Nā Lei Kaumaka o Uka.
Kaanapali Fresh 2014
Be sure to follow the hashtag #KFresh14 on Twitter, Instagram, and Facebook so you can see everything that is going on, even behind the scenes!
Disclosure: This trip was provided by the Kaanapali Beach Resort Association.