Kaanapali Beach Hotel ~ The most Hawaiian hotel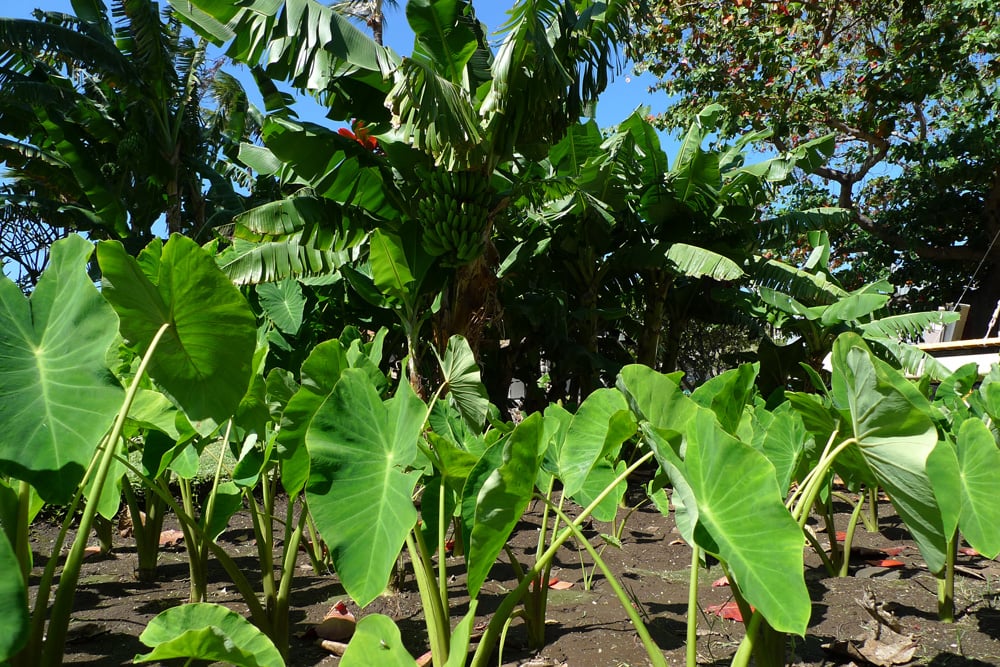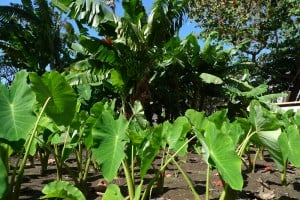 I stayed one extra night on Maui because Julie Yoneyama said I had to see the Kaanapali Beach Hotel, which is the only hotel in the state to have the distinction of being named "the most Hawaiian" by the Waiaha Foundation based on over 100 criteria. Indeed, as soon as I entered the building, I thought of my friend Lurline Kawainui, who has infused Hawaiian culture into Pearlridge Center over the last decade.
Kaanapali Beach Hotel deliberately doesn't have the uber-luxurious trappings or the bells and whistles found at other beachfront hotels in the area, but is no less comfortable. There are touches throughout that you would find in many Hawaiian homes, and the staff is trained to "live aloha" in every aspect of their lives.
"In 1984, George Kanahele challenged our general manager Mike White to promote hospitality through Hawaii's unique culture," explained Kalani Nakoa. The hotel then started a Po'okela program, in which all employees are immersed in Hawaiian culture, traditions, and history. The result is a staff that practices the culture and attitude so naturally that they carry it over to their home life.
The most visible result of their cultural training is during the makahiki season, when each department makes items used in Hawaiian culture (see the gallery, below). This took on new meaning last year when the entire hotel staff bonded to build a single-hull canoe.
They found a 100-foot tree on a West Maui property that was the perfect size for building their canoe. When they went to the owner to ask if they could use the tree, they were dumbfounded by the man's response.
His son, Ka'ililā'au, had died in an accident six years prior. In a conversation before his death, Ka'ililā'au asked his father if they could build a canoe out of the tree. The father told his son that he couldn't because he didn't have the knowledge or equipment to do that, but "maybe one day someone will come to ask for the tree to make a canoe."
Chicken skin? I felt it when I heard the story. The canoe, named Ka'ililā'au after the boy, now sits in a prominent place on the property.
Here are some highlights of the Kaanapali Beach Hotel and its grounds:
Kaanapali Beach Hotel
Also, since I know my Fodorite friends are reading this blog to get a preview of their upcoming stay here: The Kaanapali Beach Hotel rooms are cool and comfortable with lanais to lounge on. I forgot to take a picture of the bathroom, especially the shower, but I found it interesting that it seemed to accommodate shorter people like myself. Not that you'll be uncomfortable if you're tall; you'll just be more comfortable if you're short.
If you are planning to be in the area on a Sunday, try to get a reservation for the Kaanapali Beach Hotel's Sunday brunch. It's the equivalent of Oahu's "Perry & Price" weekend show, with an entire morning of live entertainment and interviews with KPOA radio's "Morning Goddess," Alaka'i. It's not just fun, the spread — voted by the Maui News as the island's best brunch —is an incredible value at about $30. I walked in thinking it would be a basic breakfast brunch, but was blown away at the crab legs, prime rib, oysters, and three huge lines of food. It was better than brunches of the same price here on Oahu. I had a hard time taking pictures of the buffet, but here are some of the favorites:
Sunday brunch at the Kaanapali Beach Hotel
This was a really long blog post, so if you made it this far, just know that I only touched the tip of the iceberg with this entry. In a nutshell, if you want to stay in a laid-back hotel on Maui and soak in a lot of Hawaiian culture, the Kaanapali Beach Hotel is a great choice.