Judging the Kraft Tailgate Challenge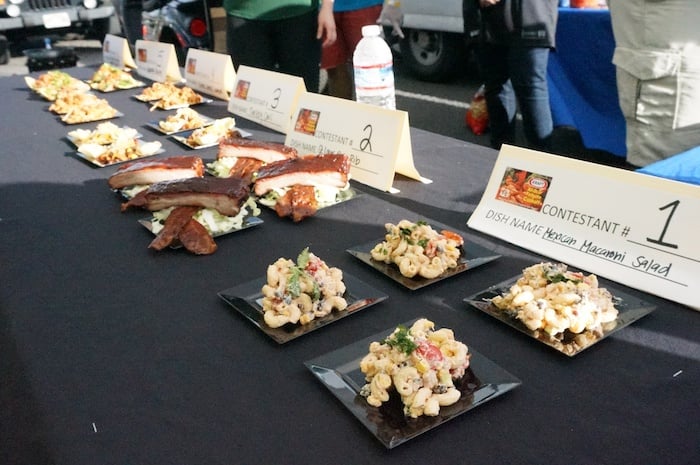 One of the rare perks of being a chef and writer is the occasional invitation to judge cooking contests.
These are hit or miss. Often the the hardest competitions to judge are when none of the entries really stand out from the rest. Thankfully, this was not the case on Saturday, when just before the University of Hawaii's final football game of the season I had the pleasure of judging the Kraft Tailgate Challenge at the ESPN Zone at Aloha Stadium.
All contestants had to do was incorporate a Kraft product into a tailgate party-themed dish. Aside from a year's worth of bragging rights, prizes on the line included tickets to the Hawaii Bowl and a trip to Las Vegas.
Entries were judged based on originality, appearance, creativity and of course taste.
Here are the winners and their dishes. Pics and descriptions are in the gallery below:
First place: Janine Carvalho, Honolulu; Bacon-wrapped stuffed jalapeno poppers
Second place: Lisa DeJournett, Kailua; St. Louise ribs
Fan favorite: Michael Quezada, Honolulu; Quezadas nachos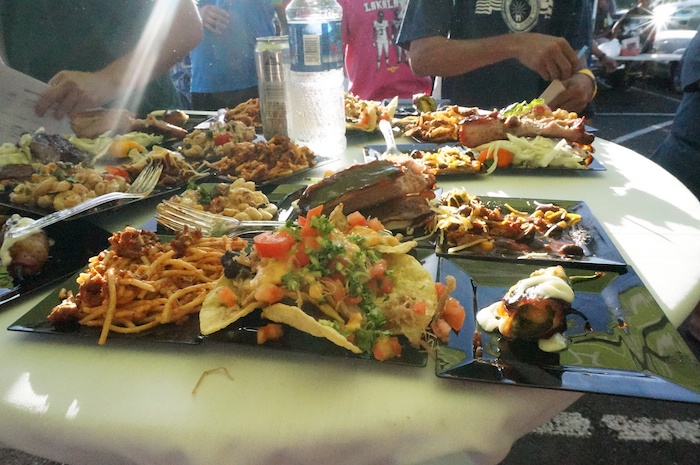 Judging the competition was a tough job, but some one had to do it. I took one for the Frolic Team.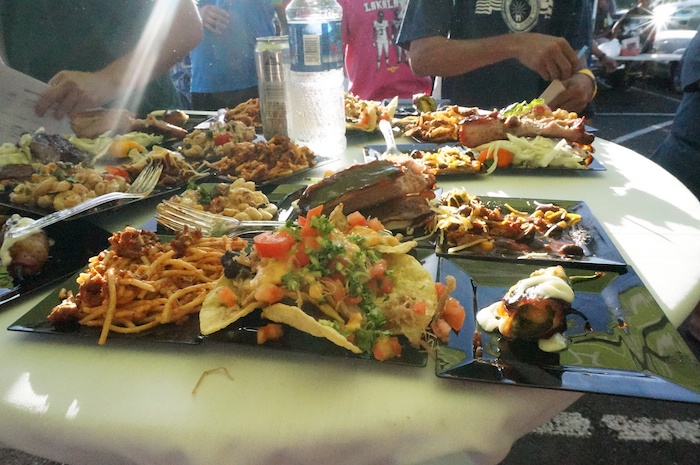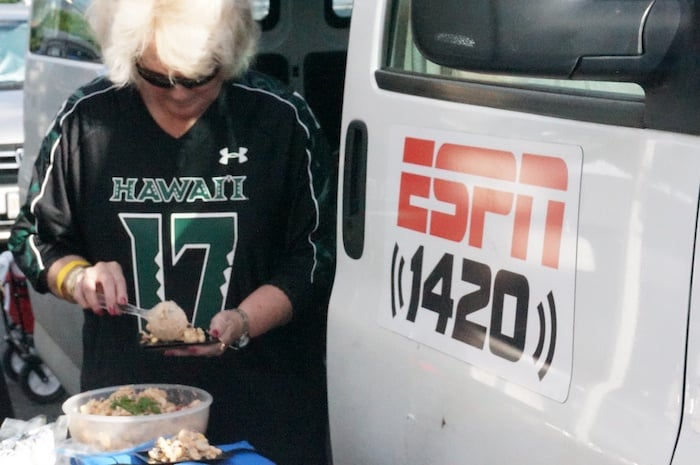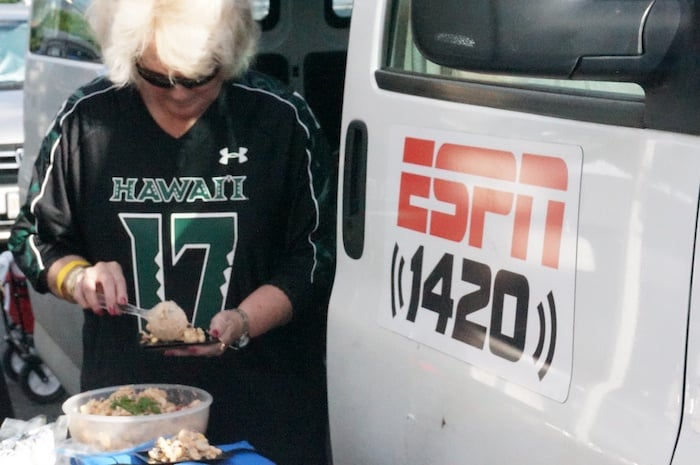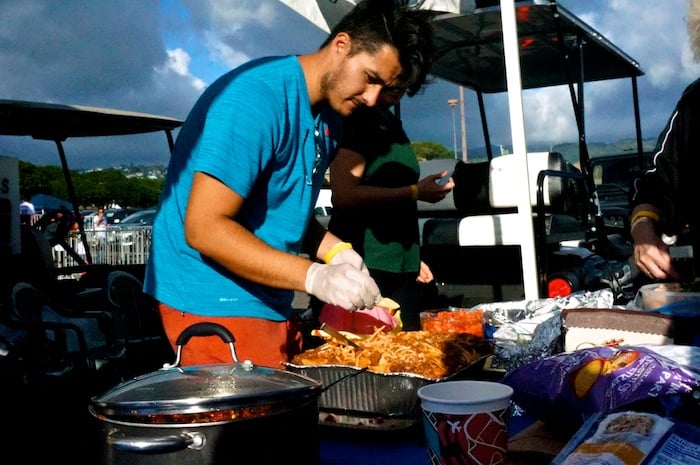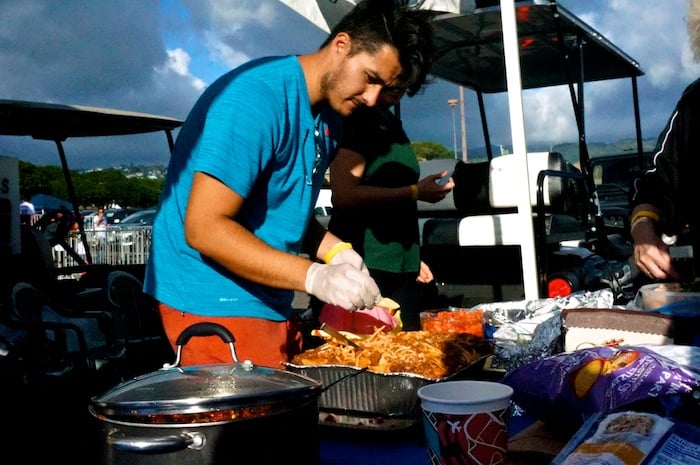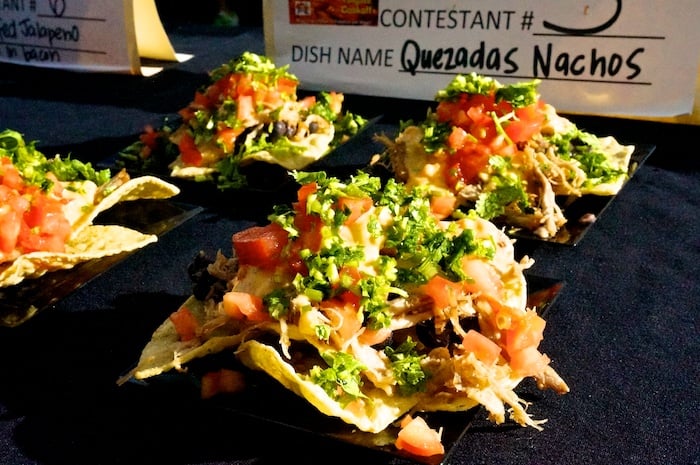 Public vote winner: Quesadas Nachos.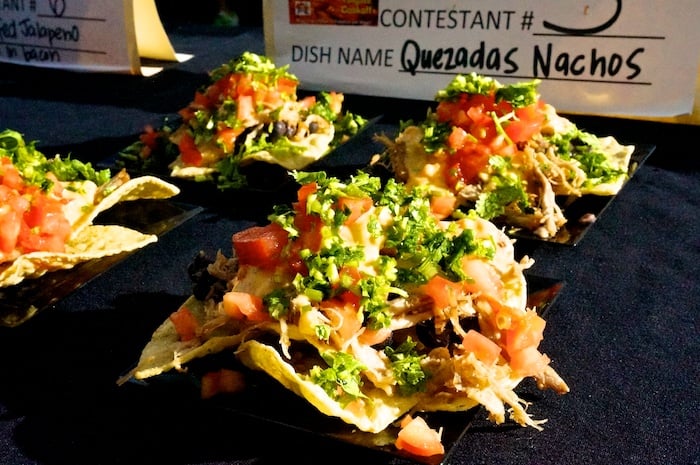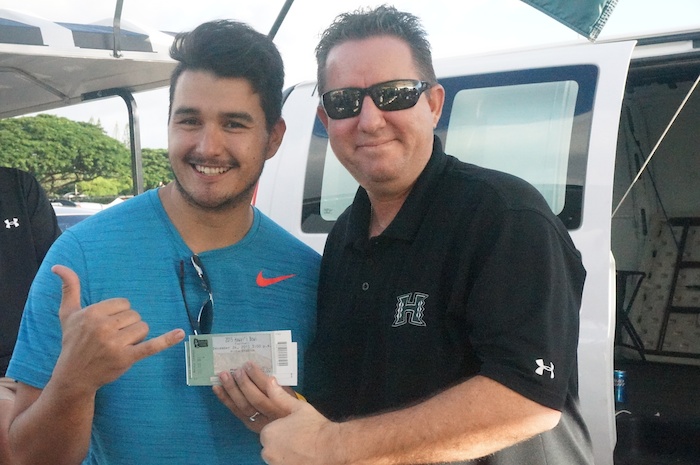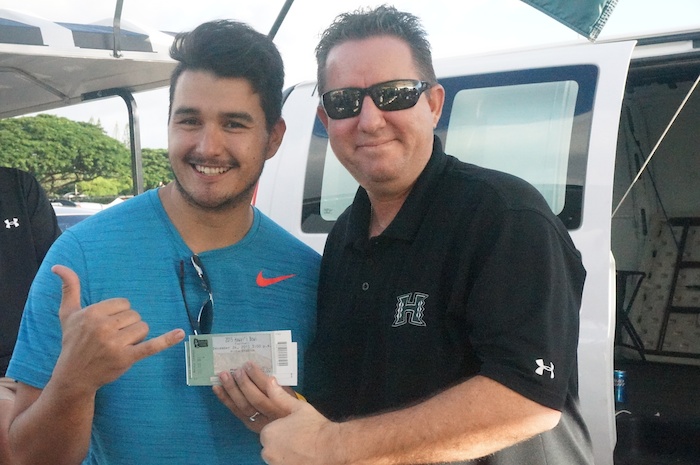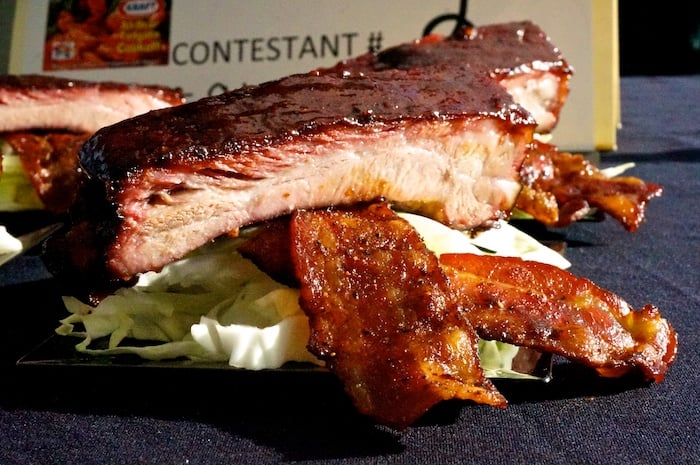 Second Place: St. Louise Ribs
Any other time, these tender ribs would walked away with the competition. The difference between first and second, was really close. For me, where this dish faltered was the inclusion of the the spiced bacon. The rib alone would have won it, but as a dish, the spiced bacon clashed with the flavor of the rib.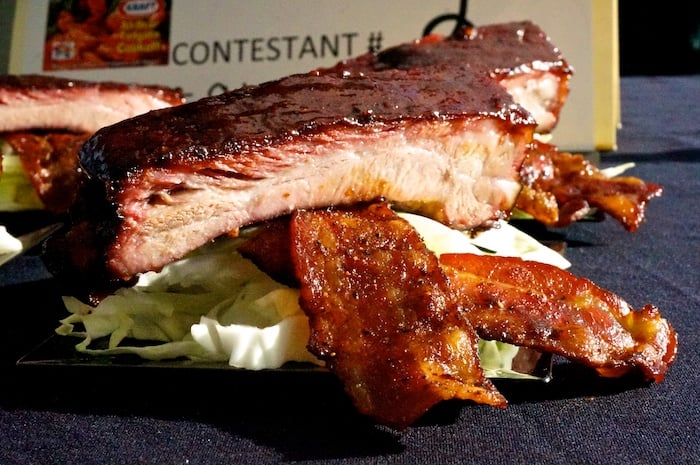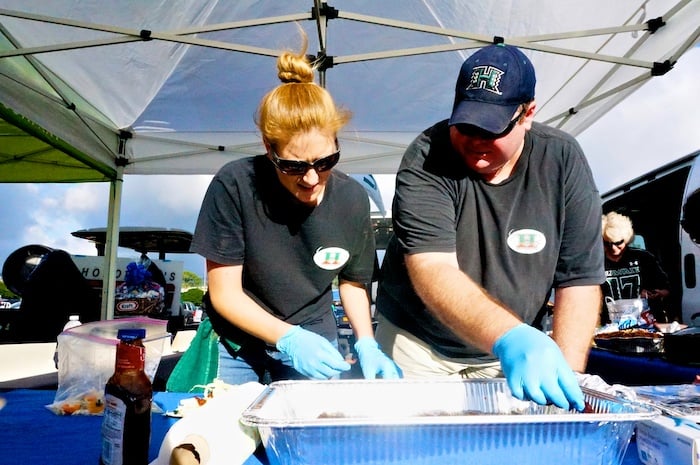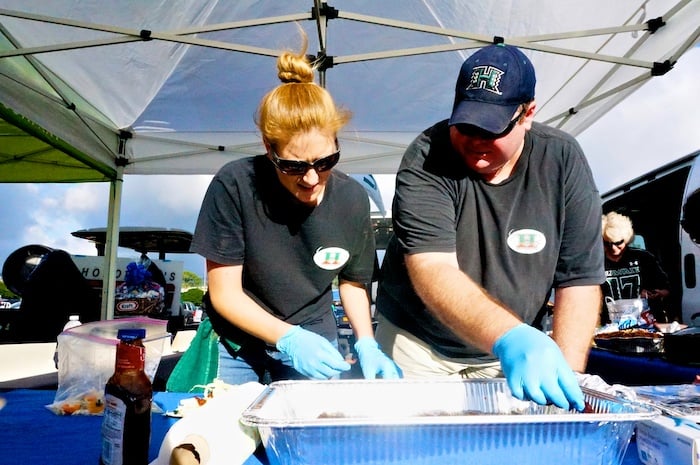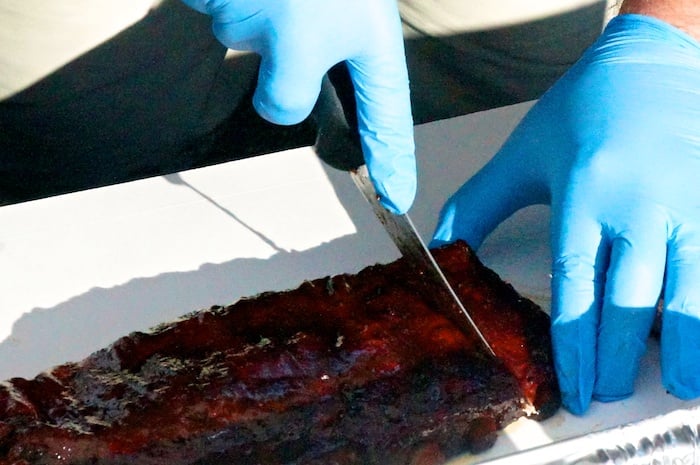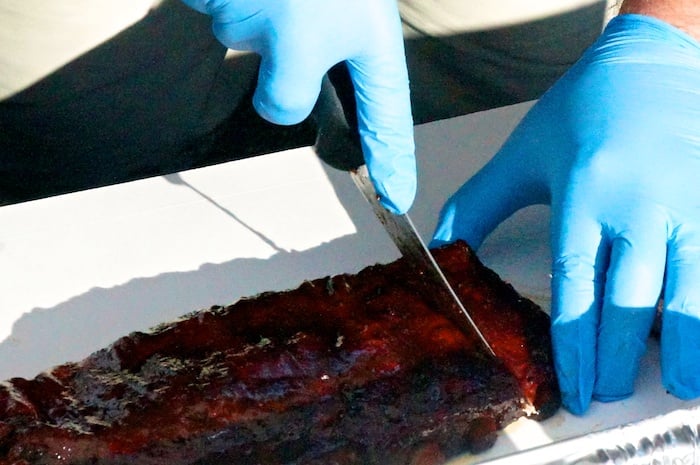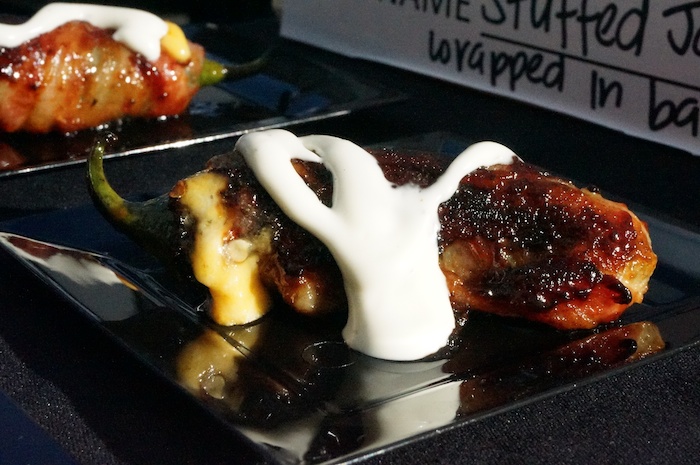 First place: Bacon wrapped stuffed Jalapeno popper.
Bacon wrapped anything is a winner in my book, however, it was just one of the things that made this dish great. The char, combined with the spice of the pepper and the sweetness of the sauce, created a winning combination and left me wanting more.