Jewelry of Hawaii, Past and Present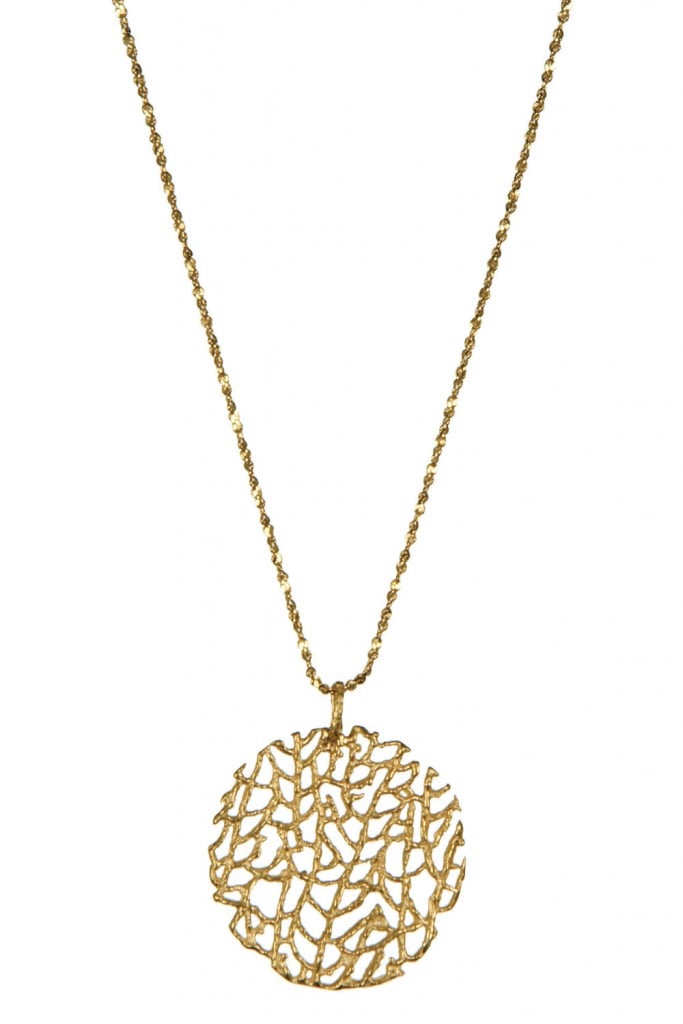 Catherine Weitzman
Island-inspired jewelry can be found anywhere from Long's to luxury hotel boutiques, but would you want to wear the same slipper necklace as half the people walking around Waikiki? Savvy shoppers may have noticed there's a new option in town. Catherine Weitzman handmade jewelry is now designed and produced locally and, no, it doesn't scream tourist.
Husband-and-wife team Catherine Weitzman and Scott Diamond create seasonal jewelry collections inspired by organic sources. Delicate found objects such as branches, leaves, shells, coral and flowers are reincarnated as elegant rings, bracelets and necklaces. A solitary orchid bloom or piece of fan coral looks surprisingly fresh, not clichéd, hanging from a simple chain.
The understated designs ensure that each piece complements, and not competes with, the wearer. "We want to convey the beauty we see around us and connect the wearer with that beauty. Then she makes it her own," Weitzman says.
"Double Rings" feature two shades of aqua-hued glass.
Prices range from around $60 for earrings to several hundred dollars for solid gold pieces. To see a full listing of stores or to order online, visit www.catherine-weitzman.com.
Philip Rickard Hawaiian Heirloom Jewelry
Queen Liliuokalani was a trendsetter. It's been more than a century since Hawaii's last reigning monarch wore the first Hawaiian bracelet, yet we still see the jewelry worn every day.
Her original bracelet, made in Hawaii by European jewelers, was engraved with the Hawaiian phrase, "Ho'omana'o Mau," or "A Lasting Remembrance." Hawaiian heirloom jewelry manufacturer Philip Rickard, working from a
Replicas of Queen Liliuokalani's original bracelet (above) are available from Philip Rickard stores island-wide, or at www.philiprickardhonolulu.com.
series of photos, only recently translated a series of Masonic, French, Heraldic and Hawaiian symbols flanking the phrase on both sides.
"After methodically breaking down the meanings of the symbols and placing those core meanings into a sentence, it immediately became clear that the arrangement meant something," Rickard says. Something that he interprets as a prayer: "Always remember that guidance from above protects me and those I protect by my good judgment and love of perfection, light and life, for I am royalty."