'Jersey Boys' lacks sparkle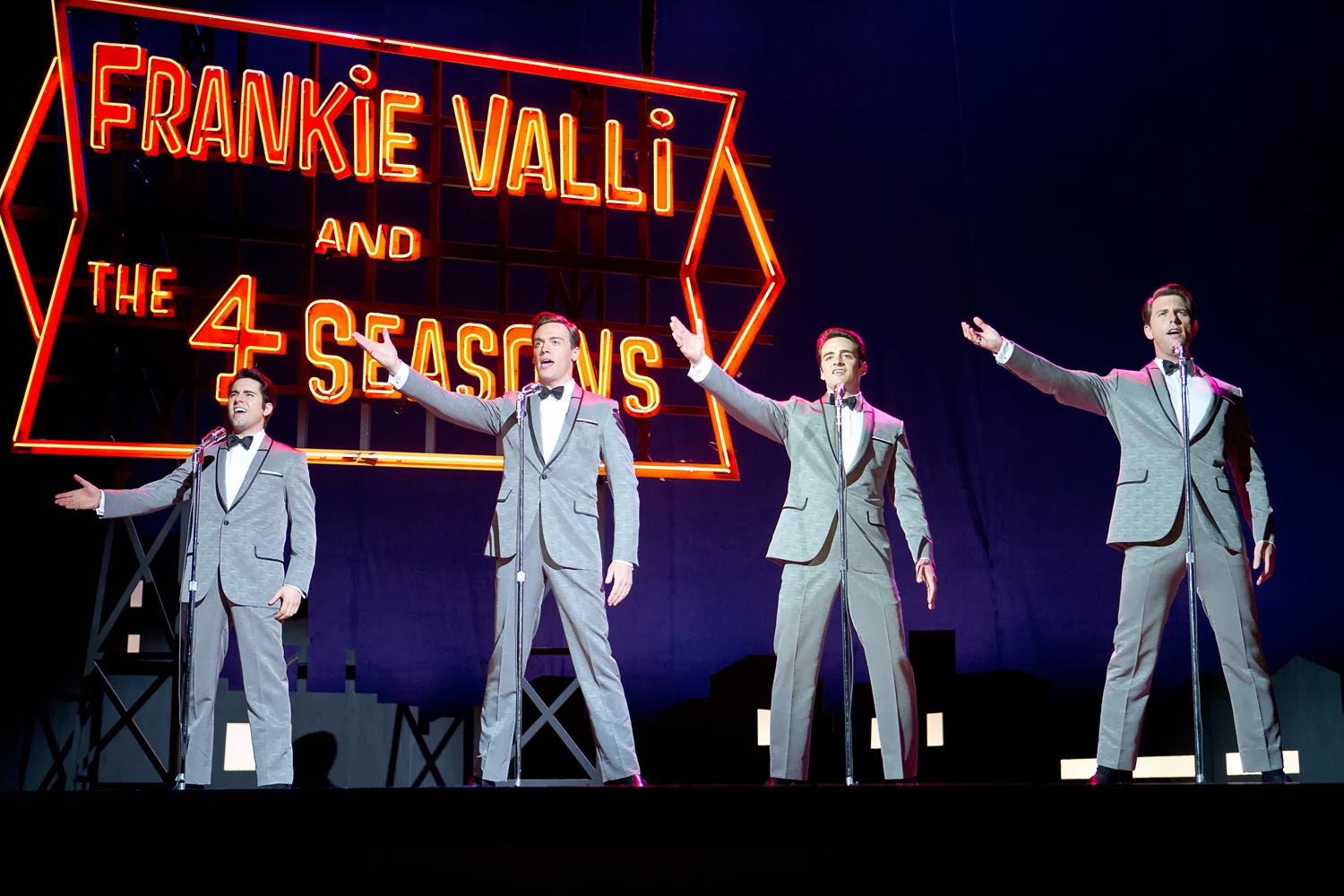 Clint Eastwood has not aged well. But I don't mean physically. I'm sure the 84-year-old actor and director is still as strapping as he was back in his heyday in the '70s. But his eye for direction has definitely lost some sparkle. The man behind the camera for critical hits such as "Mystic River" and "Million Dollar Baby" has now directed two very dull, lackluster films – "J. Edgar" and the new release "Jersey Boys." Given his pedigree, I'm sure the producers of "Jersey Boys" relished the opportunity to have such an accomplished director take charge of their film but sometimes it's not good to get enamored by reputation.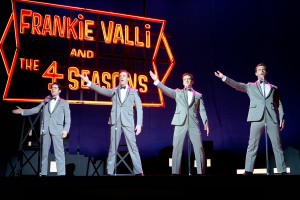 Perhaps "Jersey Boys" just isn't the right genre for Eastwood. The true story of how four young men from New Jersey formed the hit group, The Four Seasons, has enjoyed a hugely successful run on Broadway, winning numerous Tony Awards and would seem to be a natural pick for transition to the silver screen.
I'm a huge fan of the musical myself, having seen it live twice, and knowing the amount of energy produced by the show, was expecting similar in the film. But the film falls terribly flat throughout with just a few rare moments of promise, only to be followed by more bland dreariness. Granted, "Jersey Boys" the film isn't a musical, but more of a biopic, but a story such as theirs deserves better than this.
Much like Eastwood's previous film "J. Edgar," "Jersey Boys" suffers from bad pacing, uninteresting storytelling and a total lack of energy. Even the colors appear to be washed out, resulting in a very bleak color scheme, where everything looks like a variation of shades of gray. There are few laughs sprinkled in throughout (mostly taken verbatim from the musical) but the film just lacks any kind of energy. This lackluster tone is especially evident in the musical pieces. Every scene where The Four Seasons perform their hits such as "Sherry" and "Big Girls Don't Cry" lacks any hint of oomph. Even the big brass section that highlights "Can't Take My Eyes Off of You" sounds strangely off pitch.
I was very disappointed in the quality of singing in the film. John Lloyd Young has a difficult time matching Frankie Valli's unique high toned voice and often sounds flat or overly nasally. This is even more shocking because Young played the same character in the Broadway play.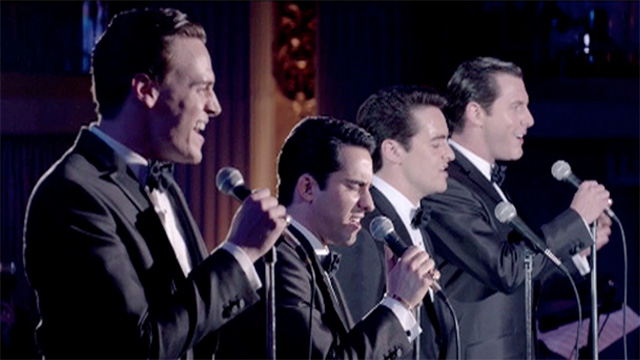 But Young isn't the only actor to give a weak performance. I often felt like I was watching a bad TV movie with all the overly stereotypical Italian accents and behavior. I can only imagine what a true master like Scorsese could have done with this film. The only standout among the cast is Vincent Piazza who plays Tommy DeVito, the leader of the group. He's the only one who seems to know he's in film instead of a live play and give a great charismatic performance.
"Jersey Boys" could have been great had it been directed by someone who could infuse the energy the film deserves. I wanted the film make me get out of my seat and dance. Instead, I slouched down in complete boredom.