Jerry's Pizza comes to town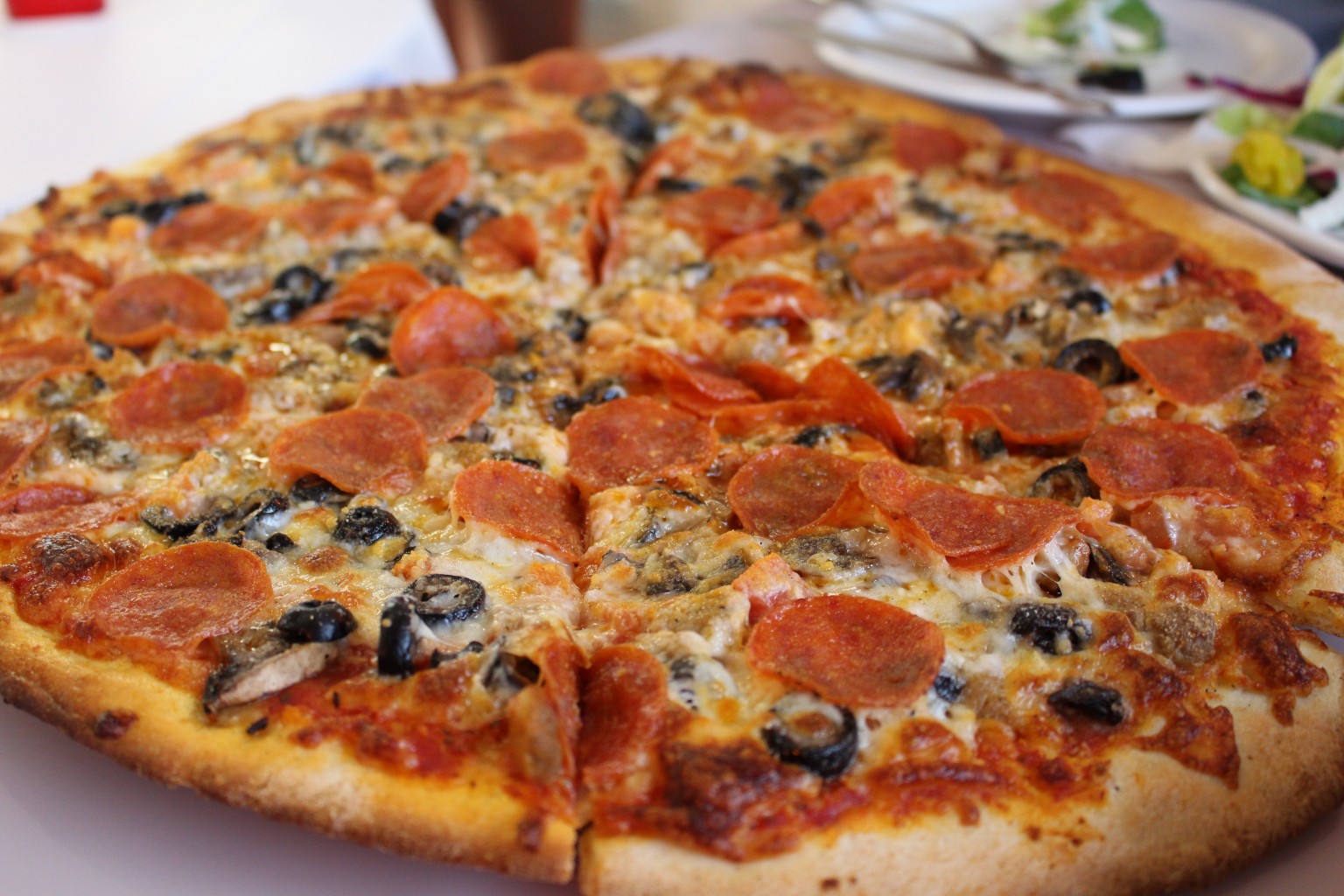 I was headed home on King Street the other day when a sign for pizza and pasta caught my eye. I've lived in the 96817 for 15 years and one of the things that always bothered me was the shortage of Italian food. Yes, there are a couple of Pizza Huts, a Papa Johns and JJ Dolans about 15 minutes away, but nothing truly Italian.
Was I seeing things? No! The very popular Jerry's Pizza from Waialua has opened a second location in my hood! Lucky me!
Pizza is my favorite food. Whenever I would post pictures of pizza, friends always commented that I needed to try Jerry's Pizza at the old Waialua sugar mill. Alas, I never had the chance until now. Owner Jerry Coffman chose Kalihi because of its central location and need for Italian cuisine. "We had a lot of demand from people in town and a bunch of people from the North Shore," said co-owner Micah Budroe, "and some of our friends found this place in Kalihi."
Affectionately called Jerry's Pizza 2, the eatery opened in June. So far, they are popular with the high school/college crowd and nearby residents who like artisan-style pizza for takeout. "Everything is from scratch, we make our own bread, all of our ingredients are fresh. There's a big difference from the pre-packaged fast food pizza," Budroe says. "That was the big hook for us for this place, because there is nothing like us."
I asked Micah if he had a moment to show me how to toss the dough. Here's how it went:
Seriously, tossing that pizza dough in the air is not easy. Anyway, Coffman hopes to expand statewide eventually but for now, they are pretty busy with catering. They cater Damien football's pregame meals and want to get more involved in the nearby community.
Jerry's Pizza
1314 N. King St. (Just before Waiakamilo Rd.)
Honolulu, HI 9617
(808) 842-3462
Sunday – Thursday 10am-9pm
Friday and Saturday 10am-10pm