It's International Sushi Day — are you ready?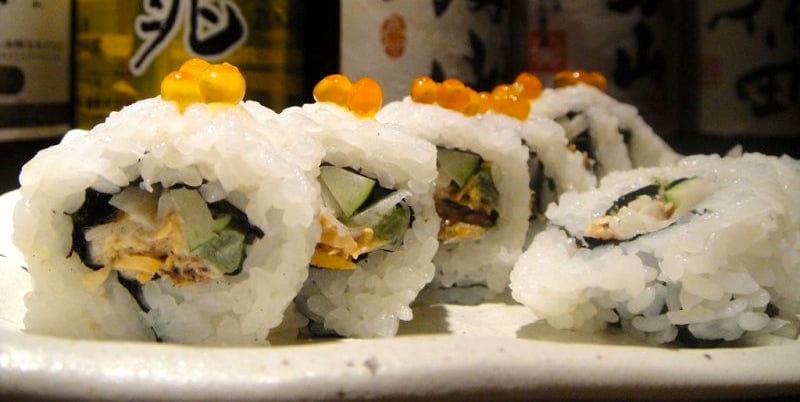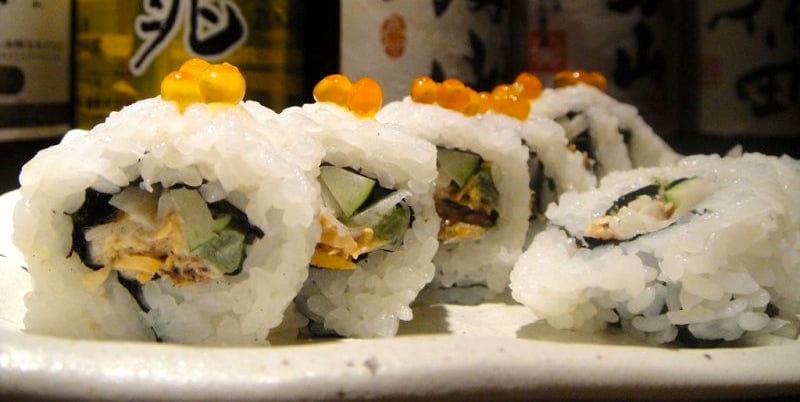 Yes, people, there is an International Sushi Day, because after all, how could there not be? If Peking duck (Jan. 18), coq au vin (March 22) and pizza with everything except anchovies (Nov. 12) have their days — and none of these have Facebook pages with 2.1 million likes — clearly sushi deserves its own day.
This is so even if International Sushi Day this year falls on a Monday, the one day many small Japanese restaurants and sushi bars are closed. And travesty upon travesty, in other parts of the country, it's also the day the fish auction is closed (Honolulu's fish auction closes on Sundays).
So in the spirit of overcoming minor adversity and celebrating the epicurean pleasures of raw fish on rice, I've put together quick lists of who's closed and who's open today, along with some sushi trivia you really ought to know.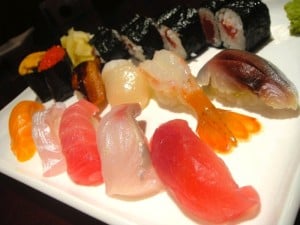 Closed on Monday: Ideta, Kona Kai, Maguro-ya, Michinoku, Natsunoya, Sushi Ii, Tairyo
Open: Akasaka, Aki no No, Chiba-Ken, Doraku, Gaku (closed every second Monday, open tonight), Genki, Imanas Tei, Kaiwa, Kats, Kozo, Kuru Kuru, Maguro Zanmai, Mitch's, Miyabi, Morimoto, Morio, Mr. Ojisan, Nobu, Nonbei, Sansei, Sasabune, Shinn, Sunrise, Sushi King, SushiSan, Tadashi, Tokkuri-Tei, Yanagi, Yohei, YuZu, Zippy's Kahala and Pearl City
Traditional sushi chefs train 10 years. One I interviewed, the master at the Mitsukoshi sushi bar in Manhattan, spent his fifth year, all year, cooking eggs. In his tenth year he was allowed to touch fish. And Mitsukoshi swapped out its New York sushi chefs every two years with fresh ones from Japan, to ensure fresh, uncorrupted palates.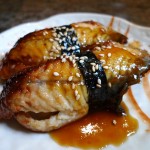 A California roll has only 145 calories, according to www.hawaiifoods.hawaii.edu. One piece of nigiri sushi (doesn't say what kind) has 27 calories.
A 444-lb bluefin tuna sold for $173,600 at Tokyo's Tsukiji Fish Market in 2001. That's $391 a pound, wholesale.
That's not unrelated to why, in 2010, salmon replaced maguro as the No. 1 sushi choice in Japan.
But that tuna was cheap compared to the Guinness Book of World Records' most expensive sushi ever: $1,978 for five pieces garnished with diamonds and wrapped in 24-karat gold leaf in the Philippines.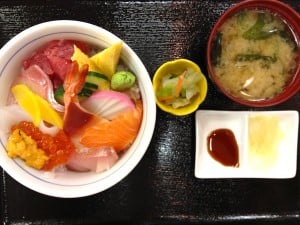 Sushi is finger food — it's traditional to eat it with your hands. The same goes for sushi rolls. Sashimi, you always eat with chopsticks.
How many sushi types can you name? Not toppings, types. If you know nigiri (bite-size fish on rice), maki (generic for rolls), futomaki (fat rolls, like the kind at church bazaars with canned tuna and egg inside), hosomaki (skinny rolls with one ingredient inside), temaki (hand rolls), uramaki (inside-out, like California rolls), chirashizushi (a.k.a. barazushi, toppings scattered on top a bowl of sushi rice), oshizushi (fish pressed between layers of rice), you are ichiban!
The only requirement for participating in International Sushi Day? Eat sushi, of course. If you like, you can confirm your participation on the Sushi Facebook page, as 21,000 did on the first International Sushi Day in 2009.
But then again, the motto of the page starts out, "Every day should be Sushi Day." Go crazy.