It's Deer-Vehicle Crash Season: Hawai'i Drivers Least Likely in the Nation to Hit a Deer
West Virginia drivers have a one in 39 chance of colliding with a deer. Our odds are 1 in 10,281, and that's most likely on a neighbor island.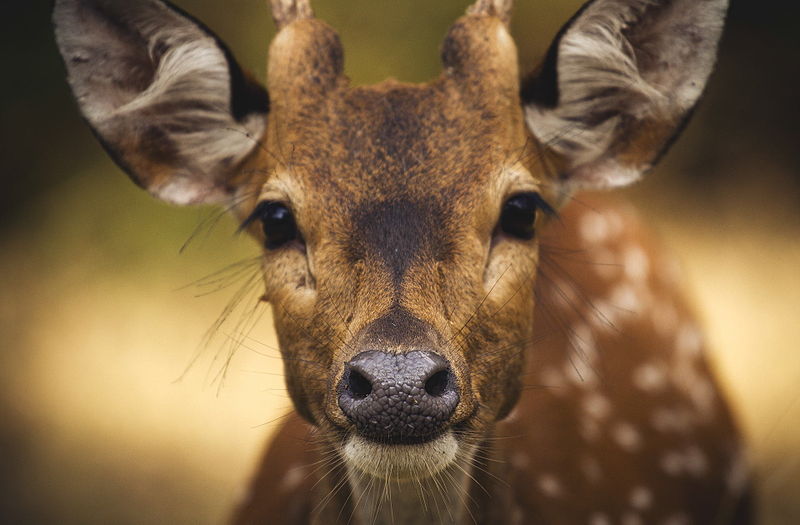 Good news, Hawai'i drivers: State Farm insurance says for the eighth year in a row, our odds of hitting a deer with our vehicles are the lowest in the nation.
Yes, the insurance giant tracks these things since those accidents cost drivers and the company money. State Farm puts the odds at 1 in 10,281 for Hawai'i drivers, compared to 1 in 39 for those drivers in West Virginia.
While there are deer in Hawai'i and they do occasionally get hit, our state's low numbers contrast with the national average of a 1 out of 169 for the rest of the country. That number rose 3 percent since the previous year.
Don't worry O'ahu residents–deer aren't prevalent here. Originally from South Asia, they were introduced to Moloka'i and O'ahu in 1868, then to Lāna'i in 1920 and Maui in 1959, to promote wild game hunting. They are believed to have been shipped illegally to the Big Island. Their population on Maui is growing 20 to 30 percent each year due to the lack of natural predators and they are considered invasive.
The insurance company says folks from Hawai'i are three times more likely to get struck by lightning in their lifetime than they are to hit a deer in the next year.
State Farm sends out the list now because October, November and December are the prime-time months for deer/car crashes. The average national cost per claim is $3,888.
The data comes from Federal Highway Administration statistics combined with State farm claims records.
Click here to see the whole chart.