It's ba-ack: Pig and the Lady's haute pop-ups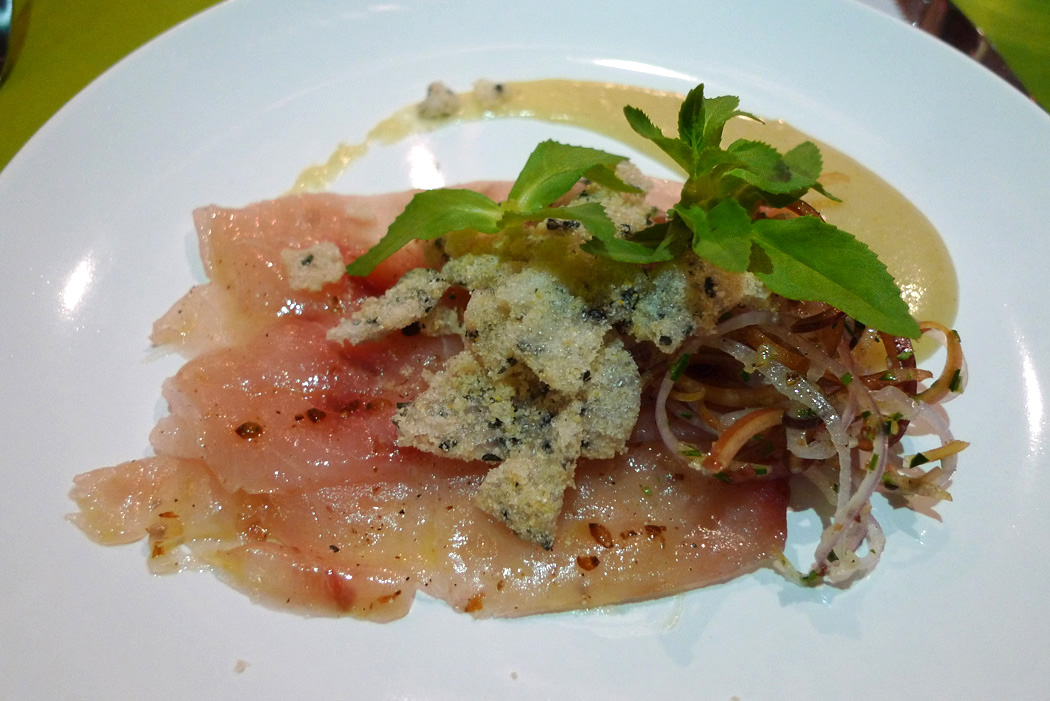 The menu came out on Monday, and after 'paiai with inamona and grapes,' I don't remember anything else. I booked for opening night.
It's more than three months since Andrew Le left Honolulu and Pig and the Lady, the pop-up he started as a fine-dining five-course at Hank's Haute Dogs and migrated from there to the farmers' markets, where he cooked Vietnamese street food. If you remember either, you might also recall Euro-Vietnamese riffs with banana blossoms, nuoc mam fish sauce, pork in betel leaves and the ever-present anchor bowl of Vietnamese noodle soup. It was clear that Le, fresh from a job as sous chef at Mavro's, was combining his five-diamond exposure with the tastes he grew up with.
Then he grew bolder. At the farmers' market you began to see improbabilities like bruschetta topped with grapes, shiso and a smoky eggplant-tofu mix, or with kimchee, bleu cheese and mozzarella — culinary nut jobs, things you couldn't believe you were eating. But they were deft, street-food-simple in construction, with flavors that came together. Every week I swallowed them along with my incredulity, and when Le left, his mom and a small army continuing with the solid Vietnamese recipes, my weekly dose of crazy surprises went too.
Last week I showed up at the farmers' market and saw toast topped with chicken liver pate and persimmon marmalade. Le was back. He spent the interim as sous chef at San Francisco's Rich Table, his first mainland cooking experience. Days after being named one of StarChefs.com's Rising Stars, he's scheduled a full week of five-course pop-up dinners at TASTE in Kakaako.
Le's culinary evolution has been rapid, its direction never expected. I had to see where his mind was now. I had to try whatever he put on my plate.
Pig and the Lady pop-up dinner
Pig and the Lady pop-up dinner at TASTE
$65, reservations required
December 12, 13, 16, 17, 19, 20, 21
667 Auahi St.
thepigandthelady.com