It's a new year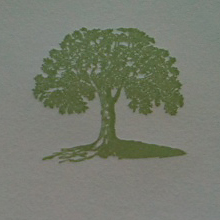 Today is Chinese New Year, the first day of the Year of the Rabbit.
Typically, the start of the Lunar New Year hasn't been a significant day for me. I'm not Chinese, and I've never regarded Chinese astrology with any more than passing interest. But this year, it's different.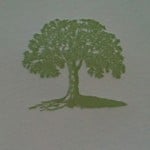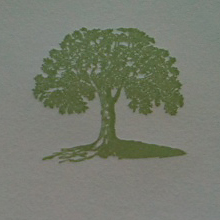 This past year, the Year of the Tiger, was a very difficult one for me. Shortly after the year began, my father was diagnosed with cancer, and last month, he passed away. Losing him has been hard. A friend of mine recently sent me a note on stationery with this tree printed at the top. She said this tree reminded her of how I had described my father at his funeral. "The sturdiness as well as the protective shade of a tree are the qualities that your father clearly provided for your family." She then went on to say that she hopes the Year of the Rabbit is a happy and peaceful one for me.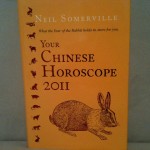 Recently, someone showed me this book, "Your Chinese Horoscope 2011" by Neil Somerville. I read the chapter on the Goat, my sign. In a section titled, Prospects for the Goat in 2011, Somerville said what I already knew — that this past Tiger year was an unsettling time for the Goat. "The Year of the Tiger is never the easiest for the Goat, but as it draws to a close his prospects will brighten considerably," Somerville wrote.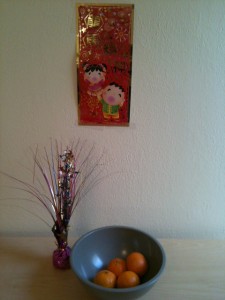 For whatever reason, this line stayed with me, and I decided, this year, I would celebrate Chinese New Year and begin the new year right. I cleaned my house thoroughly. I attended a lion dance. I bought oranges, and my daughter, who also has gotten into the Chinese New Year spirit, created this display in her room.
But more than that, it just feels like the start of a better year. My horoscope goes on to say that for Goats, "The Rabbit year is an encouraging one and a time to concentrate on the present and make the most of opportunities."
So with that prospect, I start the year and wish all of you a good new year as well.