Inu Island Ales is the state's first new craft brewery of 2017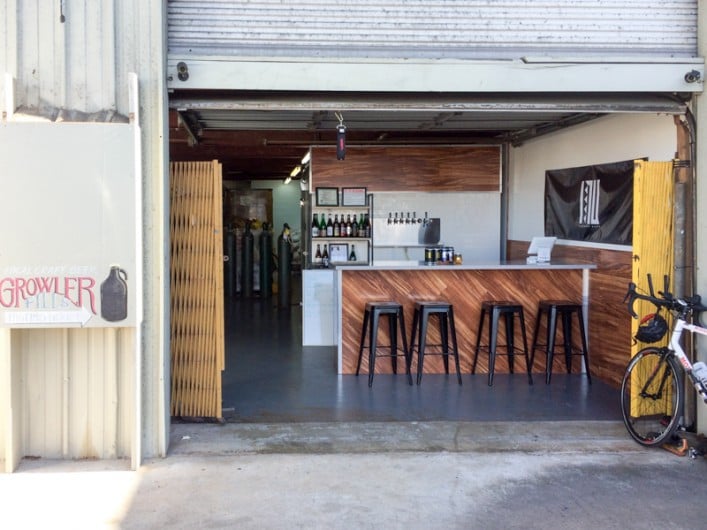 Inu Island Ales opened last week in the garage-style digs formerly occupied by Stewbum & Stonewall in Kaneohe. Though we've seen breweries expand, rebrand and open pubs this year, the arrival of Inu Island Ales, the Hawaiian word for "drink," is the states first new brewery of 2017.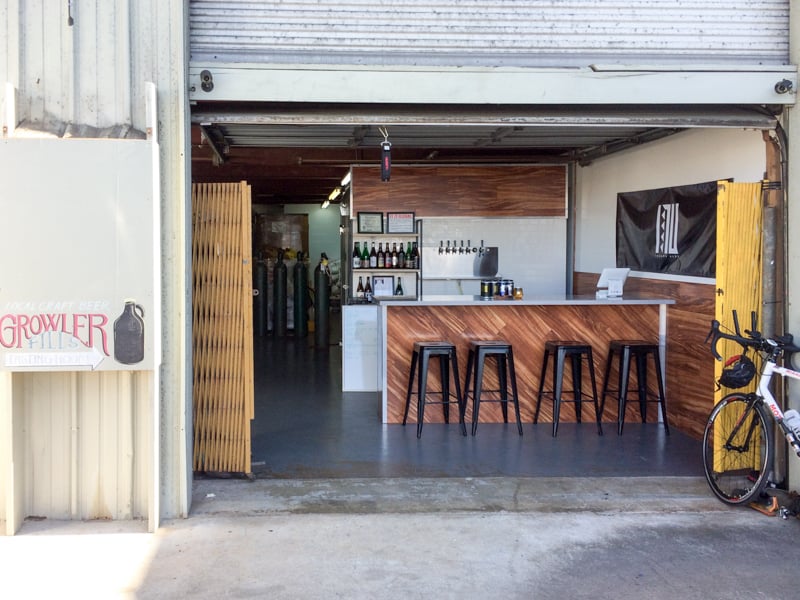 Co-owners Jayson Pizarro and Keaka Eckart say they hope to bring a new level of craft brewing to Hawaii. One of their main goals is to give local beer drinkers every variety that mainland craft breweries offer, even if the style doesn't quite fit the location. Hawaii should still have good stouts, for example, even if its typically a cold-weather beer.
"Hawaii deserves world-class beer," Pizarro added.
After a visit this week, I can say that Pizarro and Eckart are well on their way to accomplishing that goal. Head brewer Kyle MacDonald, only 29 years old, began his brewing career in Northern California, most recently as the brewer for Mraz Brewing in El Dorado, and is ready to expand his experimental tendencies in Hawaii. His focus will be on creating a line of diverse sour beers with hopes to educate the still-developing Hawaii craft beer palate about this niche style, which is tart and often fruity.
Sour beer drinkers – I'm not one of them (yet) – will have to judge his early creations for themselves. The other styles I tried, including a West Coast IPA, Hazy IPA and pilsner were super solid and bound to get even better as the fresh-off-the-boat brewer settles in. MacDonald says new beers will be a regular thing, although they will repeat successful recipes.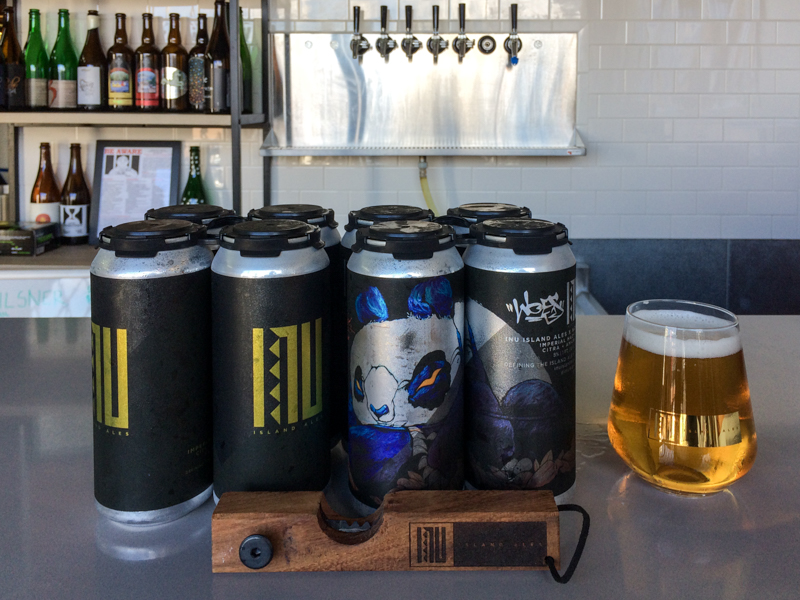 So far, beer drinkers have agreed with me. At a release party this month at Village Bottle Shop, the brewery sold out of their 16-ounce IPA cans. At Grace in Growlers, their keg of Hazy IPA emptied in a few hours.
As was the case with Stewbum & Stonewall, Inu Island Ales operates its brewery and tasting room out of a unit in an industrial complex. There's a small bar with four stools and room for a couple people to stand. They will not sell pints of beer, only 5 oz samples for on-site consumption ($3). Growler fills ($12-$20) and crowlers ($12-$15) will be available to-go.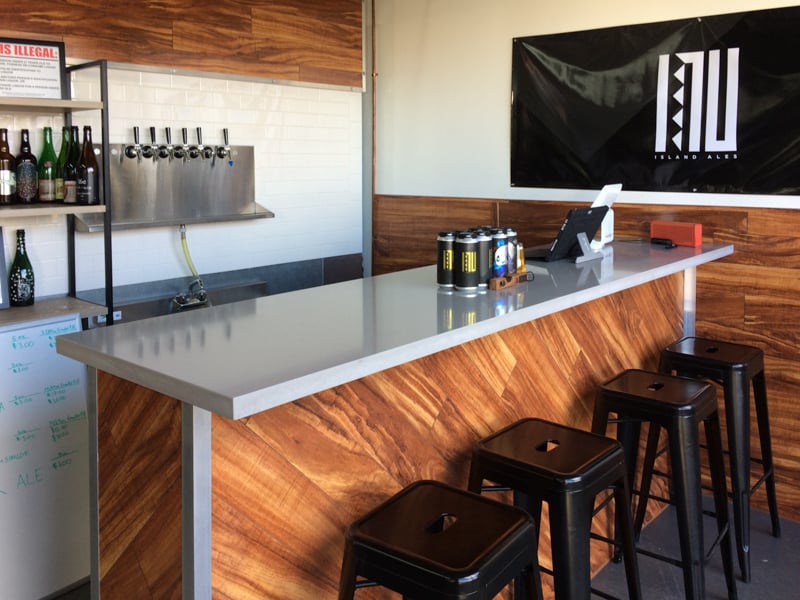 Occasionally, they will can some of their beer for special events, but that it won't be a regular thing, at least at first. While there might be food trucks from time to time on weekends, don't bank on eating here as there's no kitchen.
Stop by in the coming weeks to welcome this Inu Island Ales to the scene. From what I've tasted so far, I have a feeling they are going to make their mark pretty quick.
Inu Island Ales
46-174 Kahuhipa St. #E
Kaneohe
Wed – Fri, 3 p.m. – 8 p.m.
Sat – Sun, 12 p.m. – 8 p.m.
https://www.facebook.com/inuislandales
Limited on-site parking, street parking