Introducing Frolic's onolicious CIY videos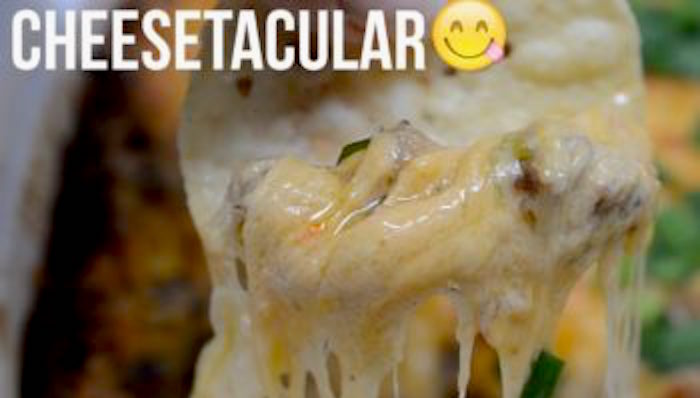 Who says cooking has to be a chore? As much as we love to eat out, even Frolickers have to stay home sometimes. Whether we're showing off culinary cred for the new girl or boyfriend, coughing up something amazeballs for the office potluck or just saving money, we want stuff that's easy and fun.
Frolic's new CIY (Cook It Yourself) videos are for those times when eating out is not an option. They're quick-ish how-tos for dishes that make staying in fun. They range from pretty simple to d'oh, why didn't I think of that? And each one is unique, local and onolicious.
First up: Not just for yakiniku, not just for your cousin's crazy pizza. Here's your wacky new topping for nachos and bruschetta: It's kimchee kalbi dip!
Kimchee Kalbi Dip
What you'll need:
1 lb. cooked kalbi
1 cup drained kimchee
8 oz. cream cheese
2 tablespoons mayonnaise
2 tablespoons sour cream
8 oz. shredded cheese (go up to a pound if you want it extra cheesy)
1 bunch chives to garnish
What to do:
1. Finely dice kalbi and kimchee
2. Combine all ingredients in a large mixing bowl
3. Add mixture to 12×12″ baking dish
4. Use a fork to texture the surface of the dish so edges brown
5. Bake for 20 minutes at 400°F
6. Serve with chips, bread or crackers
Enjoy!