Inside Chef Mavro's kitchen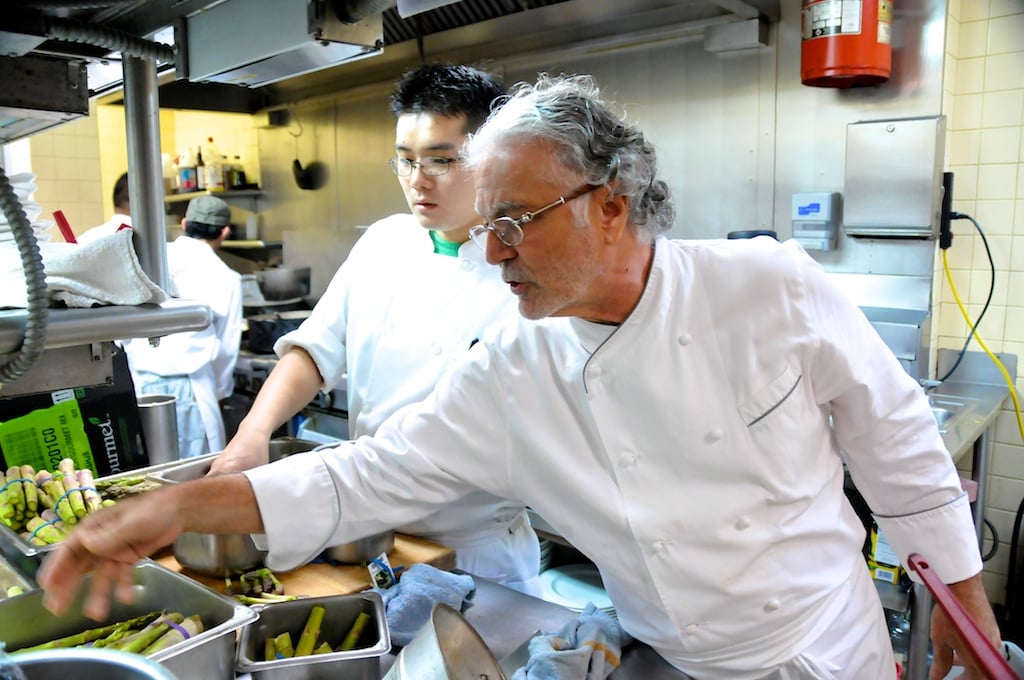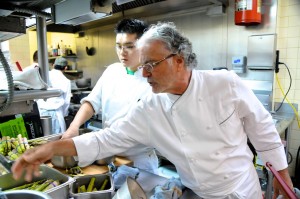 Recently, I got to step inside the kitchen of James Beard award-winning chef George "Chef Mavro" Mavrothalassitis.
I visited Chef Mavro—the only independently owned restaurant in Hawaii to receive the prestigious AAA Five Diamond rating—to learn about the dish he'll be serving at the upcoming Cuisines of the Stars: A Magical Journey of Food & Culture at the Hawaii Food & Wine Festival.
I tasted the dish at a special cheese dinner at the Naked Cow Dairy last month. The mochi-crusted catch-of-the-day with citrus-sansho sauce, asparagus and asparagus puree is by far one of my favorite dishes on Mavro's current summer menu.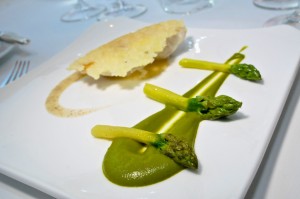 The citrus-sansho sauce brings out the flavor of the crispy white fish, which flakes apart with the slightest pressure of a fork. However, for me, the asparagus puree is the highlight of the dish.
The texture of the puree is such that I initially thought that it was a potato base, which is why I was surprised when Mavro explained how simple the recipe is, consisting of just asparagus, salt, pepper and olive oil.
Here's my complete interview in a video I shot for the Hawaii Food & Wine Festival.
Know Your Chef: Chef Mavro