Ingredients Hawaii movie premiere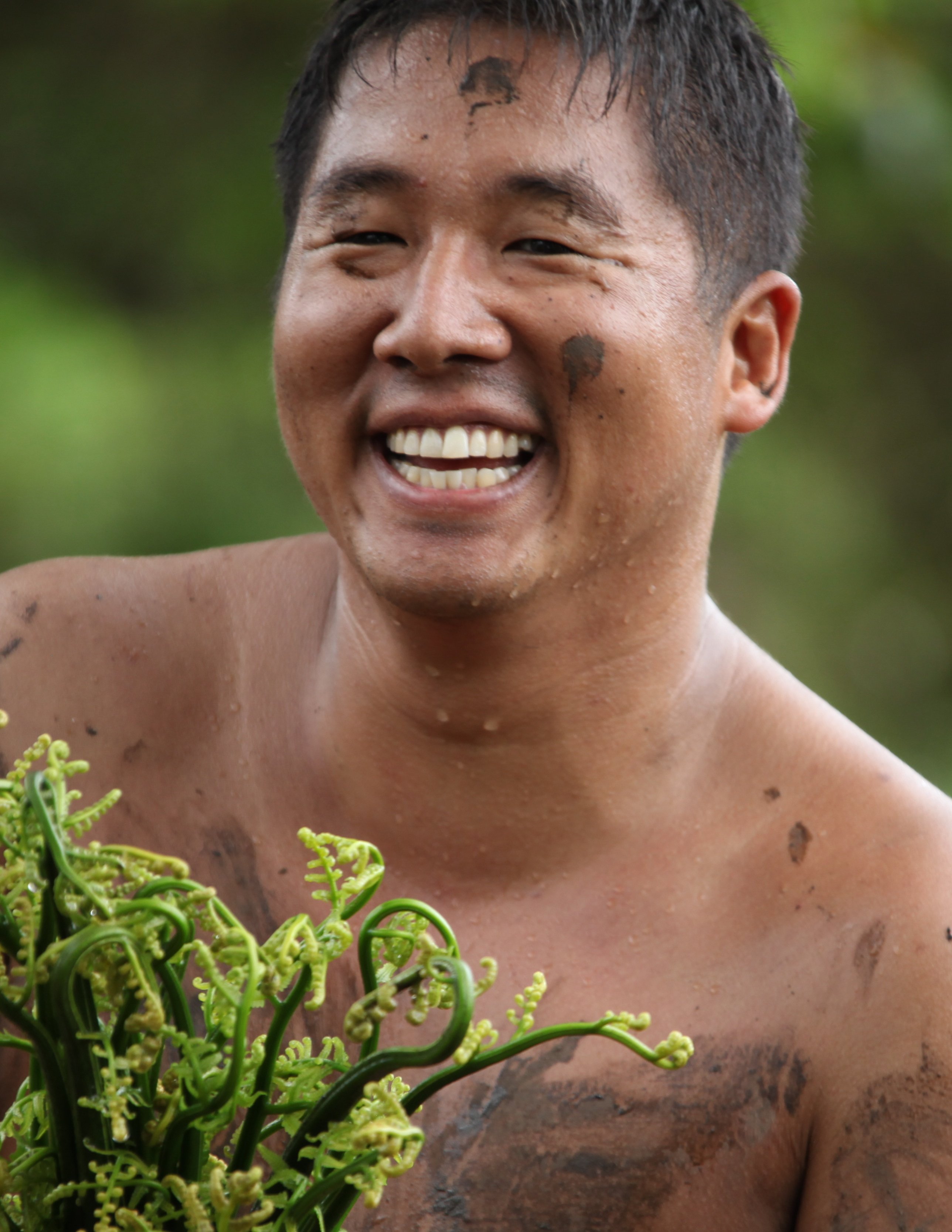 The day Bob Bates and I sat down to discuss his upcoming movie premiere, Ingredients Hawaii, a handful of farmers and citizens were submitting testimony against the proposed Hoopili development, which seeks to reclassify 1,500 acres of prime agricultural land for urban use. But the supporters of Hoopili are surprising: They include the Hawaii Department of Agriculture, the Hawaii Farm Bureau and Aloun Farms. Needless to say, agriculture in Hawaii, and as a microcosm of the world, is complicated. It's almost enough to make you want to throw in the trowel and disengage.
Enter Bates' movie, a beautifully shot, episodic documentary that features farmers, chefs, food banks and edible backyard gardeners, each showing different ways to participate in our food community. There are scenes of MAO interns with headlamps, picking salad greens at dawn, muddy scenes with Mahuahua Ai o Hoi, a community organization dedicated to restoring Heeia wetlands to taro production. The goal of the movie is to get viewers to say "'Yeah, I can do this,'" Bates says. The film has succeeded if viewers "can see themselves in one of the people in the film."
Undoubtedly, this is a movie for locavores. If you have an interest in Hawaii's local food community, you'll appreciate this doc. But, it doesn't go into larger issues of land and water and a lack of working farmers. Bates says the film highlights some of the organizations reviving cultural food traditions that were ditched because of cost and convenience. In doing so, the film doesn't tackle these very real questions of cost and convenience, which, like it or not, are a part of American culture that can't be dismissed if we're to talk about the food system.
Bates is of course aware of this, and his omissions are deliberate, in the interest of making an "eminently watchable" movie. See it for yourself at the movie's premiere, Saturday, February 4 5:30pm at Mamiya Theatre at St. Louis School. You can buy tickets to the VIP reception ($45) which includes food from some of the movie subjects: Heeia Pier, Town and Sweet Home Waimanalo. General admission tickets to the 2nd showing at 9 pm are available for $10 and $5 for students.