Ikemen ramen: Do the dip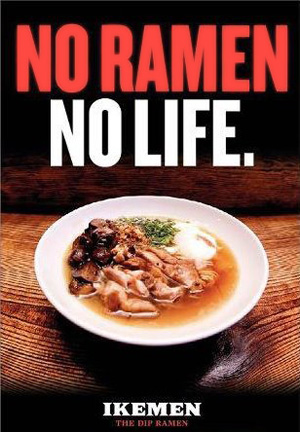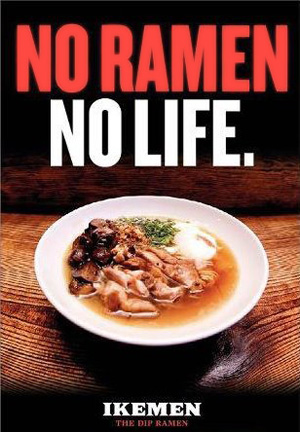 I got a frantic call from restaurateur Jason Kim on Sunday, with so much urgency that you'd think the cast of "Hawaii Five-0" was ordering boneless short ribs again. Well, it was close — there's a Hollywood connection. Turns out his favorite ramen shop, Ikemen, is serving up their famous "dip style" noodles at Shirokiya this week, and Jason insisted I needed to try it.
Now, if you know me, I'm not a fanatic about ramen because I'm not into temperature-hot foods. But Ikemen is different: They specialize in tsukemen noodles, bare noodles served separately from a more intensely flavored soup. The thick, chewy noodles are room temperature, which supposedly makes it better for the broth to adhere when you dip them in. Even the broth is different, as you'll see in the following photos; Jason compared Ikemen's appeal to having pizza from CPK — a contemporary step outside the ordinary.
If you go with a couple of friends, it will be more fun as you can try each others' soups. Would I eat here again? Absolutely. Actually, now I'm curious about their restaurant in Los Angeles.
Ikemen will be featured in Shirokiya through July 4, so be sure to check them out before they head back to Hollywood. They serve their tsukemen until the store closes at 9.
Ikemen at Shirokiya