If you love unagi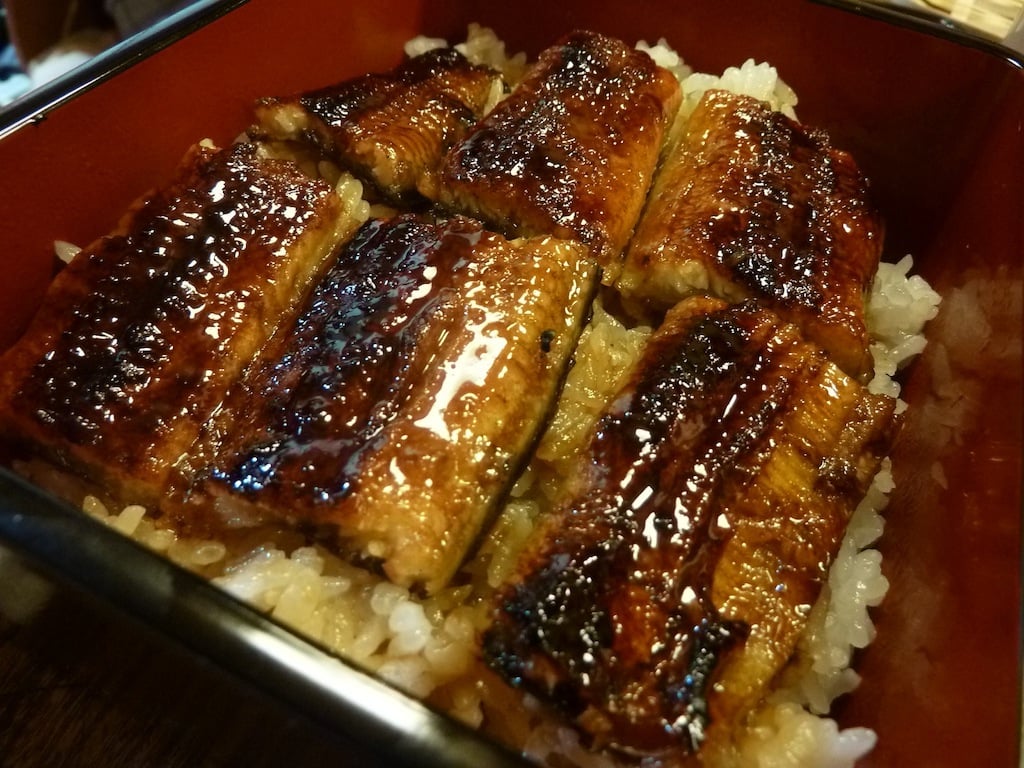 When I was growing up, I got to spend a few summers on homestays in Japan. Once this happened while my family was hosting an exchange student from Saitama, so one day her mom arrived to take me to lunch.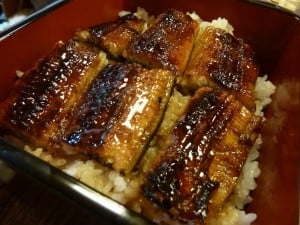 It was August and brutally hot. I was a sullen, dripping teenager, wondering why this woman had planted me in a hole-in-the-wall whose close warmth sat on me like a sticky cloud. There were things grilling over live coals. I think she ordered a beer. I wondered if she wasn't a little off.
I don't remember anything else about that day, or the exchange student's mom. All I remember is that after my first taste of unagi, everything fell into place and I understood.
If you've had freshly grilled unagi in Japan, you know what I'm talking about. Tender, sweet flesh without fishy aroma, crisp skin caramelized over coals, tare (sauce) that's thinner, more shoyu-forward and less sweet than what we're used to in Hawaii.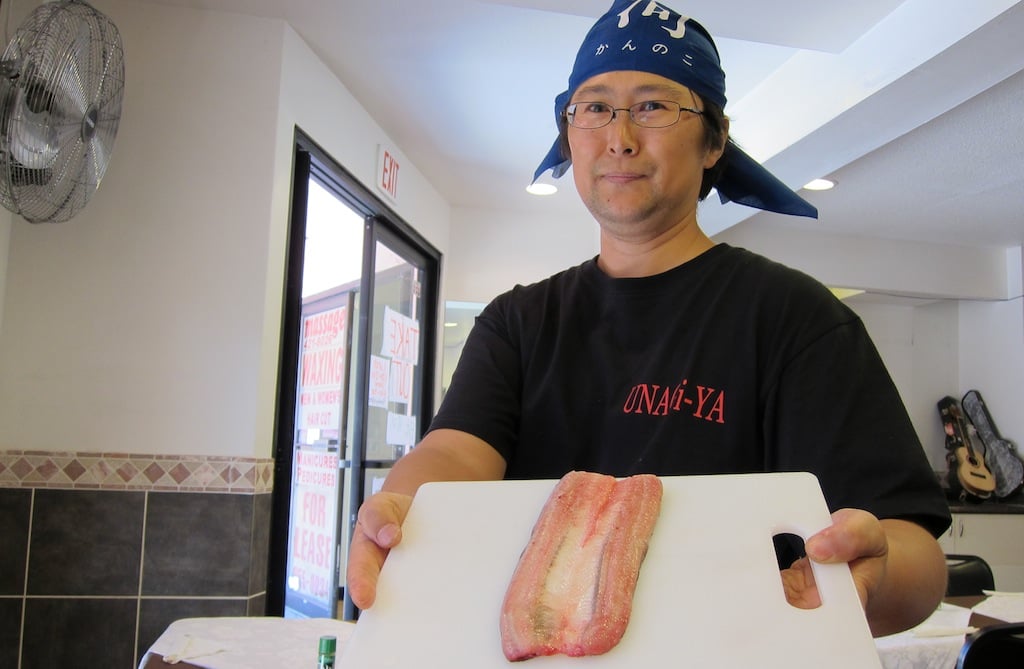 On a busy stretch of Keeaumoku, a four-table eatery has opened that specializes in only one thing. Unagi-ya, or 'unagi shop,' serves grilled unagi over rice, unagi simmered with shoyu-sweet eggs over rice, wok-fried rice with unagi, and various other unagi dishes. From its September opening until last week, the eel arrived frozen from Taiwan. Last week Unagi-ya got its long-awaited first order of fresh unagi from Japan, and it's made all the difference.
Owner and unagi chef Yuichi Sakamaki is a Twitter friend ( @ukulele_yuichi ). A policeman-turned-entrepreneur — from Saitama, no less! I love when stories go circular — he told me at a tweetup last year that he wanted to open a restaurant in Hawaii. After a year of answering his questions about potential spots from Kalihi to Keeaumoku to downtown to McCully to Kailua, I couldn't believe it when he actually opened. Here he is showing me his latest arrival from Japan, which he says was alive the day before.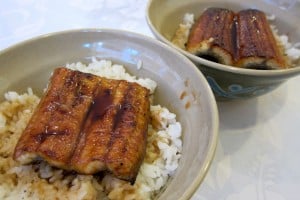 And here's the grilled Japan unagi, left, and the grilled and steamed Taiwan unagi. My first two visits, I was very happy with the Taiwan unagi. The flesh was soft and unfishy, the skin tender and the tare strong. The unagi fried rice had the added bonus of a nice, smoky wok breath.
Now I've had the Japan unagi, and I don't even know if I can go back to the plain grilled Taiwan. It tasted fishier and drier than before, with a slightly rubbery skin. Nonstop's Diane Seo refused to eat it after she tasted its Japanese cousin. That skin crisped under our chopsticks like a thin cracker and the flesh was fresh and sweet. It wasn't as floppy-tender as freshly killed and grilled unagi in Japan, but still a delicious treat.
This small portion costs $20, while the Taiwan unagi comes with a bowl of miso soup for $8 at lunch. A larger portion of Japan unagi over tare rice in a lacquered box costs $35 and up.
The serving in the top photo cost well over $40. It's what Nonstop's Dallas Nagata and Burt Lum ate in Osaka in July. Until then Dallas had only had canned unagi and Burt the previously frozen kind. I had to stop Dallas from peeling off the luscious skin, which she assumed would be the same obnoxiously fishy stuff that comes with canned unagi and what we get in takeout bento here. Their initiation to fresh grilled unagi in Japan made Dallas' and Burt's eyes bug out.
If you couldn't care less about unagi, don't go. If you care, Unagi-ya's is the closest Hawaii gets to Japan.
Unagi-ya
661 Keeaumoku St.
808-941-1128