Ice skating at Ward? What you need to know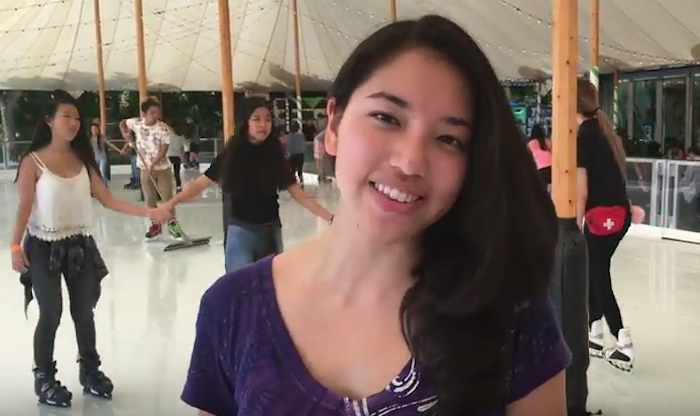 When someone told me Ward Village was going to have an outdoor ice rink, I thought they were joking. Nope, not a joke! Using the ice rink equipment from Kristi Yamaguchi and Brian Boitano's Golden Moment figure skating show at the Blaisdell back in November, Ward Village created Oahu's first outdoor ice rink for the holidays.
The rink opened on Black Friday under a large white tent in the Ward Village Courtyard behind the IBM Building and will stay open until January 10, 2016. For $15 you get skate rentals and an hour and a half of ice time. Non-skaters can buy hot cocoa, espresso drinks and snacks at a holiday concession stand. They can also watch your stuff while you're skating, since there aren't any lockers.
Check out my video for tips on what to expect if you're thinking about going:
If you need a few tips on ice skating, here's what Kristi Yamaguchi had to say here.
Ward Village Ice Rink
1240 Ala Moana Blvd.
Honolulu, HI 96814