How-Tos for Homework
Make homework time easier with these tips.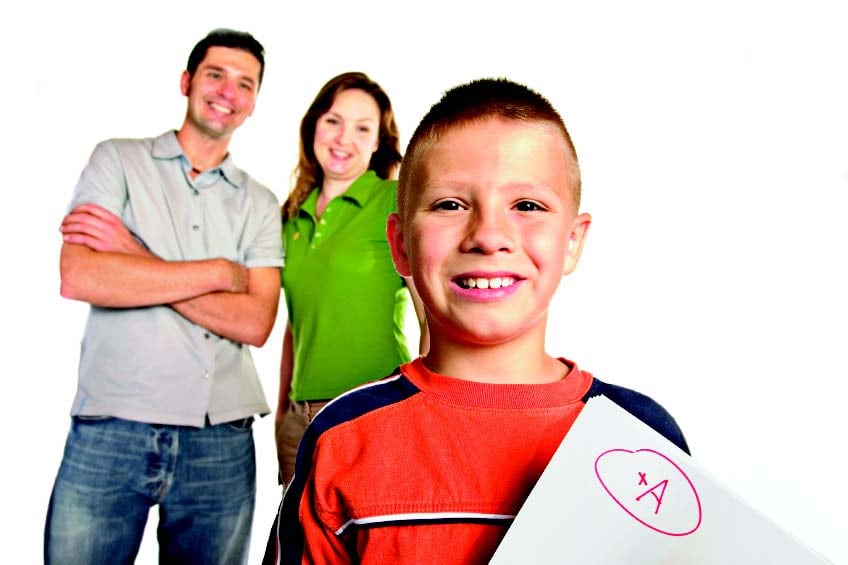 Struggles over homework play out in homes every night. What starts as a simple request can quickly escalate to whining, crying, begging and outright refusals—on both sides of the table.
Make homework time easier with these tips:
BUILD A ROUTINE.
Establish and enforce a regular time for homework every night. On nights with no homework, ask your child to study for a test, review previous work or read a book.
CREATE A WORK SPACE.


The ideal space has a flat, uncluttered surface, is well lit and has few distractions.


PROVIDE THE TOOLS.


Stock your child's work space with pencils, paper, a calculator and a dictionary.


GET ORGANIZED.
Help your child create a system for keeping track of assignments and due dates. Use a day planner or calendar.
BE AVAILABLE.


Stay nearby so you can offer feedback and answer questions.


KNOW WHEN IT'S TIME TO TAKE A BREAK.


Consider 10-minute breaks for every 30 minutes of work.


OFFER HELP, IF NEEDED.
If your child has a question, offer guidance without giving the answer. If your child needs more help than you can offer, look into other options, such as peer tutoring.
Praise hard work and focus on the positive. Thank your child for making homework a priority. Offer rewards—doing something special or earning time on the computer—for sticking to the homework routine.