How To Talk To Your Kids About Difficult World Events
Kids have way more access to news and information today. Here's what parents can do.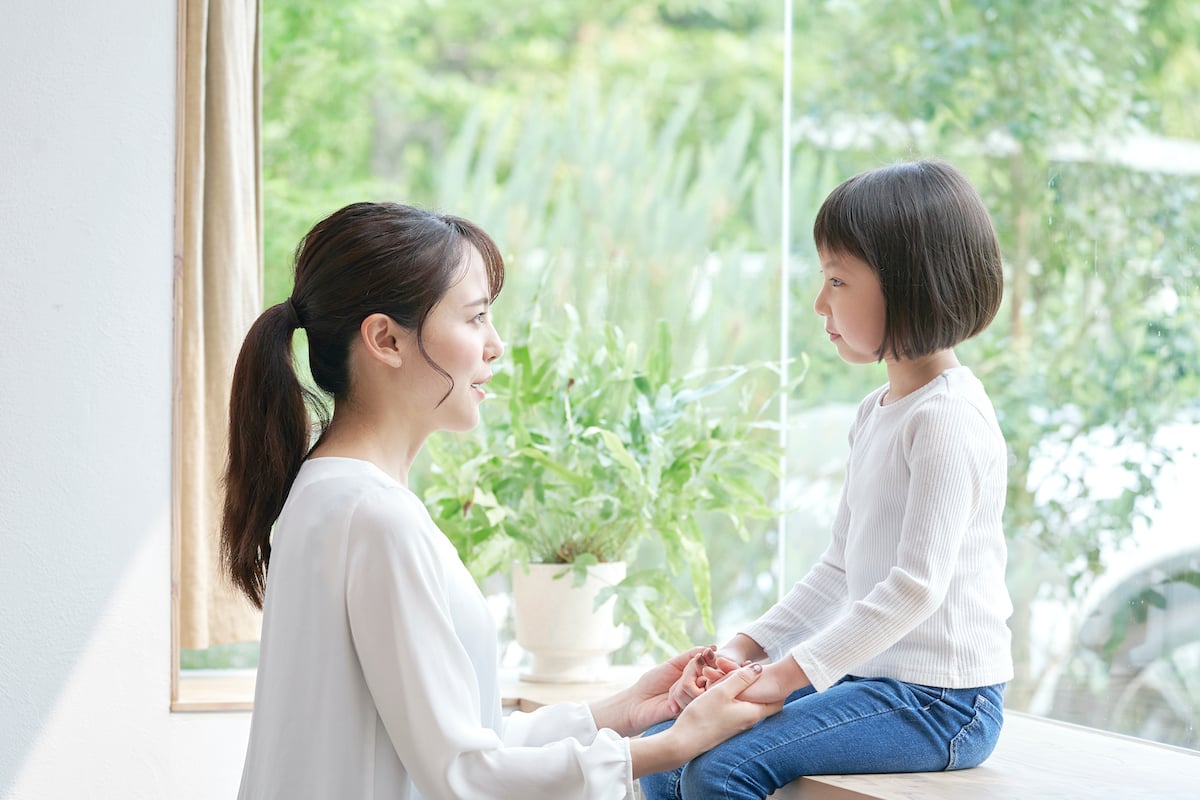 I had left the TV on in the kitchen while I was cooking. My 5-year-old son wandered in and stared at the TV watching footage of a war-torn Ukraine. "What's going on?" he asked, pointing to the TV.
He didn't seem distressed but maybe curious and slightly concerned. It wasn't a happy scene—like a segment on the best raincoats or tomorrow's weather forecast. He saw deserted streets, crying children and soldiers with guns.
There's a war going on 7,770 miles from Hawaiʻi, but with 24-hour news stations and social media, it feels like we're right in the middle of what's happening half a world away.
Hearing about the more than 3 million refugees fleeing their home, daily invasions and violent attacks is distressing for adults, but kids and teens can feel stressed and fearful, too.
And it's not just Ukraine. Kids may be hearing or reading about violent crimes in their hometowns, the subway shooting in New York City, the recent stabbing of a 15-year-old outside her high school in California. All this on the heels of a two-year pandemic that has already heightened fears, worries and concerns.
So what should parents do?
The first—and best—thing parents can do is listen, says Britt Young, a Honolulu-based licensed marriage and family therapist and executive director of Xplor Counseling. How you respond and what you share, though, will depend on the age of the child.
"For younger kids, keep it simple," she says. "Keep [your explanation] brief and you always keep it about them. All the conversations parents will have around these difficult topics should be reassuring kids that they're safe and their daily lives are unlikely to change."
For older kids, parents have an opportunity to explain more and "tap into a bit of compassion," Young says. "Ask open-ended questions about what they're hearing, how they feel about it. And answer their questions in simple yet informative ways, while reassuring them that they're safe."
Regardless of age, kids need to feel safe and secure. Parents should let kids know it's OK to feel what they're feeling.
"You don't have to share the gory details," Young says, "but they need to know their world is generally safe though bad things do happen … You can tell them that grown-ups have fears, too … and give [your kids] permission to feel those feelings."
Parents should also do some self-reflection: Are you consuming too much negative news? Are you emotionally affected by what's going on? And are you exposing your kids to all of this?
If you're feeling anxious, you're not alone. Turns out more than 80% of Americans point to issues related to the invasion of Ukraine, global uncertainty and inflation as significant sources of stress, according to a new survey released last week from the American Psychological Association.
"If you're watching the news all the time and your kids are around, they're probably absorbing what you see and hear," Young says. "You want to monitor how much exposure you have, too."
There's also an opportunity here to teach empathy, Young adds. Ask older kids how they can or want to help—then talk about it.
"If you're putting together care packages for high school students in Ukraine, ask questions like how do you think they would feel not having these things or how would you feel if you were displaced," she says. "Then get their friends involved. Make it a bigger project, Expand it to the neighborhood or a community of friends … This is an opportunity for them to do something."
For more tips on how to talk to your kids about Ukraine and other difficult topics, visit the American Psychological Association here.