How to spend an afternoon eating Maui
Six hours. Three stops. One long progressive meal on the Valley Isle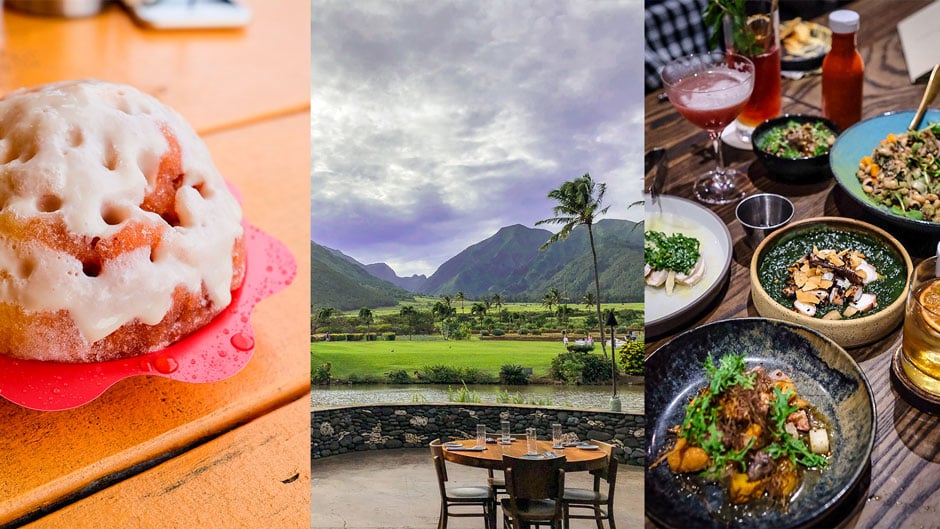 I can see why people fall in love with Maui at first sight. I got it when we were making our descent into Kahului Airport. The coast came into view, clouds parted over the West Maui Mountains and rolling expanses of green filled our windows.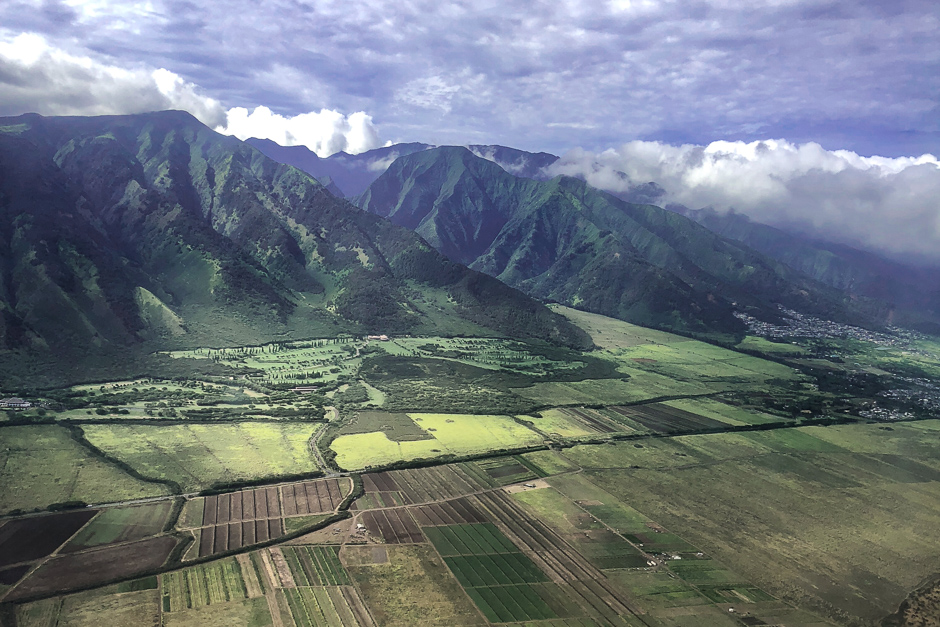 Wheels down at 2:32 p.m., we embark on a foodie bender and eat and drink our way through Maui on a Sunday afternoon. The first stop is dessert at Ululani's Hawaiian Shave Ice, an essential visit on any shave ice fanatic's tour. Flavorful and light enough to spark your appetite for more, these cones are made with homemade syrups, mochi bits and condensed milk snow caps and range from $4 to 6.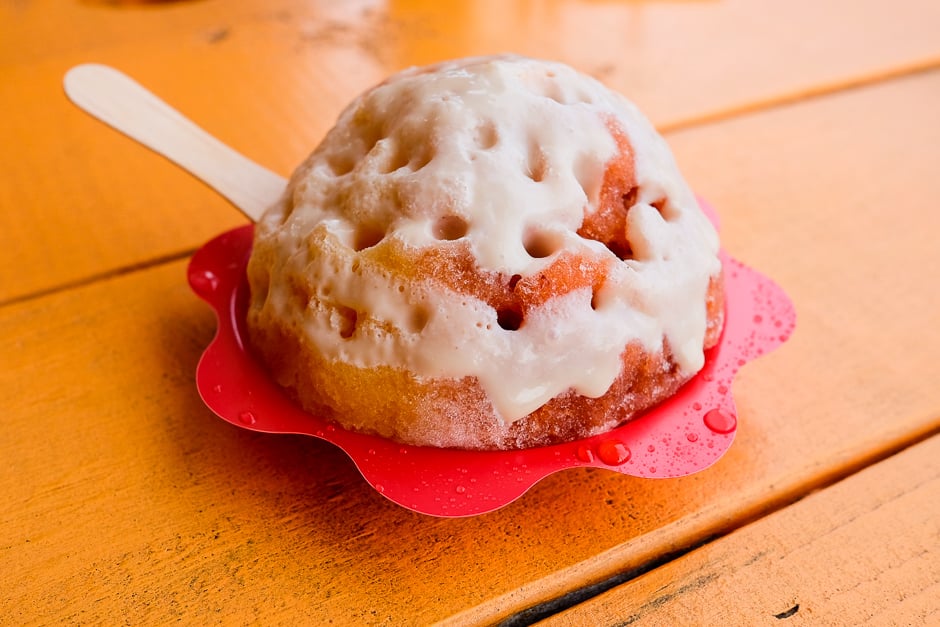 It's 3:43 now and just about that time for a glass of … something! We head to The Mill House restaurant on the grounds of Maui Tropical Plantation for pau hana. We learn that Maui has a thing for musubi ($10) so we order two unbeknownst of their size. Two rice bricks topped with thick slices of pan-seared mortadella appear and we're in over our heads. I dive into a Koloa rum punch cocktail ($12) while Frolic editor Mari Taketa and Maui contributor Rebecca Pang each snag a glass of wine ($10).
We're so enraptured by the splendor of the package: Ono food, impeccable weather and a wedding ceremony in the distance, it's 4:45 before we realize it … oh sh*t, we gotta go! We take the extra musubi in a doggie bag.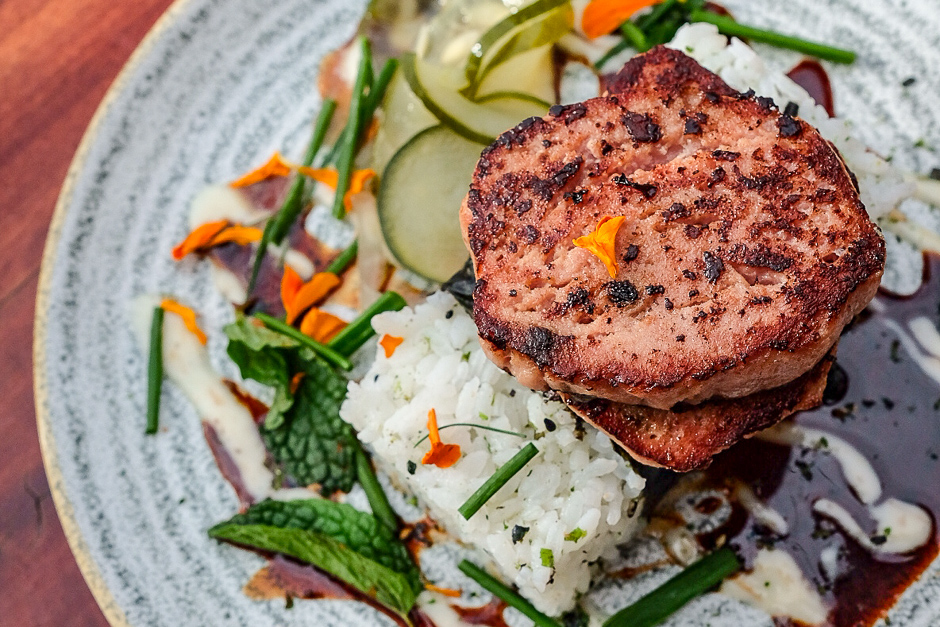 We're pulling up to The Shops at Wailea at 5:12 and the excitement bubble in the car is about to burst. The sole reason why this trip was even planned: It's time for dinner at Sheldon Simeon's Lineage Maui. The restaurant has been a while in the making and finally found a home among luxury brand names. While neither restaurant nor food aims to be fancy, it has cache and makes us wish it were on Oahu. Sig Zane's iconic Hilo One map graphic dominates a far wall while copper utensils set off the smart black palaka print napkins which you'll also notice on staff uniforms. The atmosphere reflects Simeon: Relevant but respectful of its roots.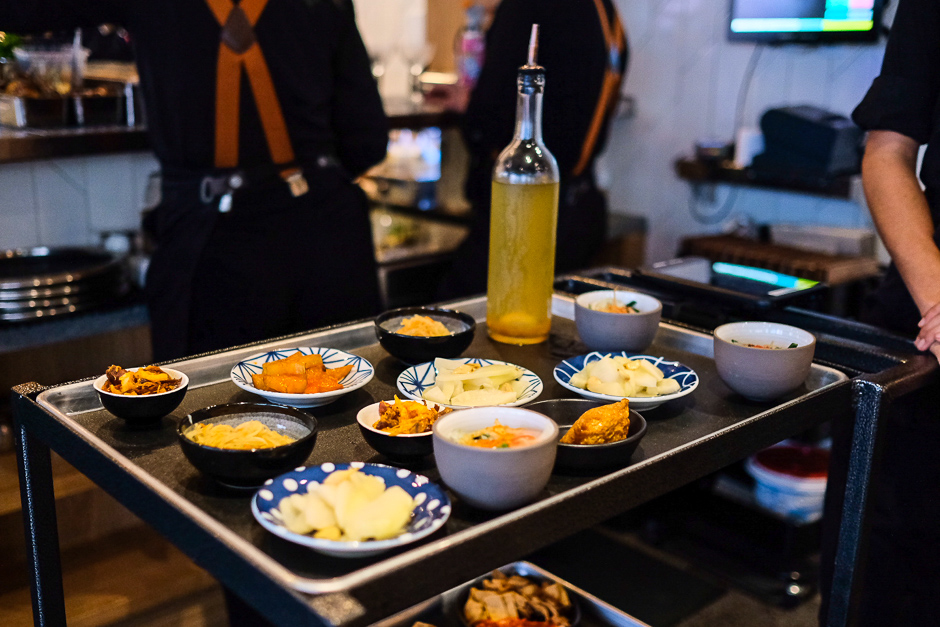 The menu spans Simeon's upbringing in Hilo, his culinary discoveries on the road and cooking on Bravo's Top Chef. We see bits of local comfort in his family recipe for pork and peas, homemade Spam musubis and the dim sum cart loaded with starter snacks that strike the chords of hanabata days and late nights after working in a kitchen – food Simeon wants to eat. Which is food you also want to eat.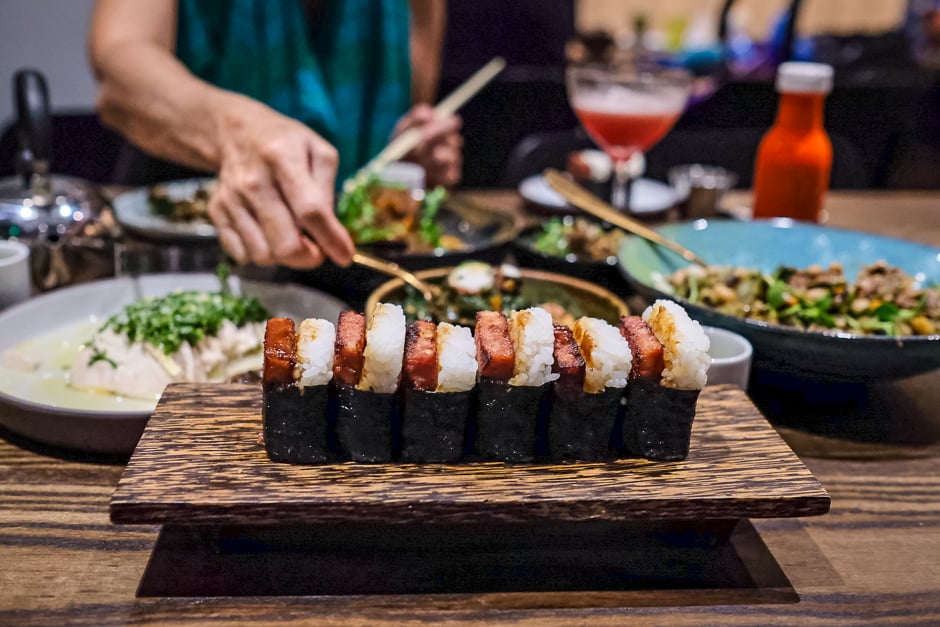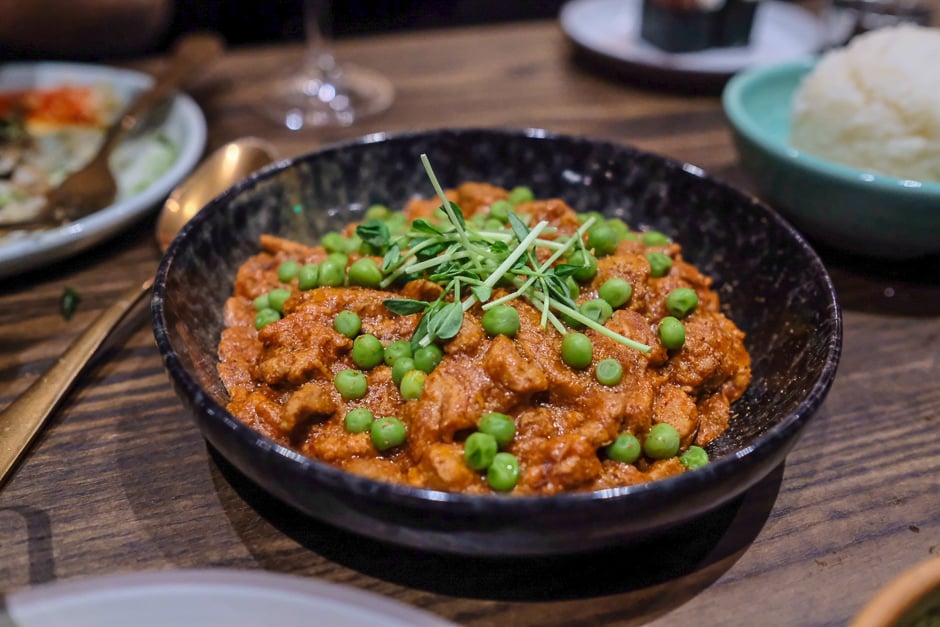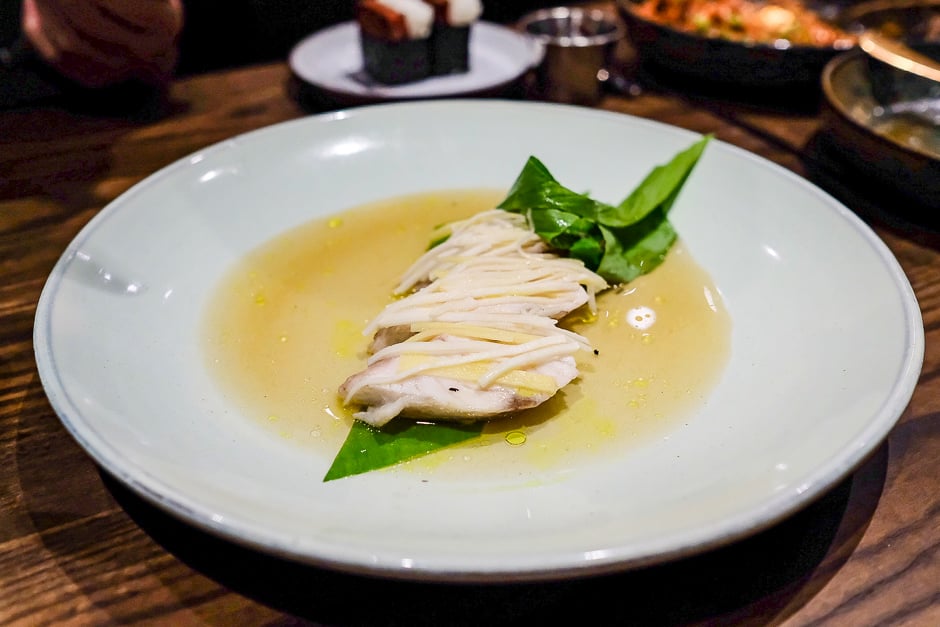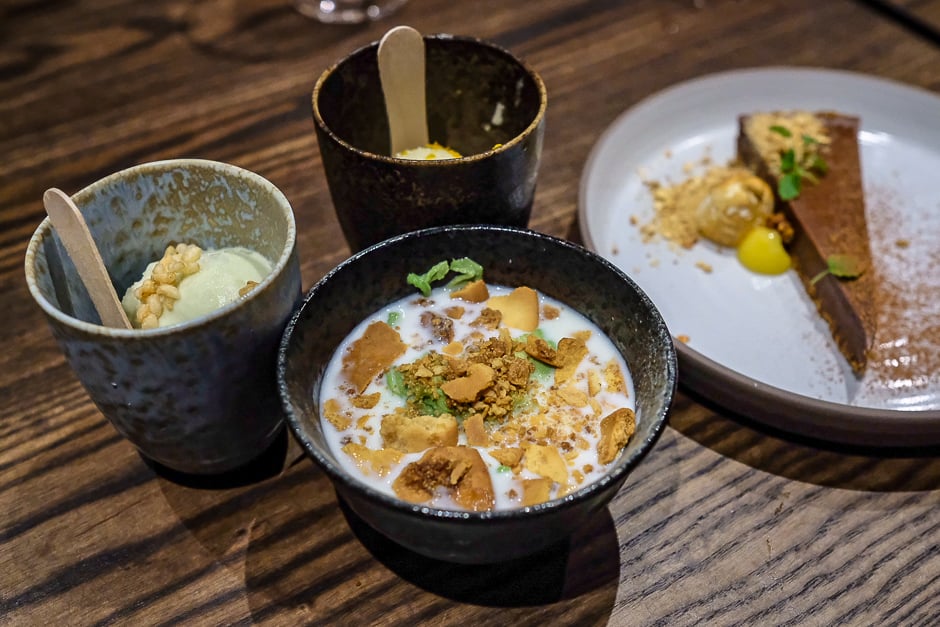 It's 8:32 and we're bummed. It's time to head back to the airport for our flight home. We leave with bellies full and leftovers for days. We'll be back, especially for the ginormous crispy pata and more Hoppin' Juan's. We promise!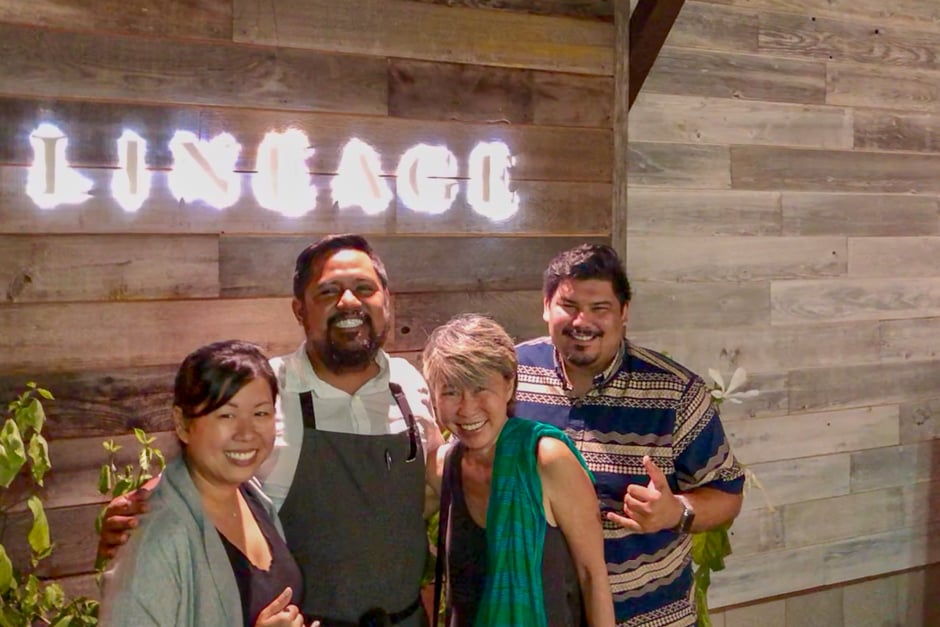 Ululani's Hawaiian Shave Ice
333 Dairy Rd, Kahului
10:30 a.m. – 6 p.m. daily
The Mill House
1670 Honoapiilani Hwy #1, Wailuku
11 a.m. – 9 p.m. daily
Lineage Maui
3750 Wailea Alanui Dr., Wailea
5 – 11 p.m. daily