How to navigate 187 movies at HIFF 2018
Hawaii International Film Festival starts Nov. 8. Do you know what you're watching?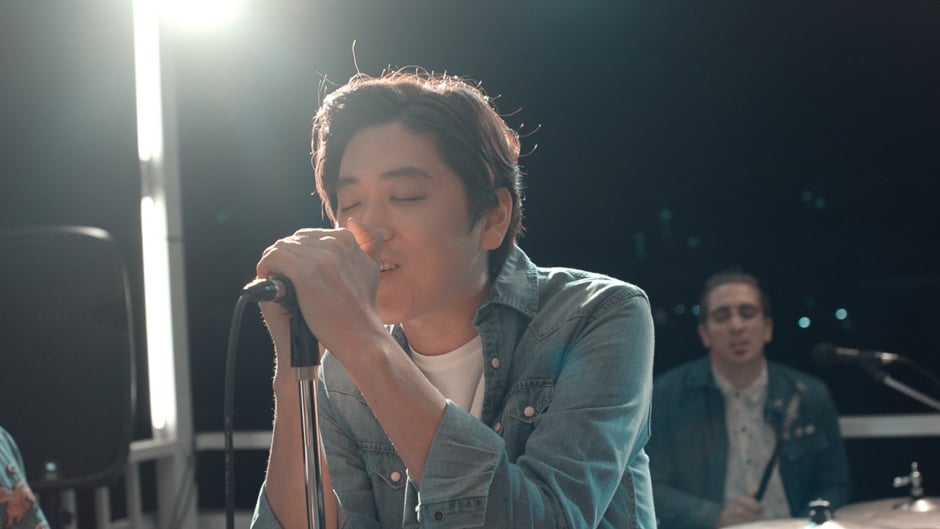 Sponsored
2018 has been a particularly strong year for film and once again, the Hawaii International Film Festival presented by Halekulani has done a terrific job of presenting the best the world has to offer.
By all means, pore through the 187 offerings to see which films fit your taste. But just in case you're looking for a cheat sheet guide to this year's festival, here's a few films that we think are definitely worth checking out.
My favorite picks
"One Cut of the Dead" (Japan)
I've been able to screen a handful of films playing at this year's festival and my favorite film so far is easily "One Cut of the Dead." This Japanese comedic horror (or is it horrific comedy?) will initially amaze you with a technically brilliant 37-minute introductory scene which is shot as one long take. You'll laugh, scream, and hold your breath in what appears to be a fantastically gonzo low-budget zombie film. But then the film really gets started and it will have you laughing even harder and smiling with delight as you discover the secrets behind the film. Initially screened in only one theater in Japan, it developed a cult following and has become the sleeper hit of the year. Horror doesn't get much more "meta" than this.
"Fiction & Other Realities" (South Korea)
Film festivals provide excellent opportunities to check out small independent films that don't normally have the means to get released theatrically. So if you're a fan of indie films that tell relatable personal stories, check out "Fiction & Other Realities." Written and co-directed by Bobby Choy ("K-Town Cowboys") this film is a personal tale of a Korean-American musician going back to Korea to explore his roots and find his identity. I was captivated by the story and this is indeed a true gem of a film.
Don't know much about history
Epic historical films will always be a part of great cinema and HIFF presents three great ones this year. "Shadow" is the latest film by director Zhang Yimou. If you've seen his previous works like "House of Flying Daggers" and "Hero," you know that you can expect beautiful artistry meshing harmonically with compelling drama in this story of palace intrigue against a backdrop of war. Fans of historical Korean dramas will love "Feng Shui," the last in a trilogy and filled with palace plot twists, and "The Great Battle," a stunning delivery of the battle of Ansi in 645 A.D. Both were released in Korea on the same date and both have become huge box office successes.
"Feng Shui" (South Korea) Trailer
"The Great Battle" (South Korea) Trailer
Gangsta Gangsta
I love a good crime film, especially when gangsters are involved. It's something about the dual philosophies of loyalty and betrayal in the gang world that just really intrigues me. The three films listed here all present fresh looks into the genre while also appealing to the traditional tropes.
"The Blood of Wolves" (Japan) Trailer
"Gatao: Rise of the King" (Taiwan) Trailer
"Ash is Purest White" (China) Trailer
Date night
Looking for a film that both you and your schmoopy can enjoy? HIFF has that too. "50 First Kisses" is a (sometimes too) faithful Japanese remake of the Adam Sandler and Drew Barrymore film "50 First Dates," complete with the Hawaii setting and even much of the identical dialogue. South Korea always knows how to deliver the melodrama, so you can be sure that "On Your Wedding Day," a young adult romance and one of the country's biggest box office hits of the year, will be yet another heartwarming ride as well.
"50 First Kisses" (Japan) https://www.youtube.com/watch?v=iu1XxLCcGIM
"On Your Wedding Day" (South Korea) https://www.youtube.com/watch?v=C0h005G8pq8
Award circuit favorites
Wanna get a head start on your Oscar pool? These five films have already been the talk of the global film festival circuit. With acclaimed directors as well as A-list actors, you're sure to see these mentioned repeatedly leading up to awards season.
"The Favourite" (Ireland, UK, USA) https://www.youtube.com/watch?v=SYb-wkehT1g
"Green Book" (USA) https://www.youtube.com/watch?v=uC-_Gon2p9M
"Destroyer" (USA) https://www.youtube.com/watch?v=WNe2C5U8a2M
"If Beale Street Could Talk" (USA) https://www.youtube.com/watch?v=CQXSforT_qQ