How to Make Bibingka for Christmas
A Filipino recipe with notes of rice, coconut and ube jam.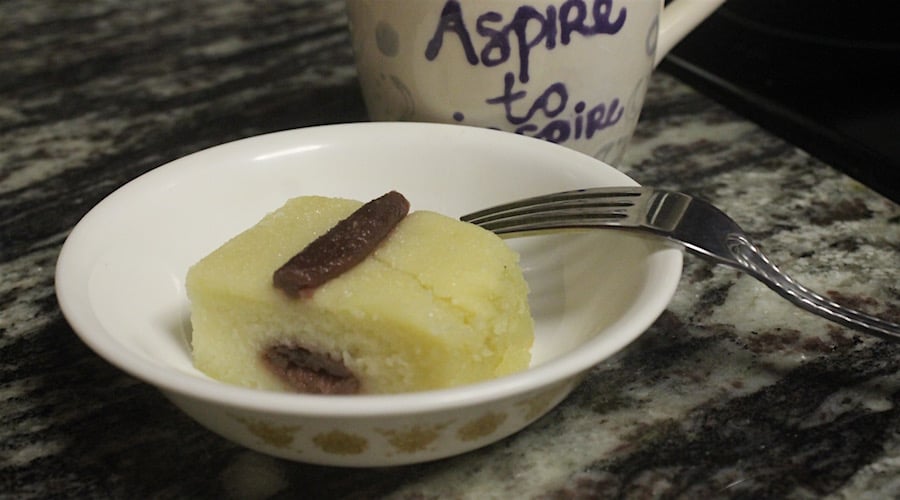 When I was growing up, you knew the holiday season had arrived at my house when aromas of banana leaves and sweetness wafted from the kitchen. Dad was baking his special bibingka—a rice cake often cooked and served in banana leaves—to give away as gifts.
Bibingka is a holiday tradition in the Philippines, and baking it reminds my father of home. The texture can range from mochi-like to cakelike, depending on the recipe; my father's comes out like a coffee cake. Occasionally, if he feels like it, he'll decorate it with egg or cheese on top.
While my baby sister grew up reciting his recipe by heart, I cannot give away his secrets, so I have come up with my own version to share with you.
Lalaine's bibingka
Banana leaves (optional)
1 8-oz package cream cheese
2 cups granulated sugar
3 eggs
3½ cups sweet rice flour
1 tablespoon baking powder
1/2 cup melted butter
1 tablespoon vanilla
1 15-oz can cream of coconut
1 cup coconut milk
Ube jam or halaya (optional)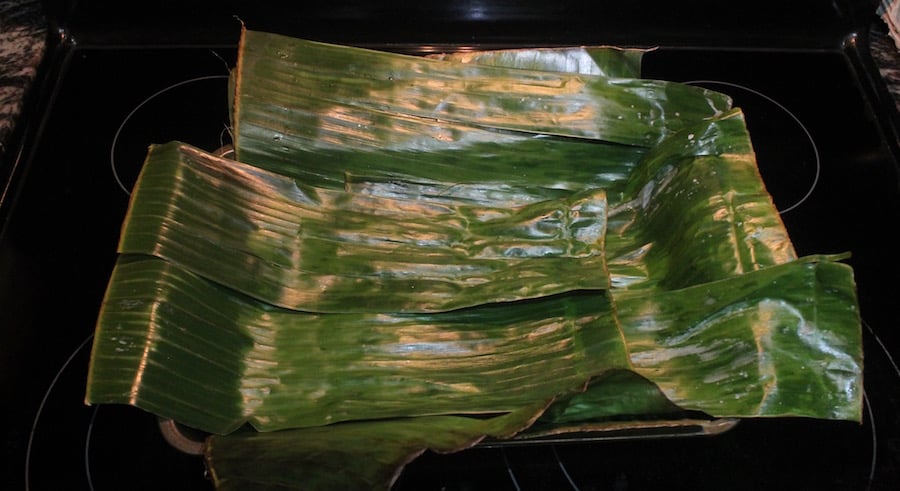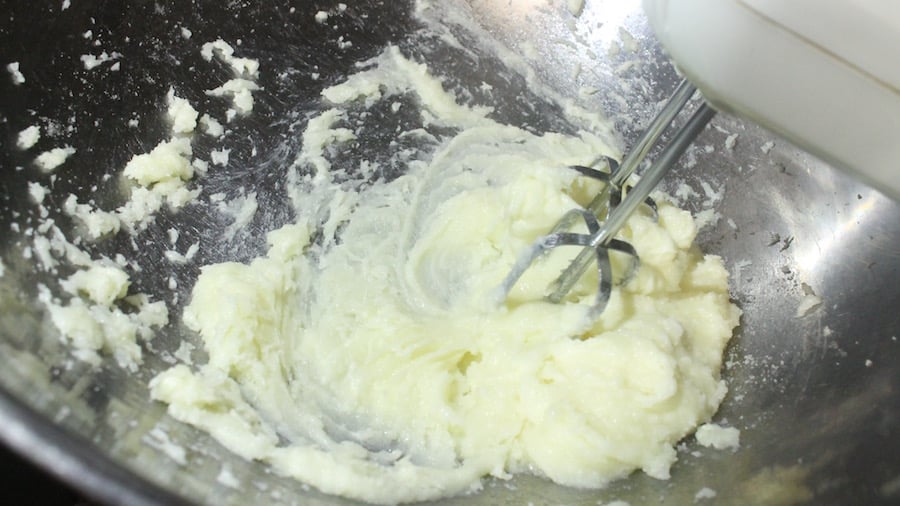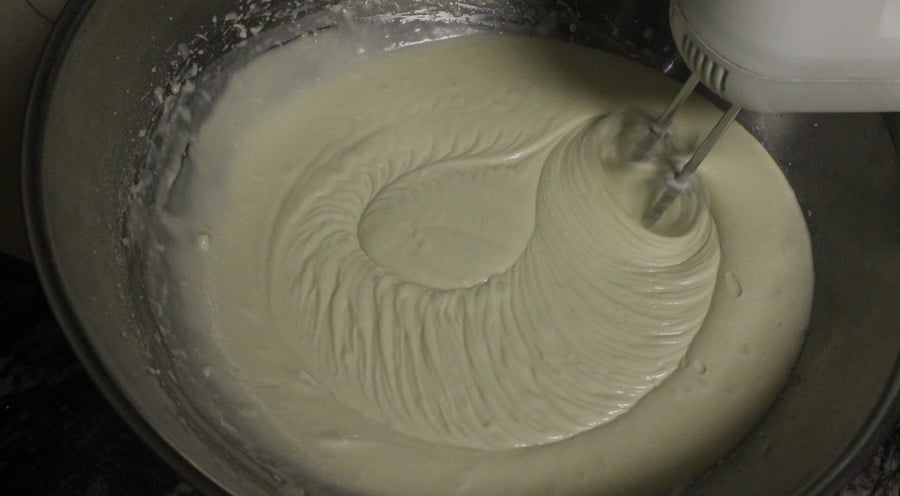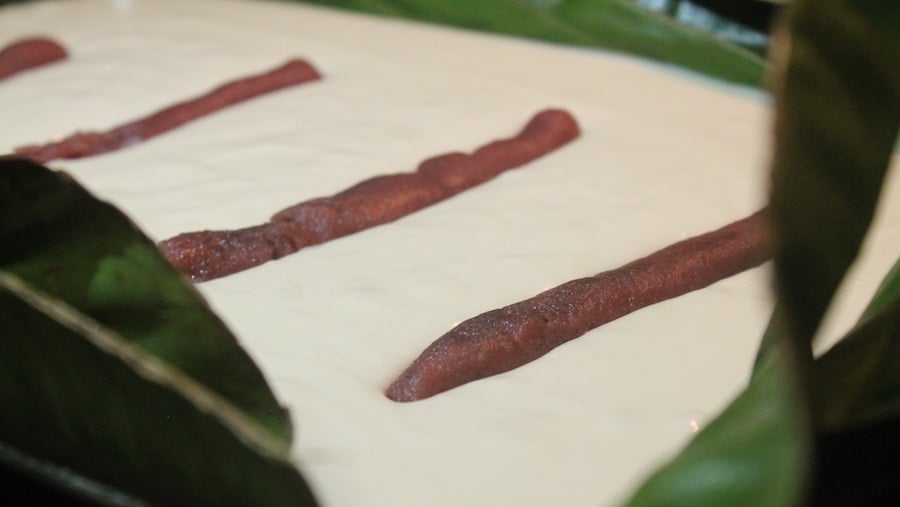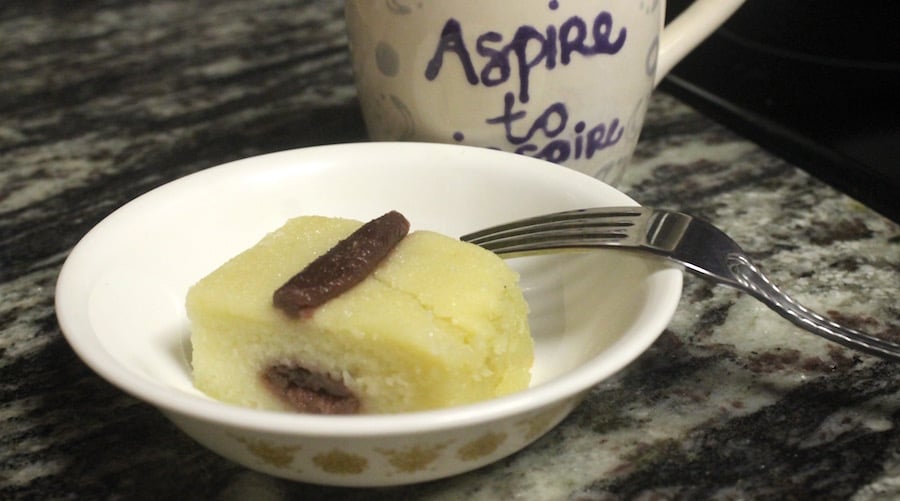 My bibingka recipe produces a treat that's somewhere between mochi and cake in texture. I like how the ube halaya sinks into the middle and oozes out when you cut in. I hope you enjoy this Filipino holiday dessert.