How To Give Your Keiki a Haircut at Home During The Coronavirus Pandemic
Six brave parents give their keiki haircuts while stylists on Oʻahu are closed. See their photos!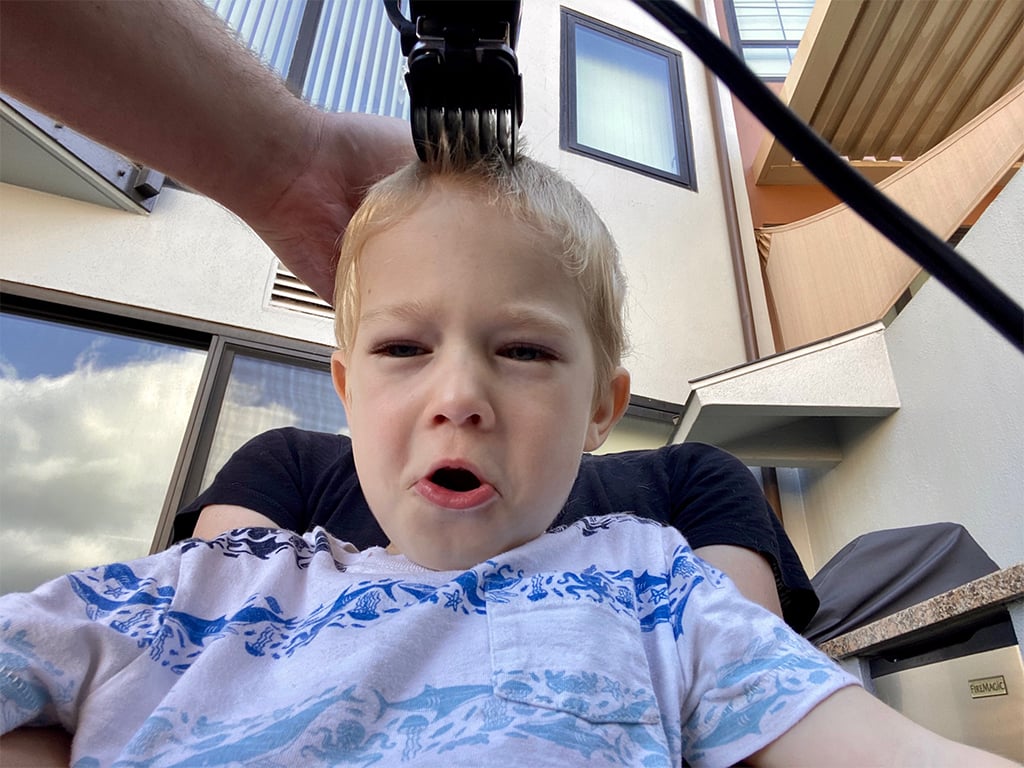 Photo: Courtesy of Laura Dornbush
You have worn many hats during the COVID-19 pandemic—parent, teacher, concierge, short- order cook, to name a few—but I bet you never thought hairstylist would be one of them. Of course, if you are like me, you have literally been wearing a hat to hide those embarrassing highlight roots.
As with all things during the pandemic, it is okay to try something new, set your expectations low and have a sense of humor about it. If things don't go well, remind yourself that hair will grow back, and barbershops and salons will open soon (hopefully).
Duke, my 3-year-old son, has been receiving home haircuts since he was 6 months old when well-intentioned strangers would say, "Aww, cute. How old is SHE?"
My husband was quick to resolve the confusion and has been cutting Duke's hair ever since.
During the stay-at-home order, both Duke and his dad have each tolerated two haircuts on our condo lānai.
There are a ton of haircut video tutorials out there, but I appreciate pro-stylist @Legit Mom Life's straightforward approach for boys and girls. When you are ready to go for it, here are our tips for making the process as painless and tear-free as possible.
---
Our 8 Tips For Keiki Haircuts
1. Prep your child. No one likes surprises, so talk with your child in the days leading up to the big day to describe what will happen and show them the tools you will use. We hype it up as "Haircut Day" when both Duke and Daddy get haircuts together.
2. Set-up outside. This will get hairy. Hair will get everywhere, so do yourself a favor and head outdoors. You can cover your child with a sheet (or superhero cape), but we keep it simple and slip-on an old T-shirt. Beware: You, the hairstylist, will get hair all over yourself, too, so dress appropriately.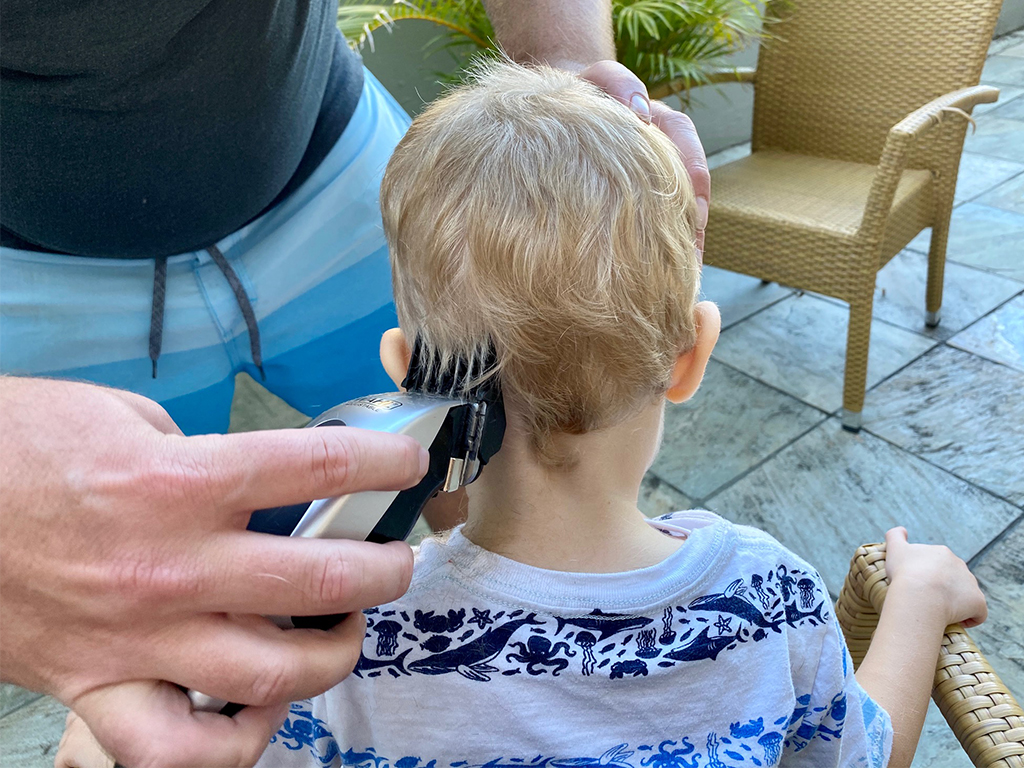 Photo: Courtesy of Laura Dornbush
3. Electric clippers v. scissors. While both options may seem scary when young keiki are involved, we opted for clippers to achieve Duke's short cut. We bought our Wahl clippers for about $30 at Longs Drugs. For bangs or long hair, scissors work great. Make sure your tools are sharp for an even, quick cut. For younger kids, it helps to have them sit on an adult's lap to hold them still and keep their little hands away from the sharp tools.
4. Start cautiously. With clippers, use a high number guard attachment first, which will leave the hair longer. Then adjust to lower numbered guards to cut the hair shorter and create a tapered look. It's best to be conservative. Just like adding salad dressing, you can always cut more, but you can't put back.
5. "Be quick, but don't hurry." To quote the great coach John Wooden, make sure to keep the pace before your child has a meltdown. This is not a spa experience for them.
6. Give encouragement. While you are cutting, give your child updates on how great their hair is looking and reassure them that they are doing a good job.
7. Have a bath ready. Fallen hairs that land on your keiki's neck and arms are itchy. Plan to head straight to the bathtub or shower after the cut. A good shampoo scrub will ensure all the loose hairs are gone.
8. Load on the compliments. To instill pride of their new style and for making it through the process, show them in the mirror, send a photo to grandma, or model on FaceTime with an auntie.
---
I also polled some local parents and asked for their tips and experiences:
Andre, 6 years
Photo: Courtesy of Alan
"Have fun with it. Don't stress out. Hair grows back. Kids can't really go out now anyways."
-Alan, dad to Andre Yan, 6 years, 'Ewa Beach
---
Kenzo, 18 months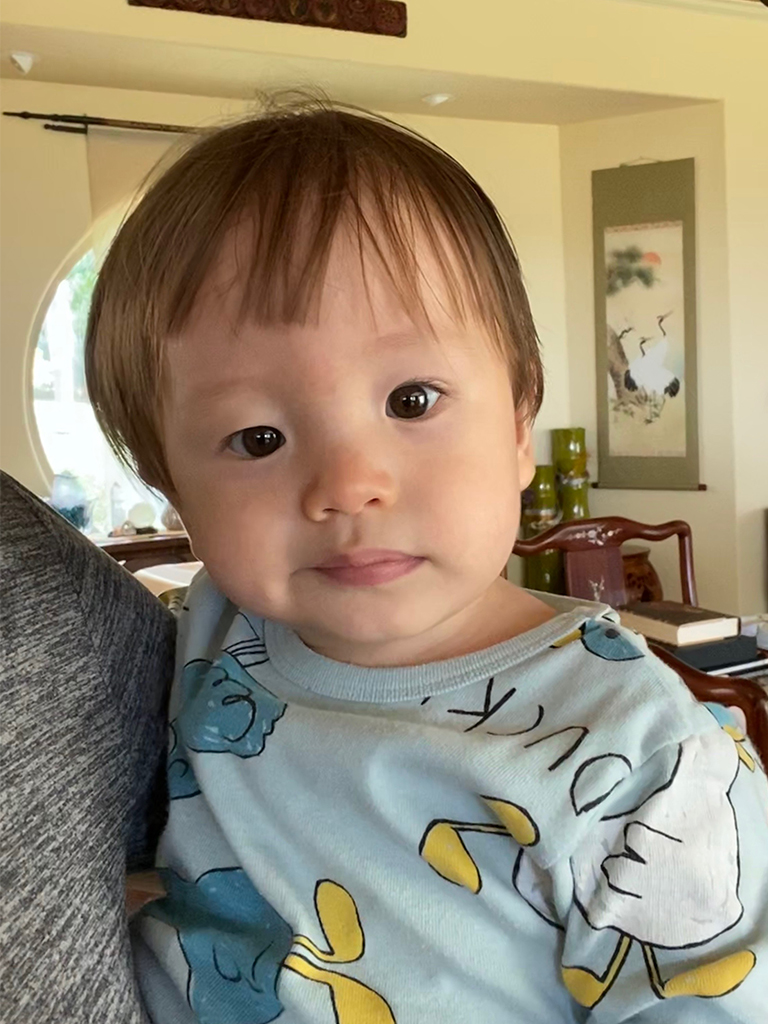 Photo: Courtesy of Yunji
"Don't let grandma trim your bangs."
-Yunji, mom to Kenzo, 18 months, Honolulu
---
Trevor, 3 years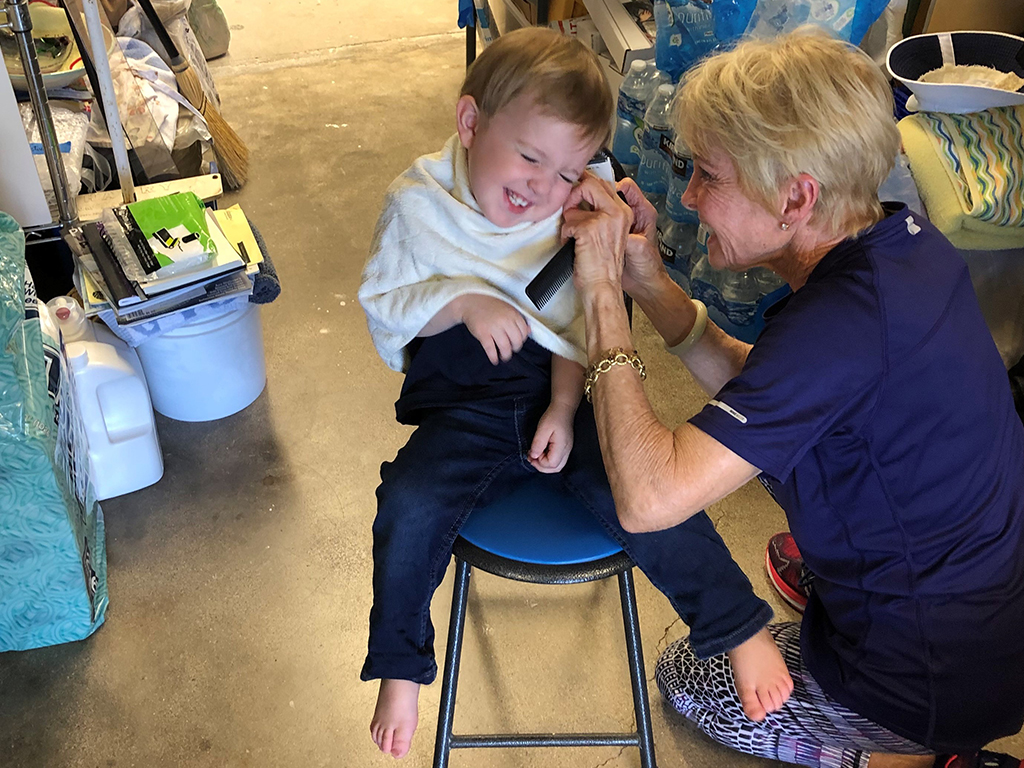 Photo: Courtesy of Tiffany
"It tickles his neck, so he spends most of the time laughing and trying his best to stay still for his tūtū."
-Tiffany, mom to Trevor, 3 years, 'Aina Haina
---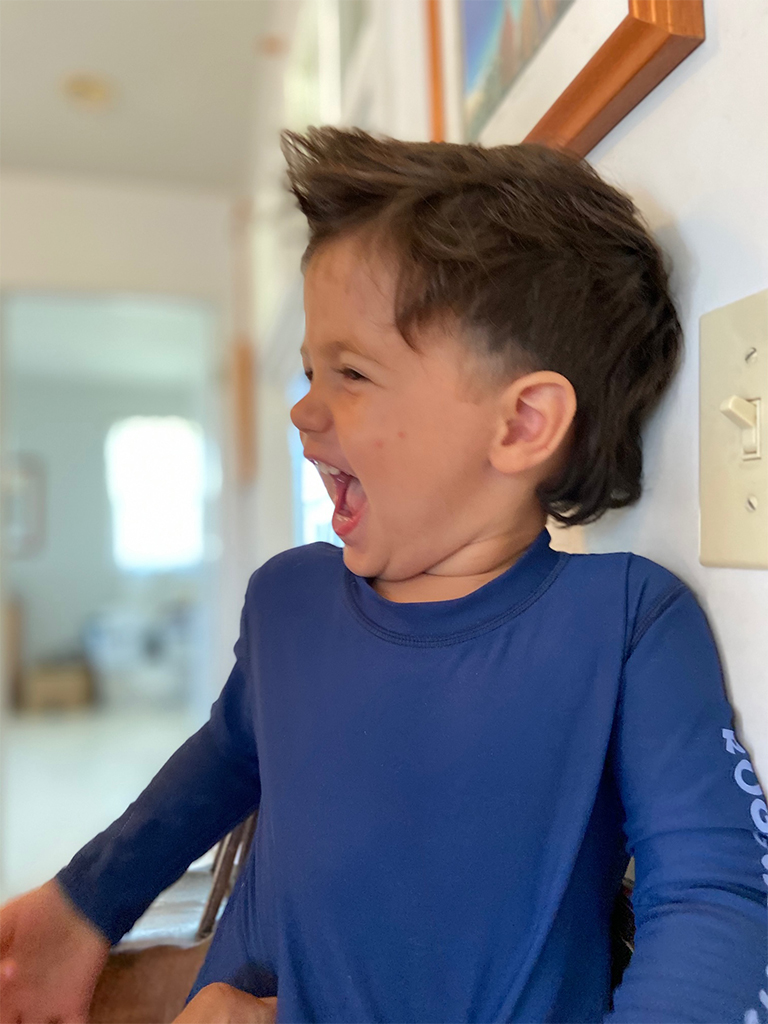 Photo: Courtesy of Peter
"We got matching mullets, but his looks better. Mine looks like a pompadour."
-Peter, dad to Finn, 2 years, Kailua
---
AJ, 7 years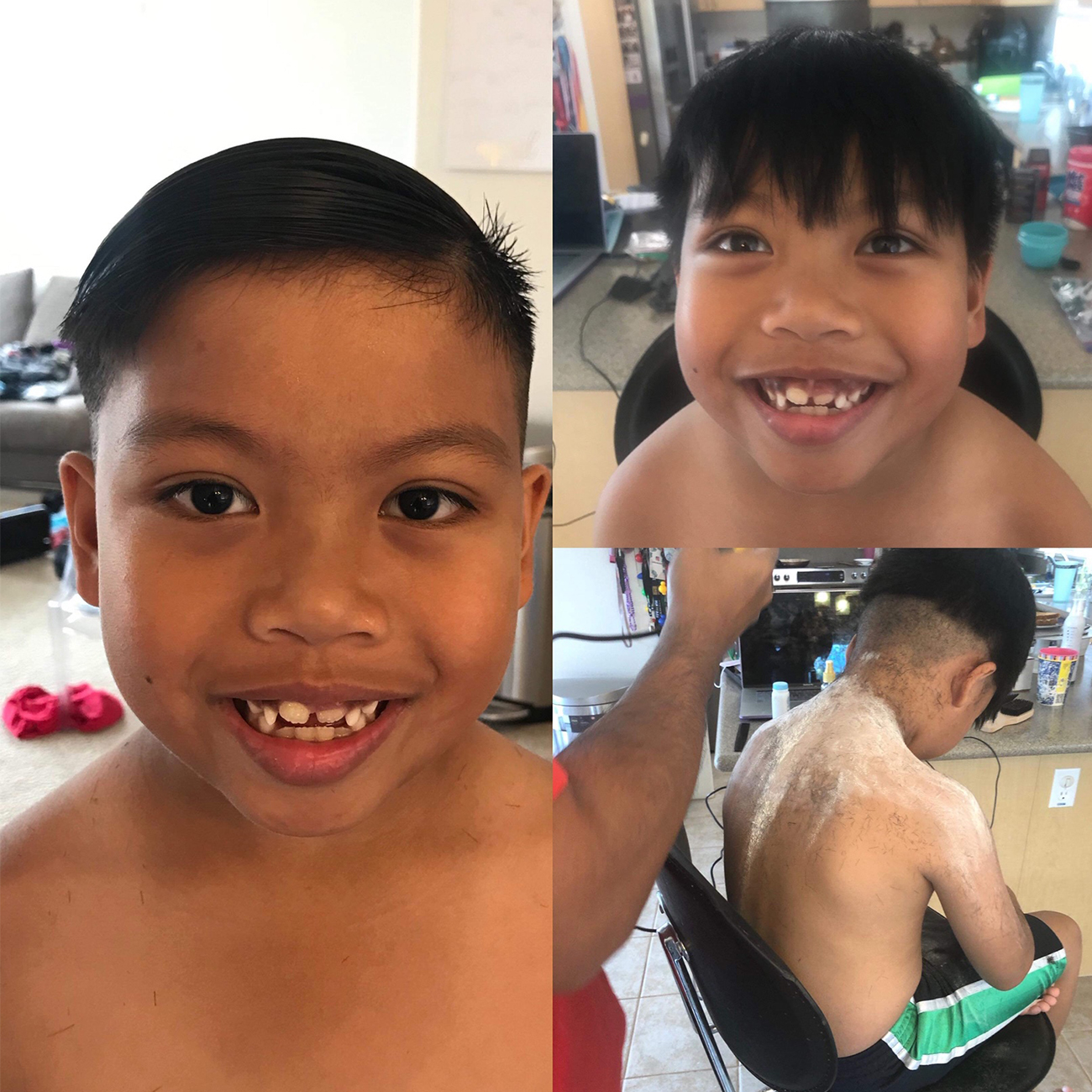 Photo: Courtesy of AJ
"Thanks for the haircut, Dad. But that might be the last time you cut my hair."
-AJ, age 7, said to his dad, Stephen, Makakilo
---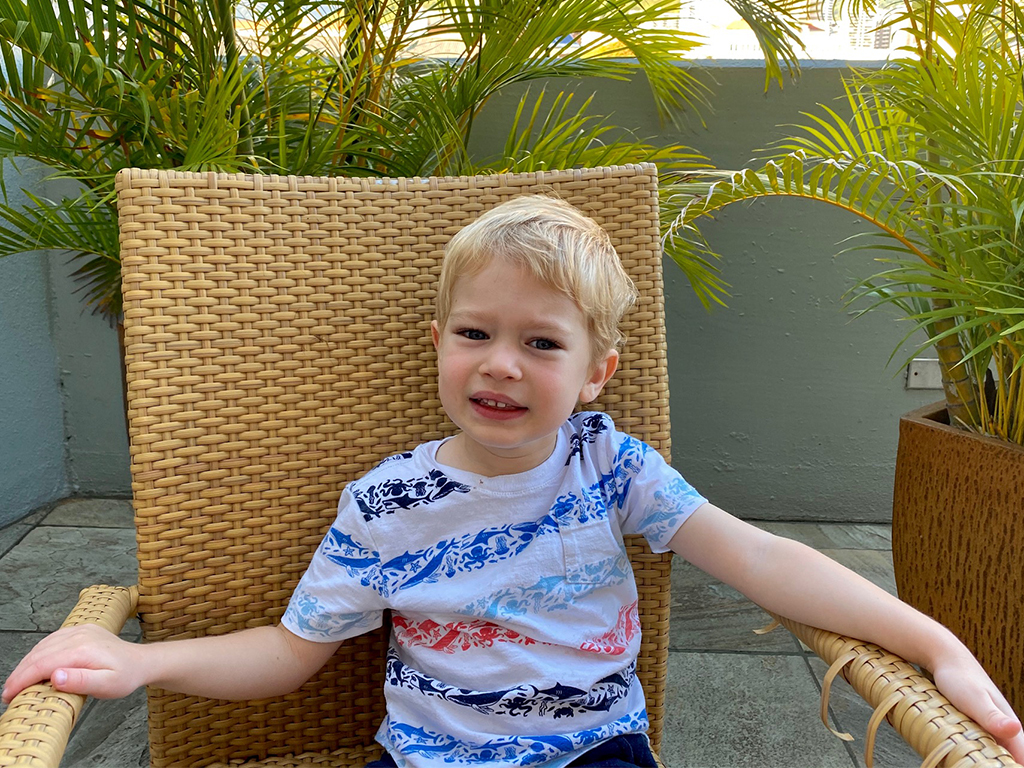 Photo: Courtesy of Laura Dornbush
I have enjoyed the camaraderie I've seen among parents sharing photos of our haircut successes and fails with friends, family and on social media.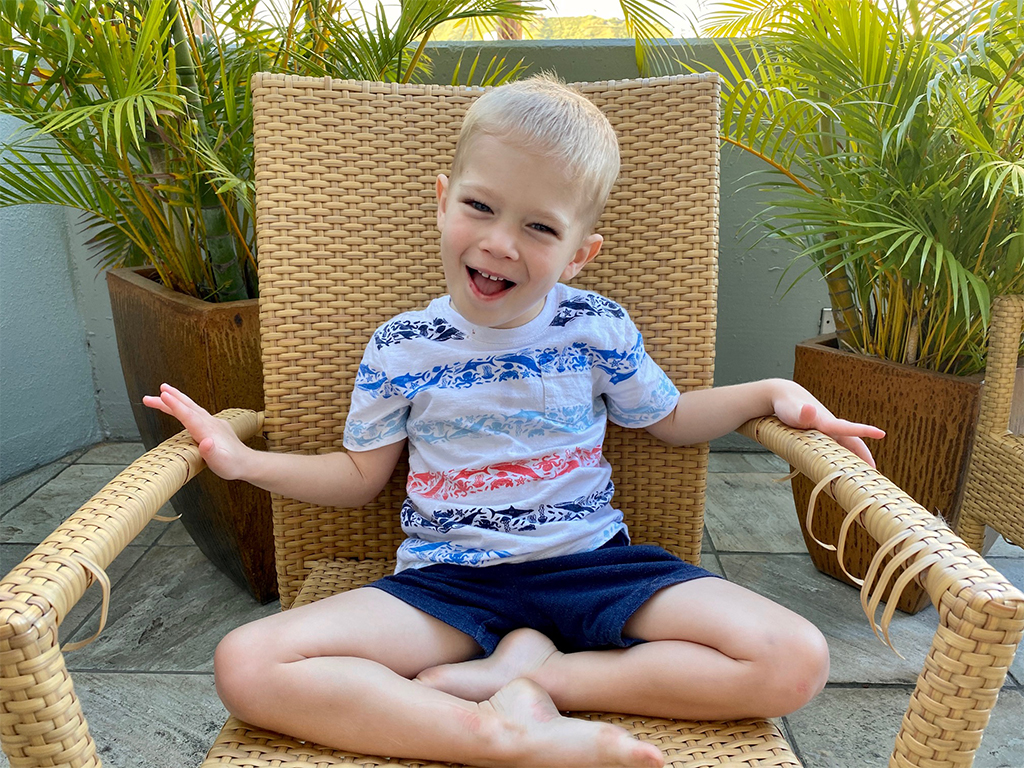 Photo: Courtesy of Laura Dornbush
Whether you are a 'covid cut' master, contemplating it, or holding out until the salons open again, check out the hashtag #covidcuts if you need a laugh and some encouragement.