How to convert videos for iPhone/iPad/iPod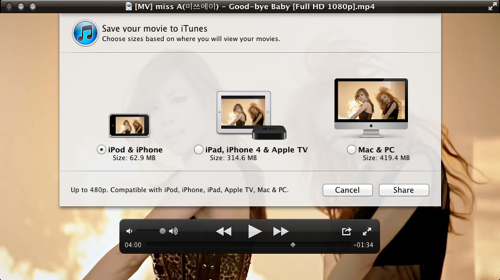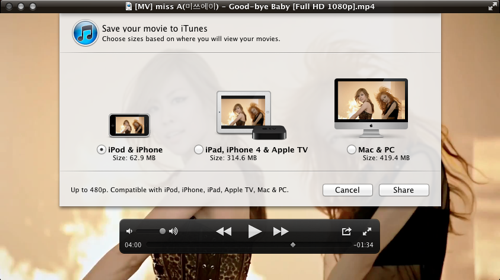 I'm often asked how to get videos to iDevices in a simple and easy way. Following up on a post I did about downloading videos from YouTube, I received a question from one of my most prolific readers of my random tech and how-to post… my editor Diane Seo.
That was a joke, people. It's not that she's a huge fan; she has to read my posts to correct stuff. Never mind, I digress. Diane wanted to know what's the easiest way to get videos converted for use on an Apple mobile device, namely iPhone, iPad and iPod Touch.
The process is surprisingly simple, and this quick video will show you how.
QuickTime is a very versatile tool and comes standard on any Mac and on most PCs if you own an Apple mobile device. The same steps are available if you're making videos in iMovie or Final Cut Pro. Just hit the "Share" menu and select iTunes.
I hope you enjoyed this quick "how-to" and found it useful. If you have and questions, comments or feedback, drop me a note… Mahalo!