How hard is indoor climbing, really?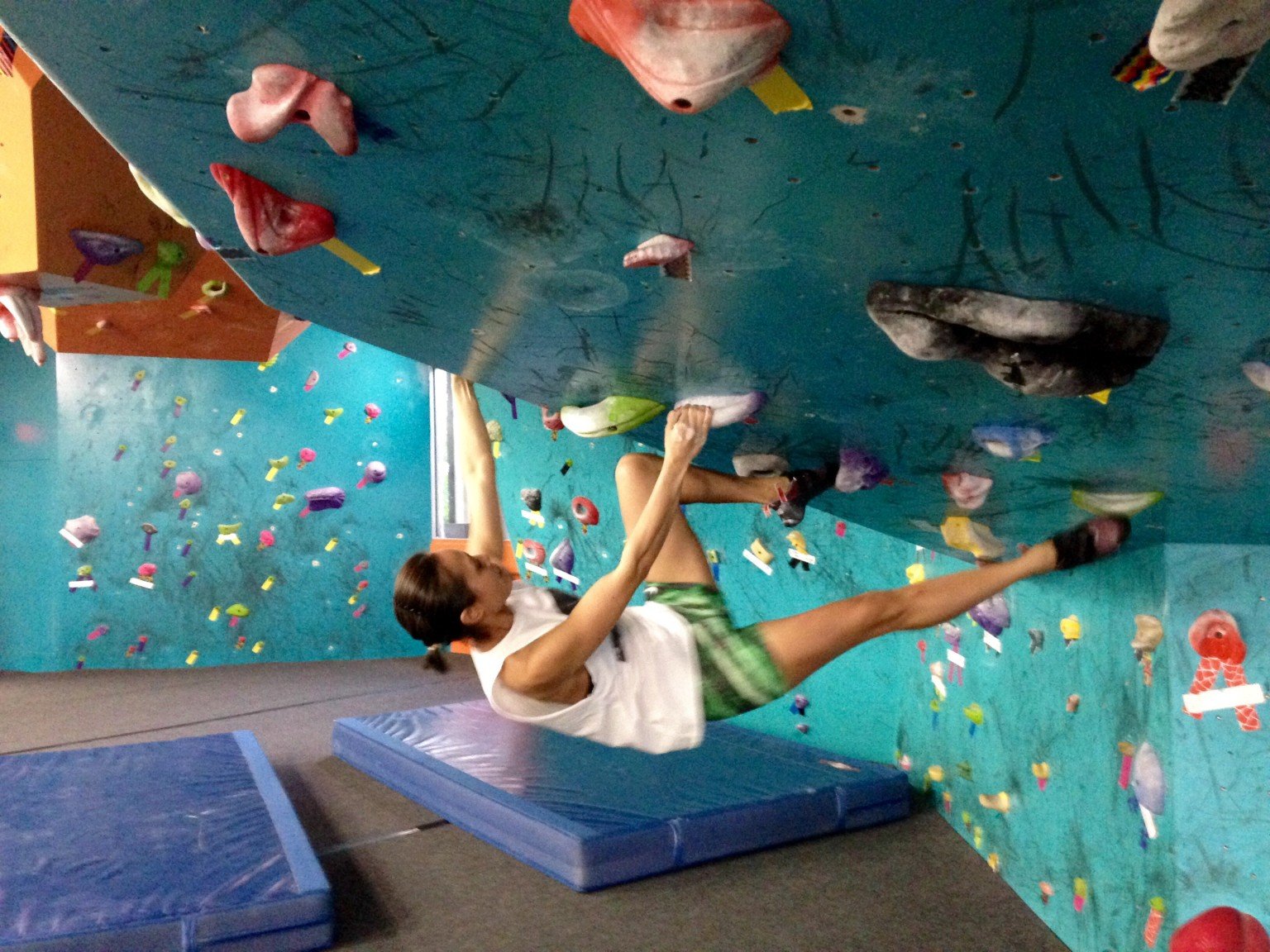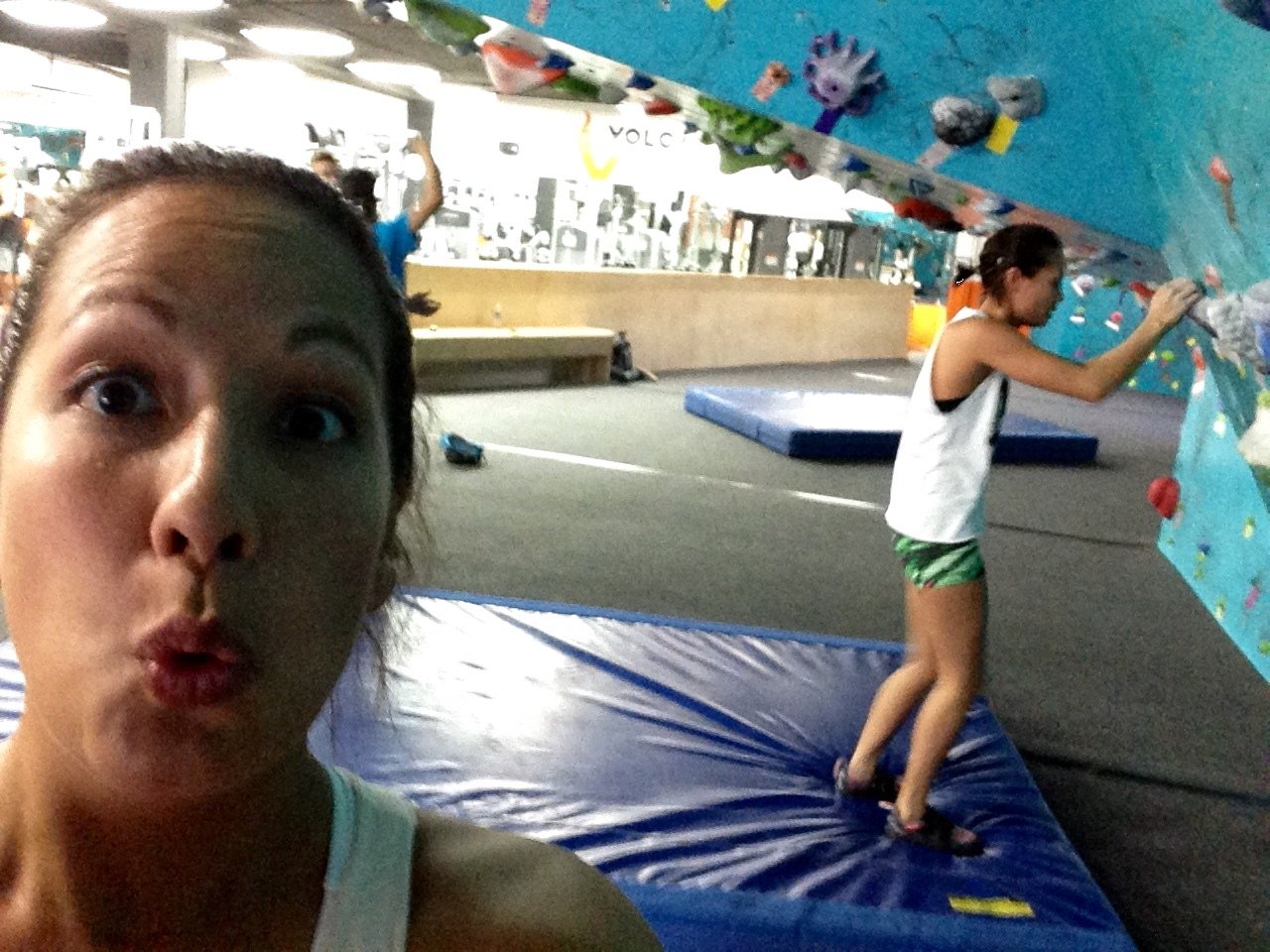 Fitness for me is a way of life. I stay active by hiking, swimming, surfing and yoga. I've heard about more extreme sports like parkour, bouldering and indoor rock climbing, but I've never had the chance to give it a go. Until now.
Volcanic Rock Climbing and Fitness opened its doors just over a month ago and invited me in. It's a full-service gym, but what I really wanted to try was the indoor rock climbing because it's considered one of the most challenging and adrenaline-pumping of sports. "We have young people who climb, older people, kids. It's a great date activity," says marketing manager Dane Nakama. "You're really going to feel it in your fingers and forearms. As you climb more and more it's going to work absolutely everything."
I was not surprised to realize that "absolutely everything" includes your brain. This is a great way to build strength and work on your core, legs, arms, even fingers and hands, but it's also very challenging mentally. You have to strategize how you are going to climb the wall, where you are going to put your hands and feet. Honestly, it takes a lot of problem-solving.
The wall covers the entire right side of the gym and looks like something from outer space. There are colorful, odd-shaped rocks and stickers with different patterns. Each marks a different part of the course and is color-coded. If you follow a certain path, you'll be on a specific climbing route with its own name and goal. Obviously the objective is to get to the top, hit the final rock with both hands and climb, or fall down. It's OK, though, because the floor is very bouncy and they also have padding to help cushion a fall.
I am in good shape, but not the best shape of my life. While I could definitely tone up and lose some pounds, this indoor climbing for me was doable. I was briefed near the training wall and shown how to place my feet, toes and hands (they give you special shoes that help with foot places and better use of your toes). Then I got the green light.
Climbing is quite challenging. But the feeling is incredible. You are using your entire body and harnessing muscles perhaps never used before. The nicest thing about this experience is the support from the staff and fellow climbers who are friendly, kind and encouraging. As far as fitness regimens go, gym members and staff say this type of workout and setting keeps you from getting bored. "There are things that I want to do here. This is fun," Nakama says. "There's reasons to get me to the gym, and historically that's the hardest part of any workout."
Here's a quick video of my experience: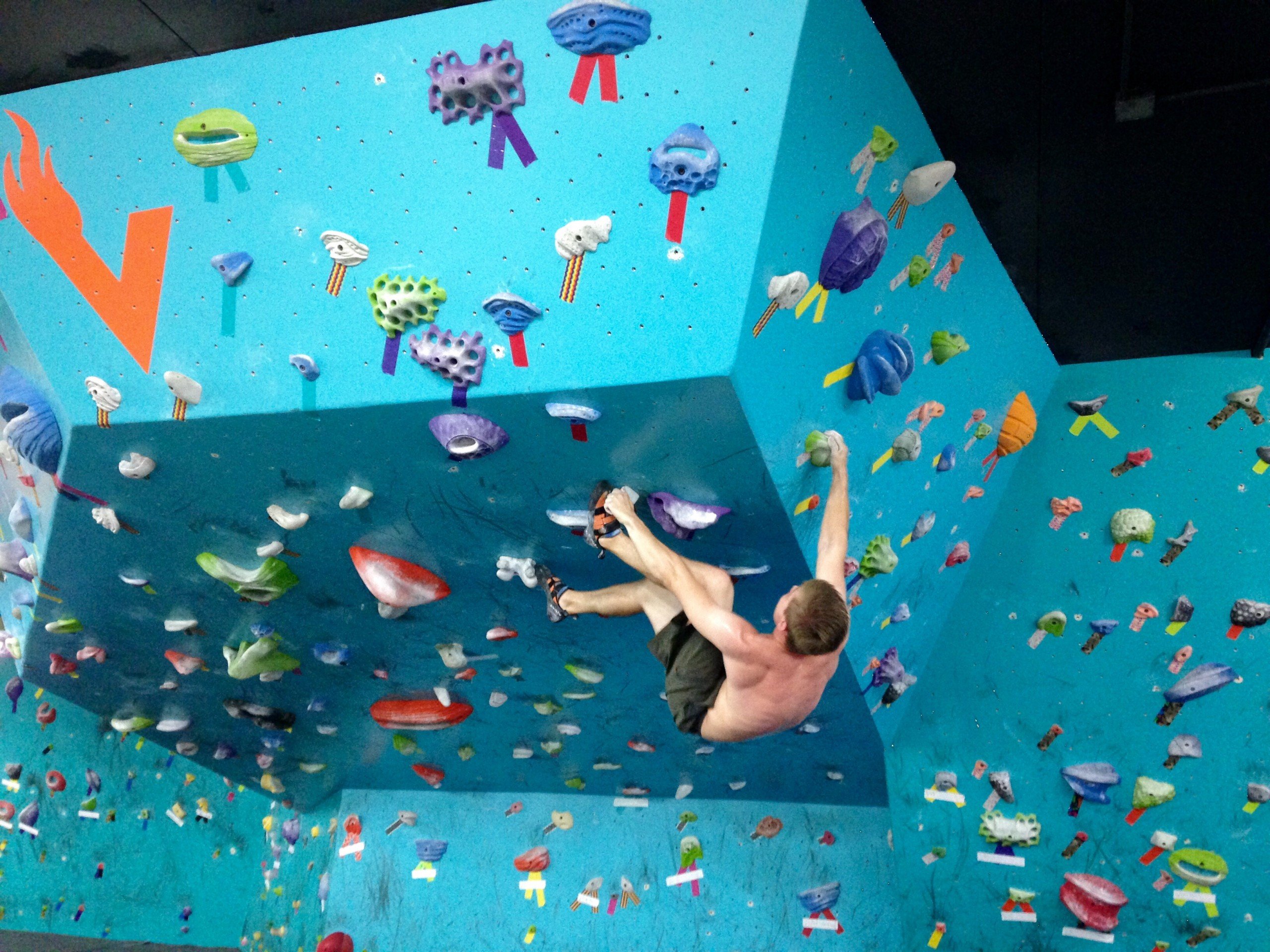 Volcanic Climbing & Fitness
1212 Punahou Street
Honolulu, HI 96826
Indoor climbing wall, weights, cardio equipment, yoga, fitness classes, indoor pool, sauna, steam room, Jacuzzi, ice plunge, locker rooms and showers
Monday-Friday 7:00 a.m. – 10:00 p.m.
Saturday 7:00 a.m. – 8:00 p.m.
Sunday 10:00 a.m. – 5:00 p.m.
*Note: They also have a killer smoothie and bowl bar with amazing acai bowls.