Honolulu's food trucks get the green light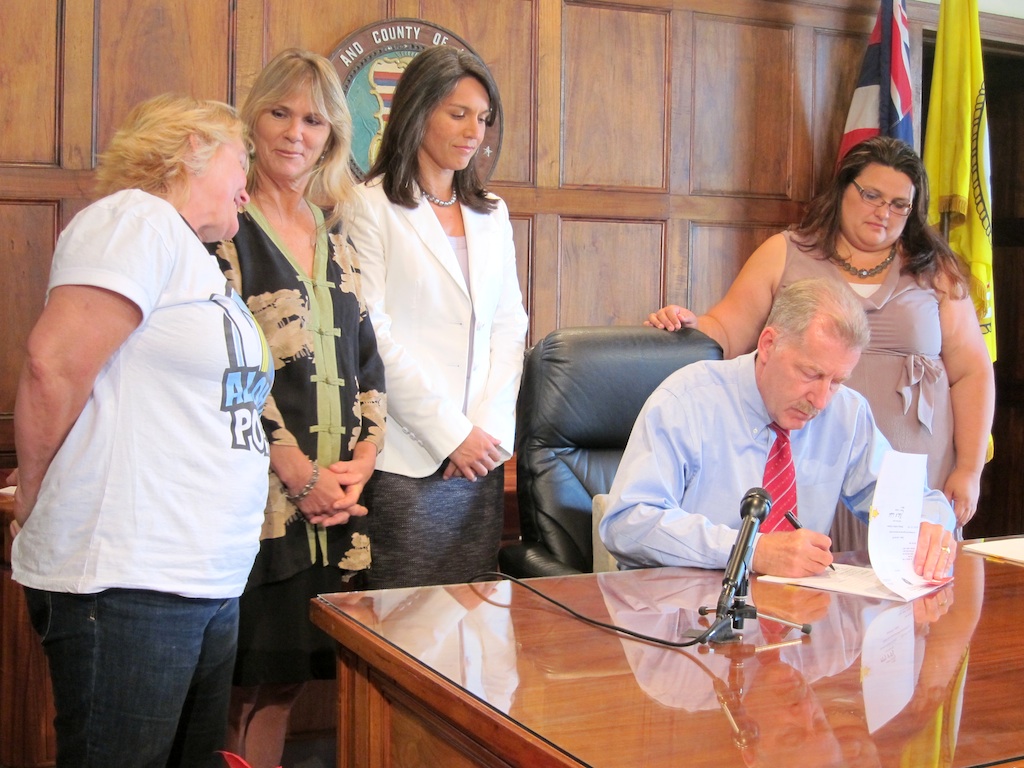 It's official: Food trucks are legal on city streets again.
After a long winter of being chased off the streets by an obscure, outdated law, trucks on Tuesday got the green light to legally dish up their tacos, yakitori, whoopie pies and chai lattes for as long as a parking meter allows, or if there's no posted time, for up to three hours.
For all the weeks it took for the amended law to wend its way through the City Council, all the months we watched one truck after another disappear from the streets, you should know that in the end, with unanimous support and zero opposition, the City Council shaved a full month off passage of that law, and in a rare move rushed the bill directly from its final vote to Mayor Peter Carlisle's office for immediate signing into law. They did this to help truck owners whose livelihoods were threatened.
That last act lifted the stranglehold from a burgeoning street food scene. It effectively threw out pending court cases that could have imposed fines, jail sentences and criminal records against Tiki Truck, Aloha Ice Cream Tricycle and others. It let them get back to the business of feeding us.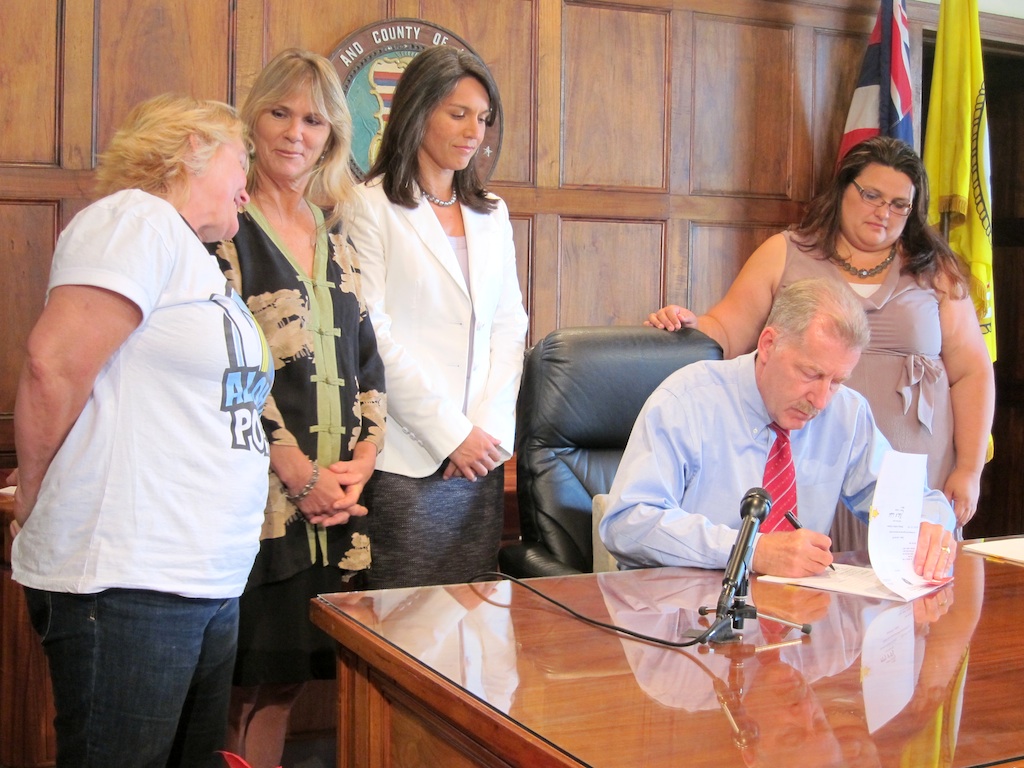 Carlisle signs the new changes into law. At left is Kathy Sills of Aloha Ice Cream Tricycle, who wants to make sure he's signing the right place.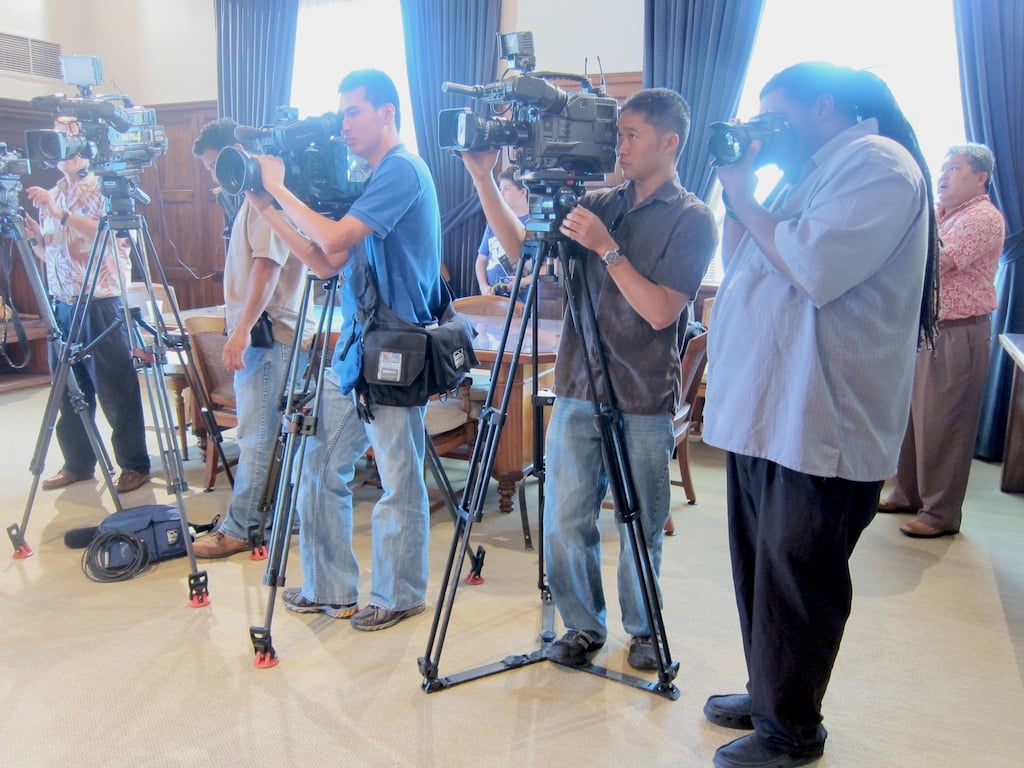 For the first time, media turn out in force to cover the food truck bill.
The key players: Councilwoman Tulsi Gabbard, in the white jacket, found out police were citing trucks when she went to Camille's on Wheels for her favorite quinoa taco. She introduced and shepherded the changes through the City Council. Poni Askew, Eat the Street organizer who corralled the trucks and worked with Gabbard, thanks the players. Askew's emotions overflow, catching her by surprise. She clasps hands with Camille Komine, a key player among the truck owners.
What happens now? Starting Wednesday, trucks will begin returning to their favorite spots. Let's welcome them back.