Honolulu Restaurants for Vegetarians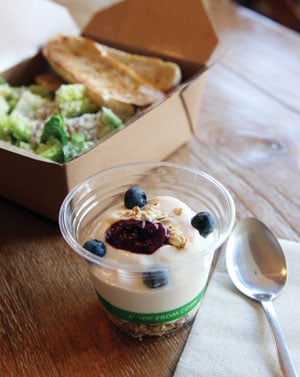 Maybe you're an ovo-lacto vegetarian. Maybe you're dabbling as a "COW" (carnivore only on the weekends). You might have even gone full-frontal vegan. Still, you want food that's full of flavor—even if it isn't full of meat. Here are some great local resources for meat-free cuisine, based on what we've covered in Honolulu Magazine.
Two new vegan restaurants hit King Street.
John Heckathorn reviews Peace Café.
Our staff picks the Best Vegan Treats.
Heckathorn interviewed some prominent local vegetarians on why they have gone veg, and got their dining recommendations.
Looking for the elusive pho that isn't made with beef stock? Look no further.
In "Night of the Living Lasagna," Heckathorn tries a raw-food diet for three days.
Govinda's is a downtown lunch staple.
This beloved Kauai restaurant closed, but its influence—and cookbooks—live on. Read about the food here for inspiration.