Honolulu Juice Company arrives downtown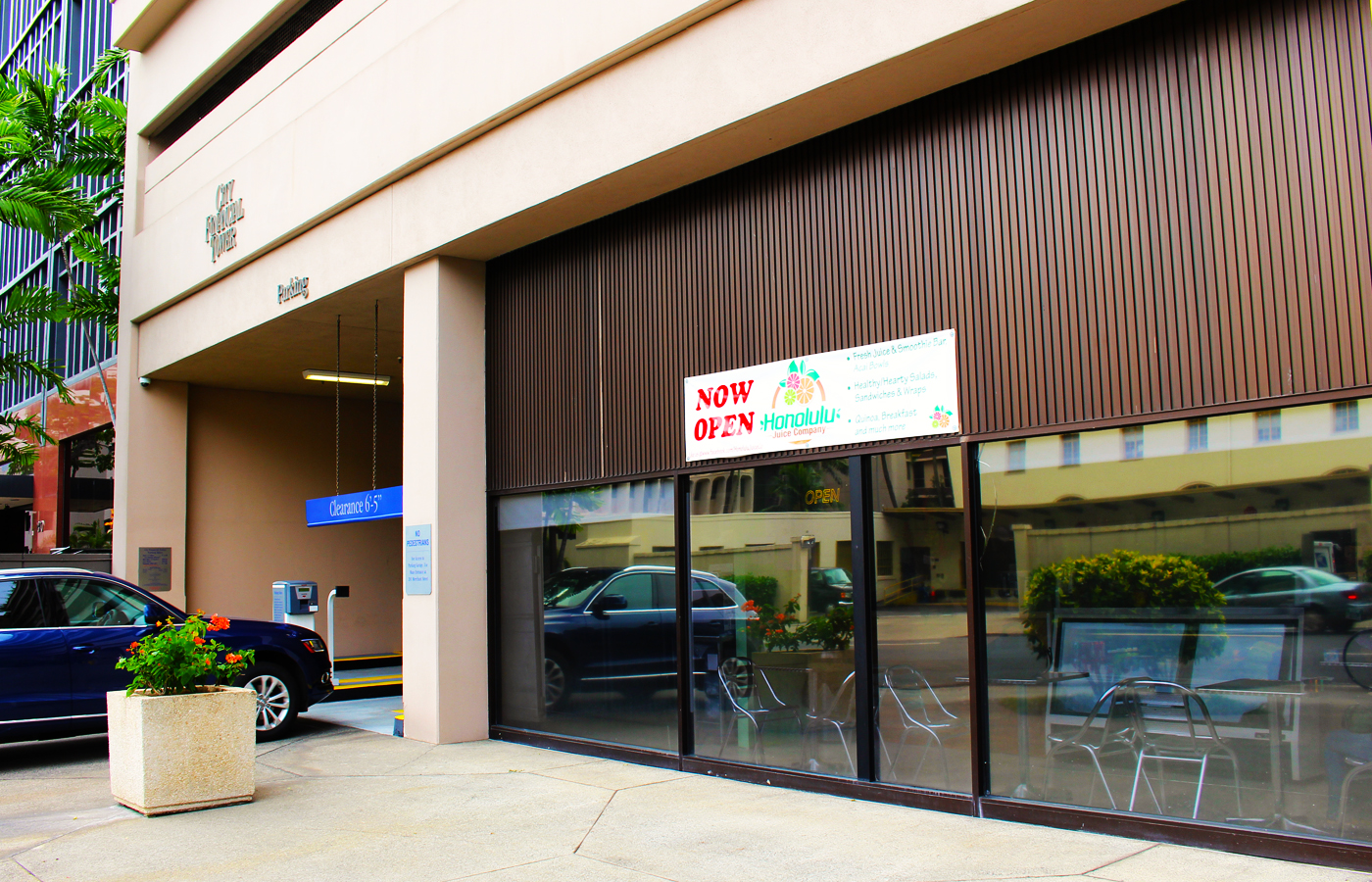 After closing up shop in the Honolulu Club at the beginning of the year, the Honolulu Juice Company renovated and opened last month in a new location in the City Financial Tower. The cafe sits on the ground floor facing Richards Street between Merchant and Queen with indoor and outdoor seating.
Specializing in fresh juices, smoothies and meals, Honolulu Juice Company is a much-needed addition to the downtown food scene. Owner Christopher Black takes inspiration from his mother, an amateur chef, to take fresh ingredients and turn them into flavorful, healthy creations. All the dressings, salads and turkey meatloaf are homemade and use as many local ingredients as possible.
I sampled the Poipu juice, kale chiller smoothie, deluxe acai bowl, Southwestern quesadilla and hummus.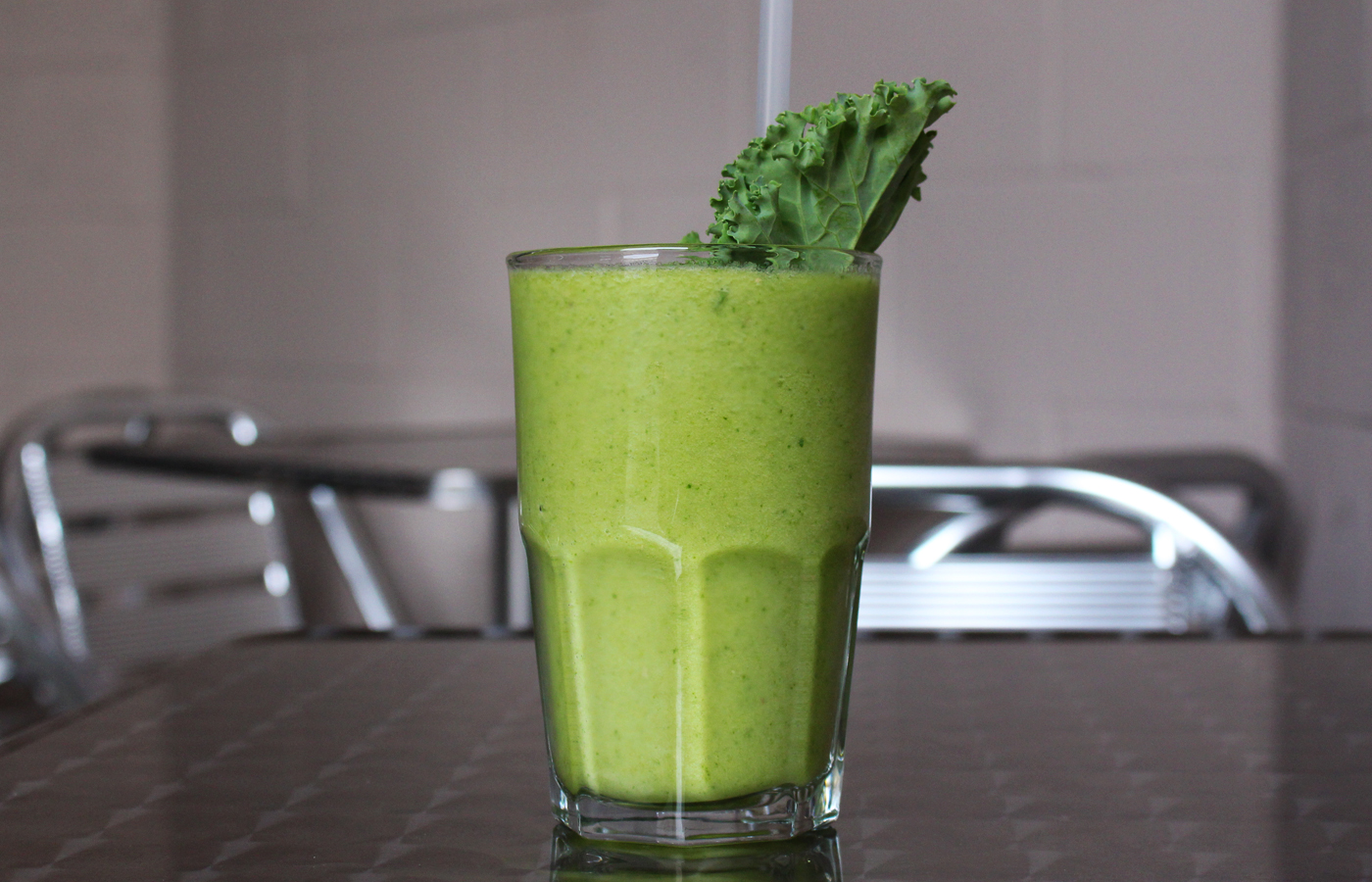 The juice is a little tart, a little bitter and tastes healthy. Personally, I'm not huge into juice and prefer the kale chiller smoothie. The apple juice base is sweet with a touch of ginger, giving the smoothie a bit of spiciness. The acai bowl is loaded with toppings and easily enough for two. I would definitely order one of these filling morning meals for a nice mid-morning breakfast.
The Southwestern quesadilla is perfectly toasted, creating a nice bite to the crispy tortilla. The gooey melted cheese is dotted with chunks of chicken and black beans and slathered with a homemade Southwest dressing that results in a creamy, rich, sultry quesadilla.
I was most surprised by the housemade hummus. The overall flavor is tangy with a nice citrus flavor up front that mellows to a familiar nutty garbazo and tahini flavor at the end. I can see myself keeping a container of this in my fridge to use as a dip for carrot sticks or tortilla chips.
Parking is tight around downtown and your best bet is to park at the post office next door ($0.75 for a half hour) or look for metered street parking. The hours are tentative for now during their soft opening and credit cards are accepted.

Honolulu Juice Company
201 Merchant St.
808-699-0500
Facebook.com/HonoluluJuiceCo
Monday-Friday 7 a.m.-6 p.m.
Saturday 8 a.m.-2 p.m.