Honolulu BeerWorks has a gateway IPA with a twist
Zero IBU = zero hops taste, right? Not with Surf Session IPA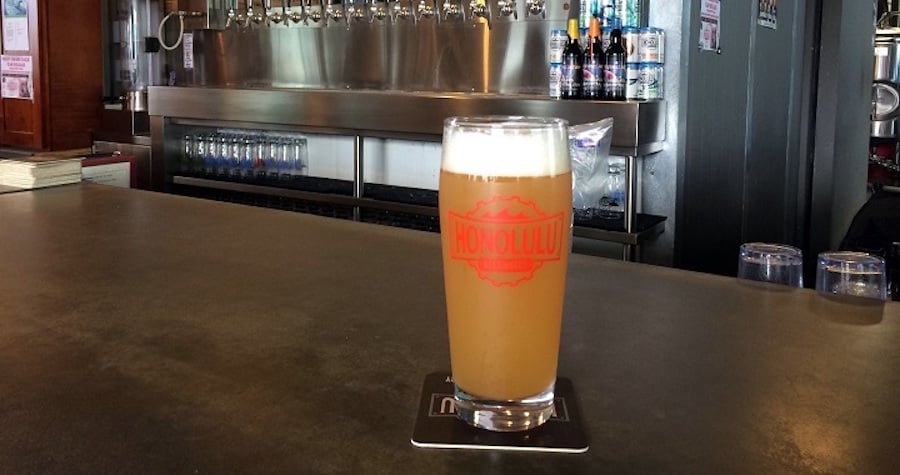 A cool breeze blew through Honolulu BeerWorks as I sat down at the bar. I had been delivering newspapers all morning and I needed a beer badly. I studied the colorful chalkboard manu hung above the taps and ordered one of the limited releases, the Surf Session IPA.
Normally, I would never order an IPA when I'm actually thirsty. They usually leave my mouth feeling dry and bitter, and if I drink it too fast, I feel full and lightheaded. But this IPA caught my eye for a couple reasons. One, it's a limited release, so it won't be around forever. Two, it claimed to be different. It had the second-lowest alcohol content of the 12 beers on the board with only 4.5% ABV – almost unheard of for an IPA – and its IBU measurement was the lowest it can possibly get at zero, which is an oxymoron in itself. In my mind, this is the math: Zero IBUs = zero hops = not an IPA.
Surf Session had the appearance of a hazy IPA, thick and cloudy and golden in color. On the nose, I got a strong whiff of hops. The taste surprised me. It delivered the flavor of hops I'd expect from an IPA, but lacked the punch of the bitterness, and its finish was clean and refreshing. It felt like a beach beer, something I wanted to take down in gulps.
I looked up at the board again. Was this mislabeled or something? The bartender assured me I was not crazy. Part marketing and part creative brewing, the zero-IBU Surf Session IPA was made to be exactly what I'm experiencing: a mix of approachability, drinkability and beer science.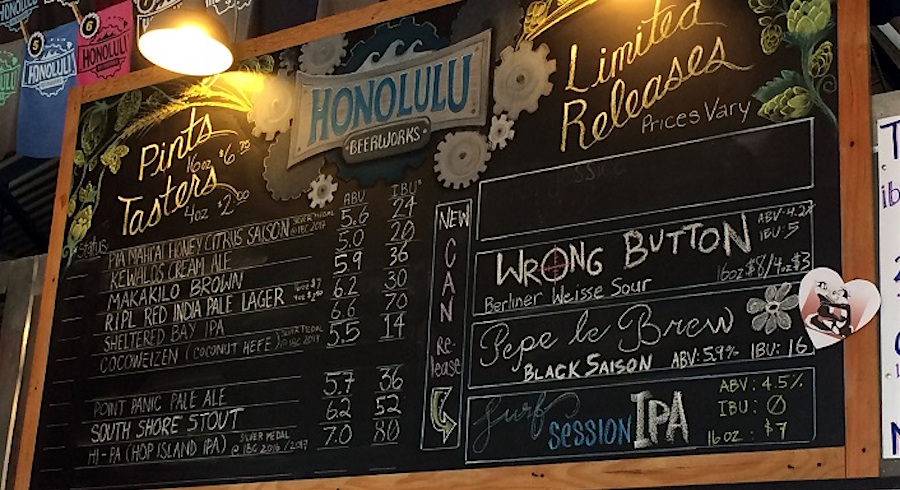 An entry-level, crushable IPA
For craft beer newbies or skeptics, Surf Session IPA is an easy-to-approach, entry-level introduction to hop flavor. It's a tamed-down IPA, one that shakes your hand instead of giving you a big hug. In this lives the beer's potential marketing appeal. It's a beer that should intrigue, and possibly draw in, people who are new to craft beer or who dislike the bitterness of traditional IPAs. It could be a gateway to understanding that there's a difference between hop flavor and bitterness.
As an established IPA lover, this beer also solves some of my problems. A more versatile IPA, Surf Sess has the hop flavors you want with the clean drinkability normally associated with a lager. It's highly crushable, as I like to say, flavorful enough to savor but light enough to go down smooth on a hot day. That, along with the low alcohol content, means this is a beer you can drink in bunches at barbecues without feeling full or overindulging. Or around lunchtime, after your newspaper route, before you head off to write.
In this way, it's a crushable IPA for veterans and an entry-level IPA for rookies. If you're the latter, stop here and go try a pint. If you're a beer nerd, let's keep going.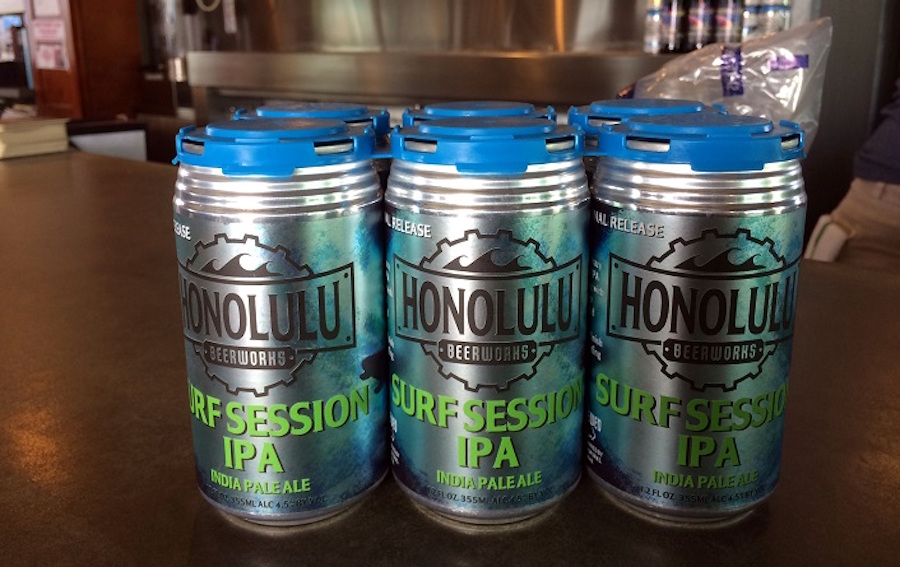 Advanced brewing conflicts with traditional measurements
You might be thinking that a zero-IBU IPA, by definition, is an oxymoron. In theory, you're right – it's a technicality that allows it to exist.
The IBU scale goes from 0 to 100 and, traditionally speaking, reflects the amount of hops or bitterness you can expect to taste. The lower the number, the less hoppy, one might say.
So, considering the IBU rating on Surf Session IPA is zero, one would assume the beer was devoid of hops. But one sip will tell you that there are plenty of hops in it. How can this be? What's going on? The key is a misconnection between modern brewing techniques and the IBU formula, which was created a long time ago.
Tim Golden, co-owner of Village Bottle Shop and a certified cicerone, explains that the current IBU scale only reflects hops that are added during the boil of the brewing process. If you add hops at any other time, they do not factor in, even though they add flavor and bitterness to the beer. In brewing Surf Session IPA, all the hops are added after the boil, and thus it is technically a zero-IBU beer. What would the IBUs be if we took into account hops added outside the boil? We don't know, because no formula exists.
"In the past five years, brewers have begun to experiment with adding most of the hops to IPAs late in the boil or even totally after the boil," Golden says. "This technique wasn't really common practice when these formulas were created."
This has led to somewhat of a rebellion against the current IBU scale in craft beer circles, centered around concerns that it misleads customers. In fact, some brewers have decided to remove it from their menus entirely. Until a new formula is agreed upon, there's not always going to be a direct correlation between the amount of IBUs and the taste of the beer.
"There can be beers that are 60-70 IBUs but have a very tame and mellow bitterness because of how [the hops] were added to the beer," Golden says.
Soon enough, new formulas will be created, and we'll have new numbers to describe our beers. For now, I guess we'll just have to enjoy the ride and savor the zero-IBU IPAs while they still exist.
Surf Session IPA, limited release
4.5% ABV
0 IBU
$7 for 16-ounce pour, $12/six pack (to-go only)
Honolulu BeerWorks
328 Cooke St.
Kakaako
589-BEER
Mon-Thu 11a.m.-10p.m.
Fri-Sat 11a.m.-12 midnight
Sunday closed