Home for the summer: Volleyball and poke from Ahi Assassins
A local girl's go-to grinds and activities when she's home on Oahu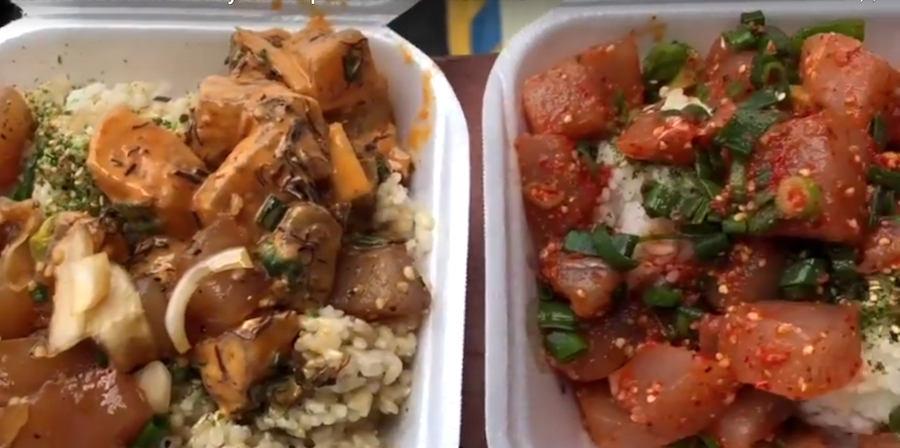 Local girl Lia Mausolf is a student at the University of San Diego. This summer's been jam-packed with a marketing internship at Frolic Hawaii during the week and hanging out with friends and adventuring around Oahu on the weekends. A foodie at heart, Mausolf loves to pair her favorite activities around the island with the foods she's missed while she's away.
One of her go-to spots is Moiliili's Ahi Assassins. In this episode, she follows up a beach volleyball session with an order of garlic pepper and Spicy Hawaiian poke with brown rice and furikake. The creaminess from the spicy mayo contrasts perfectly with the salty, crunchy limu, and the garlic and pepper add a perfect one-two punch.
Ahi Assassins
2570 S. Beretania St.
Moiliili
Mon-Tues 10 a.m.-5 p.m., Wed-Sat 10 a.m.-6 p.m., Sun 10 a.m.-2 p.m.