Make It With the Family: 3D Paper Holiday Ornaments
Colorful paper, a good pair of scissors (or cutting machine) and a little glue are all you need for handmade decorations that pop.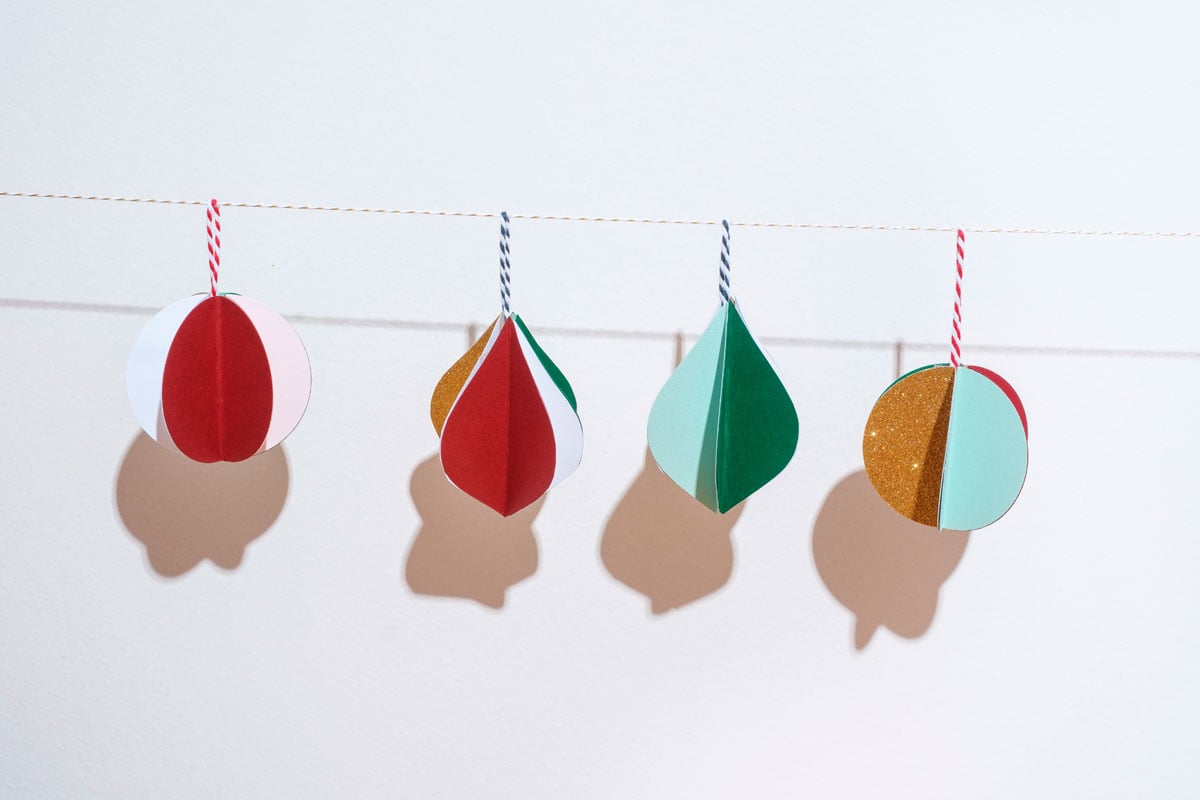 Holiday photo shoots always mean some festive crafting in the HONOLULU Family office. One of the fun handmade ornaments our art and style teams whipped up are these colorful, 3D paper decorations from liagriffith.com. All you need is four items and a little patience. Feel free to play with different colors, add your own glitter or sequins or even family notes for an extra special keepsake.
SEE ALSO: 🍍 Make It: Pineapple Pine Cone Ornaments
Materials
Craft or heavier weight paper in various colors and finishes
Cutting machine (optional)
Scissors
Tacky glue
Flat paintbrush
Embroidery thread or baker's twine
Directions
Create your shapes. You can join liagriffith.com to download the site's templates, or create your own with a bottle or leaf shape to trace. Whatever the shape, it must be symmetrical to work.
Cut out your pieces. Each ornament is made of eight pieces of paper. We used two each of four different colors for our ornaments.
Fold each shape in half lengthwise.
Glue two halves of two different pieces together, matching up the edges exactly.
Continue with the remaining six to complete the ornament. Glue the ends of a loop of embroidery thread in between two pieces. Let it dry completely.