Hitchcocktober A-Z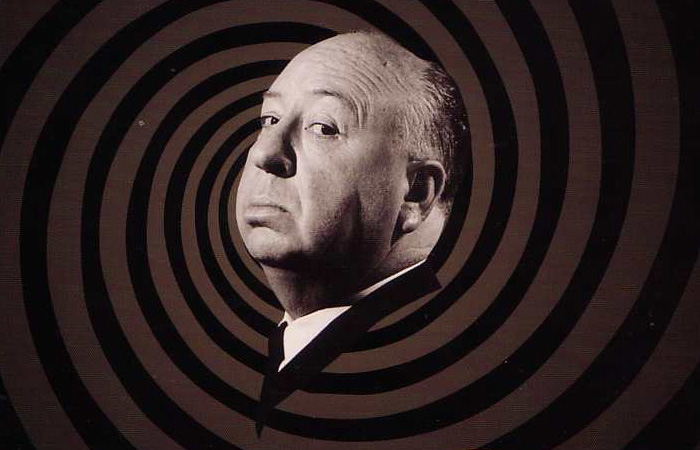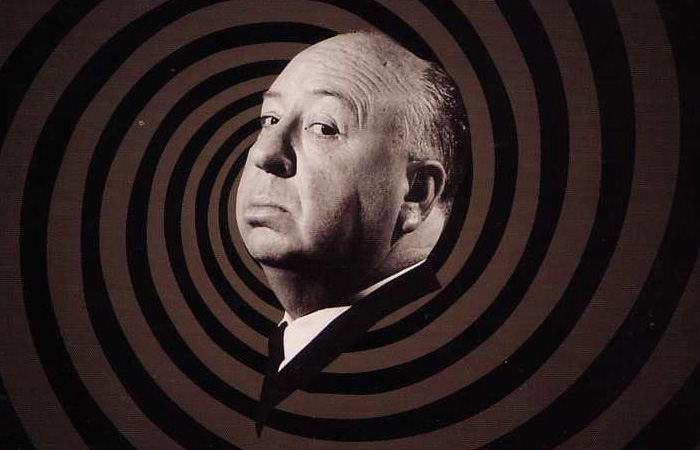 Alfred Hitchcock directed over 52 films. To put that into perspective, that's roughly the number of films directed by Martin Scorsese and Steven Spielberg, combined. Over his 50-year career, Hitch was an innovator, an icon and one of the most influential filmmakers in cinema history. But don't take my word for it. Every Thursday in October, Consolidated Theatres Ward is screening a Hitchcock classic for "Hitchcocktober." For the super fans who've seen all 52 of his films (a film-nerd, bucket list goal of mine) and to the newbies who haven't seen a single frame, here's an A-Z primer on the "Master of Suspense" to get you ready for Hitchcocktober.
Alma
Alma Reville was Alfred Hitchcock's wife. She was a writer, editor, director and Hitch's unsung collaborator and partner.
Bass, Saul
Legendary graphic designer who created the opening titles for "North By Northwest" and "Vertigo." His opening for "Psycho," with composer Bernard Herrmann's brilliant score, is one of my favorite film title sequences.
Cat
Cary Grant plays retired thief, John "The Cat" Robie, in "To Catch a Thief." This may be the Hitchcock film I've re-watched the most. Grace Kelly and Grant are luminous. The French Riviera's never looked better in VistaVision (the film won a best cinematography Oscar). And it's just plain fun. It's one of Hitch's most romantic movies.
Dial M For Murder
The 1954 film, "Dial M For Murder," will be screened in 3-D as the final film in Hitchcocktober. It's not my favorite Hitch film, but Francois Truffaut said, "I enjoy it more every time I see it." I'd watch it again just to see Grace Kelly in 3-D.
Edith Head
The most famous costumer designer in Hollywood history and winner of eight Oscars, Head made icons out of the Hitchcock Blondes in "Rear Window," "To Catch a Thief," "Vertigo" and "The Birds."
Forty-Five seconds
The running time of the infamous shower scene in "Psycho." It took 70 camera set ups and seven days to shoot.
Grant, Cary
Before there was George Clooney, there was Cary Grant. Grant was Hitch's tall, dark and handsome proxy starring in "To Catch a Thief," "North By Northwest," "Suspicion," and "Notorious."
Hitchcock Blondes
Smart, strong and sexy, the "Hitchcock Blondes" refer to the group of actors who played Hitchcock's victims of choice. Grace Kelly ("Rear Window"), Kim Novak ("Vertigo"), Janet Leigh ("Psycho"), Tippi Hedren ("The Birds") and Eva Marie Saint ("North By Northwest") were mesmerizing women who were magnets for trouble.
Ingrid Bergman
Uncharacteristically brunette, the three-time Oscar winning Bergman (best known for "Casablanca") starred in Hitch's "Spellbound," "Capricorn," and best of all, "Notorious."
Joseph
Alfred Hitchcock's middle name.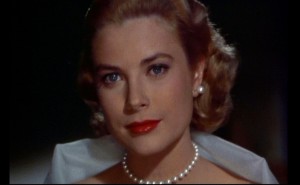 Kelly, Grace
Along with Audrey Hepburn, no other actress had more sheer starpower, beauty and elegance. In fact, Grace Kelly retired from acting at age 26 to become a real life princess, the Princess of Monaco. Lucky for us, she immortalized herself on film in Hitch's "Dial M for Murder," "Rear Window" and "To Catch a Thief."
Leigh, Janet
Nominated for best supporting actress in 1961 for "Psycho," this buxom Hitchcock Blonde was the star of the film until… well, you know.
MacGuffin
The term coined by Hitchcock for the object of desire that drives a film's plot. This device has little narrative explanation and in the big picture, isn't very important. For instance, the microfilm in "North By Northwest" or the envelope of cash in "Psycho."
North By Northwest
Ernest Lehman, screenwriter of "North By Northwest," said he wanted to make "the Hitchcock picture to end all Hitchcock pictures." This ultimate wrong man story starring Cary Grant may be just that, ranking #40 on the AFI's 100 Years list.
Oscars
Surprisingly, Hitchcock didn't win a single directing Oscar. He was nominated six times, including for "Rear Window" and "Psycho."
Psycho
The Bates Motel. The shower scene. Mother. Arguably Hitchcock's best and most influential film.
Quotes
Hitchcock wasn't only a master filmmaker, he was a master marketer. He was a quote and quip machine. Here's one of my favorites: "I enjoy playing the audience like a piano."
Rear Window
I wrote about "Rear Window" for last year's Hitchcocktober here. What can I say? I like to watch.
Stewart, James
While Cary Grant was Hitch's surrogate superman, Jimmy Stewart was his surrogate everyman. Stewart starred in "Vertigo," "Rear Window," "The Man That Knew Too Much" and "Rope."
The Birds
How did Hitch make birds terrifying? And how did he make an entire movie without a score and only electronic sound effects? You'll have to watch to find out.
United States
Hitchcock was born in London and moved to the United States in 1940. His first U.S. film was "Rebecca." It won an Academy Award for best picture.
Vertigo
If you're looking for the fun of "To Catch a Thief," look elsewhere. "Vertigo" is a disturbing thriller about obsession. Many think Jimmy Stewart's performance in "Vertigo" was the best of his career.
Winding a Clock
Hitchcock is known for appearing in his films in clever cameos. In "Rear Window," you can see the director doing this in the songwriter's apartment.
X
The rating "Psycho" got in the UK in 1960.
Yes
The answer to the question, "Was putting this Hitchcocktober A-Z list together difficult?"
Zanuck, Darryl F.
Head of 20th Century Fox, where Hitchcock made only one film: "Lifeboat." The film takes place entirely on a lifeboat after being torpedoed by the Nazis. So how did Hitch manage his onscreen cameo on a tiny lifeboat? You'll have to watch the film to see… Maybe next Hitchcocktober?
"Hitchcocktober" screens every Thursday night this month at 7 p.m. at Consolidated Theatres Ward.
Oct. 2: "The Birds"
Oct. 9: "To Catch a Thief"
Oct. 16: "Vertigo"
Oct. 23: "Rear Window"
Oct. 30: "Dial M For Murder" in 3-D