HIFF 'White Frog' Premiere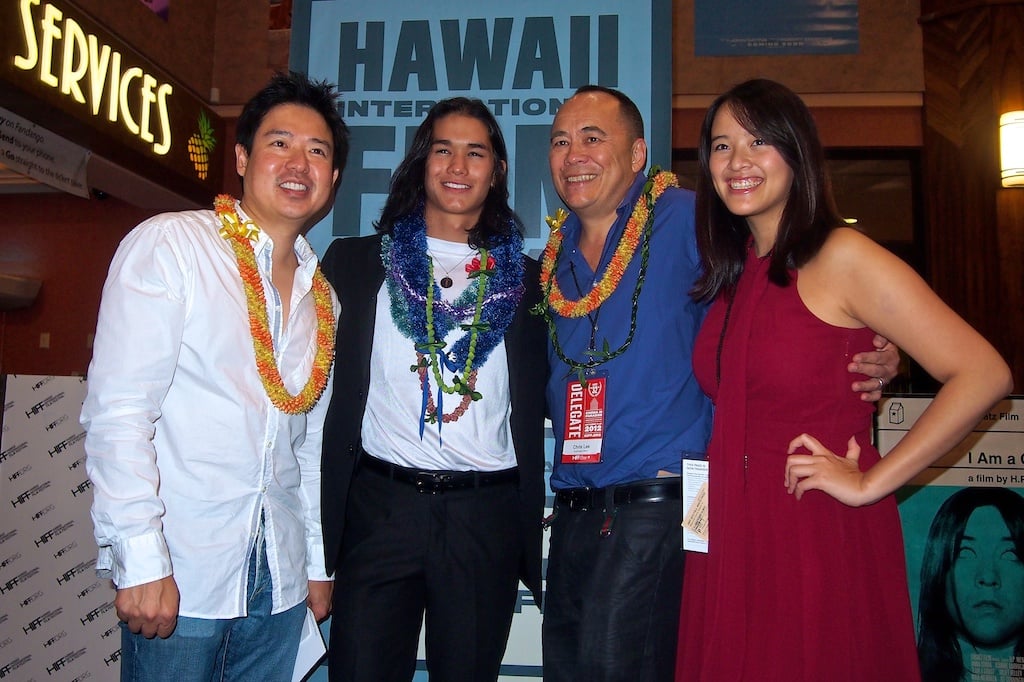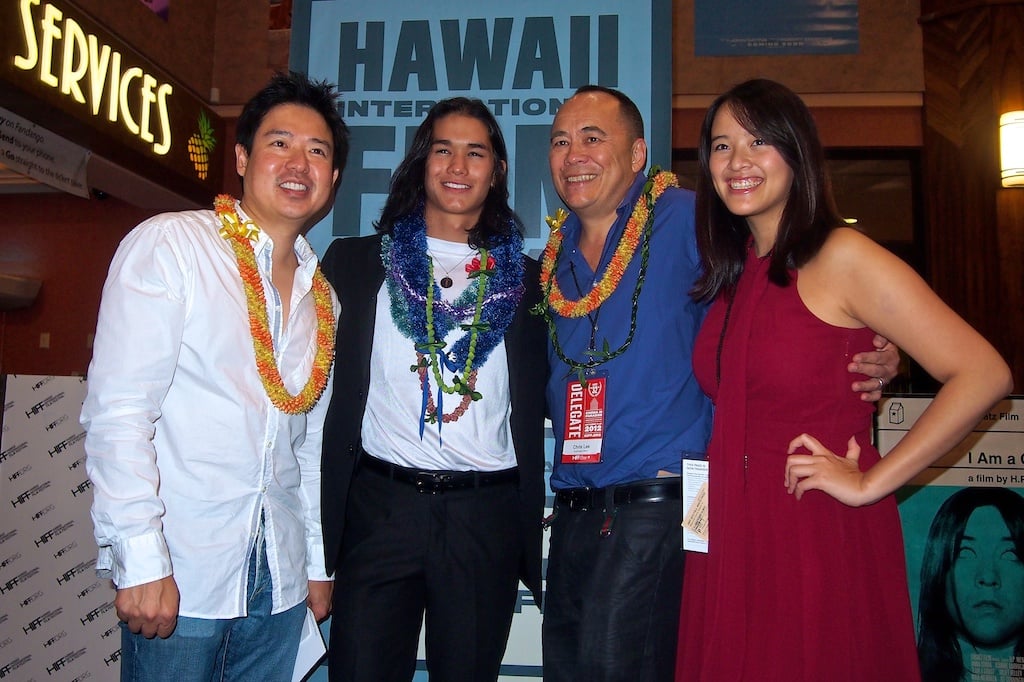 Several hundred fans lined up at Regal Dole Theatres for the premiere of "White Frog," staring Booboo Stewart.
Tonight was an example of being at the right place at the right time. I was in the theater lobby killing time before my next movie, when "White Frog" producer and EuroCinema organizer Chris Lee asked if I could take some photos for Stewart. Before I knew it, I was in the middle of a pack of clamoring fan hoping to get a glimpse of Stewart.
Stewart didn't disappoint, showing up early and staying after the screening to take photos with the fans.
Taking photos in a busy crowd was nothing new for me. What really threw me for a loop happened right before the screening. Stewart, his bodyguard and I were waiting in a private side room (actually it was a hallway) for everyone to get their seats before bringing Stewart into the theater. The bodyguard told me to keep an eye on Stewart while he checked on their seats and walked away. Suddenly, I was left in a hallway with Stewart, thinking to myself, "What the hell just happened, and what am I going to do if a pack of rabid fans finds us?"
Here are some of the photos from tonight's premiere, and you can read my review of "White Frog" here.