HIFF Spring Showcase Reviews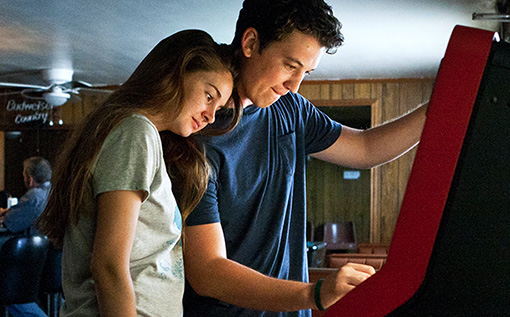 The Nonstop Honolulu team is reviewing films from the Hawaii International Film Festival's Spring Showcase, which runs from April 5-11 at Dole Cannery Theatres. Here are our reviews, along with the screening dates and times.
THE SPECTACULAR NOW
Thursday, April 11 at 3:30 p.m.
Films set in high school is a genre that will not be going away anytime soon. And why would it when the issues in these films are so relatable? The need for acceptance, yet also the desire to be recognized as an individual. Worrying about the future, while also trying to find your place in the present. We've all gone through these stages. High school films have the ability to speak to us and bring us back, like it or not, to the craziest, most confusing times of our lives.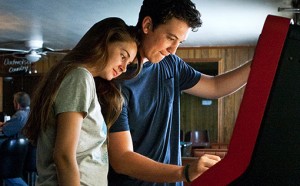 In "The Spectacular Now," Miles Tenner and Shailene Woodley are perfectly cast as the two leads, Sutter and Aimee. They are not the crazy beautiful model types you'll see in many teen films. Instead, they come across as real. Just two kids you could imagine in your own school. Sutter is the popular party kid, while Aimee is the quiet girl reading alone. Yet the film wisely doesn't exaggerate their personalities to the point where she magically becomes the hottest girl in school just by taking off a pair of glasses, and as a result he instantly falls in love with her. Their courtship and eventual hooking up feels totally plausible.
Small moments in the film will make you feel like you're reliving your adolescent past – the first date, the first kiss, the first time in bed, the first love. Everything about "The Spectacular Now" just feels real and will surely conjure up memories. But that's not to say that it merely follows some cinematic teen film formula. The movie is grounded by deep issues, but not to the point of melodrama.
"The Spectacular Now" is a wonderful film and a Special Jury Prize winner at the recent Sundance Film Festival. With its great lead performances and a relatable storyline, it's easy to see why.
– Myong Choi
TAI CHI HERO
"Tai Chi Hero," the sequel to "Tai Chi Zero" and the second film of a planned "Tai Chi" trilogy suffers from the usual problems of second chapters in film trilogies. Those who didn't see "Tai Chi Zero" will be slightly confused at some of the references made to the first film and then there is that nagging lack of a satisfying conclusion as some doors are left open for the story of the upcoming third film. And for a film that sells itself as a martial arts epic, there's a severe lack of any serious martial arts.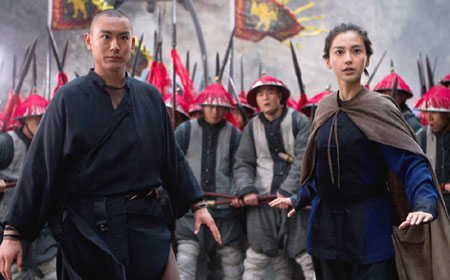 Yet I surprisingly enjoyed "Tai Chi Hero" much more than I thought I would and that is a testament to its fun story and likable characters. Jayden Yuan reprises his role as the hero Lu Chan who wants to learn the secret kung fu of the Chen village. But outsiders are forbidden to learn Chen kung fu so Lu Chan marries the beautiful Yu Niang (played by an actress with the excellent name of Angelababy) so that he can learn their secret style. But there is an ancient legend that says that the village will be destroyed if Chen kung fu is taught to outsiders and this fear is exploited by Fang Zi Jing (Eddie Peng) so that he can take over their village and build a railroad through it.
There is a strange lack of martial arts with the only legitimate fight scene coming at the conclusion of the film when Lu Chan seeks help from another master. Every action scene before that is brief and features more wire work and special effects more than true martial arts. But still, I enjoyed getting to know the characters and became invested in their story of trying to save their village.
I will certainly be on the lookout for the third film. I just hope there will be some real martial arts action in it.
– Myong Choi
MAN ON THE EDGE
Sunday, April 7 at 1:00 p.m. and Tuesday, April 9 at 1:00 p.m.
Is "Man on the Edge" a comedy? Gangster film? Supernatural mystery? Unfortunately the movie can't quite make up its mind and suffers for its lack of focus. Park Shin Yang plays Gwang Ho, a leading gangster who suffers a cut to his hand during a gang fight then mysteriously gains supernatural powers enabling him to read people's minds and also see ghosts. As a result, he is forced to play a shaman to help the ghosts communicate with their loved ones while also maintaining his top position of the gangster squad.
I suppose hilarity was supposed to ensue but the film conjures up more eye rolls and sighs than laughs. I don't know what made the writers think a mash up of a supernatural and gangster story would work cinematically and even if it theoretically could, this film is far from a successful attempt. The gangsters are all portrayed as incompetent while the various shamans are so over the top it takes you out of the picture. The film attempts to ground the audience back to some real emotion with the ghost of a dead young girl trying to communicate with her mother but by then it's too late.
"Man on the Edge" is a mess of a film that tries too hard to target all audiences while ultimately pleasing none.
– Myong Choi
MIRACLE IN CELL NO. 7
Sunday, April 7 at 5:30 p.m. and Monday, April 8 at 1 p.m.
감동 (gamdong) – Literally translated as "emotion," but the true meaning runs much deeper. Gamdong can be used to describe gratitude when someone gives you a thoughtful gift; that skip in your heart when a crush smiles back at you; or even the way a beautiful song brings a tear to your eye. And that intense yet exhilarating feeling is what you will experience when you watch "Miracle in Cell No. 7."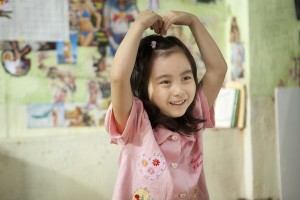 I've heard it described as a melodrama, but that's seriously selling the film short. The story of a mentally challenged man falsely accused of sexually assaulting and murdering the police commissioner's daughter doesn't seem like one that will be emotionally moving, but this film will make you laugh, cry and even get angry — sometimes all at once. "Miracle in Cell No. 7" has moved so many audiences in Korea that it's already become the third highest-grossing movie of all time in Korea, despite its absence of stars.
But it's the veteran character actors as well as a precious little girl who will win audiences over. Ryu Seung Ryong plays the mentally challenged Yong Gu in a stark contrast from his role as a confident Casanova in last year's "All About My Wife," which played at HIFF's fall festival. The men playing his cell mates as well as the prison warden are all Korean film veterans and give convincing performances as they realize the man they initially scorned for heinous crimes is actually an innocent sweet father framed as a murderer. And I can't say enough about the young girl who plays Yong Gu's daughter, Ye Seung. She is possibly the cutest young actress ever and will immediately win over hearts of audiences.
So yes, "Miracle in Cell No. 7" will have women reaching for tissues and men pretending to have dust in their eye. But don't peg it as just another tearjerker. This film will move you.
– Myong Choi
THE FRUIT HUNTERS
Wednesday, April 10 at 6 p.m.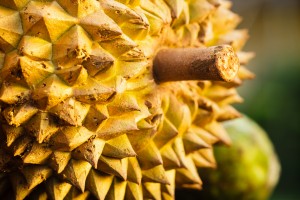 Last year, I wrote a post about a botanist who created a pog fruit. This story was created as an April Fool's Day prank. However, the key to any good lie is that it contains a grain of truth. While researching the post, Mark Suiso of Makaha Mangoes told me pog fruit was theoretically possible.
A year later, as if by fate, I watched the documentary film, "The Fruit Hunters." Directed by Yung Chang, "The Fruit Hunters" is inspired by the book of the same name by Canadian journalist, Adam Leith Gollner, and follows a group of fruit enthusiasts who travel well beyond the mundane fruit of the grocery store to feed their obsession.
The film opens at a meeting of the Rare Fruit Council International. Among those in attendance are Noris Ledesma and Richard Campbell, tropical fruit curators at the Fairchild Tropical Botanic Garden in Florida. They carry on the work of the organization's namesake, David Fairchild, who in the early 1900s introduced over 20,000 varieties of fruit to North America, including mangoes, nectarines, dates and cherries.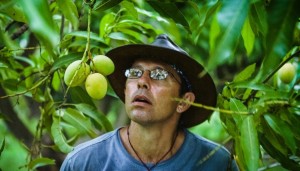 During the film, Ledesma and Campbell travel to exotic locales like Bali in search of a rare white-fleshed mango called the Wani and to Borneo to find the kurakura durian, rumored to taste like peppermint and garlic. Despite having to trek though dense jungles, finding the fruit is the easy part. Once they find the tree, it's a race against the clock to add the clippings to their genetic collection in Florida before the branches die.
Actor Bill Pullman, who has a backyard orchard with more than 100 different varieties of exotic fruit and plants at his Hollywood Hills home, also appears prominently in the film. When he discovers that a neighborhood ridge is up for sale, he sets out to acquire the land for a community green project called the Hollywoodland Orchard (now called Hollywood Orchard). To figure out what fruits will grow best on the land, he visits various nurseries and meets Alex Silber of Papaya Tree Nursery,, who Pullman compares to a drug dealer when he presents him with exotic fruits. (After Spangler showed Pullman a finger lime, I actually gasped as Spangler squeezed a fruit that looked similar to a kiwi, and out popped juice-filled bubbles of caviar.)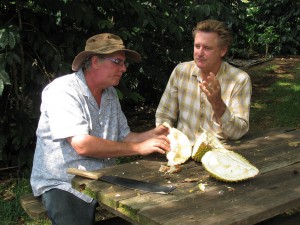 Also appearing in the film is Kona resident and Hawaii's fruit guru Ken Love. "Spending the day with Ken Love is kind of like getting a secret tour of Willy Wonka's factory," the narrator says. In the film, Love takes Pullman into the Big Island's thick brush country, where they find guavas, bilimbi, water apple and durian, as well as an Ice Cream Bean which opens to cotton candy-like fibers.
There are no pog fruits in the film, but after watching "The Fruit Hunters" I'm convinced the fruit spawned in my imagination is somewhere in the world. It just hasn't been discovered yet.
Note: Ken Love, Suiso and other members of the Hawaii Tropical Fruit Growers Association will be at the theater before and after the screening to answer questions, so don't miss out on this opportunity to learn about some awe-inspiring fruits, many of which are available in Hawaii if you are willing to hunt for them.
– Ed Morita
CHA CHA FOR TWINS
Saturday, April 6 at 1 p.m. and Tuesday, April 9 at 3:45 p.m.
I'll preface this review by disclosing that "The Parent Trap" (Lindsey Lohan version) is one of my favorite movies. My sister and I have watched it countless times, even three times in a single day (yes, this is true), and I can quote practically every line from the film, complete with British accents. So of course I was very intrigued by the film "Cha Cha for Twins," with its similar premise involving two young twin girls.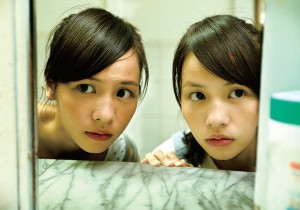 Just like "The Parent Trap," one actress (Peijia Huang) plays both twins and is very appealing doing so. She has a wide range of emotions and facial expressions that certainly keeps the story, as simple as it is, interesting. Huang plays Poni and Mini Chang, identical twin sisters who no one can tell apart except for a young boy named Yogurt, who has a crush on Mini. All of their friends at school are fascinated by the twins, but Poni simply wishes to be recognized as an individual instead of half of a duo. Things get complicated when another boy, Ping, falls for Poni, but mistakenly leaves gifts at Mini's desk, making Poni think that he doesn't really know her and is only interested in her appearance.
The film doesn't break any barriers in storytelling. It's the type of film where all the issues could have been resolved by one character saying one thing at the right time at the beginning of the movie, but then there would be no movie and that would be a shame because "Cha Cha for Twins" is a charming film. Huang does a great job playing the two leads, and I could even begin to tell Poni and Mini apart as the film went along despite them obviously looking exactly alike. So if you're a fan of high school coming-of-age films, especially one with twins, I'd highly recommend "Cha Cha for Twins."
– Myong Choi
LOVE 911
Friday, April 5 at 6:15 p.m. and Thursday, April 11 at 8:15 p.m.
From the ridiculous premise of a surgeon who decides to seduce a fireman so he'll sue a man whose wife is incorrectly diagnosed at the emergency room, to the even more ridiculous situations they encounter along the way, there is nothing about "Love 911" that makes any sense to those of us living in the real world. Yet, I couldn't help but be charmed by this film.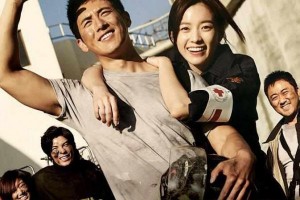 There were many moments where the film throws all reality out the window, and while this would normally annoy me to no end, my long experience of watching Korean films has built up my tolerance for the implausible in cinema from the motherland. "Love 911" is as formulaic as you can get in regards to Korean films. Characters are quirky, back stories are told in flashback, and the movie focuses on individual moments rather than itself as a complete entity. And as is common for a Korean film, it will make you laugh for 90 minutes, then wrench your heart for the last 30.
But this is what Korean films do best — take the viewer on an emotional roller coaster ride, relying on the charisma of its stars and often convoluted screenplays to move audiences. Han Hyo Joo, who also starred in last year's "Always," plays the surgeon, and while possibly miscast as a resident surgeon at her young age, does a great job outside of the hospital playing the quirky Mi Soo. Her performance reminded me of Jeon Ji Hyun in my all-time favorite Korean film, "My Sassy Girl," with her likable brazenness. Go Soo plays Kang Il, the fireman reluctant to succumb to Mi Soo's advances. He plays a typical silent tough guy, but has a few opportunities to emote and show his sensitive side when he recalls memories of his dead wife. Female fans will no doubt be happy with his performance.
Newcomers to Korean cinema may be totally turned off by the amount of implausibility in "Love 911," but fans will easily recognize the successful formula and enjoy being taken for another fun ride.
– Myong Choi
&nbsp