HIFF Spring Showcase preview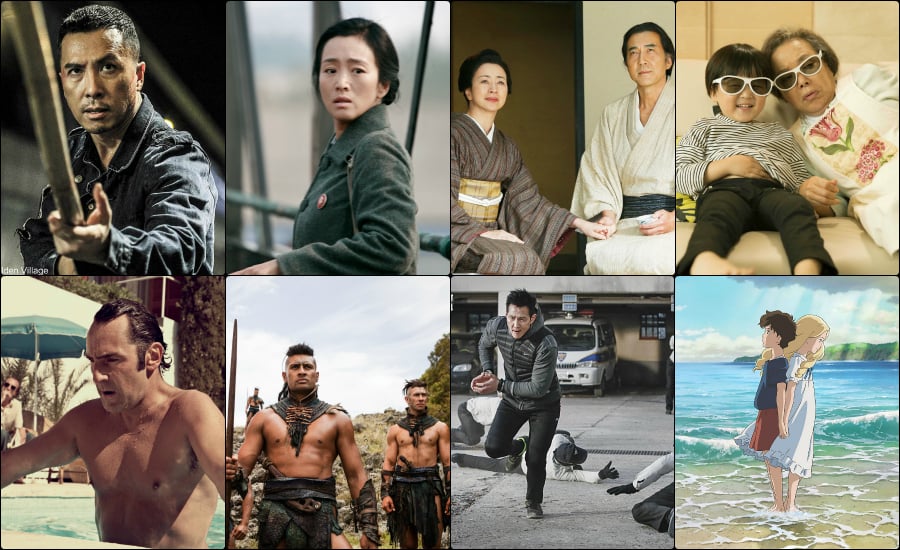 Let's face it. 2015 hasn't been a stellar years for movies so far. Outside of a cool young British spy and some whips and chains, the films this year have been pretty (yawn!) forgettable.
That's why I'm super pumped about the Hawaii International Film Festival Spring Showcase. While it lacks the pomp and circumstance of the Fall Festival, the Spring Showcase still brings the best films from around the world for Hawaii fans to enjoy.
HIFF's Spring Showcase runs from April 10 to 19 at the Regal Dole Cannery 18 Theaters. Tickets and more information are available at hiff.org.
Here's a look at some of the films I'm looking forward to the most.
"Kung Fu Jungle"
April 17 at 6:00 p.m. and April 18 at 8:15 p.m.
While the rest of the world slowly forgets about the martial arts genre, Hong Kong continues to deliver the kickass goods. Donnie Yen is one very few legit martial arts stars in the world right now so there's no question why "Kung Fu Jungle" is at the top of my must-see list at HIFF. He is just so bad ass.
"Love Forecast"
April 15 at 8:30 p.m. and April 18 at 8:30 p.m.
A Korean romantic comedy? Ticket, please! No one combines slapstick comedy and heartwarming romance like the Koreans do.
"Midnight Diner"
April 11 at 8:30 p.m., April 15 at 6:00 p.m. and April 19 at 4:15 p.m.
HIFF always recognizes Hawaii's strong foodie culture and brings at least a few films focusing on food. "Midnight Diner" looks like it'll be responsible for lots of post-movie late night munching in the next few weeks.
"Steak (R)evolution"
April 17 at 6:30 p.m. and April 19 at 4:30 p.m.
Speaking of food, HIFF never fails to showcase some extraordinary documentaries each Festival and "Steak (R)evolution" looks like the most intriguing one this year. Come on, a documentary about searching the world for the best steak? I'm already salivating.
"The Connection"
April 17 at 8:15 p.m. and April 18 at 8:00 p.m.
Hey, don't forget about the European films! While Asian films get most of the hoopla at HIFF, there is always a strong batch of films from Europe as well. Oscar winner Jean Dujardin actually gets to speak this time when he stars in this cool-looking gangster flick.
"Gangnam Blues"
April 14 at 8:15 p.m. and April 19 at 7:30 p.m.
"Gangnam Blues" is a gangster tale about childhood friends who grow up on opposite sides of the law? What? I thought this was about the depression we're all suffering from that Psy song no longer being relevant in pop culture. Oh well, still looks like a pretty solid film.
"Me and Earl and the Dying Girl"
April 11 at 8:15 p.m.
HIFF says that this coming-of-age tale is "as if Wes Anderson had made his version of 'The Fault in Our Stars'." I bawled like a baby while watching "The Fault in Our Stars" and now you're telling me that this film combines that film's heart with some Wes Anderson-like quirky humor? This film also won the Grand Jury Prize and Audience awards at the Sundance Film Festival. The last film to win those same honors? "Whiplash" – my favorite film of 2014. I'm already waiting in line to see this movie.