HIFF preview: 'The Fishing Club'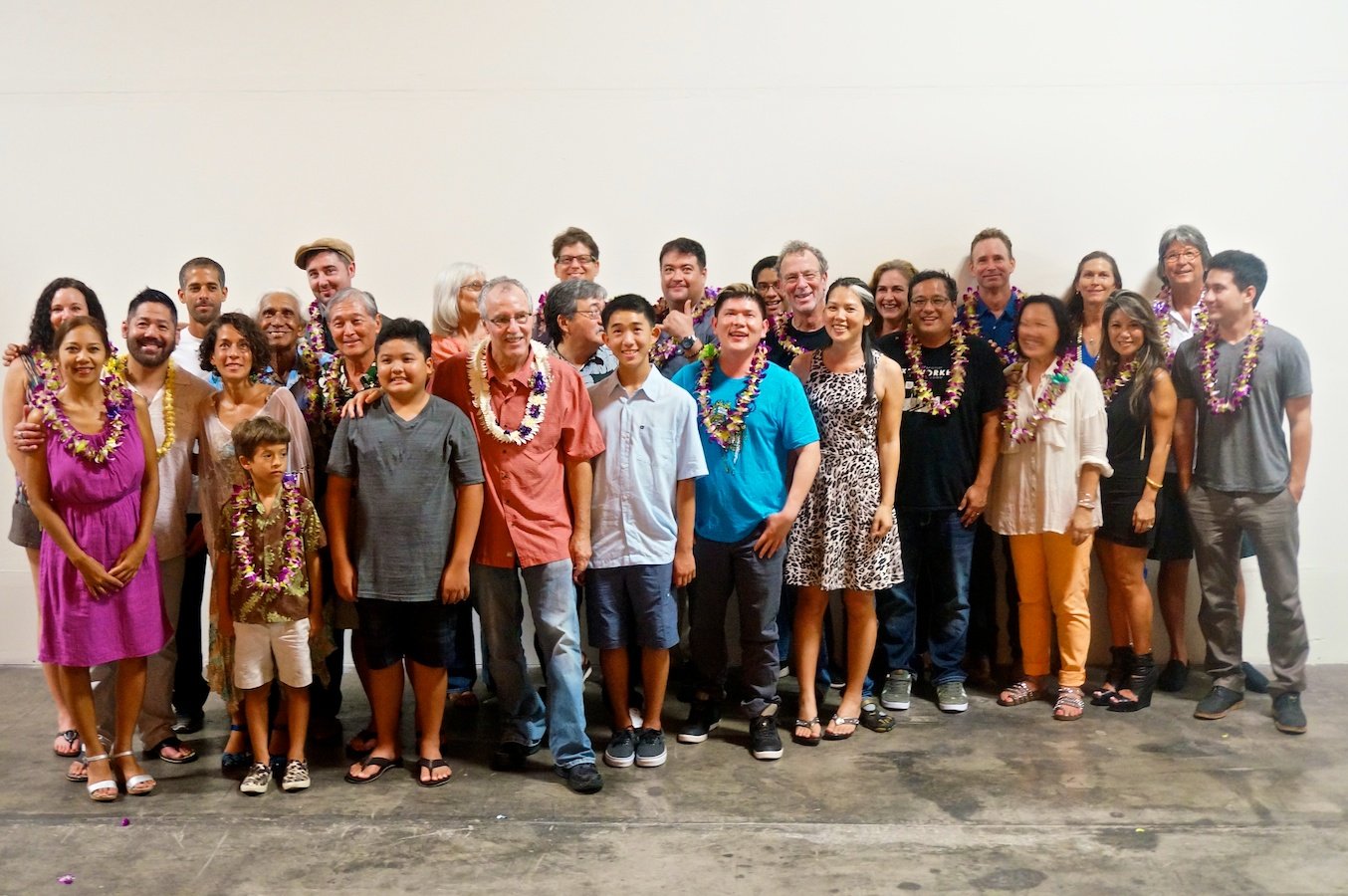 Rainy and muggy weather nor questions of will or won't hurricane Ana hit Oahu didn't stop the cast and crew of the "The Fishing Club" from gathering Friday night at Kaka'ako Agora for a preview screening of the film that they worked so hard on.
The short film featuring Robert Kekaula and Keali'i Reichel in his acting debut will make its world premiere at the upcoming Hawaii International Film Festival, which runs Oct. 30 through Nov. 9 on Oahu and Nov. 13-16 on the Big Island and Kauai.
In the film, Kekaula and Reichel lead a band of friends to stop the development of a new resort. As the plan unfolds and the news media move in, the group of friends feel the pressure.
The film does a good job of not offering a slanted, anti-development view with characters questioning if the potential jobs that the development will create would benefit the community while being respectful of Hawaii's cultural heritage.
Reichel came across at first stiff and hesitant in his first acting role, but it actually played well with the unsure nature of his character, who serves as the spiritual glue of the group of friends. By fighting his inner turmoil of respecting his ancestors, while living in a modern world, we get a glimpse at the depth of emotion that he incorporates so well in his music.
"The Fishing Club" will be screened during HIFF as part of the Made in Hawaii showcase at the Regal Dole Cannery Stadium on Sunday, Nov. 2 at 1:30 p.m. and Friday, Nov. 7 at 8 p.m. with Neighbor Island screenings in the works. Buy tickets.