HIFF is coming: 15 top picks + Win tickets to opening night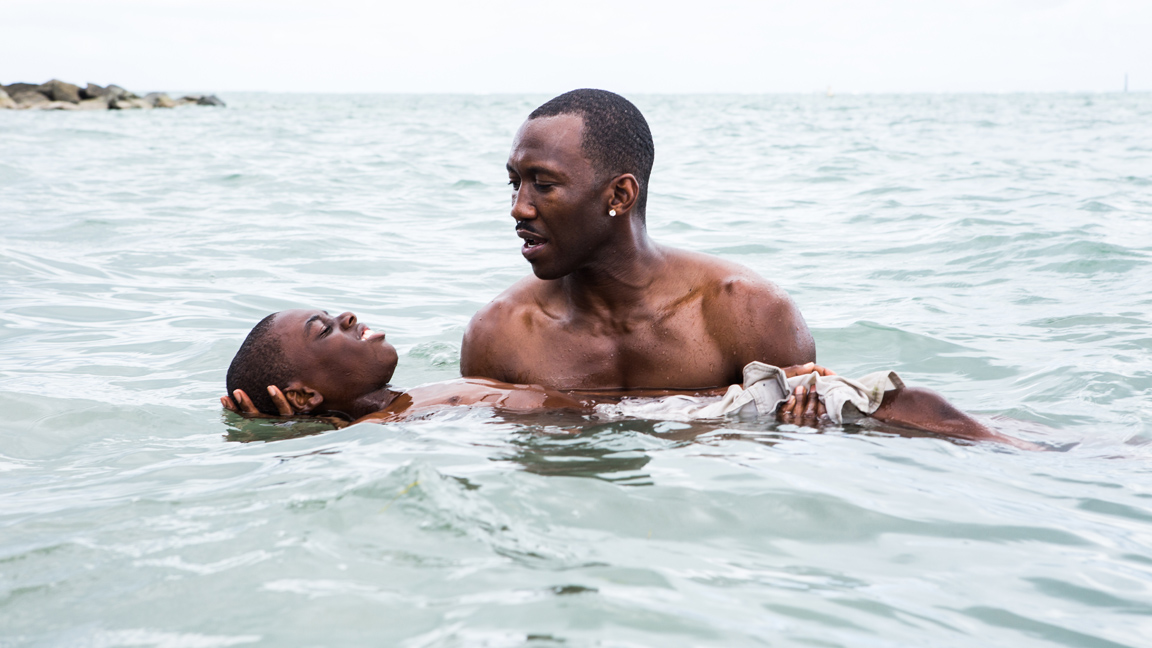 Sponsored
The 36th annual Hawaii International Film Festival runs Nov. 3-13 and as always, there's a great and varied selection of amazing films from Asia, the Pacific, North America and Europe. How do you pick what to see out of nearly 150 choices?
It wasn't easy, but we made a cheat sheet. Here are our top picks for action flicks, potential award-winners, romance, made-in-Hawaii movies and cult films. You'll find full write-ups, ticket links and movie venues at hiff.org.
Finally, scroll to the very bottom of this post to enter our contest for two tickets to opening night's "The Last Princess," a 2016 Korean hit. It screens at 8 p.m. next Thursday, Nov. 3 at Dole Cannery.
FOR ACTION JUNKIES
"The Bodyguard" (China)
Not to be confused with the gritty Sammo Hung martial arts film released earlier this year, "The Bodyguard" is a throwback to Hong Kong martial arts classics from decades ago. Director and star Yue Song gives us a film full of old-school Jackie Chan-like stunts and antics revved up with some modern martial arts choreography. I'm looking forward to this one just for the cheese and nostalgia factor.
"Call of Heroes" (Hong Kong)
This is what Hong Kong does best – pump out epic action-packed films like "Call of Heroes." With an all-star cast that includes personal favorite Wu Jing and fight scenes choreographed by the legendary Sammo Hung, this one is high on my must-see list.
"Headshot" (Indonesia)
Believe it or not, some of the best action films in recent years have come out of Indonesia, with star Iko Uwais leading that charge. If you don't believe me, go check out "The Raid" and its sequel and get ready to be blown away. We're talking some really groundbreaking stuff there. Uwais invades HIFF this year in "Headshot" but action junkies beware: This is for hardcore fans only. If it's anything like the two "Raid" films, bones will break, blood will spill and audiences will cringe.
AWARDS BAIT
"The Age of Shadows" (South Korea)
Director Kim Jee Woon has directed some of my favorite films out of South Korea in the last decade or so including "The Tale of Two Sisters" and "A Bittersweet Life." So it's no surprise that his latest has become yet another blockbuster in his homeland. "The Age of Shadows" stars probably the best working actor in Korea today, Song Kang Ho, as well as pretty boy Gong Yu, just coming off the amazing zombie-filled "Train to Busan." "The Age of Shadows" is South Korea's entry in the Best Foreign Film race at the Academy Awards, so expect big crowds for this one.
"Jackie" (USA)
You know you're a global icon when even a Korean immigrant like my mother knows who you are. That's how famous Jacqueline Kennedy was. Oscar winner Natalie Portman plays Jackie and is sure to be recognized come awards season, because true story + historic figure + period piece = Oscar gold.
"Moonlight" (USA)
"Moonlight" has been taking the festival circuit by storm and is sure to be a contender during awards season. I'm even more intrigued because it stars Mahershala Ali, who just turned in a memorable performance as Cottonmouth in the Netflix series "Luke Cage."
WOOKIN PA NUB
"One Day" (Thailand)
Hollywood doesn't crank out romantic films like they used to so, I'm grateful to HIFF for offering a chance at cinematic love through foreign eyes. "One Day" grants the wish of a lonely, unassuming Thai office worker who has a crush on a co-worker. After making a wish at the "love bell" at a company outing, he gets what he wants – but not the way he wants it.
"The Tiger Hunter" (India)
I've been a fan of Danny Pudi since his days on the TV show "Community," so it's great to see him play the lead in a rom com. "The Tiger Hunter" shows his struggle for success and love as an immigrant in the US.
"Your Name" (Japan)
Japan's biggest blockbuster this year is HIFF's Closing Night film: an animated coming-of-age romance that I can't wait to see. Those who follow my film reviews know that I haven't been the biggest fan of animated films, but my tune has changed in recent years – so much so that "Your Name" is one of my most anticipated films of this year's festival. I mistakenly assumed it was from Studio Ghibli and was shocked to find that it's not. I can't wait to see what all the hype is about.
SUPPORT LOCAL
"Finding Kukan"
In addition to the great array of international films, HIFF is also an opportunity to check out many produced in Hawaii by local filmmakers. "Finding Kunan" is the story of Li Ling-Ai, a Chinese-Hawaiian woman who was an uncredited producer of a 1941 Oscar-winning documentary called "Kunan." Learn about the search for Li's real story in this nominee for the Halekulani Golden Orchid Award for Best Documentary.
"A Midsummer's Hawaiian Dream"
Shakespeare with a shaka. This fun take on William Shakespeare's "A Midsummer Night's Dream" stars local talents such as Kimo Kahoano and comedian Augie T.
"Mele Murals"
Living in Kakaako, I admire the huge street art murals on the walls and buildings I drive by daily. "Mele Murals" takes a look at two of Hawaii's most influential graffiti artists, Estria and Prime, and how they connect their art to the Hawaiian culture.
CULT CHOICES
"Dearest Sister" (Laos)
Besides traditional cinematic fare, HIFF has always done a great job of offering a handful of films that are slightly off the beaten path. These films that have a more specific demographic. "Dearest Sister" will be sure to please fans of the morbid supernatural with its tale of family and greed.
"Hentai Kamen 2: The Abnormal Crisis" (Japan)
Leave it to the Japanese to bring the most out-there film of the festival. A hentai hero must stop a villain who is stealing panties across the country. Don't know what hentai is? Google it and you'll get an idea of how twisted this film is.
"Sadako vs. Kayako" (Japan)
Think the Japanese version of "Freddy vs. Jason": In "Sadako vs. Kayako," evil ghosts from Japanese horror classics "The Ring" and "The Grudge" face off. Nuff said.
ENTER TO WIN
We're giving away a pair of tickets to the opening night debut of "The Last Princess" on Thursday, November 3 at 8 p.m. To enter, fill out the form below to sign up for Frolic Hawaii and HIFF's newsletters. Even if you're already a subscriber, you can still enter. The giveaway ends at 4 p.m. on Tuesday, Nov. 1, 2016. We'll be randomly selecting one winner, who will be contacted via email.