HIFF: 11 picks by 11 film pros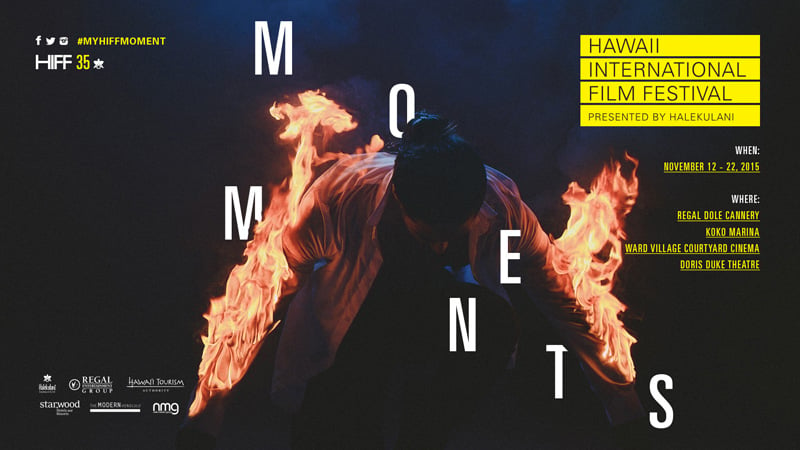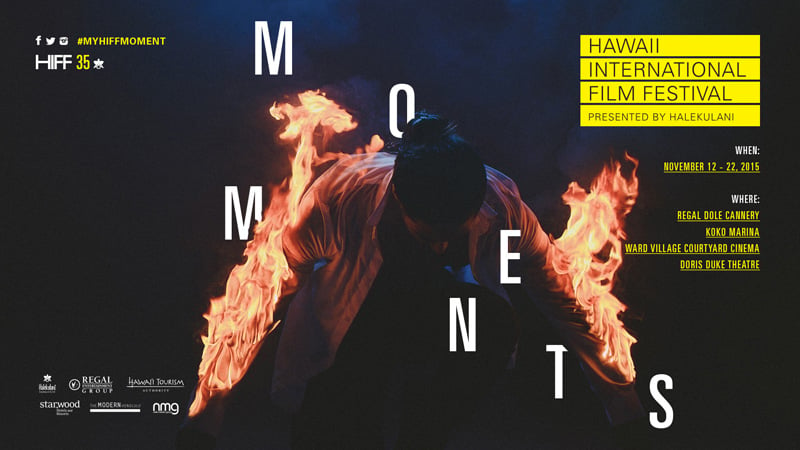 It happens every year at the Hawaii International Film Festival.
So many choices.
To help, we asked Hawaii's top filmmakers, producers and curators to share the movies and events they're most excited about at HIFF 35. So here are 11 picks for 11 days of HIFF (Nov. 12 to 22 at Regal Dole Cannery unless noted). Time to pack a jacket and smuggle in that stash of kakimochi. Your HIFF moment is waiting.
1. Chris Lee is the founder and director of the University of Hawaii's Academy for Creative Media system. He's also an active motion picture producer ("Valkyrie," "Superman Returns") and was president of production of Columbia and TriStar Pictures.
HOW TO WIN AT CHECKERS
(EVERY TIME)
Friday, Nov. 13 at 6 p.m.
Friday, Nov. 20 at 8:30 p.m. (Hilo Palace Theater)
Saturday, Nov. 21 at 6 p.m.
HIFF has some incredible films, but the one I'm most excited about is 'How to Win At Checkers (Every Time)' which I was honored to produce along with Edward Gunawan and Thailand's Anocha Mai Suwichakornpong and her Electric Eel Films. 'Checkers' is director Josh Kim's remarkable feature film debut.
Set against the mandatory Thai draft, it's an emotional coming-of-age story featuring some amazing performances by a talented young cast. 'Checkers' also has the distinction of being the first film produced from the inaugural HIFF Creative Lab Writers Accelerator in 2013. We had our world premiere at the Berlin International Film Festival and played over 40 festivals, winning a number of awards. Josh Kim will be at the Friday, Nov. 13 screening at 6 p.m. to do a Q&A. Don't miss it!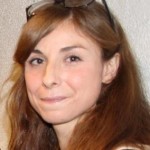 2. Abbie Algar is the film curator at the Honolulu Museum of Art, where she manages the year-round film program for the museum's Doris Duke Theatre.
HIFF DOCUMENTARY LAB: ANATOMY OF OSCAR DOCS
Saturday, Nov. 14 at 10 a.m.
The documentary lab with Frieda Lee Mock ('Maya Lin,' 'Anita') and James Moll ('Last Days,' 'Foo Fighters Back and Forth') is an amazing opportunity for film-lovers and filmmakers to learn from two incredible Oscar winners. And it's FREE!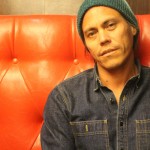 3. Christopher Kahunahana is a Sundance Native Lab filmmaker, director of "Lahaina Noon," and wrote and directed HIFF's 2015 trailer and commercial.
JOURNEY TO THE SHORE
Sunday, Nov. 15 at 2:30 pm
Sunday, Nov. 22 at 2:15 pm
I can't wait to see 'Journey to the Shore,' a magical, eerie love story from Kiyoshi Kurosawa, which won the Un Certain Regard Best Director prize at this year's Cannes Film Festival.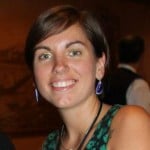 4. Anna Page is HIFF's associate director of programming. She's originally from Scotland, but made Hawaii her home over 12 years ago.
CAMINO
Monday, Nov. 16 at 7:30 p.m.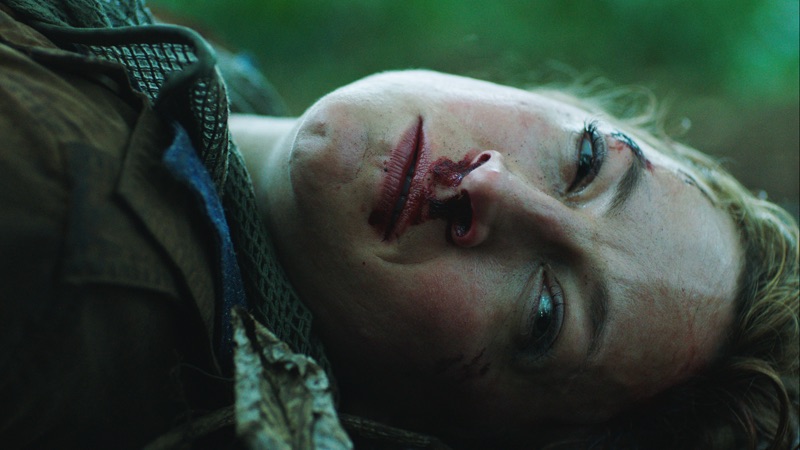 My must-see is 'Camino,' directed by Josh Waller and starring Zoë Bell. The film was shot entirely on Oahu featuring Zoë as a photojournalist on the run after she witnesses something she shouldn't have. Zoë Bell is a phenomenal stuntwoman and actress, best known for her work with Quentin Tarantino as Uma Thurman's double in 'Kill Bill,' and her starring role in 'Death Proof.' Both Zoë and director Waller will be in attendance for a special extended discussion after the film!
5. Angela Laprete was an associate producer on "Hawaii Five-O" for four years and is currently mommager to 14-year old Aidan James. She also just wrapped a short film called "Holdout."
PALI ROAD
Monday, Nov. 16 at 7 p.m. (Consolidated Ward)
Saturday, Nov. 21 at 6:15 p.m.
I was a co-producer on this Chinese and Hawaii co-production. I'm excited to see how the film turned out since I didn't see the final edit. I'm more excited to get audience feedback and honored that it's up for a Golden Maile nomination for Best Feature.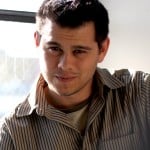 6. Gerard Elmore is a writer/director/DP/producer/teacher and the executive director of the Ohina Short Film Festival. He's working on his next feature film, "Hawaiian Cowboy."
MARGARITA WITH A STRAW
Monday, Nov. 16 at 8:15 p.m.
Wednesday, Nov. 18 at 7:45 p.m.
Thursday, Nov. 19 at 7:30 p.m. (Doris Duke Theatre)
My number one film I'm looking forward to seeing is 'Margarita With a Straw.' My good friend and colleague Anne Misawa shot this film and it looks fantastic! The film traveled extensively on the festival circuit and looks like it has a unique voice and an uplifting story.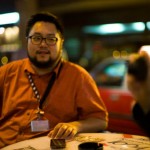 7. Anderson Le is HIFF's director of programming and co-director of the Los Angeles Asian Pacific Film Festival. Anderson travels the world to watch movies.
SEOUL SEARCHING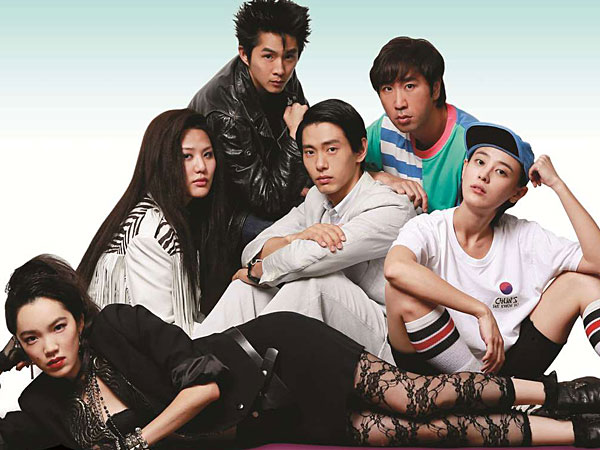 Wednesday, Nov. 18 at 8:15 p.m.
Sunday, Nov. 22 at 5 p.m.
I'm really excited about showing 'Seoul Searching' directed by Benson Lee, former local boy, who also directed the awesome 'Planet B-Boy.' It's a Korean American, John Hughes, teen comedy without Long Duk Dong, and with an awesome '80s new wave soundtrack. Every Asian-American Gen-Xer should see it!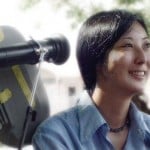 8. Anne Misawa is the director of photography on "Margarita With A Straw" screening at this year's HIFF and is an associate professor and chair at the Academy for Creative Media at Manoa.
ACM & SHANGHAI UNIVERSITY NIGHT
Thursday, Nov. 19 at 6 p.m.
I'm excited about the Academy for Creative Media & Shanghai University students shorts program. This program highlights student films made at the ACM Manoa and reflects the unique voices of both schools and the SMART (Student Media Art) exchange program. SMART produces film co-productions with SHU during an exchange program in Shanghai and Honolulu.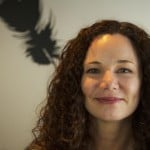 9. Deborah Miller is an award-winning editor and motion graphics artist at Montaj 9. She's had a hand in several short films, docs and HIFF trailers over the past 15 years. She has been, currently is, and will always be working on a documentary.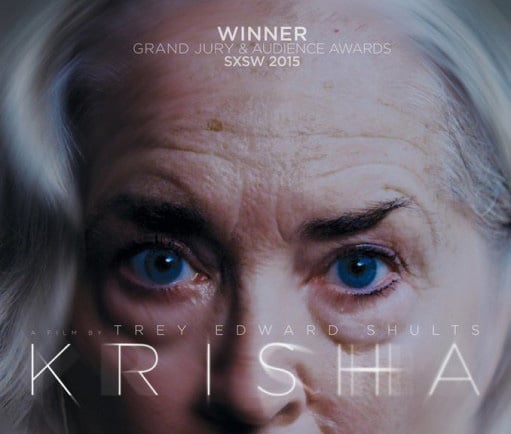 KRISHA
Thursday, Nov. 19 at 6:30 p.m.
Saturday, Nov. 21 at 12:30 p.m.
With her booming voice and big personality, Krisha Fairchild (for whom the film is named) has been a staple in Hawaii's advertising community. I'm excited to see our loved friend and colleague in a role that shot her to stardom. Not to mention, it's a film that's won top awards from SXSW to Cannes.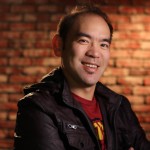 10. Ryan Kawamoto directed the comedy "Hang Loose" and the documentary "The Untold Story: Internment of Japanese Americans in Hawaii." Both films played at HIFF 2012. His next film is the musical comedy "Red Roses."
THE ASSASSIN
Friday, Nov. 20 at 6:15 p.m.
Besides the three foodie documentary films, 'Kampai: For the Love of Sake,' 'Foodies' and 'Off the Menu: Asian America,' I'm excited to see 'The Assassin.' The visuals of this Taiwanese martial arts film look simply stunning. It received the Best Director Award and a lot of buzz at Cannes 2015.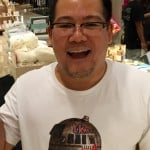 11. Ryan Senaga likes to type. He writes about film for the Red Band Project and was the arts and entertainment editor at Honolulu Weekly. Moo.
IT'S ALREADY TOMORROW IN HONG KONG
Friday, Nov. 20 at 6:30 p.m.
Sunday, Nov. 22 at 11 a.m.
Yes, the film that intrigues me the most at this year's HIFF is a romantic comedy. No, 'Spectre' did not cause me to lose my mind. But ever since 'Trainwreck,' I've been in the mood to see another rom-com and this sounds like it could be 'Before Sunrise'-ish; just a boy and a girl talking and falling for each other against the nocturnal backdrop of a beautiful city. It could be pure cheese but I'm willing to risk it all.
Bonus Pick:
APEFF: Asia Pacific Entertainment Finance Forum 2015
Thursday, Nov. 19
Every year, HIFF offers incredible programs for Hawaii filmmakers. Last year, I was a part of the 2nd Creative Lab Writers Accelerator class with Edward Gunawan (producer of "How to Win at Checkers (Every Time)") and Kristian House – who's short, "Brother Cousin," was developed at the Lab and is premiering in the Made in Hawaii Shorts program. So speaking from experience, if you're a local filmmaker, you need to take advantage of these one-of-a-kind opportunities. From the Oscar Docs lab to APEFF – which features an impressive slate of industry producers and innovators – HIFF's biggest show may actually be behind the cameras.
To view a full schedule of films and events, visit hiff.org. For the latest news, events and limited kamaaina discounts at APEFF, visit the HIFF blog.