Hidden gem: Sadie's BBQ Inn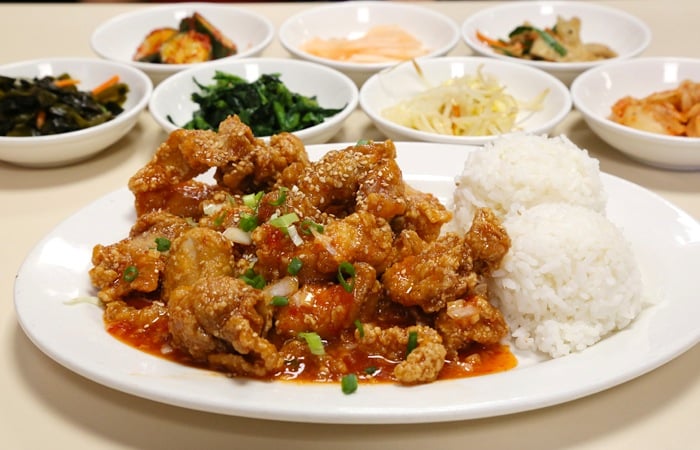 Korean food is my go-to after a long day at work. There's something comforting about a hot and spicy kim chee chigae or fatty marinated kalbi with veggies and heaping scoops of rice.
I found Sadie's when a friend recommended a new-ish (opened late last year) Korean restaurant near Leeward Bowl in the Pearl City Shopping Center. I've been back multiple times since, each time trying different items.
They are very generous with the banchan and ask if you'd like any refilled throughout the meal. My favorites are the kim chee, which is more sour than the stuff you get at the store, and cucumbers that are a touch spicy and very crunchy.
Sadie's BBQ Inn
Pearl City Shopping Center
850 Kamehameha Hwy Unit 132
808-454-4488
Okazuya 5 a.m.-2 p.m.
Restaurant 6:30 a.m.-9:00 p.m.
sadiesbbqinn.com